New Offerings at The Monarch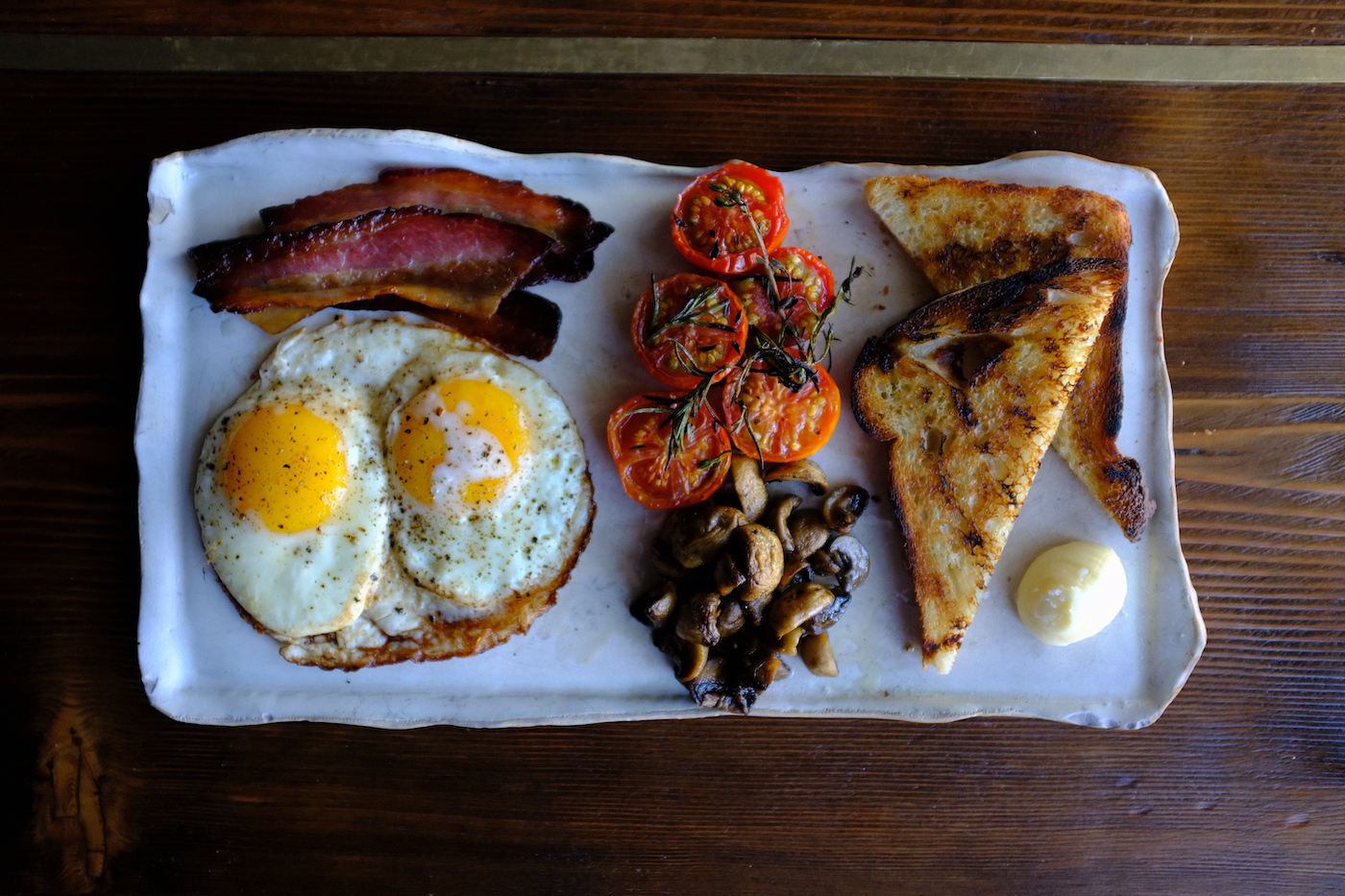 Four months after opening for business in Montecito Inn, the owners of The Monarch restaurant announced November 1 that they have expanded their operations to include brunch, which is now available seven days a week.
The menu, which is available from 7 am to 2:30 pm, includes breakfast items that will be offered for the entire duration of brunch including brioche French toast with seasonal fruit compote and lavender whipped cream, short rib hash with thick-cut toast, 72-hour short rib, sweet potato, fried egg, hollandaise, and breakfast salad with spiced yogurt, soft-boiled egg, house-cured bacon, barley, arugula, and apple. Beginning at 11:30 am, additional dishes become available, including seared yellow fin tuna with tuna conserva, haricot vert, fingerling potatoes, local black olives, and arugula; a grilled chicken salad with lettuces, avocado, citrus, balsamic, candied nuts; and a wood-grilled burger with house-made brioche, roasted beet mustard, tomato jam, red onion, parsley, and house cheese, among other items. The restaurant will close between 2:30 and 5 pm to prepare for dinner service.
Chef/owners Phillip Frankland Lee and Margarita Kallas-Lee have also been seeing great success in their recently opened Chaplin's Martini Bar, which replaced Frankland's Crab & Co. across the driveway from The Monarch. Due to high demand, Chaplin's has changed its food offerings and is now serving the full dinner menu from The Monarch.
Next week, The Monarch will offer its spin on Thanksgiving, with a family-style menu served at two seating times. For more information, and for reservations, call 869-0789. The Monarch and Chaplin's are located at 1295 Coast Village Road.
You might also be interested in...