Miliband-Aid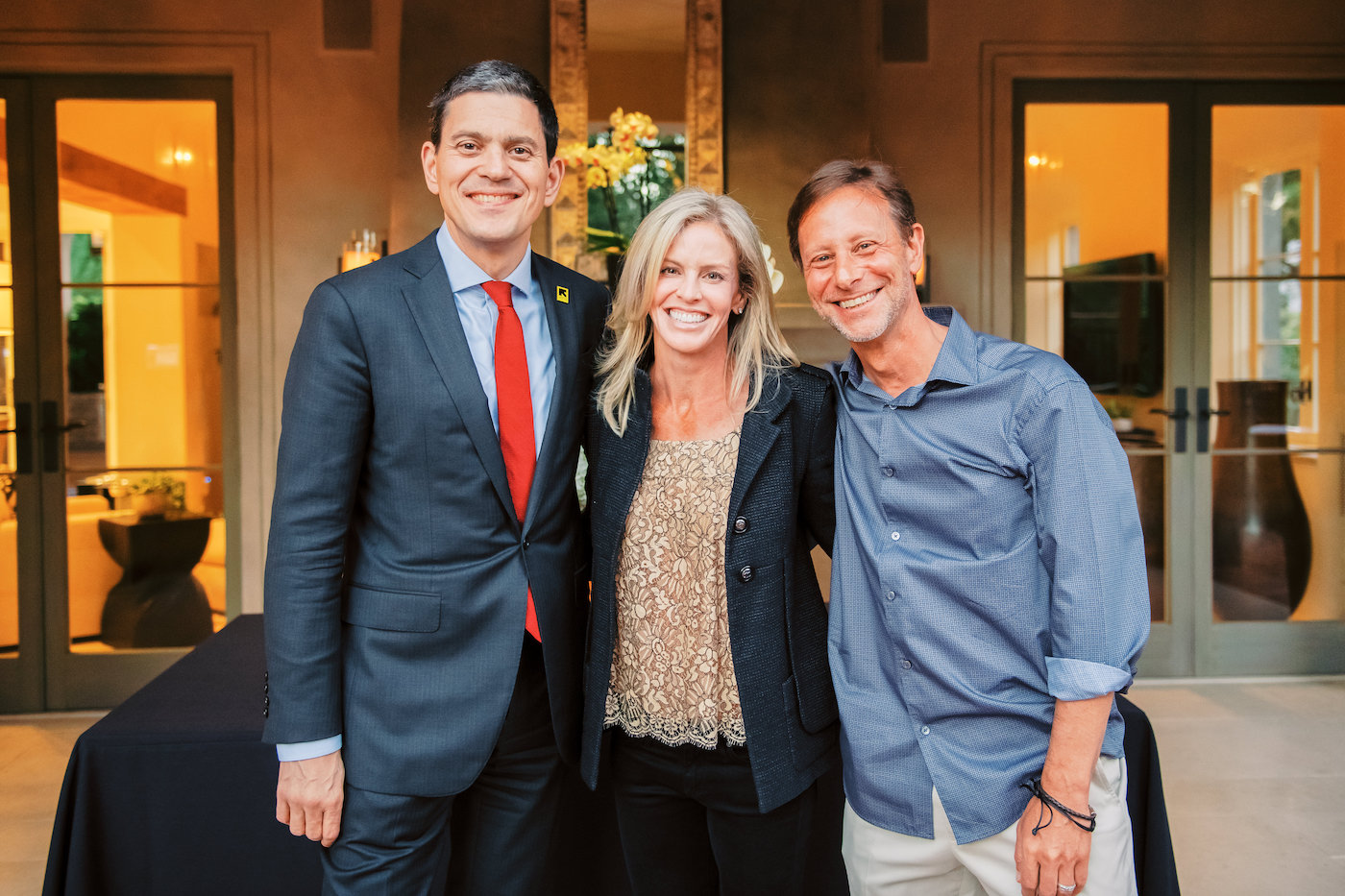 Former British foreign secretary David Miliband was the center of attraction at the historic Montecito estate, Val Verde, when UCSB Arts & Lectures hosted a pre-talk bash for the ex-politician and Oxford graduate at the sprawling home of hedge fund manager and New York Times cruciverbalist Pete Muller and his wife, Jillian, who bought the storied residence from Russian banker Sergey Grishin.
Miliband, 53, president of the International Rescue Committee in New York since 2013, one of the world's largest refugee aid agencies providing humanitarian relief for displaced persons in more than 40 war-effected countries, spoke at Campbell Hall on Rescue: Refugees and the Political Crisis of Our Time, based on his 2017 book.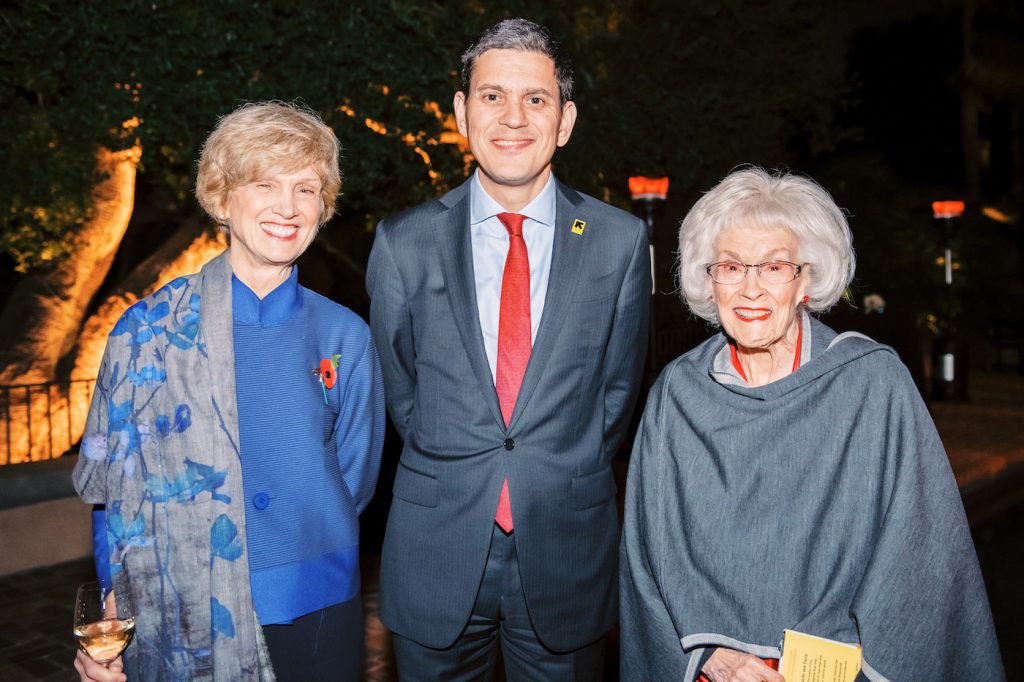 Having last visited the estate, built in 1915, for society doyenne Beverley Jackson's 80th birthday party 10 years ago, it was interesting to see what the Mullers have done with the unique property, that used to see the likes of Cole Porter, Kate Hepburn, Noel Coward, and Gloria Swanson, and was where aviator Charles Lindbergh and his wife, Anne, sought solace in the 1930s after their son was famously kidnapped.
Jillian told me the main 7,000-sq.-ft. house has been totally renovated, but a bathroom decorated by Tony Award-winning theater designer Oliver Messel, uncle of the late Lord Snowdon, ex-husband of Queen Elizabeth's late sister, Princess Margaret, with flamboyant Roman murals, is being kept as is.
Guests milling around the cobalt blue pool enjoying the Veuve Clicquot and comestibles provided by the couple's talented chef were Linda Cole, Robert Weinman, Craig and Susan McCaw, Peter and Ellen Johnson, Robert and Robin Fell, Jeff and Hollye Jacobs, Jill Levinson and Morrie Jurkowitz, Sara Miller McCune, and Kevin O'Connor and Laura Shelburne.
You might also be interested in...