Celebrating 65 Years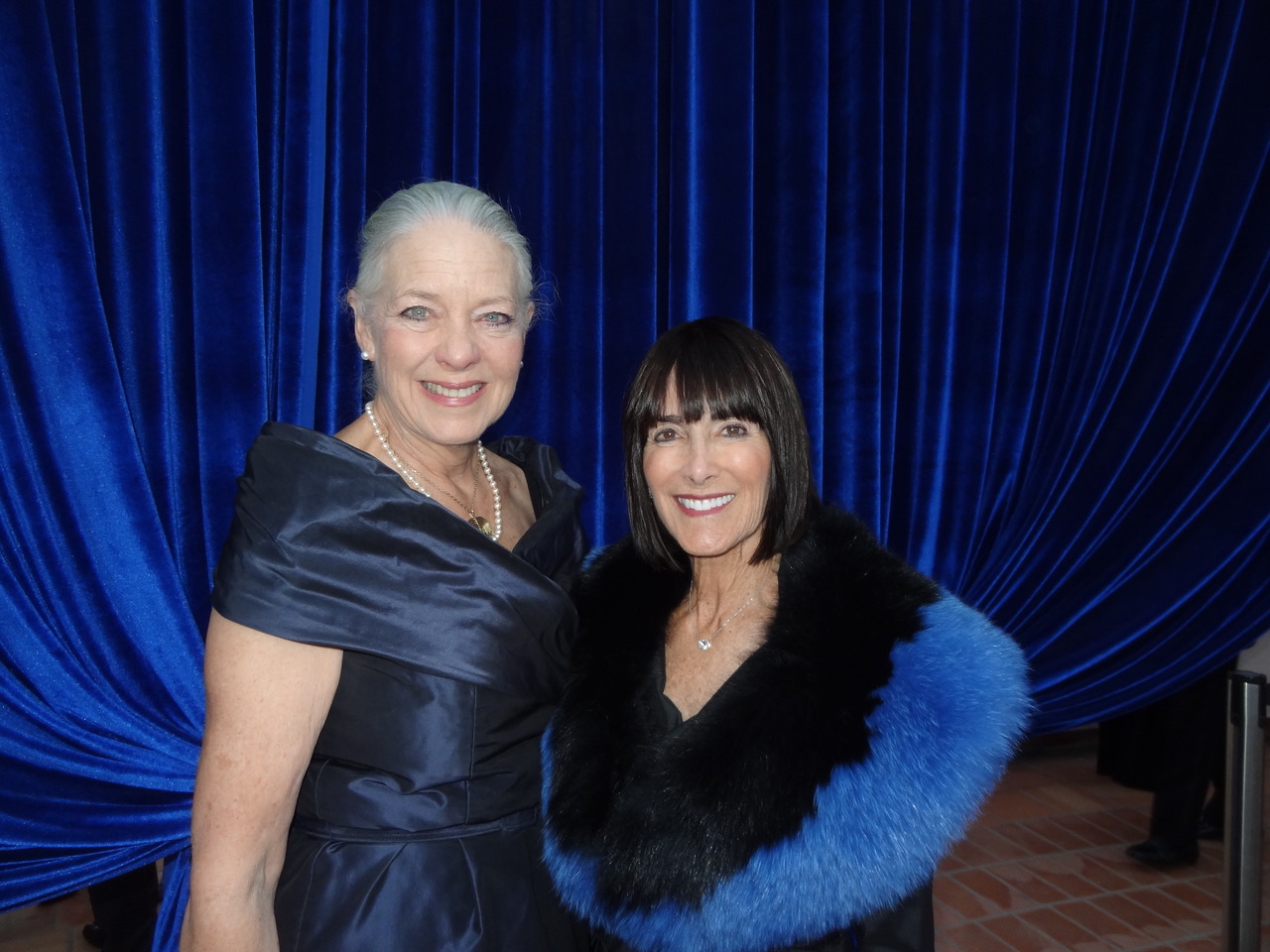 The Santa Barbara Symphony (SBS) took us back to the era of Supper Clubs in a sea of sapphire. The rotunda at the Hilton Santa Barbara Beachfront Resort never looked more beautiful. It was totally draped in royal-blue curtains. The ceiling turned magical as the sun set, the tiny lights looking like we were sitting under a million stars. There were vases of white roses and candles set on blue sequined and velvet tablecloths. On others there were tall candelabras. Très elegant! All of this done with Percy Sales'professional expertise.
During cocktails, the Youth Symphony's Chamber Orchestra played Broadway tunes reminiscent of the evening's era. The floor show after dinner knocked my socks off with Broadway star Lisa Vroman belting out more Broadway songs. She played the first Christine 2,000 times in Phantom of the Opera. Accompanying her was the Art Deco band plus members of the Santa Barbara Symphony.
Honorary chairs Anne Smith Towbes and Janet Garufis spoke to the audience and welcomed us all to the 65th anniversary celebration of the SBS. They reported, "The youth education program is progressing with over ten thousand students last year." That is the way to keep classical music alive.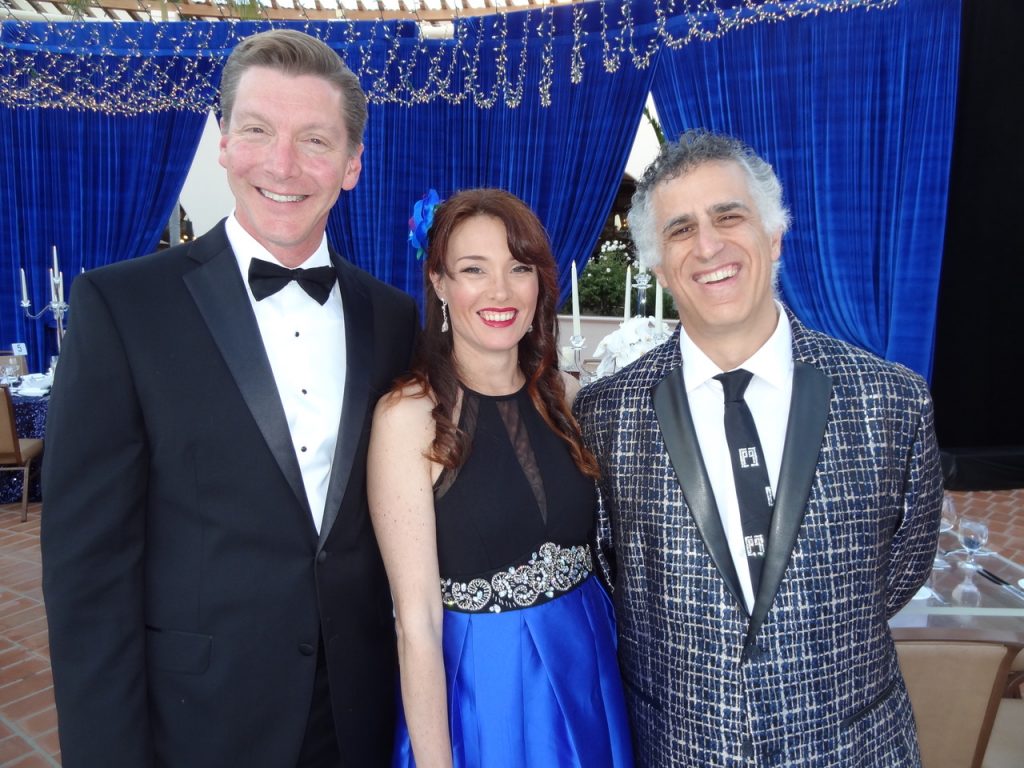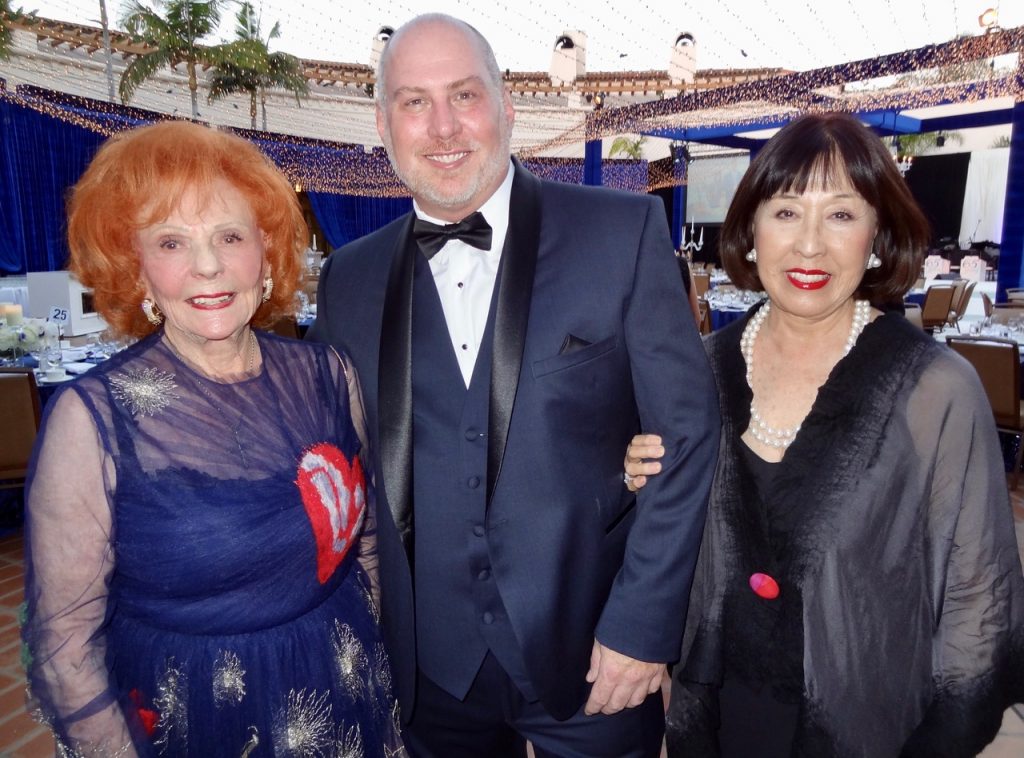 Executive director Kevin Marvin and maestro Nir Kabaretti remembered, "In 65 years, there had been a total of 337 board members and only six paid conductors." Board president Don Gilman gave the Legacy Award to Nancy Chase for her 58 years of bass playing. Amazing! Andrew Firestone did the paddle raise with his always high energy and thousands of dollars were given.
The working committee for the fabulous fete was: Pam Bigelow, Stacy Byers, Deana Gilman, Gaja Hubbard Kabaretti, Kristan O'Donnell, Linda Rosso, and Meredith Tynes. The honorary committee was Hiroko Benko, Ed and Sue Birch, Dan and Meg Burnham, Brooks and Kate Firestone, Patricia A. Gregory, Gillian Launie, Geoffrey and Joan Rutkowski, and Susan Worster.
SB Symphony hasn't held a ball for many years. I hope they do it again in 2019.
You might also be interested in...