All Inn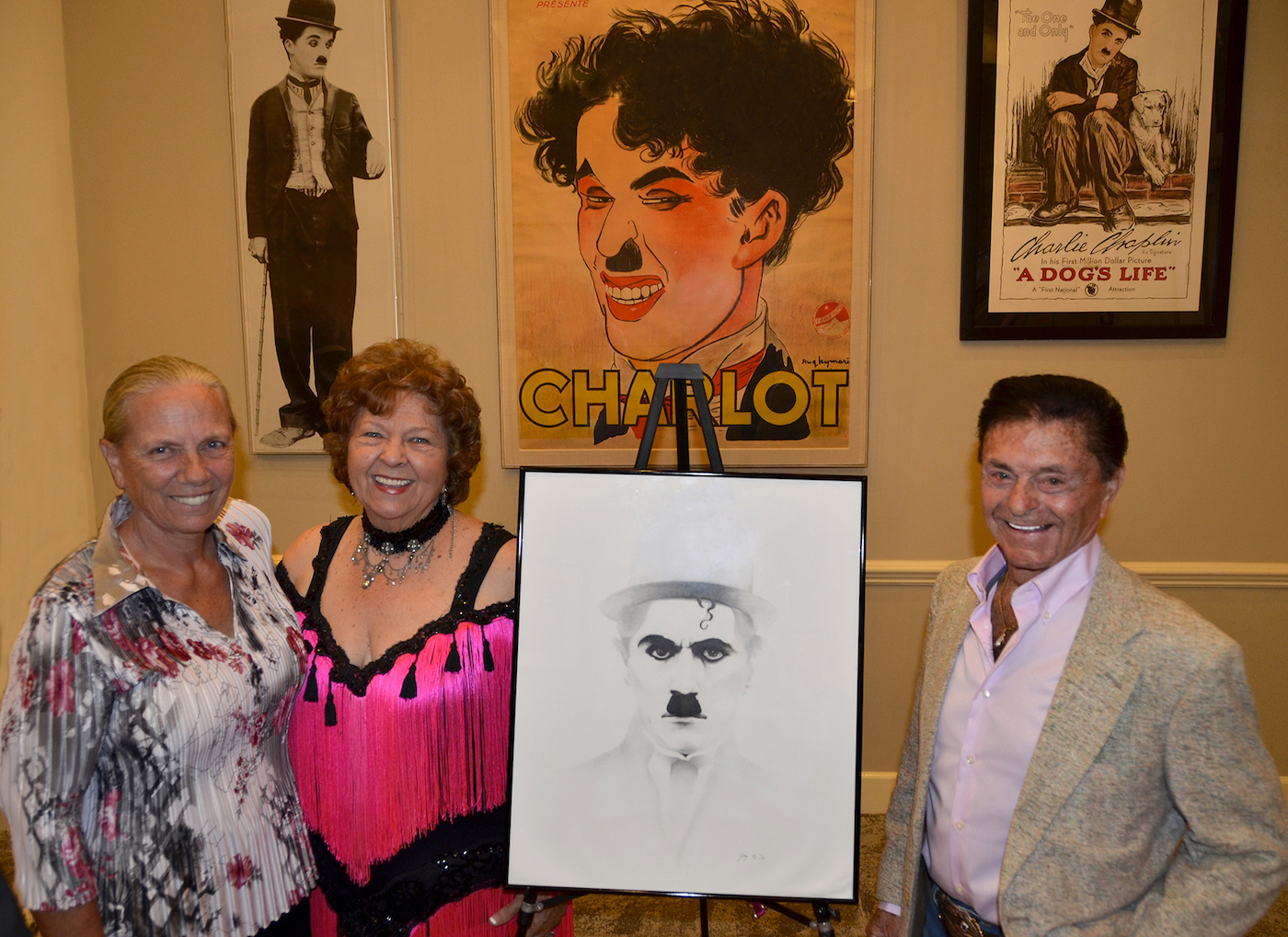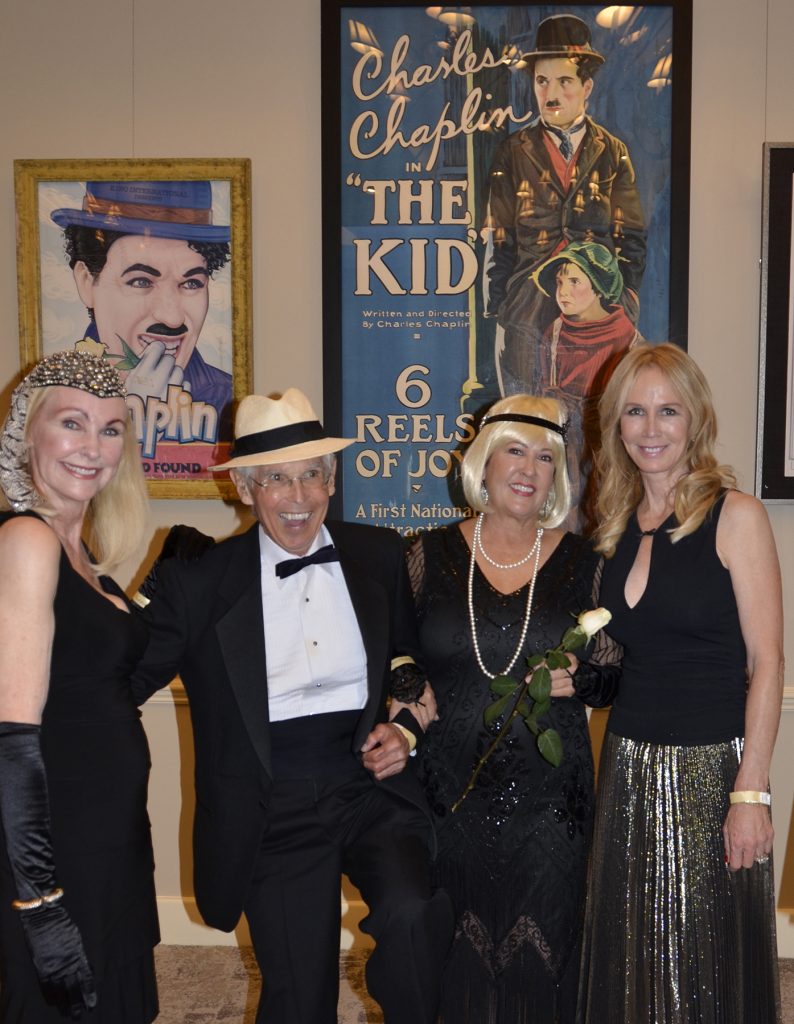 Montecito Inn owners Dewayne and Kathy Copus, fittingly celebrated the charming Coast Village Road hostelry's founder, silent film star Charlie Chaplin, for a 90th anniversary bash in the bijou ballroom, which was festooned with film posters, photos, and paintings of the Little Tramp for the At the Speakeasy beano.
Guests were welcomed with a 1951 Bentley, owned by collector Tony Handler, and a 1930 Ford Model A, owned by Nick Weber, as they entered the event, created by Alicia St. John.
Auctioneer Frank Kaminski is selling much of the Chaplin art in one of his largest auctions of the year in Los Angeles at the end of the month, so it was a rare opportunity see it all in one spot.
The Hollywood Rhythm Kings, a 1920s-style band commissioned by the National Endowment for the Arts, and Theresa Novak of La Boheme performed dances of the era, while Cutler's Artisanal Spirts founder, Ian Cutler, whose grandfather was a bootlegger, created the Prohibition Martini specially for the fun fete.
Among the tony torrent of time travelers marking the occasion were Tom and Eileen Mielko, Geonine and Kerry Moriarty, Ray Winn, Arlene Larsen, Peter Kavoian, Susan St. John, Nancy Gifford, Nina Terzian, Richard Auhll, Gretchen Lieff, Was Stimson, Joie Kaminski, and Christine Souci.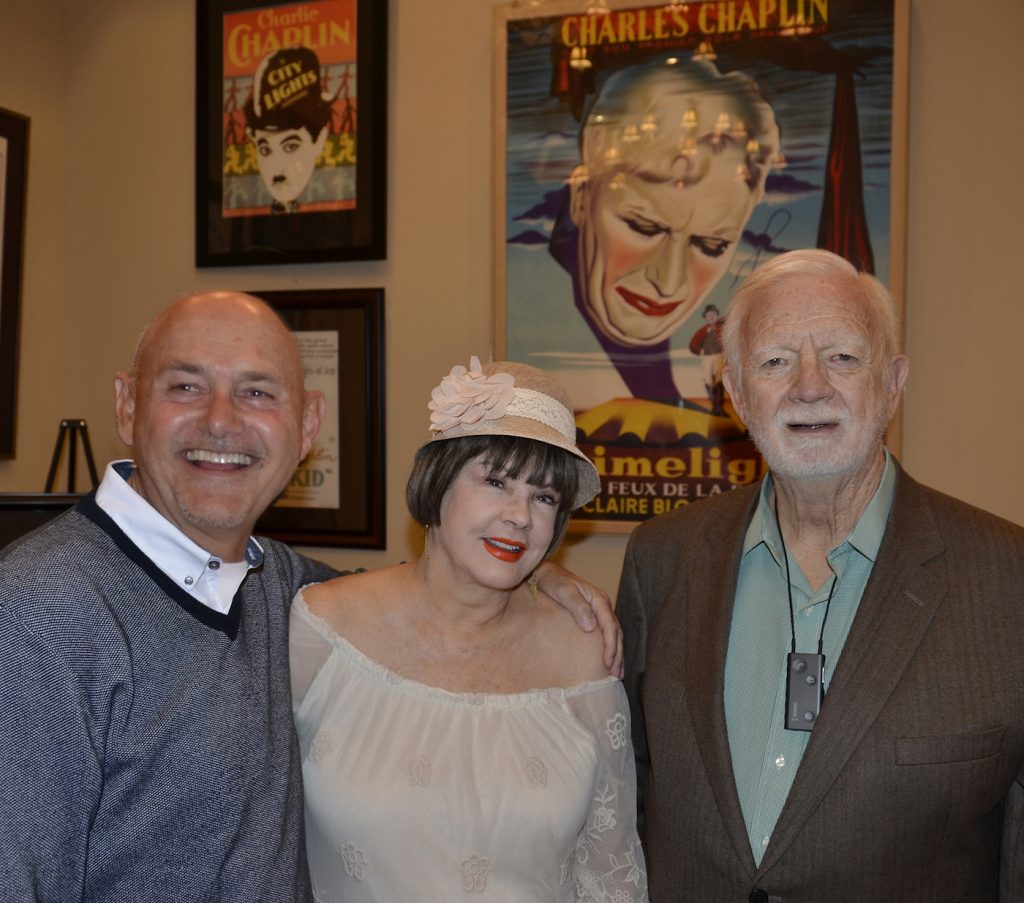 For the Blackbirds
Local chocolatier Michael Orlando's latest project is for the birds!
His company, Twenty-Four Blackbirds Chocolate, our Eden by the Beach's only bean to bar chocolate maker, has just opened its first factory showroom and retail outlet on East Haley Street, after eight years as a predominantly wholesale business.
While working as an analytical chemist at UCSB, Michael stumbled into chocolate making while building a coffee roaster for personal use. What started as a desire to have the best possible coffee every morning turned into his latest enterprise.
The 2,500-sq.-ft store offers handmade, single-origin dark chocolates made with ethically sourced cocoa beans from around the world, beautifully decorated truffles filled with both classic and house-developed caramels and ganaches, as well as a selection of drinking chocolates.
All of the single-origin chocolates are available for free tastings each day, as well as new products in the development stage.
"I want customers' feedback to be part of my new product development," explains Michael, who has been dubbed the real life Willy Wonka, given he has built most of his chocolate-making equipment from scratch.
"When I started, most of what I was looking for didn't exist, so I built my own. The same applies to the showroom."
Twenty-Four Blackbirds joins the newly coined Lagoon District neighborhood's bustling business roster, including Wildwood Kitchen, Potek Winery, and Third Window Brewing.
Clearly a company to be raven about!
You might also be interested in...