Bettina Opens in Montecito Country Mart
Nearly two-and-a-half years after signing their lease in Montecito Country Mart, Bettina owners – and husband-and-wife team– Brendan Smith and Rachel Greenspan opened the doors to their Neapolitan-style pizza place on October 29.
Following the success of their mobile pizza catering concept, Autostrada, Smith and Greenspan wanted to open a brick and mortar space to bring their pizza and other offerings to the greater community. Bettina is the couple's first restaurant and will feature naturally leavened pizzas – which are slow-fermented over 48 hours and blasted in a wood-fired oven to produce a characteristically blistered, puffy crust with a soft, chewy interior – dressed up with inventive toppings such as "nduja" (a spreadable Calabrian salami), Ojai honey, and wild chanterelles. The menu also includes simple salads and small plates – think fried calamari, burrata with tomato confit, and meatballs al forno – that Greenspan describes as "California cuisine with an Italian accent." For dessert, the couple showcases their signature olive oil cake and soft serve gelato, with Italian-influenced toppings such as Amarena cherries and olive oil and sea salt. The menu reflects the couple's longstanding passion for traditional, Neapolitan-style pizza and farmers market produce, served in a comfortable, neighborhood restaurant. 
The beautifully remodeled 2,000-sq-ft restaurant, once the home of Tsunami, was designed with the help of Los Angeles-based designer and architect Barbara Bestor and seats about 40 patrons with a mix of leather booths, tables, and bar seating. Five counter seats overlook the open kitchen, allowing diners to watch Smith and his team man the 850-degree Italian pizza oven, which cools to 550 degrees by the morning and is the perfect temperature to bake loaves of homemade bread used for other menu items. The space mixes design elements, including saddle leather banquets, green slatted wood, an expansive marble counter and bar, and Santa Barbara-based Raoul textiles.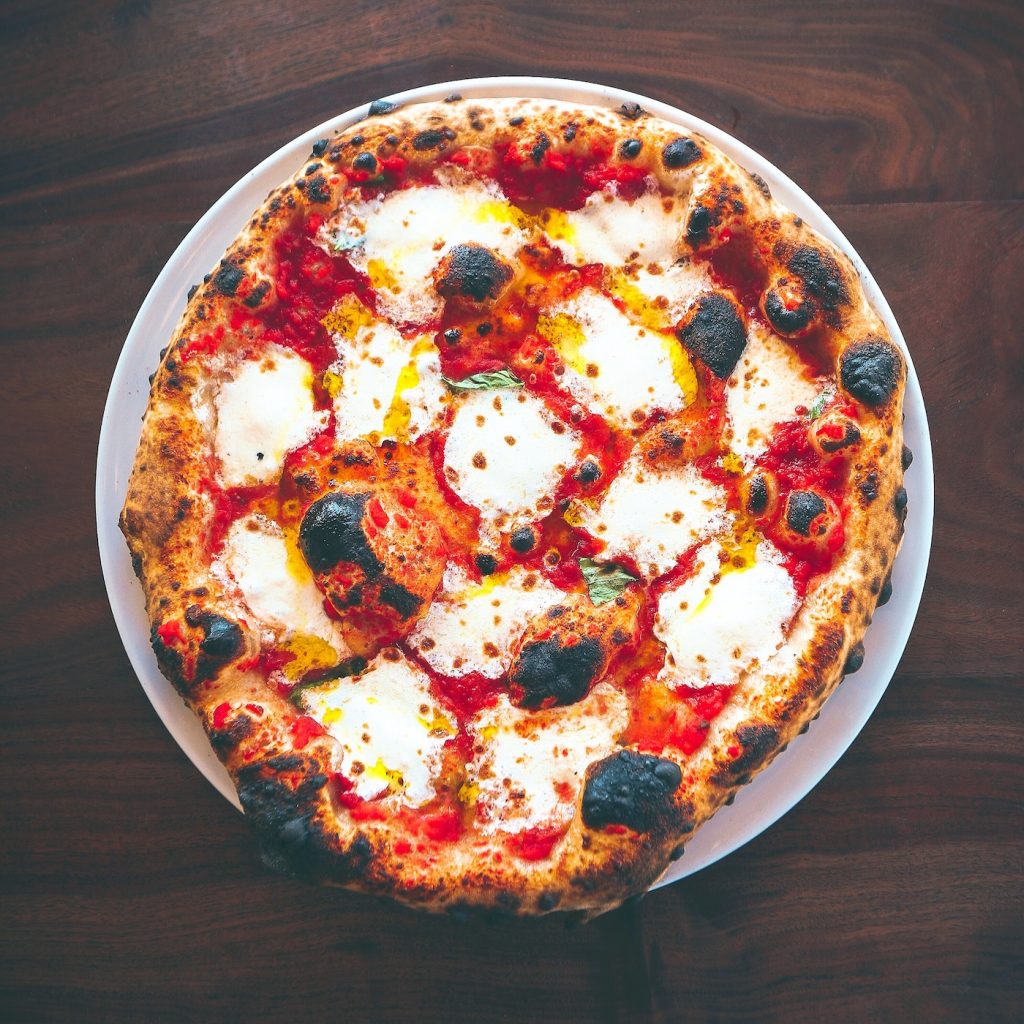 The eatery, which has a full liquor license, serves a mix of new and old-world wines, the majority of which are organic, biodynamic, or natural. The couple also offers a unique and well-crafted selection of spritzes, amari, digestifs, and vermouths. The menu includes a selection of classic cocktails with an Italian twist including the Negroni d'Oro, a combination of rum, vermouth, and suze.
Greenspan and Smith hail from some of New York's top restaurants and made the move to California in 2014. Smith led the influential bread program at Roberta's Pizza, and Greenspan made her name selling artisanal ingredients to clients such as Eleven Madison Park and Per Se. "I forged relationships with incredible vendors who are focused on quality ingredients," Greenspan said. "Sourcing is super-important to us." Most veggies served at Bettina will come from the local farmers markets, meat is ethically sourced from Midwest purveyors, seafood is from the East Coast, and pork and chicken is from California farmers. "We support small businesses just like us," she said.
The couple chose the name Bettina as it's the Italian diminutive of Elisabetta, for St. Elizabeth, the patron saint of bakers; both of their grandmothers were also named Elizabeth. Bettina will offer dinner from 5 to 10 pm seven days a week, with lunch and all-day service offered beginning Friday, November 16. A catering
program will offer private dining and off-site catering options for parties of all sizes, and the couple's mobile oven will still be available for events.
Bettina is located at 1014 Coast Village Road. For more information, visit www.bettinapizzeria.com. 
You might also be interested in...