Teddy Bear Gold Ribbon Luncheon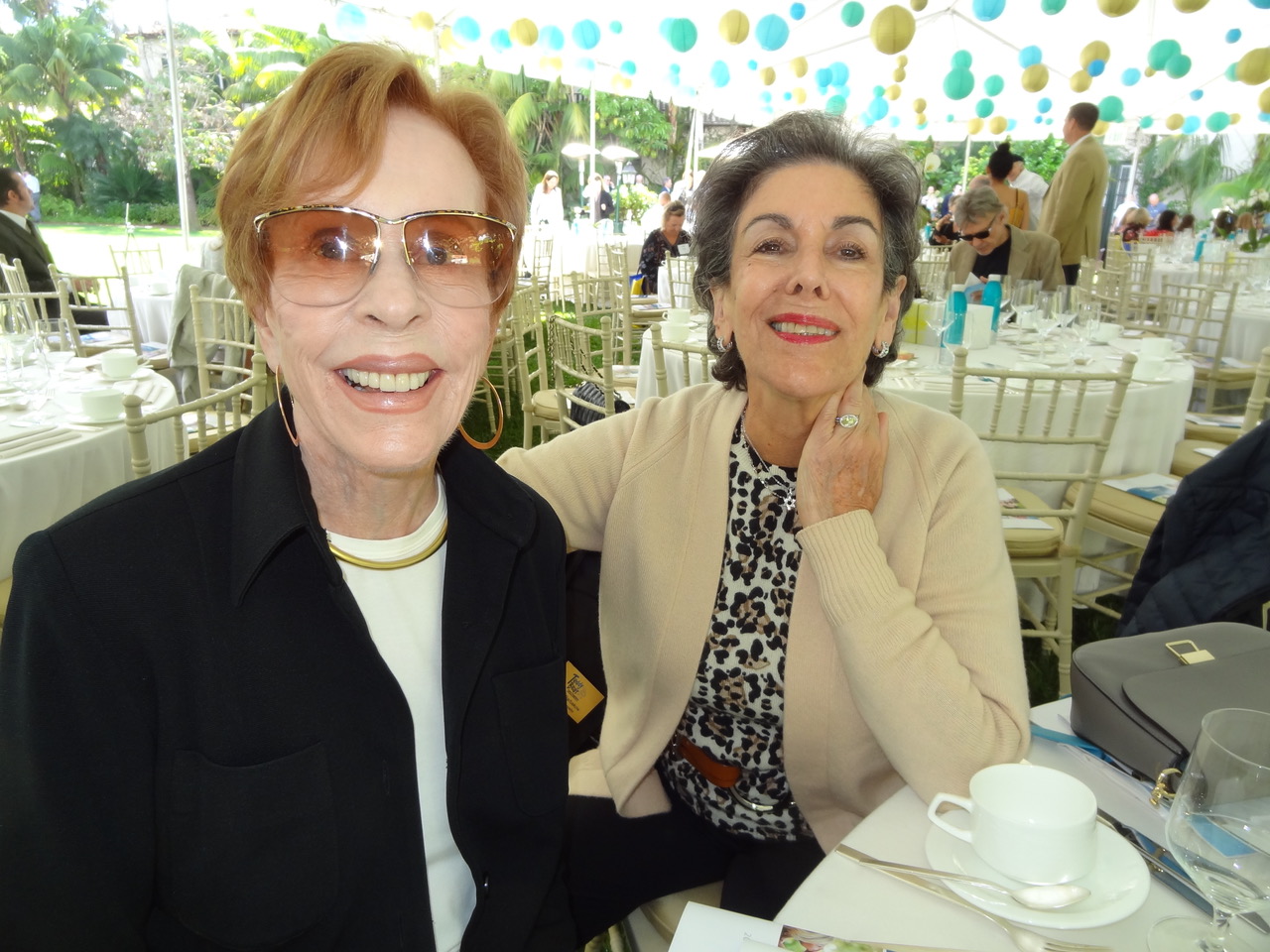 Teddy Bear Cancer Foundation (TBCF) gave its Gold Ribbon Luncheon on the Monte Vista Lawn at the Biltmore Four Seasons Resort in spite of the rain. It was a tad muddy, but with a tent roof hung with beautiful turquoise and gold balloons over our heads, we were all dry and cozy. The luncheon was the culmination of TBCF's month-long campaign to raise support and funds in recognition of National Childhood Cancer Awareness Month.
TBCF is the only non-profit organization in our area that provides financial, emotional, and educational assistance to families who have a child with cancer in our area. Shannyn Tupper and Tracy Angel were awarded this year's Helping Hands Award. They stated, "The thing we love most about Teddy Bear is that one of their main goals is to allow a parent to remain by their child's side during treatment."
Actress Carol Burnett is a long-time supporter of Teddy Bear. She had donated a treasure of silver pieces ranging from platters to a tea service to be in the silent auction. "I love children, and the idea of being able to help the families of sick children really strikes a chord with me. TBCF is a blessing to those families," Carol told us.
TBCF executive director Lindsey Leonard said a special thanks to the event co-chairs, Kathy Kelley and Lacy Taylor, and their committee: Whitney Ellis, Erin Griffin, Jamie Hansen, Terre Lapman, Marianne Madsen, Katie Pechersky, Randy Perotin, Michael Taylor, Brigitte Welty, and John Weninger. And not to be forgotten were all the sponsors, with premier sponsor being Earl Minnis.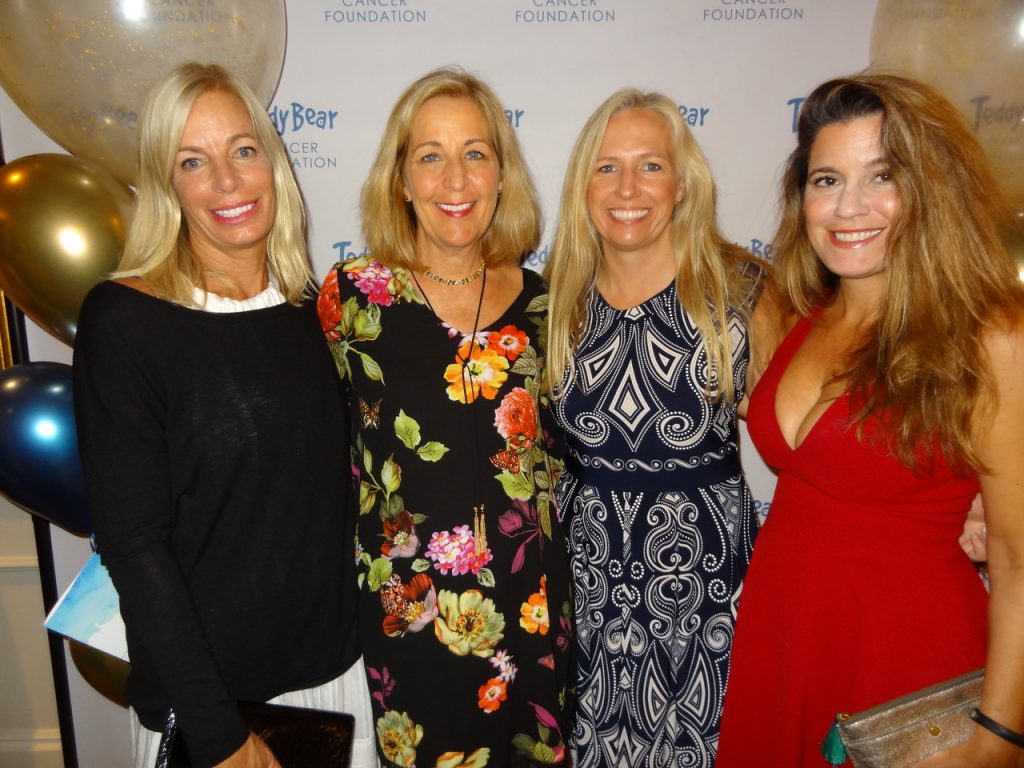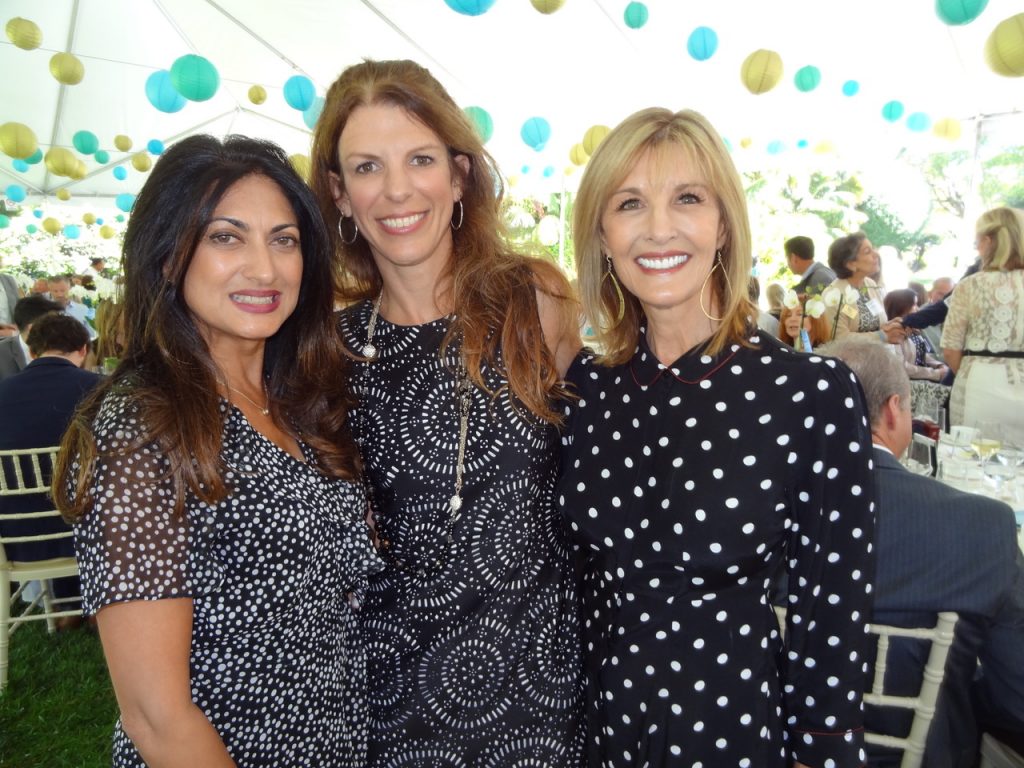 The Heart of Gold award went to the Rudi Schulte Family Foundation. They have been involved with TBCF for over a decade, not only with treasure but also with their time. The Pay It Forward Award went to the Trejos family. After their doctor saved their son's life, the doctor said, "You can walk out this door and forget that we ever existed," but the Trejos believed their lives were changed forever and they wanted to give back. They have been hosting fundraisers for the past eight years and many other kind deeds.
Robyn Howard–Anderson took home the Humanitarian Award. After the Peace Corps, she earned her master's in social work and got her dream job at Cottage Hospital in pediatric oncology social work.
Andrew Firestone fired up the audience for the live auction. I don't think I've ever heard so many paddles raised for donations. Did you know? Every day, 43 children are diagnosed with cancer. Cancer is the leading cause of death by disease past infancy among children in the United States. It's estimated that 15,270 children up to 19 years old will be diagnosed and 1,790 will die.
An optimistic happening is the Youth Philanthropy Program, wherein the kids learn about philanthropy and entrepreneurship. Kirsten Stuart mentors each participant. The kids raised more than $18,000 in a variety of ways.The luncheon ended with Justin Fox of Dishwalla singing with TBCF children.
If you'd like to help TBCF, call Lindsey at (805) 563-4740.
You might also be interested in...