Coral Sunset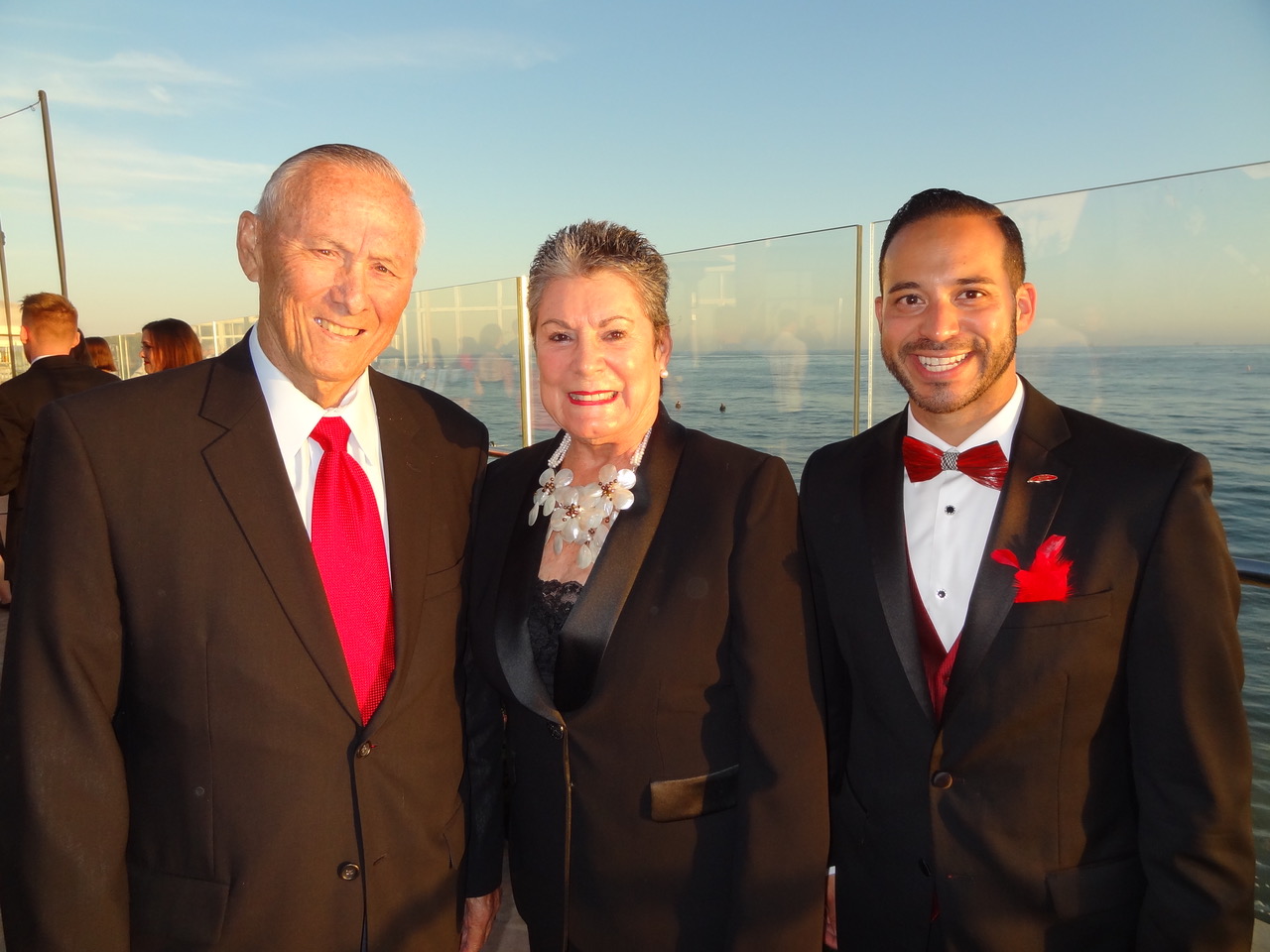 It really was a Coral (Casino) Sunset when United Way gave its 22nd annual Red Feather Ball. The late Katherine Abercrombie is the honorary chair in perpetuity. She created the Red Feather Ball in 1997 after hearing the story of the Red Feather and how it came to symbolize giving during the Depression Era Community Chest campaigns. She and her husband, Stewart, were co-chairs for the first three years. It was Katherine's idea that the women wear red and the men wear red bow ties. And so, we keep the tradition today.
After wine on the terrace and lamb chop hors d'oeuvres, watching the sunset, and bidding on the silent auction, it was time to go into the stunning ballroom. All the walls were draped in fabric and each table was centered with huge bouquets of pastel roses and candles. Dinner was a yummy filet mignon – a real treat!
This year's Abercrombie Community Excellence Award honoree is the Valentine Family Foundation for their many years of support and dedication to the greater Santa Barbara community. Chair of the United Way board Rick Scott did the presenting. The Foundation has supported educational and vocational scholarships, youth services, rehabilitation, and transitional services.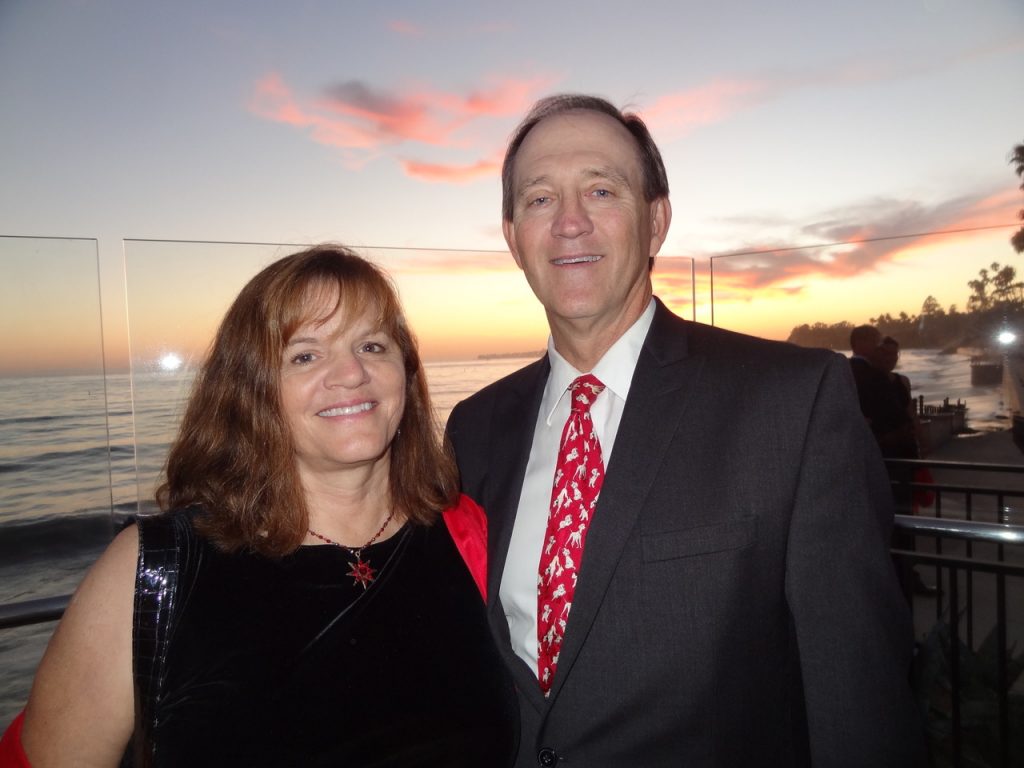 The Foundation was established in 1988 by husband and wife Myatt and Genevieve Valentine to share their good fortune. When Myatt was only eight in 1915, he began traveling to St. Louis to trade furs that he acquired on his family's land in Arkansas, making several thousand dollars. At 16, he drove a car to Nebraska to sell it for a profit. Thus began his first car dealership at age 18. After he married Genevieve, they expanded business ventures that grew into real estate holdings, loan financing, and oil wells.
After retiring to Santa Barbara in 1962, they acquired several shopping centers in the area. Matt believed that if you made a difference in the life of just one person, then you had achieved something incredible. They transformed the lives of children and families who participated in United Way's Fun in the Sun and United for Literacy through grants totaling nearly $500,000 over the last 15 years. Fun in the Sun is all about literacy for the kids and good parenting skills for their folks.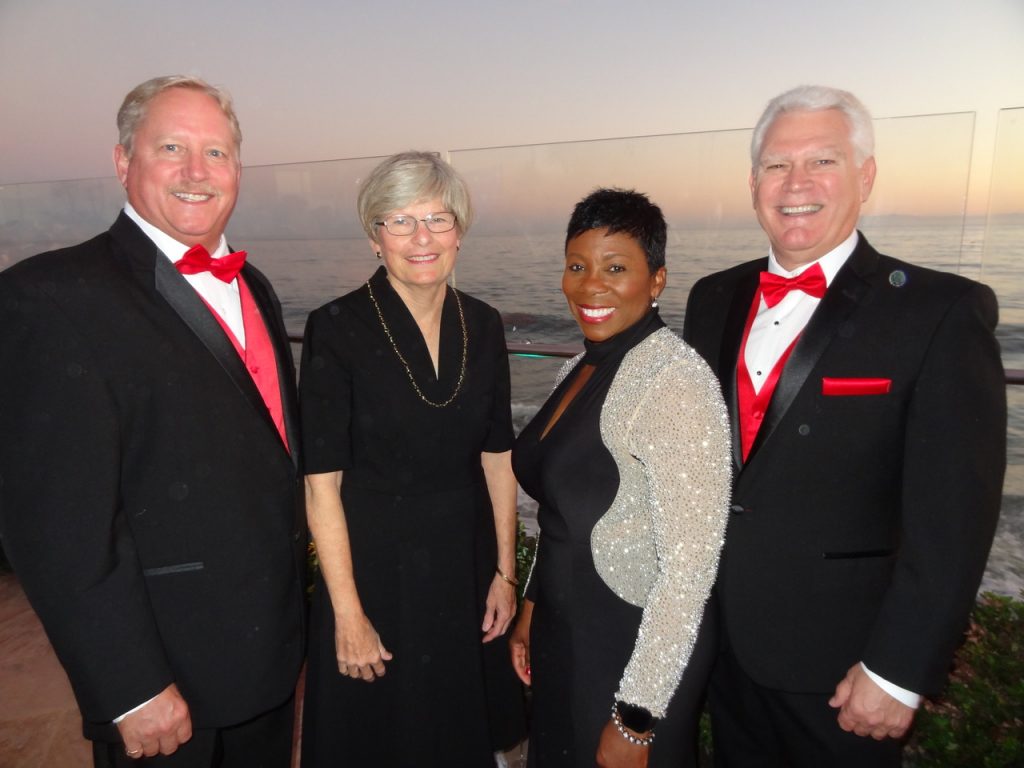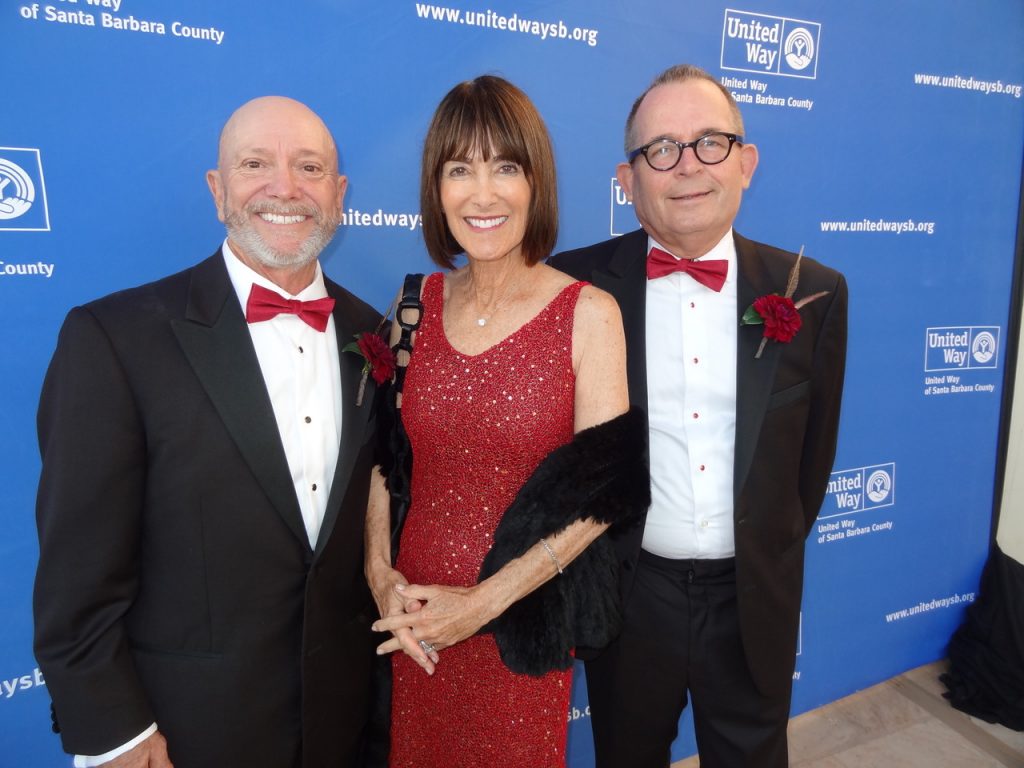 President/CEO Steve Ortiz told us, "One hundred percent of the children improved their reading skill from one to three levels." They touch the lives of 3,000 kids a year. The Valentine Foundation wants every young person in the community to have a hopeful future. To help, there were many sponsors with the premier one being Aera Energy.
Master of Ceremonies was Andrew Firestone, and dozens of paddles were raised to fund United Way's programs. Fun in the Sun encompasses the whole community. Currently, there are 70 service delivery partners, 24 funding partners, and more than 600 volunteer members. Besides reading, there are science, tech, engineering, arts, and math projects. There's financial literacy. There are eye and dental screenings and free haircuts. Lunch bunch mentors donate time, and the list goes on.
After all the good work, it was time to dance to The Spare Keys.
If you'd like to contribute, United Way is located at 320 East Gutierrez Street and their phone is (805) 965-8591.
You might also be interested in...