Carlitos Way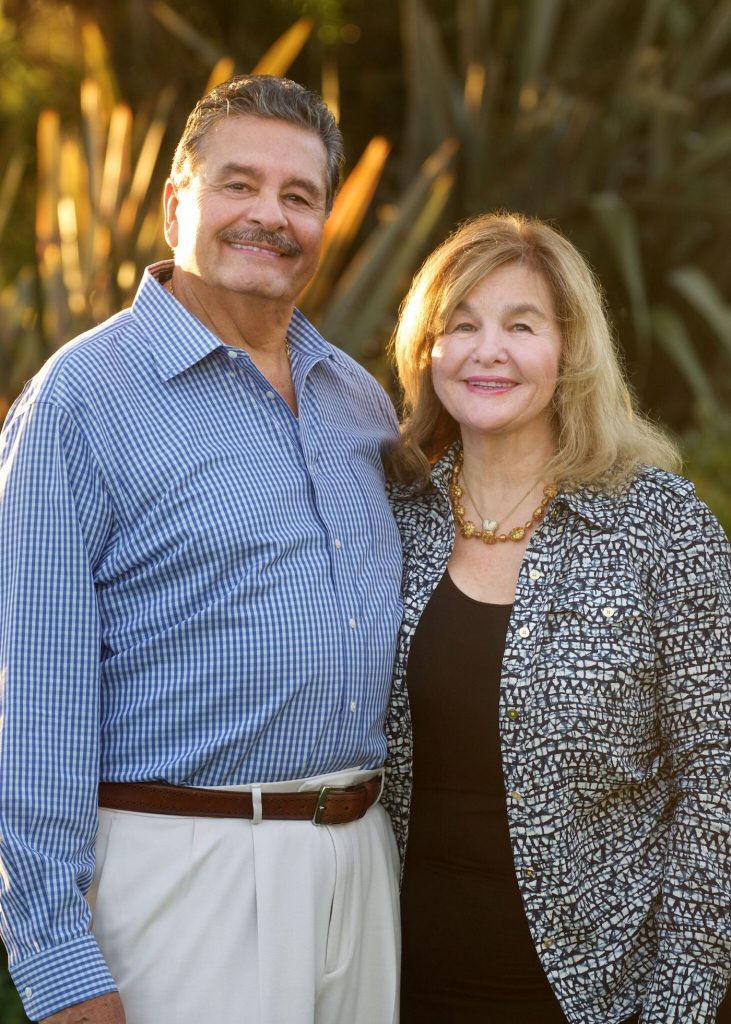 Carlitos Cafe y Cantina, the popular State Street eatery, a tiara's toss from the Arlington Theatre, is celebrating its 40th anniversary next month.
The Mexican restaurant, owned by Montecito residents Carlos and Leslie Lopez-Hollis, is one of the longest-reigning businesses on the ritzy rue.
"We saw great potential with the location and knew we could build something really special," recall the dynamic duo. "Our hope and vision was to create a lively and welcoming destination where we would serve the same delicious food our family loved to eat, so we got to work to make our vision a reality."
In the early days, the nosheteria was known as Carlitos & Co. and had a modest menu featuring enchiladas, burritos, Chile rellenos, and chimichangas. But it now features an eclectic array of signature dishes.
Executive chef Jose Sanchez has been with the family since just two months after they first opened their doors.
To celebrate the anniversary, a special menu is being offered for three days from November 8-11 with rollback pricing and half-priced margaritas, with commemorative T-shirts and other favors while stocks last.
Here's to Her Health
A recent health scare has given TV talk-show titan Oprah Winfrey a new perspective – and respect for her body.
"I was grateful… our bodies are amazing," Montecito's most famous resident writes in the latest issue of O, the Oprah Magazine. "Too often we are not grateful for their perfect functioning."
It all started when she noticed she had a swollen neck while cooking breakfast and immediately Googled swollen lymph gland causes.
"None of the results were good," she recalls.
Wasting little time, Oprah, 64, made an appointment with her doctor. Fortunately, it was just a case of blocked salivary glands and she was prescribed an easy remedy of drinking plenty of water and sucking a lemon.
After two days, her neck was back to normal.
"I couldn't believe it," adds Oprah. "I'd worked myself up to a blood pressure reading of 150/80, thinking about how I was going to rearrange my life to deal with this. As they say, you don't appreciate your health until you no longer have it."
A Death in the Family
After recovering from a grueling year-long battle with breast cancer, Montecito actress Julia Louis-Dreyfus, 57, has suffered a new major setback.
The multi-Emmy winner has lost her 44-year-old half sister, Emma Louis-Dreyfus, who died following a seizure after overdosing on cocaine and alcohol while camping in South Yuba State Park in August.
The death of the Bay Area social worker, who lived in Oakland, has been ruled accidental by the local coroner in Nevada County.
What's in Store
With only two months or so until Christmas, the luxury Texas emporium Neiman Marcus is clearly pulling out all the usual stops with its famed Yuletide catalog.
The ritzy store, known affectionately by Dallas denizens as Needless Markup, has a $630,000 trip of a lifetime to Asia, including a lavish yacht trip in the Indian Ocean as the final leg.
The breathtaking itinerary includes India, Bhutan, Nepal, and the Maldives, with stays in grand palaces, on private islands, and desert clamping sites, with lessons from personal coaches, yoga instructors, and Buddhist scholars along the way.
The vacation, which also includes a helicopter ride to enjoy sunrise from the Mt. Everest base camp in Nepal, takes 30 days for up to four people, with the itinerary running to 13 pages.
Good Golly, Ms Mollie
Culinary wizard Mollie Ahlstrand lets me know that her new State Street outpost, Mollie's, next to the Granada, has finally gotten its beer and wine license.
I'll drink to that.
Sightings: Oscar winner Natalie Portman and family noshing at Olio e Limone… Rocker Alan Parsons checking out SOhO… Author Fannie Flagg at the Montecito Village Grocery
Readers with tips, sightings and amusing items for Richard's column should email him at richardmineards@verizon.net or send invitations or other correspondence to the Journal.
To reach Priscilla, email her at priscilla@santabarbaraseen.com or call 969-3301.
You might also be interested in...