Here Comes the Judge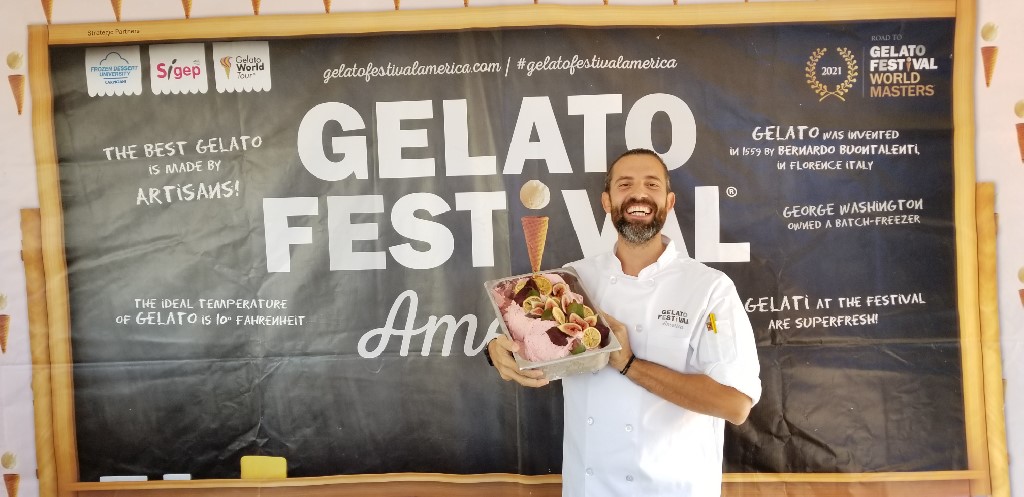 I am getting very judgmental!
Having judged the hat contest at the Santa Barbara Polo Club for 11 years, last month I added chili to my subject matter at the Navy League cookout at the Carriage and Western Art Museum, and this weekend I was a judge at the second annual gelato festival at La Cumbre Plaza.
I joined a number of foodie fans, including old friends writer Bonnie Carroll and former News-Press restaurant critic Michael Cervin, in testing our taste buds with five sorbettos, which are dairy and fat-free desserts, made by accomplished gelato gurus from San Clemente, Millbrae, Carlsbad, New Jersey, and Calgary, Canada.
With exotic names such as California Dreamin', La Dolce Vita, and SoCal Sunrise, the products were chosen for presentation, structure, and creativity for a maximum of 10 points, and flavor, which could garner up to 20 points.
The stop in our tony town was part of a seven-city tour, including Chicago, Washington, D.C., Dallas, Scottsdale, and Tucson, and also included a $1-million mobile lab that can make 6,000 pounds of gelato, which dates back to 1559 when it was first commissioned for an opulent feast for the King of Spain by the Medici family in Florence.
The winner, Mike Guerriero of Gelati from Essex Jersey with his blueberry basil concoction, will compete for the three best gelato chefs who will be part of a group of 36 chefs from around the globe, chosen from 5,000 contestants, who will vie for the title of grand master in the World Masters final in Italy in 2021.
Daniele Palazzoni, fest executive, says: "It is our goal that every American gets a taste of what real Italian gelato is really like and to spread the culture of its artisanship compared to industrial products."
You might also be interested in...