The Way It Was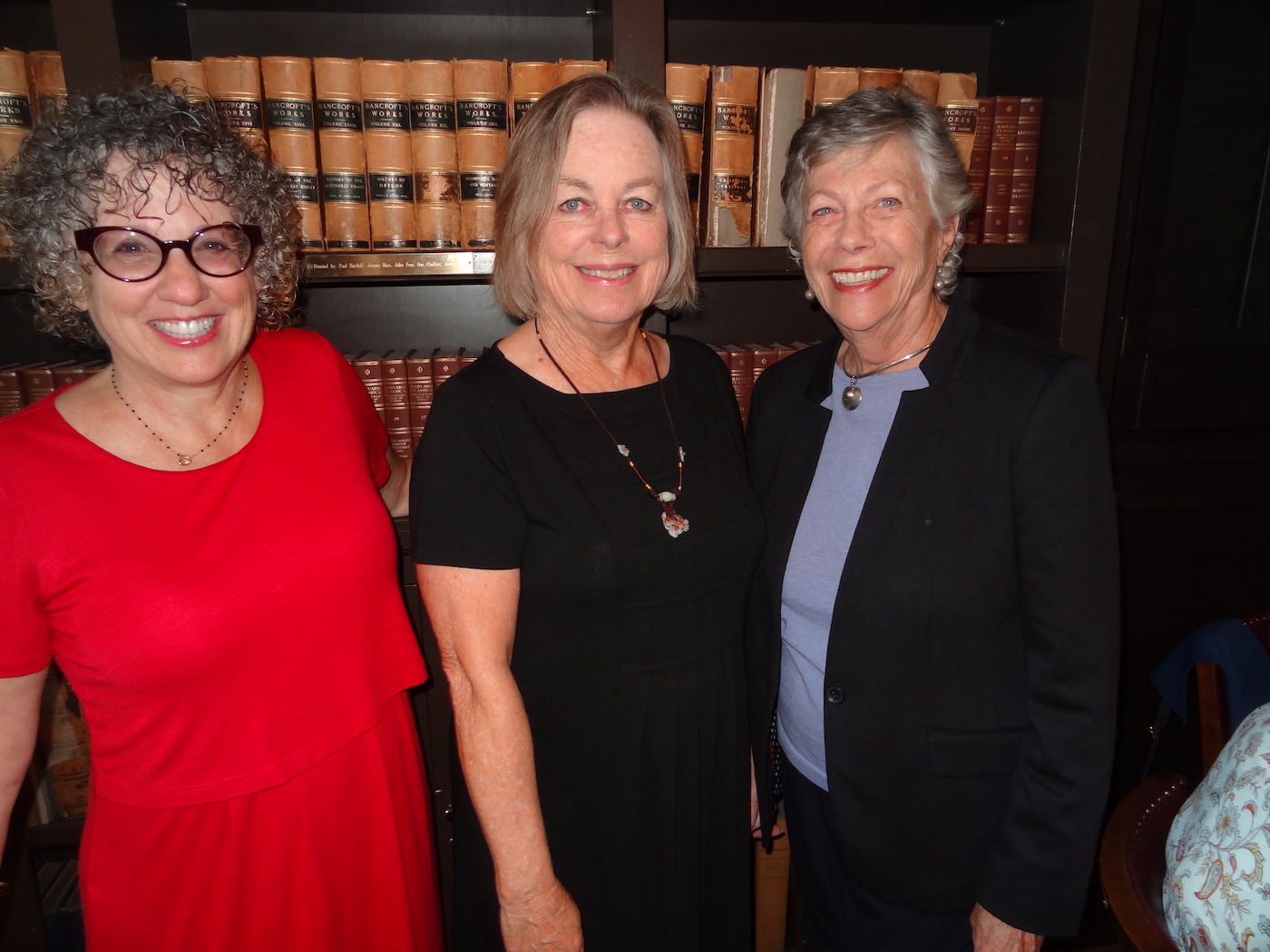 The MClub from Montecito Band & Trust held another Lunch & Learn event at the Santa Barbara Club; this time with author Hattie Beresford speaking about her new book, The Way it Was – Santa Barbara Comes of Age.
Hattie has written a local history column for the Montecito Journal for the past 12 years called The Way It Was. Many past events determine the way it is. She also writes a column for the Montecito Journal magazine, which is published every six months, called Mansions and Moguls. She has wide interests from ranches to mansions, murder to delinquency, and elegant hotels to auto camps.
Hattie was born in Holland and came to America with her folks not speaking English. She remembers there were many things to learn, like her Christmas came on December 5 but our Christmas came on December 25. We both had trees to decorate.
Hattie decided she wanted a real "old-fashioned" book – not some new technology version – and that the era between 1880 and 1930 laid the framework for our Santa Barbara of today. She tells how Santa Barbara has always laid out the red carpet for celebrities. One of the bigger ones was President McKinley, who was met at the train and taken in a horse-drawn flower-bedecked carriage with flowers being thrown all about. They went to the Arlington Hotel for a 20-course lunch. Going back three hours later, he requested a simpler carriage without flowers.
In 1909, cars were still a novelty but they were driving too fast. The new speed limit was 15 miles an hour, with 20 miles an hour on Cabrillo. Some prominent names locally were Dr. Jane Edna Spalding, who was involved with Cottage Hospital. Albert and Adele Herter were active in the arts. The Park family was also active in town. The monument on the corner across from the Bird Refuge was in memory of one of their children who died. One side is a horse water trough. Hattie remembers that the Little Town Club's first location was where the Copper Kettle Restaurant used to be on State Street. And so the stories go on.
Hattie's book is available at all the local bookstores. Next up for Lunch & Learn is Julia & the American Food Revolution with Betty Harper Fussell. Betty is an American writer and the author of 12 books ranging from biography to cookbooks, food history, and memoir. She is much published and lives in Santa Barbara. She is now working on How to Cook a Coyote: A Manual of Survival. Phone (805) 564-7362 for reservations.
You might also be interested in...