Silence at Sunburst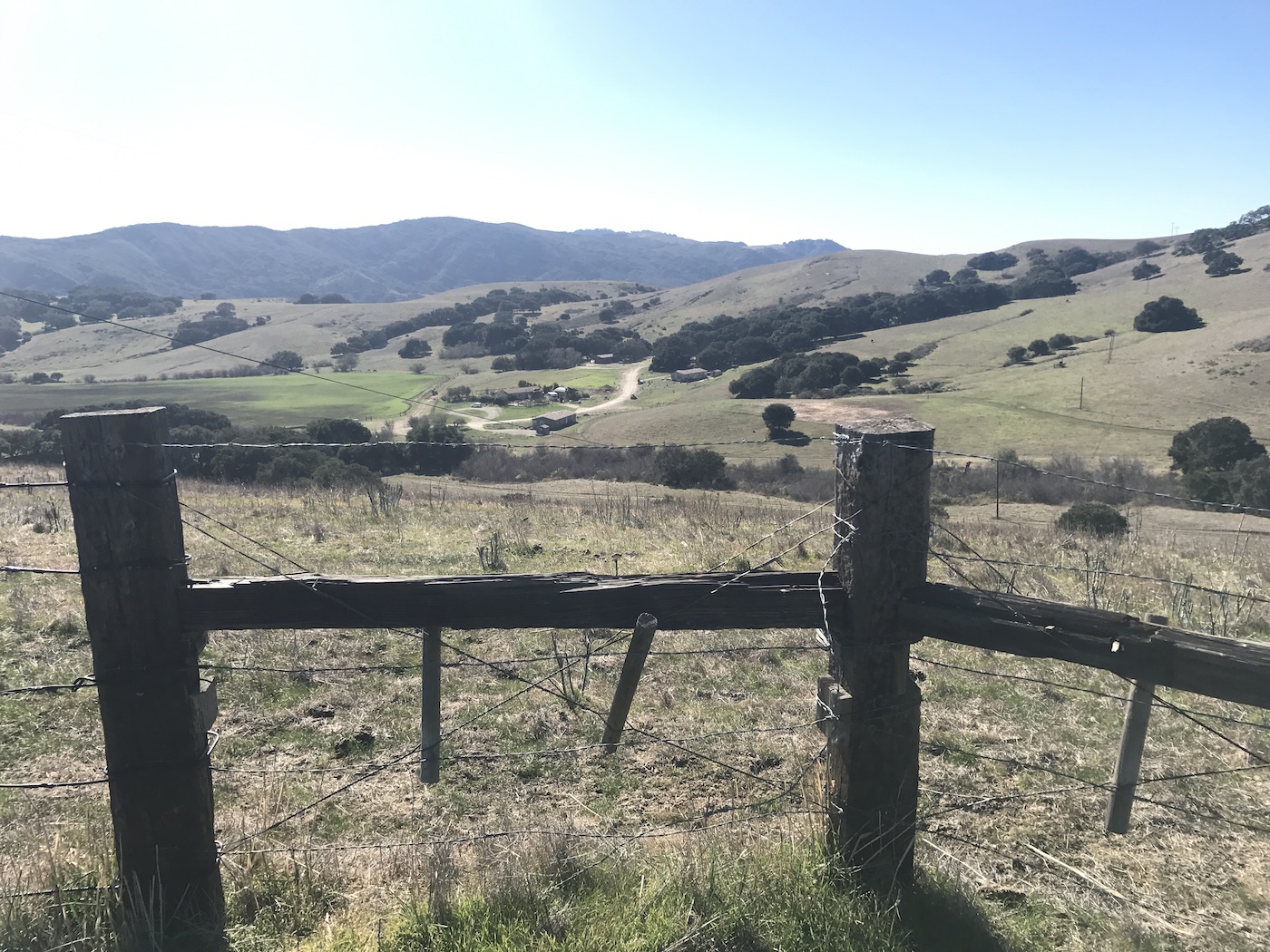 Sunburst Sanctuary's silent retreats are not like typical ones where there is truly no vocalizing of any kind and as little interaction as possible over an extended period of time. While it's definitely nothing approaching a gab fest, the morning and evening programs of Sunburst's three-day-and-night weekend retreat are programmed, with yoga or stretching or other activities, including various meditation techniques, some of which include not only the leader talking, but the participants possibly also singing or chanting, or making a statement or two about what they need in support. What's more, while it's not encouraged, there are Stick-It note pads available if the need to communicate – with the kitchen for special dietary questions, or other logistical issues – arises, not to mention a lovely library of books and more to peruse over the period.
While that made my first-ever immersion into a silent retreat somewhat easier, it also felt a bit like cheating. Surprisingly, I craved quiet and solitude even more than connection or learning. Fortunately, that was also absolutely available, especially in the afternoons, when there were no activities scheduled between lunch and dinner, leaving hours to spend in the main building, the chapel, the gardens, and various meditation spots in the main area of Sunburst Sanctuary, or better yet explore roadways and trails amid the 4,000-acre expanse near Lompoc. My Saturday afternoon hike where the only mammals I encountered for more than two hours were a couple of small herds of free-ranging cattle, was among the highlights of the weekend I attended last February.
It was lovely to be spending the weekend with other like-minded people – most of whom had never spoken before our opening circle – embodying the intention to be with each other while staying silent. Eschewing the outer narrative eventually diminished the inner chatter, creating more space within for exploration and discovery.
A Second Shot at Silence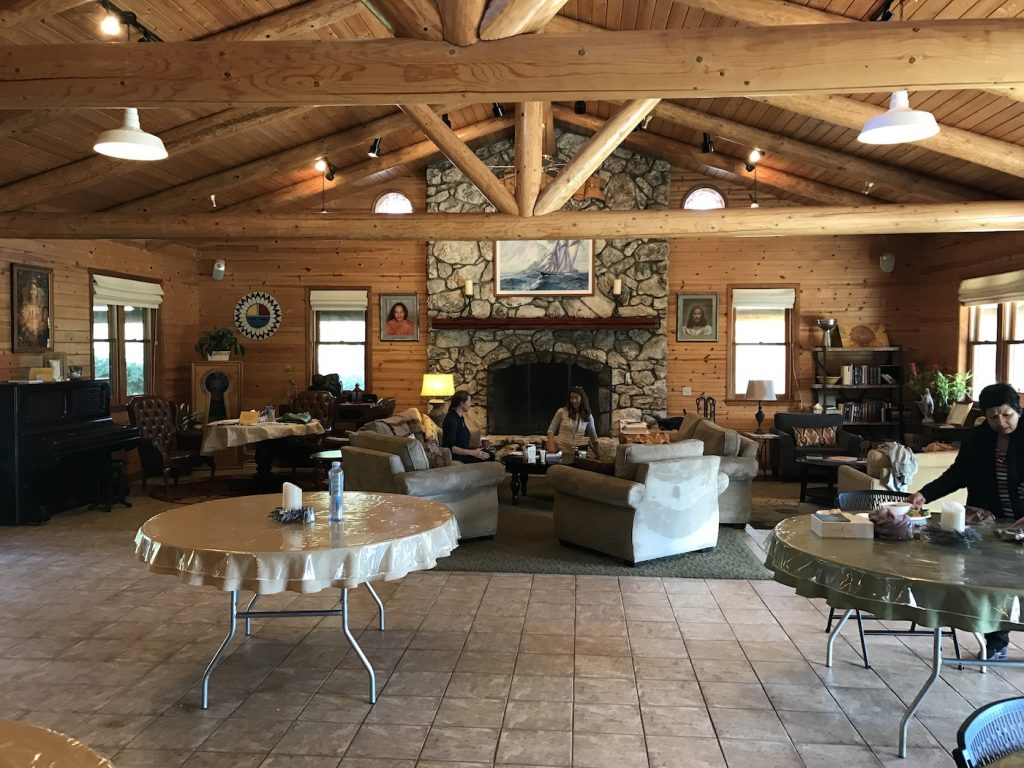 The retreats were originally held just once a year, but have proved popular enough within the community so that Sunburst has scheduled its next "Unplug and Recharge: An Exploration of Silence" weekend for Friday-Sunday, October 26-28. Taking note of this has been an excellent reminder that I've lapsed from the profoundly effective mindful eating experiences (adapted from Thich Nhat Hanh) that I brought home with me last winter, and the various mindful meditation using a mandala I learned over the weekend. (I do actually know where it is!)
The upcoming retreat starts a day later than the one I attended last February, but it's likely to still offer a welcome respite from the chaotic energy going on in our world today with even less of a time commitment. Sunburst Sanctuary provides the opportunity and space to heal, take a break from the inner and outer frenzy, strengthen (or discover) connection with source, recharge, and return to a more peaceful, balanced mindset. Once again, participants will be exploring silence and mindfulness to create a wider, calmer expression of life, using tools such as mandala creation, walking in the Hopi labyrinth, and guided sitting and walking meditations.
All meals and all activities for Sunburst's "Unplug and Recharge" weekend are included in the sliding scale donation of $120 to $200, and onsite lodging and camping options are available for an additional donation. Pre-registration is required and Sunburst prefers that participants register by Wednesday, October 17. Sunburst is located at 7200 S. Highway 1, Lompoc, about 7 miles west of Hwy 101. Call (805) 736-6528, email contactus@sunburst.org or visit https://sunburst.org/unplug.
Karma Yoga Program
Also coming up at Sunburst is one of the sanctuary's service exchanges, slated for Friday, October 26, to November 4. Community members work, meditate, and participate in the cooperative community, helping with varied activities such as cooking, gardening, cleaning, upkeep, and more, and in exchange participate in activities and enjoying the grounds and facilities. The schedule is flexible as people can participate for a few days, or up to the full duration.
Sunburst's ongoing Sunday Meditation Gathering, which takes place every Sunday at 10:30 am and are fully open to visitors, feature a peaceful, joyous meditation service that includes live music and song, an inspirational talk, and silent meditation, followed by homemade brunch and an optional guided hike. Families are welcome, with children's service offered for ages 4 and up. Topics this month include Intuition: the Still, Small Voice (Sunday, October 14), Navigating Karmas Successfully (October 21); and Conscious Study & Self-inquiry (October 28). Call (805) 736-6528, email contactus@sunburst.org or visit https://sunburst.org.
Freedom through Movement and Sound
Izumi Asura Serra studied voice, sang in a school chorus, and played trumpet in the marching band before rediscovering the joy of playing with sound by singing silly songs with small children during her eight years in early childhood education. But it was her 13 years as a bodyworker/massage therapist that progressed to energy medicine as she began embracing the world of sound healing. Asura, who prefers to call her healing sessions "Meditation with Sound," offers the events every third Thursday and fourth Saturday of the month at Center of the Heart (487 North Turnpike Road) – the next sessions are 7 to 8 pm on Friday, October 19, and 11 am to noon on Sunday, October 28 ($17 admission) – as well at the Rose Garden in Old Mission Park and Soul Nest Studio in Carpinteria. She also conducts a Sound Play and Healing class where participants can get close and personal with her Tibetan and crystal bowls in a small group setting of just three to five adults, including playing them during the first half of the class before the actual guided meditation, from 10 am to 1 pm every fourth Sunday at the Acupuncture and Herb Clinic (1725 State Street; $25).
This Saturday, October 13, Asura teams up with dance-and-movement teacher and performer Lisa Beck for a special Freedom Through Movement and Sound session from 6:30 to 8 pm at Montecito School of Ballet (529 East Gutierrez Street), where Beck will gently guide movement to create greater fluidity and freedom in your body and life, while Asura provides simple yet powerful sound and vibration with her singing bowls, gongs, and chimes. All are invited to move freely and let fear and judgement release into the air. Admission is $25, with a limit of 18. Visit www.meetup.com/Music-of-the-Spheres-Meditation-with-Sound or contact Beck at lbdancr@gmail.com.
Falling into Nature
Somatic therapist/meditation leader/dharma teacher Timothy Tillman – who hosts weekly donation-based body-centered meditations at the spacious yurt in his Mission Canyon space and at Yoga Soup – is leading a weekend of movement and meditation later this month. Nature Body offers the opportunity to connect with self and body through nature meditations, movement explorations, and shared silence sessions and is open to both beginner and seasoned practitioners. People can participate either day, October 19-20, or camp out on the land on the edge of the Los Padres National Forest for the full two-day experience. The sessions cost $85 per day, and work scholarships are available. Email info@inspiratia.org or visit www.timothytillman.com.
You might also be interested in...