Chooket up and Bake Your Bon Bons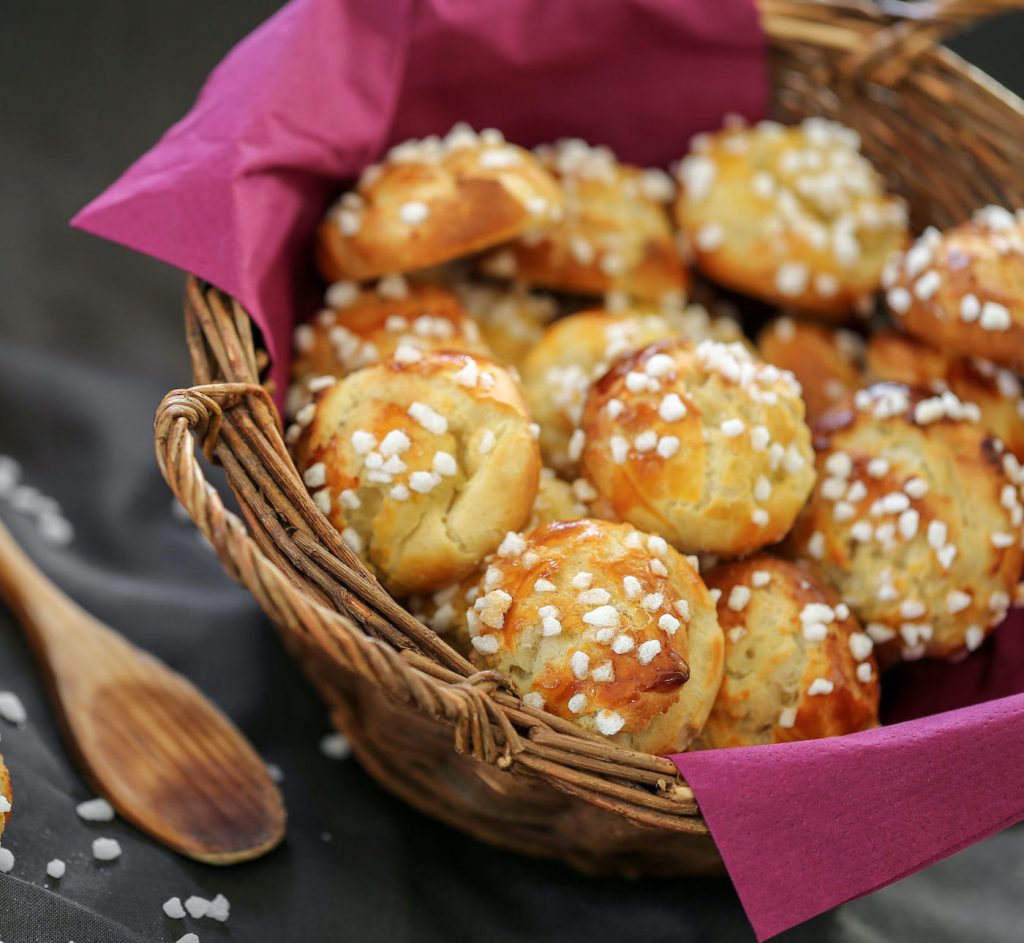 French culture consistently impresses American culture with art, poetry, literature, theatre, fashion, and architecture; but the French take their sweets and pastries just as seriously as Monet took his paintings.
Every four years, France holds a "craftsman competition" called Meilleur Ouvrier de France ("Best Worker in France"). The contest is open to pastry chefs who are respectful craftsmen and tradesmen and work in patisseries: bakeries with a variety of pastries, sweets, cakes, tiered cakes, cream puffs, chouquettes (French spelling of chookets), croissants, anything French and sweet.
Less than two years ago, upon the Mesa on Cliff Drive and just to the left of Vons, Karine and Matthieu Hervouët opened a French patisserie called Chooket, a patisserie they refer to as "The Kingdom of Cream Puffs."
Chooket serves breakfast and lunch and bakes multiple-tiered wedding cakes, gourmet chouquettes, tarts, cupcakes, Macaron de Nancy's, cookies, brownies, to name a few items on the menu, all cultivated with "traditional French-recipes" using what Karin calls "fresh-produces."
For breakfast, the customer can order an almond or chocolate croissant with coffee or "Russian Kusmi tea." And for lunch, cream puff sandwiches are the main item with three variations: the "Parisian," "Atlantic," and "Seasonal."
Lunch also offers the quiche Lorraine, vegetable soup, a bowl of green salad, and a lunch special from 11 am to 2 pm.
Karinee and Matthieu's family-owned business specializes in party and wedding cakes. The "classic-cakes"; "specialty-cakes" (with options of gluten-free or dairy-free by request), and dozens of "filling flavors" for cakes and croquembouche – a French dessert made of "choux pastry balls."
Cakes with classic and specialty icings such as "white and dark chocolate Ganache" for instance, can be made for birthdays, graduations, or any party, especially weddings.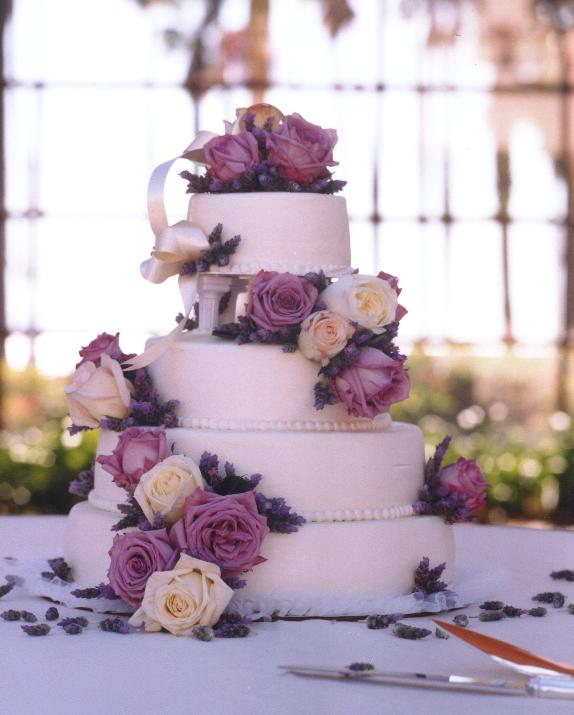 Chooket also offers catering for any celebration or event. The customers have choices of catering packages: compilations of your favorite French treats that can be delivered to your party at your convenience.
When Karine and Matthieu Hervouët visited the American Riviera in 2016, and for the second time with daughters Eva, 8, and Maelis,15, the "artisan French-family" decided to leave the South of France.
The Hervouëts returned to Provence, France, then on December 10, 2016, arrived in the American Riviera for good. Chooket opened just nine days later, and Eva and Maelis were immediately enrolled in the school system.
And Karine not only creates and designs sugar-coated desserts but is also a French architect. She studied for seven years in Marseille, earning her diploma in architectural studies. Karine also loves literature, art, exploring the outdoors in places like Yosemite and hopes to visit the white mountains of Mammoth someday soon.
Karine's husband, Matthieu, studied catering for seven years and worked on gastronomic restaurants while the family of four resided in the South of France. Matthieu is also a "sommelier" – a professional wine taster with extensive knowledge of wines who works in fine restaurants and upscale wineries.
So, when American writers and poets such as T.S. Eliot and Ernest Hemingway swarmed to Paris in the 1920s, the authors were intrigued with French culture and their artisan-society, even France's rainy-eerie weather.
But after visiting Karine and Matthieu's French patisserie at the Mesa Shopping Center at 2018 Cliff Drive, I am certain the cream puffs, chouquettes, croissants, and French sweets in general play a definite role in America's longtime trend of the individuals' migration to France's amorous world.
Contact Karine and-or Matthieu at contact@chooket.com and their phone number is (805) 845-5519. They are open 8:30 am to 5 pm Tuesday through Friday; 9 am to 6 pm Saturday. They are closed Sunday and Monday, as well as national holidays and pre-planned vacations.
You might also be interested in...