Habitat Heroes Celebration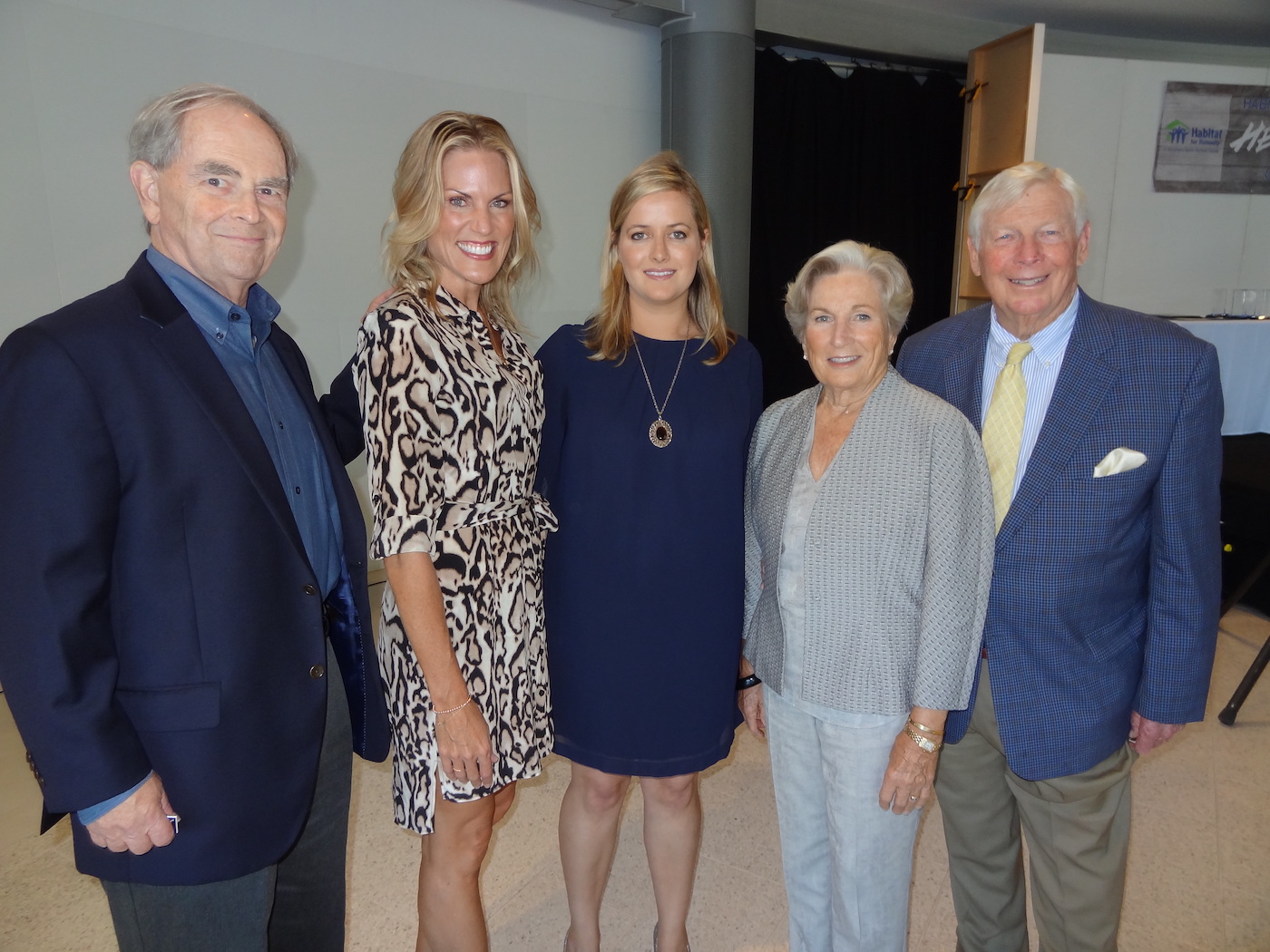 Deckers Outdoor Corporation generously gave their Rotunda to Habitat for Humanity of Southern Santa Barbara County (HHSSBC) for the Heroes Celebration. Board president Paul Wilson told us, "In the 18 years since Habitat was founded in Santa Barbara, they have built 22 new homes for 84 people, half of which are children, as well as helping rebuild and repair 170 homes."
Habitat also has a ReStore, which serves as a home improvement store that helps build houses. It sells new and gently used furniture, building materials, and appliances at a fraction of the retail price. All sales fund the mission of HHSSBC.
Something I never knew about Habitat is they respond to disasters. An example was their mobilizing volunteers to support nearly 110 devastated homes in the area after our debris flow. Those Montecito Mavericks in their blue shirts dug mud and helped in many ways. As vice president Doug Wood said, "Yesterday is gone. Tomorrow may never come. Now is the time."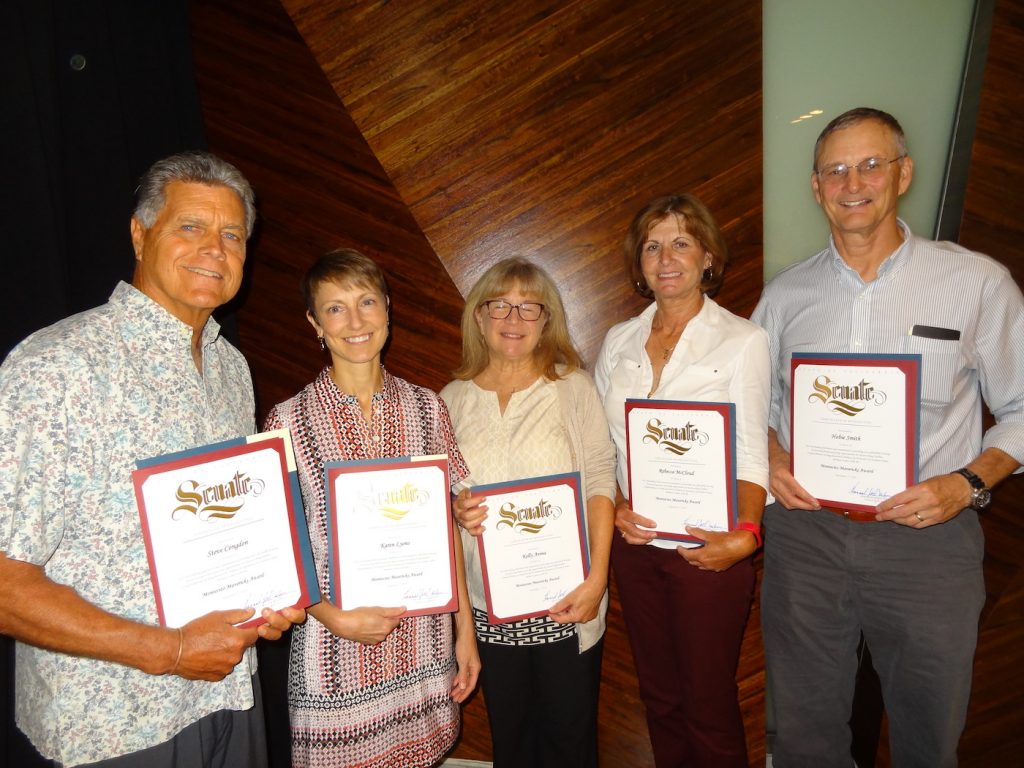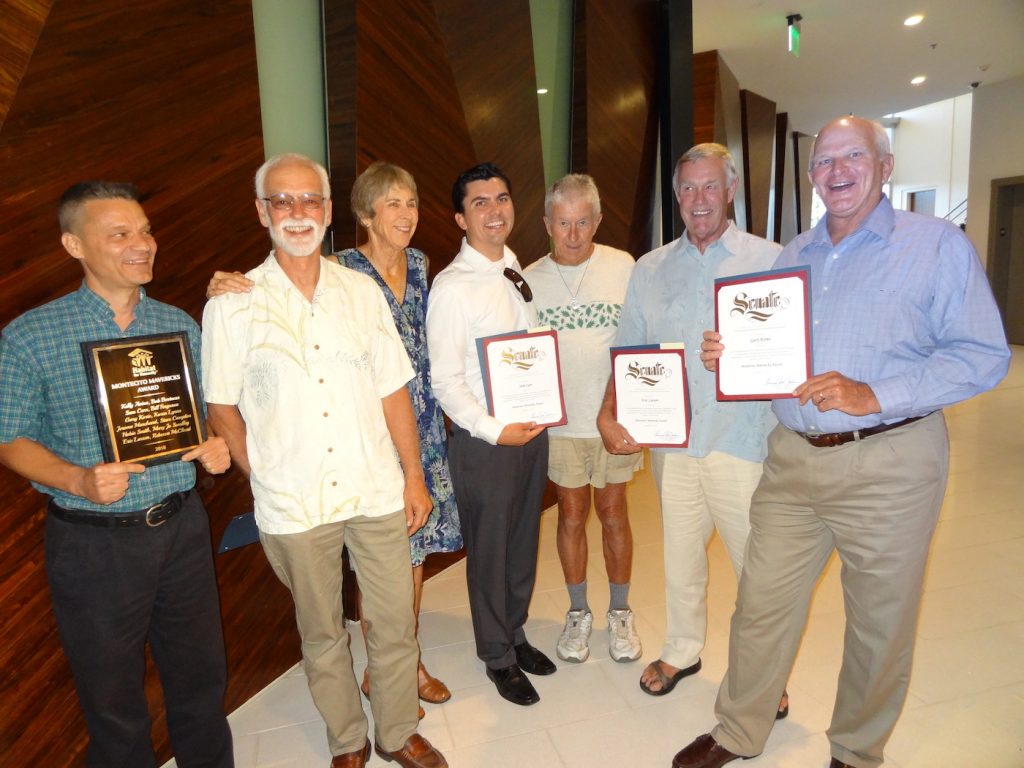 The new executive director Jessica Wishan gave out awards to Kelly Avina, Bob Burtness, Sam Carr, Steve Congdon, Arlei Silva, Claude Dorais, Bill Ferguson, Gary Korte, Karen Lyons, Eric Larsen, Jerome Marchand, Sourav Medya, Doug Mershon, Rebecca McCloud, Hobie Smith, Mary Jo Swalley, Terra Taylor, Robert Wilson, and Doug Wood.
Habitat volunteers and friends gathered to congratulate recipients at the wine reception. Habitat wants you to know they're looking for volunteers, and they are hiring. Donations are welcome. To learn more, call (805) 692-2226.
You might also be interested in...