Bountiful Harvest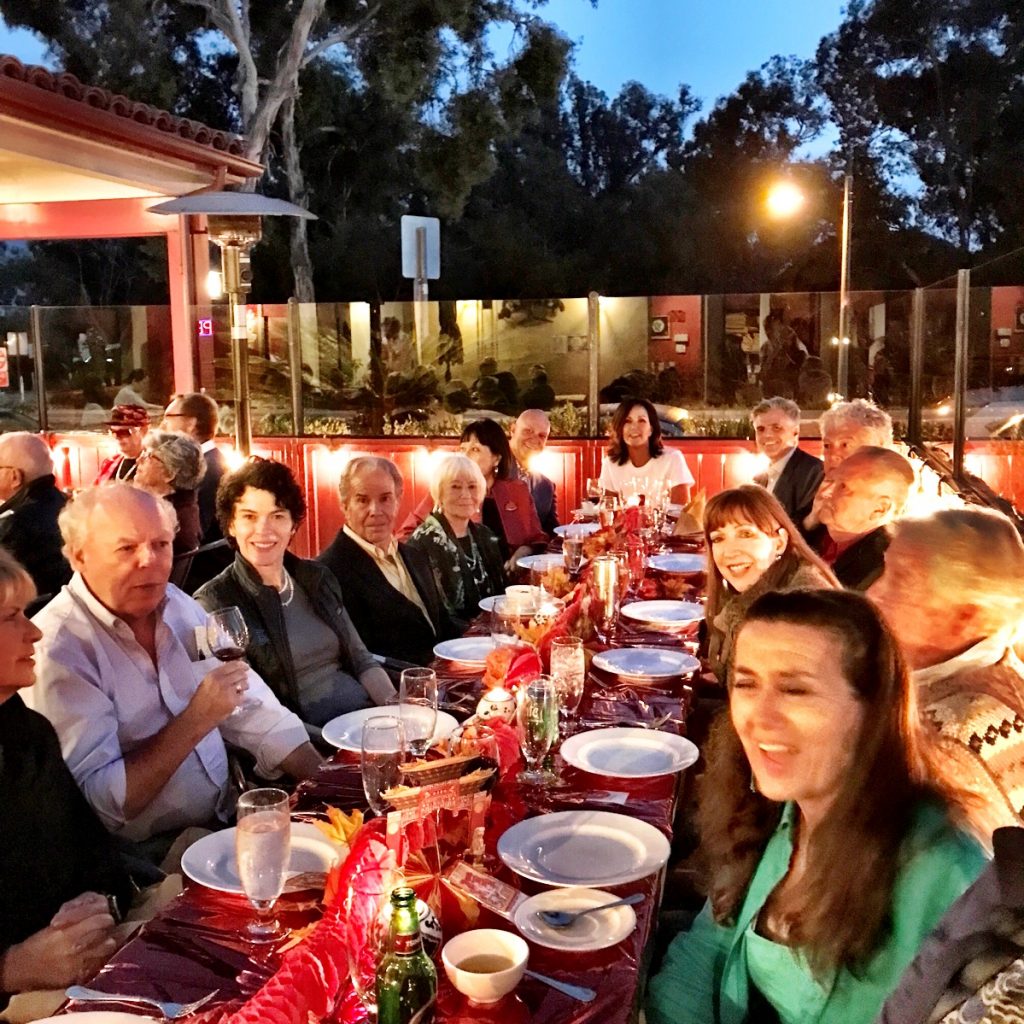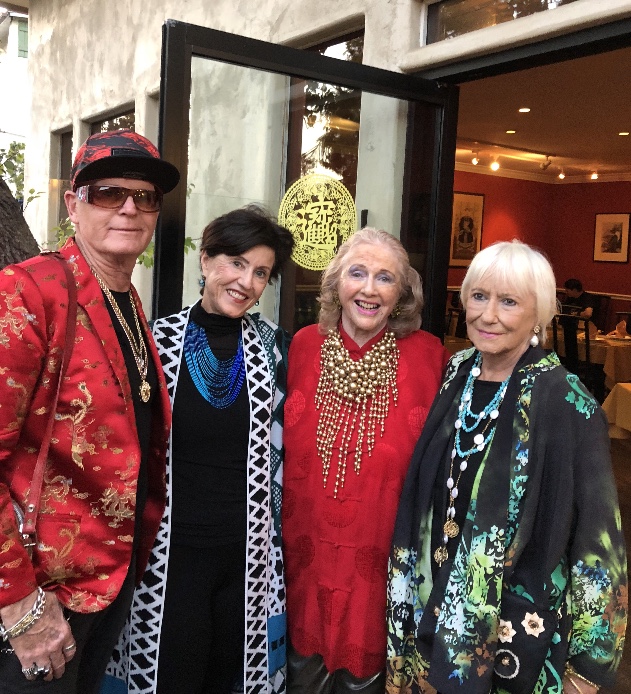 The lunar-tics were out in force when society doyenne Beverley Jackson hosted a delightful dinner for more than 40 guests at the China Palace on Coast Village Road to mark the Harvest Moon, China's second biggest celebration after New Year.
"The custom is traced back to the Zhou dynasty in 256 BC," Beverley, former society columnist for the News-Press, explained. "Fortunately, we have an impressive full moon for the occasion."
Accompanying the three-course repast, including a scrumptious dish of shrimps and walnuts, owner-chef Raymond Wu's mooncakes, and strawberry and chocolate fortune cookies, was a tony triumvirate of Chinese musicians playing a guzheng, an oriental version of the zither, which dates back 2,500 years.
Among those celebrating the moon madness were Gretchen Lieff and Miles Hartfeld, Hiroko Benko, Dana and Andrea Newquist, Trish Reynales, Ron and Andra Macleod, Jon and Bonnie Hendricks, John and Susie Mitchell, Charlie Alva, Keith and Mary Hudson, parents of singer Katy Perry, Abbey Naber, and Gil and Susan Rosas.
There's Notting to It
Newly married Montecito actress Gwyneth Paltrow is opening her first pop-up store in London this week.
The Oscar winner is locating the new Goop store in oh-so-trendy Notting Hill until the end of January.
The company opened its first permanent location in Los Angeles in September last year, with other pop-up shops in Dallas, Aspen, and Long Island.
Gwyneth, 45, first launched Goop in 2008 when it was a weekly newsletter offering fans recommendations, including her favorite recipes, products, and health and fitness tips.
Now the empire is valued at $250 million, according to The New York Times.
Back Where She Belongs
Santa Barbara warbler Katy Perry, after completing a six-continent, 96-show, $77-million tour in front of 843, 917 fans, can't wait to get home.
The former Dos Pueblos High student says she needs to "properly unplug" and "chill out" in our Eden by the Beach, one of her "favorite places in the world."
"I love going to Trader Joe's and walking down the aisle to catch up on products since I've been gone," she tells People magazine. "I'll literally be in there for two hours.
"I'm looking forward to reconnecting with my family and friends in person rather than via text."
You might also be interested in...