Wine Down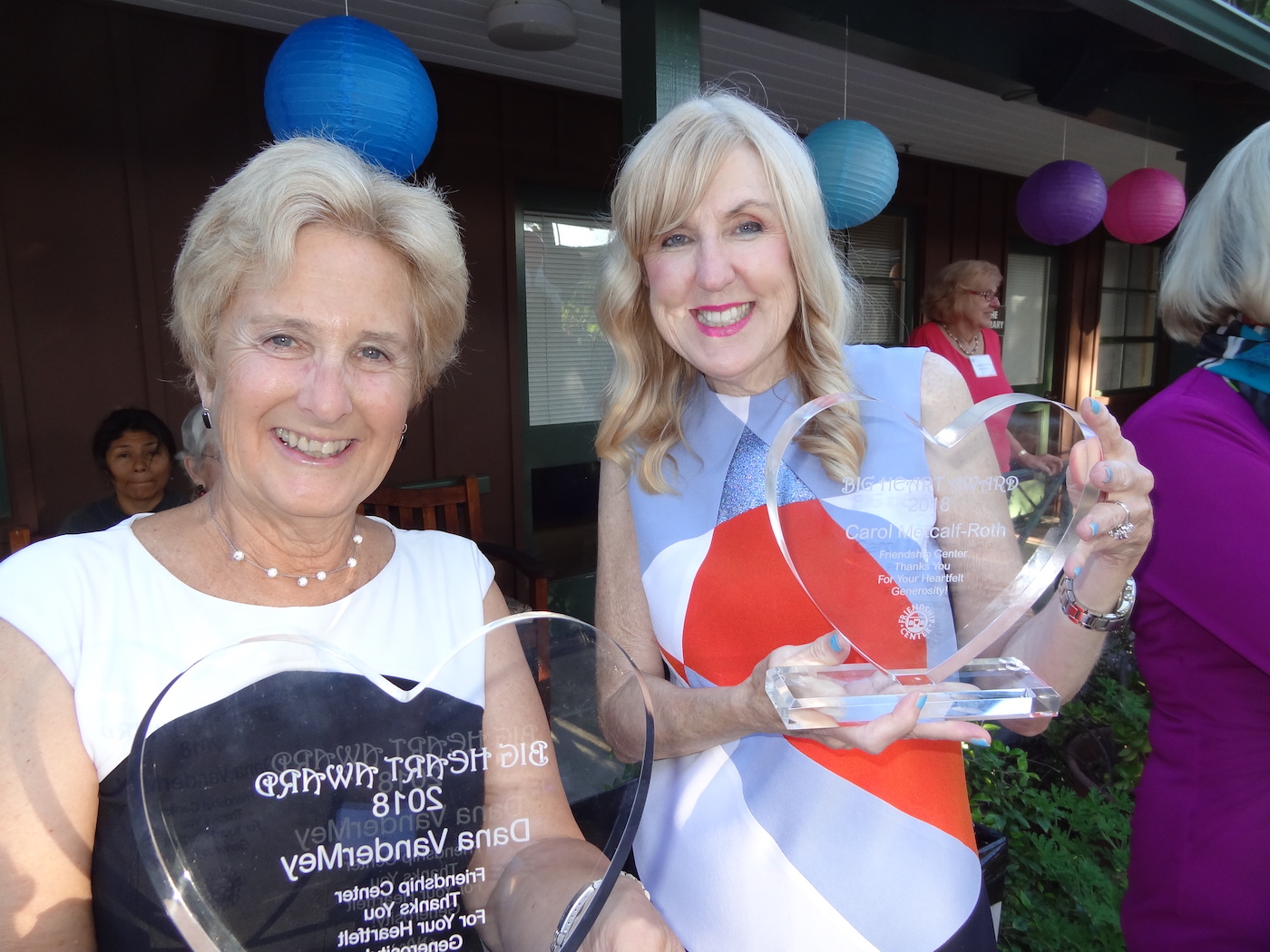 Friendship Center gave its 8th annual Wine Down and Big Heart Awards at its Montecito location. As executive director Heidi Holly said, "Thursday is the new Friday." That's because their event was on a Thursday and everyone was wining down.
Friendship Center in Montecito and Goleta "share the care" for ageing and dependent adults through innovative programs that value the dignity and worth of every person. They provide respite, support, and education, enabling families to continue to be engaged in the community, careers, and commitments.
Montecito Jazz Project kept the live music going while we ate yummy hors d'oeuvres by Spices N Rice and sipped wine from nine local wineries, plus brew from Captain Fatty's. There was a silent auction to view and a brief live auction led by emcee Stephen Meade. The donations went to LEAP—Life Enrichment Activity Program.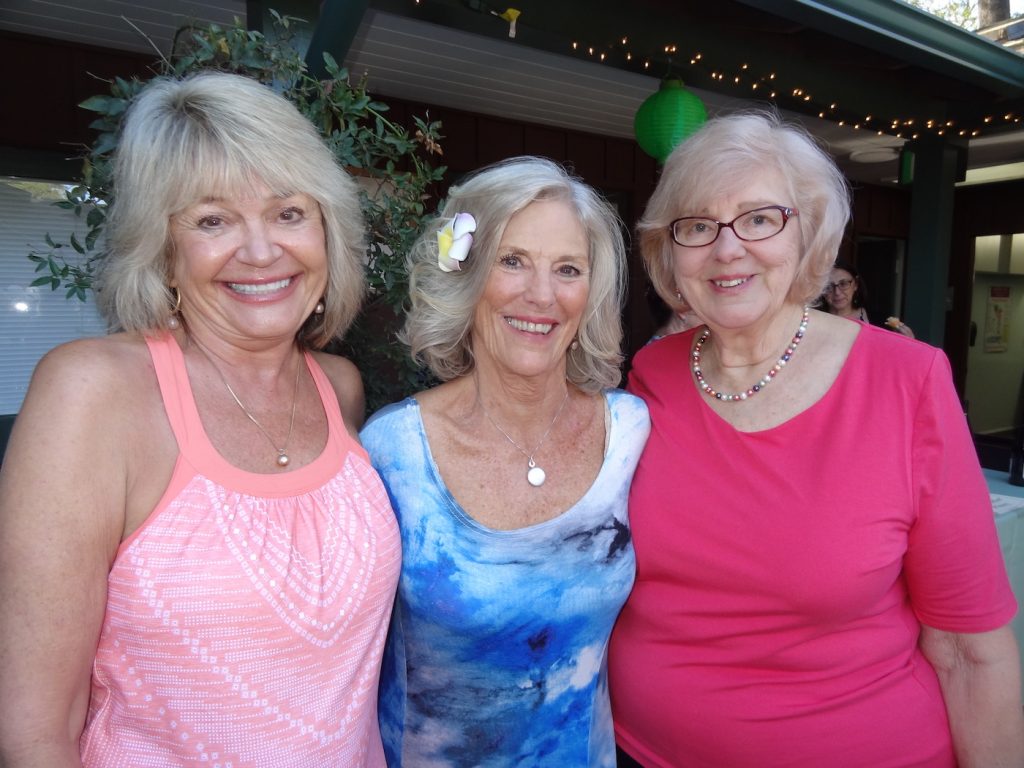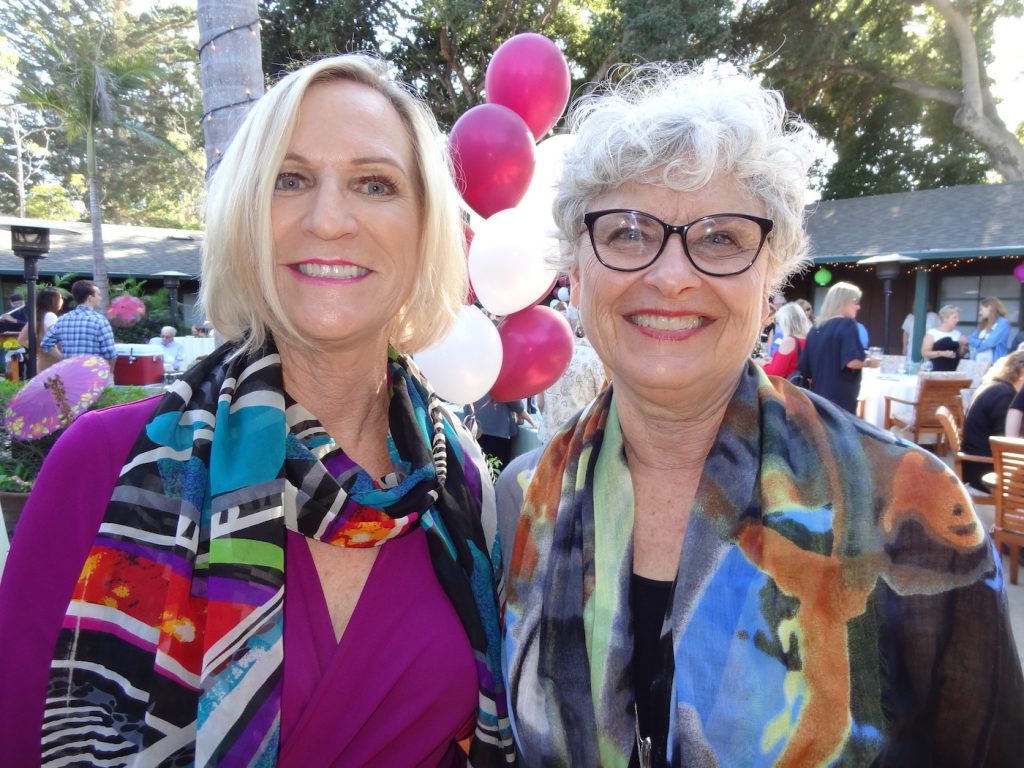 Board president Pat Forgey shared with the crowd, "Our board represents lots of hope and happiness." She also thanked the committee in charge of all the festivities: Co-chairs Karolyn Hanna and Pamela Vander Heide, Sue Adams, David Harlow, Greta Liedke, Kathy Marden, Marianne Meeker, Andy Siegel, and Dana VanderMey.
The highlight of the afternoon was the surprised ladies Carol Metcalf–Roth and Dana VanderMey who received the Big Heart award. They have both given of their time and treasure over and over.
Friendship Adult Day Care Center, Inc. is located in a charming venue with a lovely courtyard at 89 Eucalyptus Lane (across from All Saints By-the-Sea) in Montecito. Their other facility is located at 820 North Fairview Avenue in Goleta. Call (805) 969-0859 for more information.
You might also be interested in...