Plaque Dedication at the Corner Green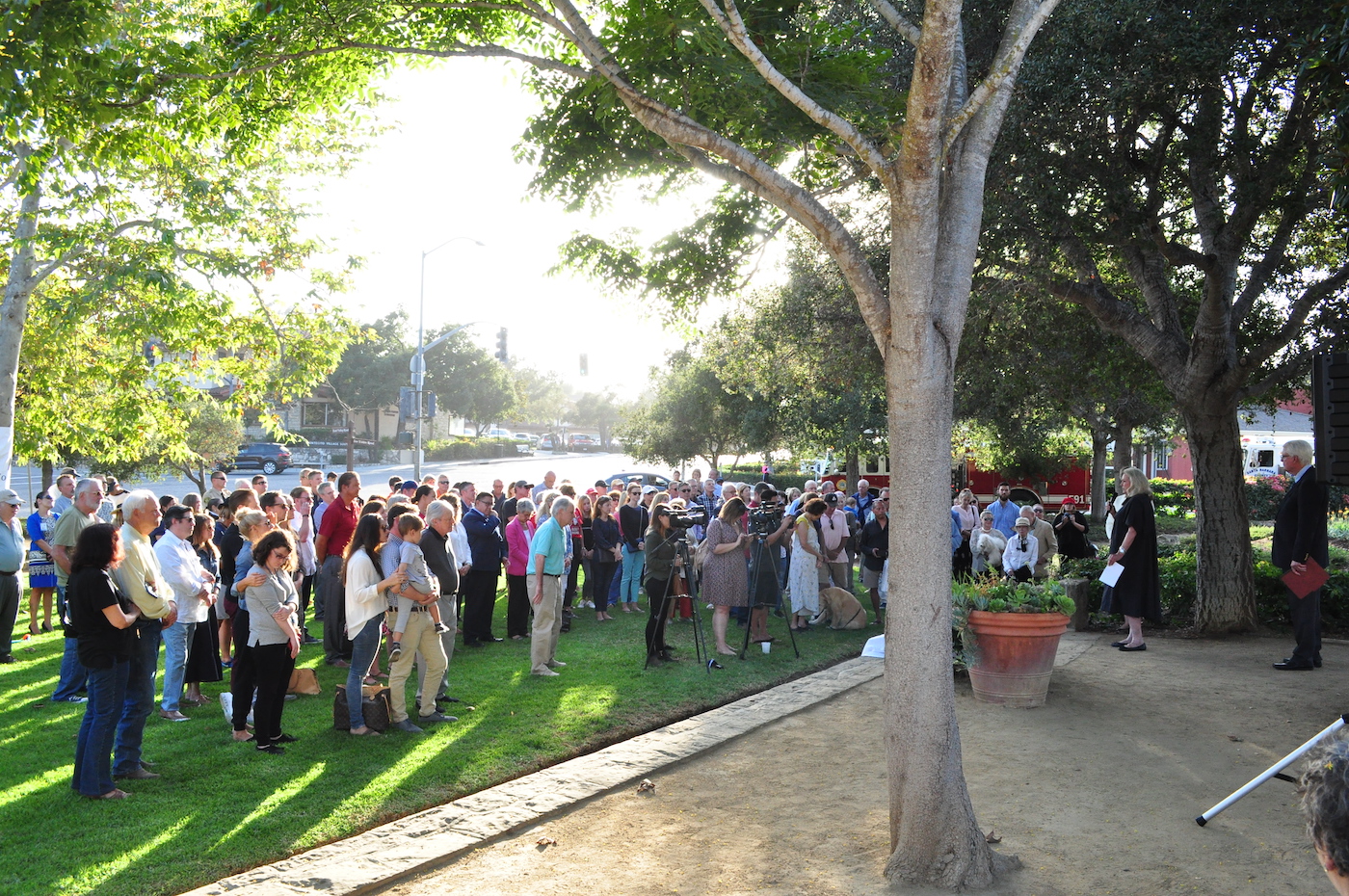 On September 20, nearly 100 people gathered at the "corner green" at San Ysidro Road and East Valley Road, for a special dedication ceremony to mark the installation of a new plaque dedicated to the victims of the Thomas Fire and mudslides. "The plaque is here to note and remember the lives lost, as well as the strength of our community moving forward," said Montecito Community Foundation board president Steve Hicks. The plaque was donated to the site by the Foundation, in collaboration with the Montecito Association (MA).
The short program before the unveiling featured All Saints-by-the-Sea reverend Aimée Eyer-Delevett, who spoke about her experience on the morning of January 9. "Even in the darkest hour, there was tremendous light shining," she said, describing how the church turned into a makeshift triage center, with parishioners providing evacuees with clothing, food, and conversation. Eyer-Delevett was overcome with emotion at one point, recognizing people from that morning who she hadn't seen since then. MA president Charlene Nagel also spoke about the strength of the community moving forward, and the bond that is now shared.
After the unveiling, the crowd was invited to mingle and enjoy refreshments. Many members of the audience lived through the mudslide themselves, or lost loved ones to the debris flow. Bucket Brigade volunteers were in attendance, as well as members of the Montecito Fire Protection District.
The plaque was build and installed by Jeff Menelli of Menelli Tile and Design Co. on Coast Village Road, who volunteered to rework and enlarge the stone design of the rock bannister and install the plaque for free. 
You might also be interested in...