Forecast: Chili Today, Hot Tamale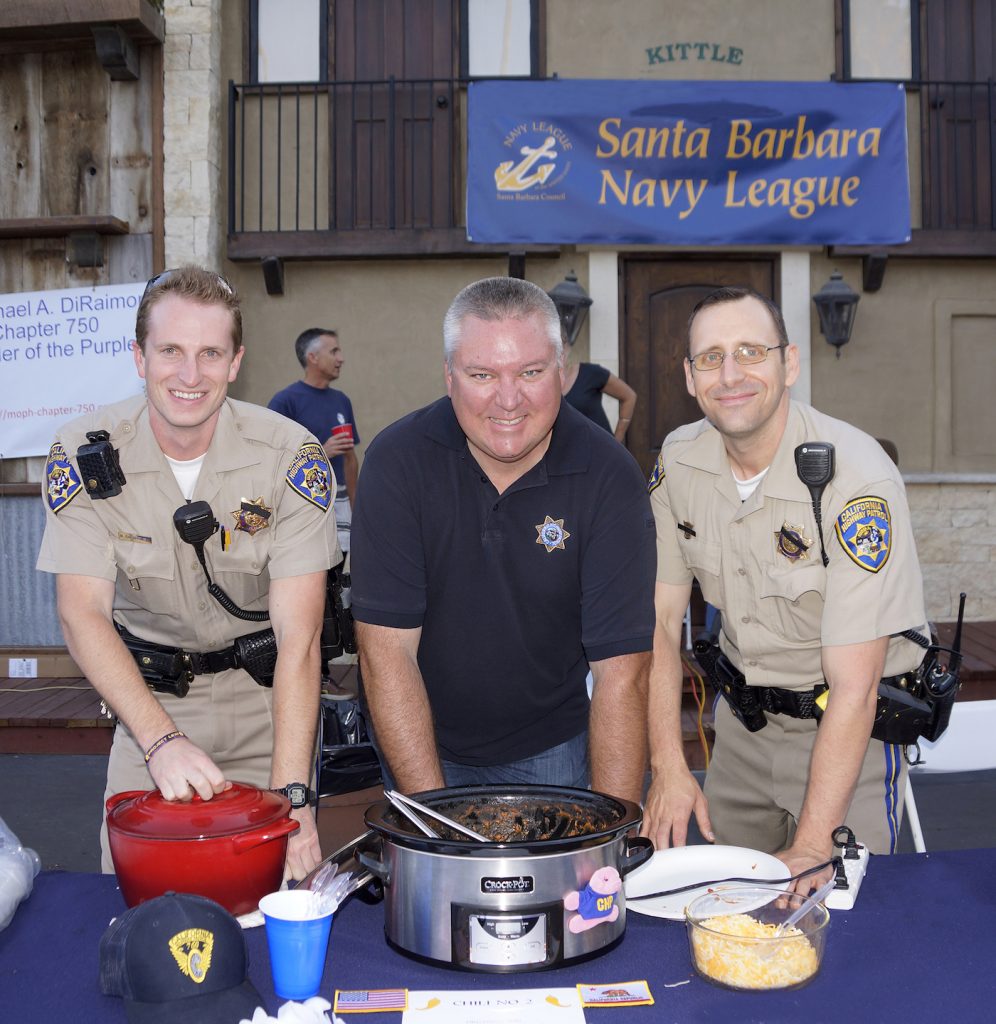 I got a decidedly chili reception when I attended a fundraiser for the Santa Barbara Navy League at the Carriage and Western Art Museum.
But that was only to be expected given I was asked to be a judge along with TV host Craig Case, culinary wizard Michael Hutchings, and Bill Pintard, manager of the National Baseball Congress World Series champs, the Santa Barbara Foresters, for the organization's third annual chili cook-off.
A record 226 guests turned out for the show, raising around $50,000 for general funds.
Thirteen organizations participated in the event, with their chili being judged on presentation, smell, flavor, texture, and overall impression, with each category getting a maximum of five points.
The California Highway Patrol, with cook David Nees, carried off the winner's trophy, with the Department of Fish and Wildlife and Vandenberg Air Force base, with cooks Michael Connell and Brian Robertson, as runners-up.
Santa Maria bank executive Jim Glines conducted the auction at Gatling gun speed, with 18-karat white gold diamond dangle earrings, donated by Bryant and Sons, being snapped up for $800; a Scottsdale, Arizona, Four Seasons three-day hotel package going for $1,000; a barbecue event for 50 diners gobbled up for $2,400; and a VIP stay in San Diego, with a private tour of the World War Two aircraft carrier USS Midway, for $2,000.
It was a nice change from judging hats!
You might also be interested in...