Strings and Things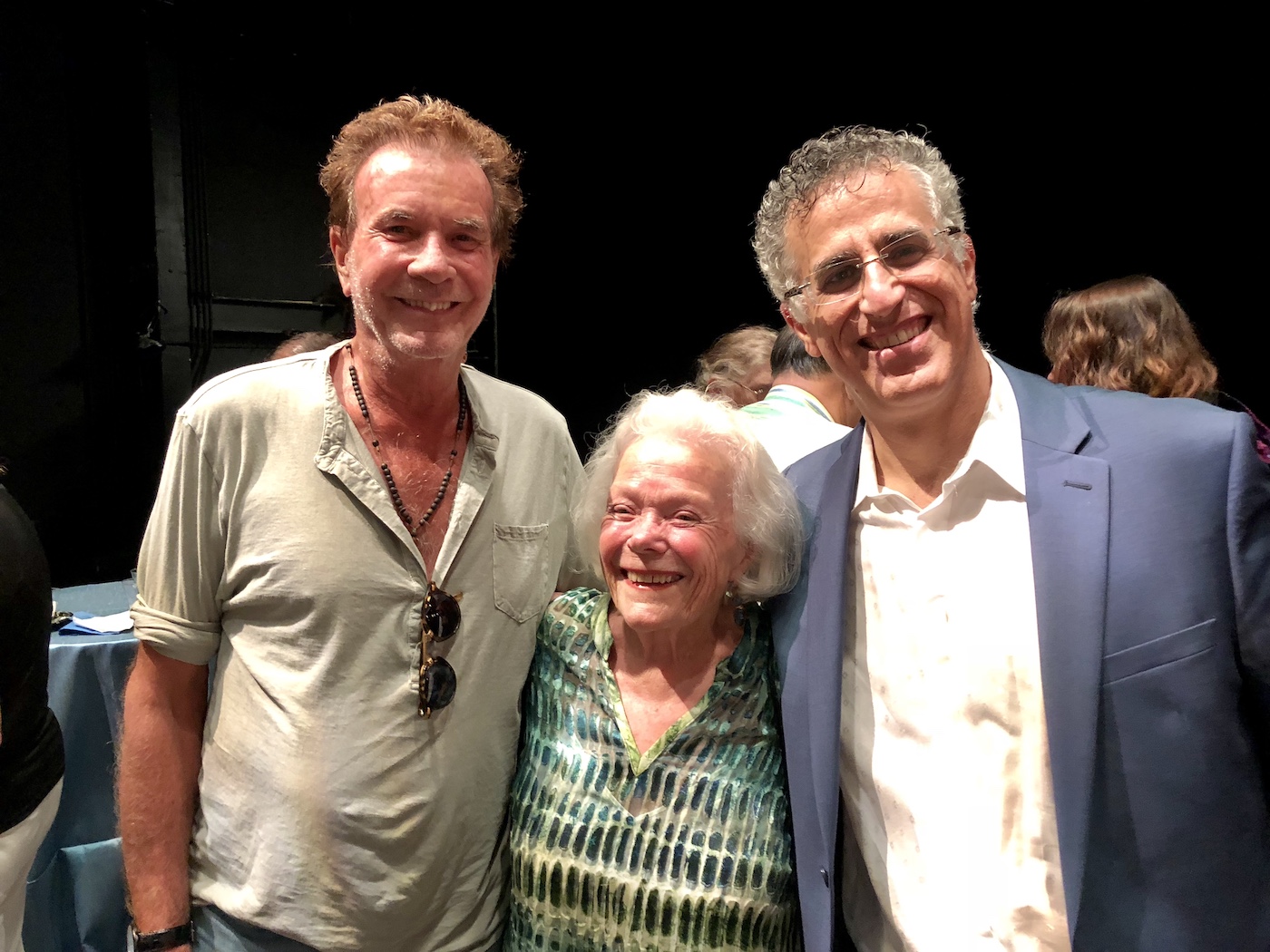 Santa Barbara Symphony's 65th anniversary season, which kicks off at the Granada on October 20, promises to be a real humdinger.
It includes a Stravinsky double bill, including The Rite of Spring, directed by the Ensemble Theatre Company's Jonathan Fox with the State Street Ballet, and, for the first time on November 24, a Thanksgiving Holiday Pops concert with Broadway star Capathia Jenkins, followed on New Year's Eve with its traditional Pops event, a homage to Motown, with conductor Bob Bernhardt.
In February, veteran maestro Nir Kabaretti will be collaborating with Camerata Pacifica in Beethoven's Triple with accomplished cellist Ani Aznavoorian and, a month later, the popular film Amadeus will be shown with the SB Symphony Chorus singing along and Dirk Brusse conducting.
April brings the biggest concert of the season, Verdi's Requiem, described by Nir as "a mega production" with three different choruses – SB Choral Society, the City College Choral Society, and a chorus from the Santa Ynez Valley – with 85 singers in total and 100 musicians on the heaving stage.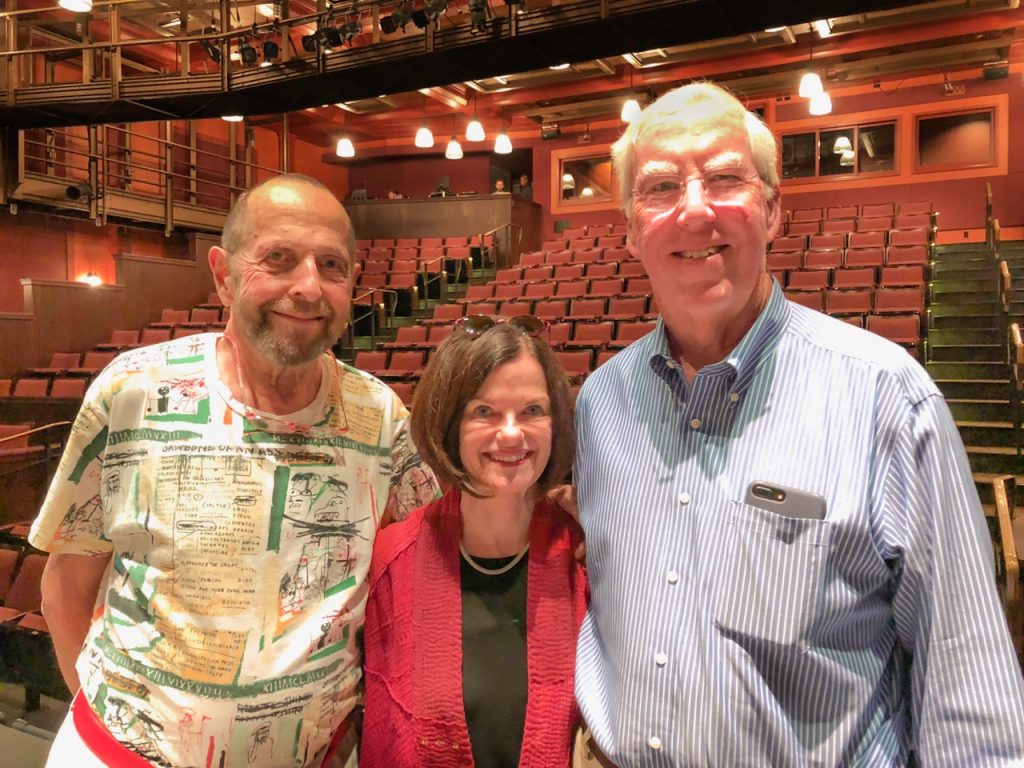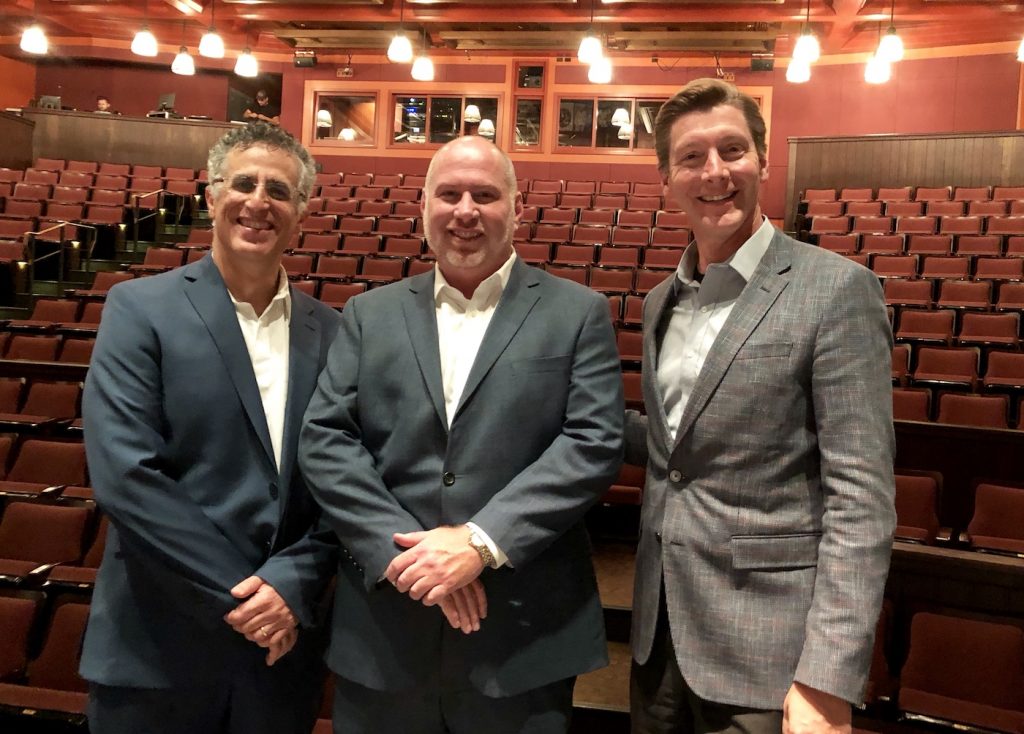 The eclectic season ends in May with Romeo & Juliet, with works by Tchaikovsky, Dvorak, and Santa Barbara Oscar-winning composer Elmer Bernstein.
Among the tony torrent of music lovers getting the news from Nir and executive director Kevin Marvin at the New Vic, as well as joining a reception on stage afterwards, were Christopher Lancashire, Robert Weinman, Karen Drown, Dan and Meg Burnham, Joan Tapper, Adele Rosen, Barbara Burger, Paul Munch, George Konstantinow, Mikki Andina, and Mashey Bernstein.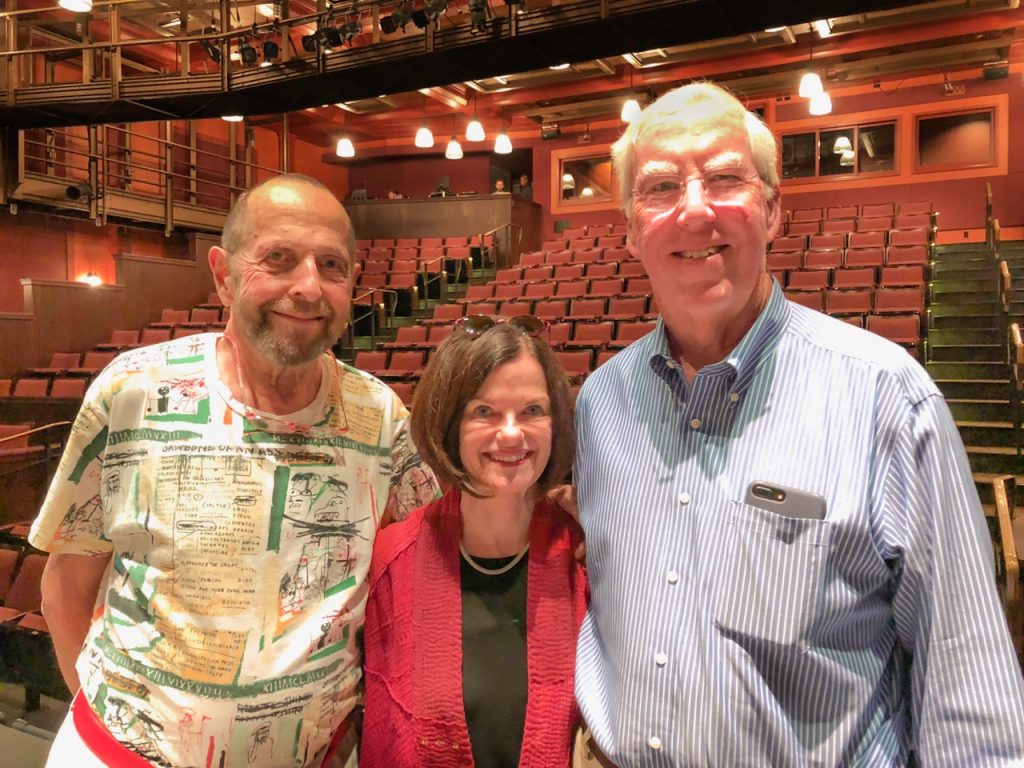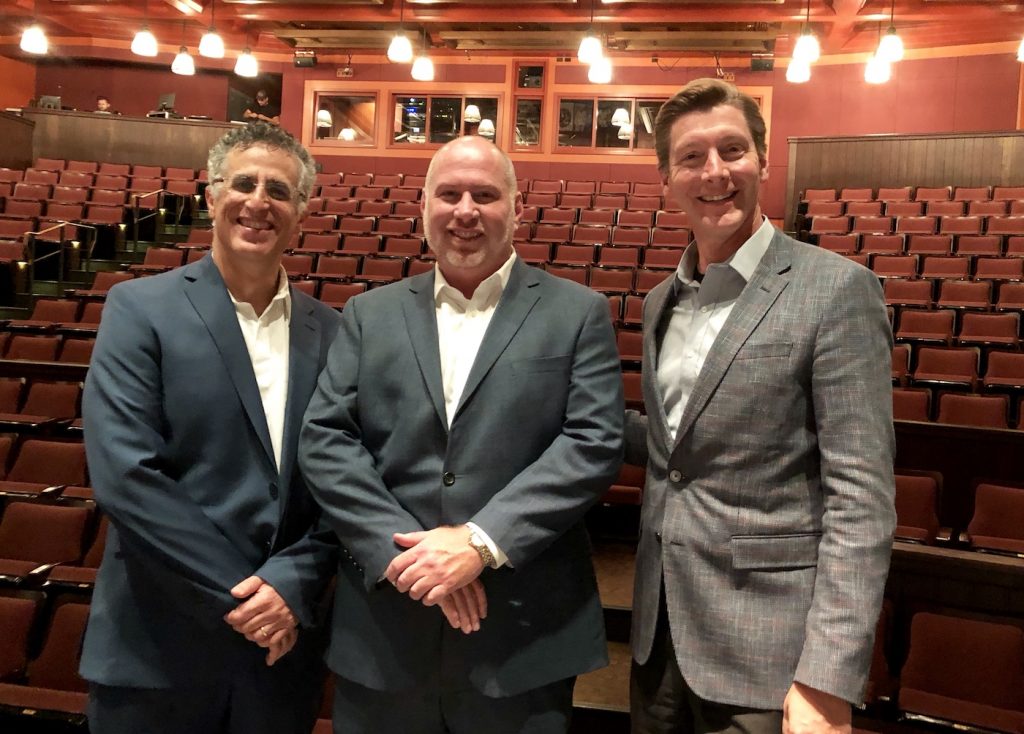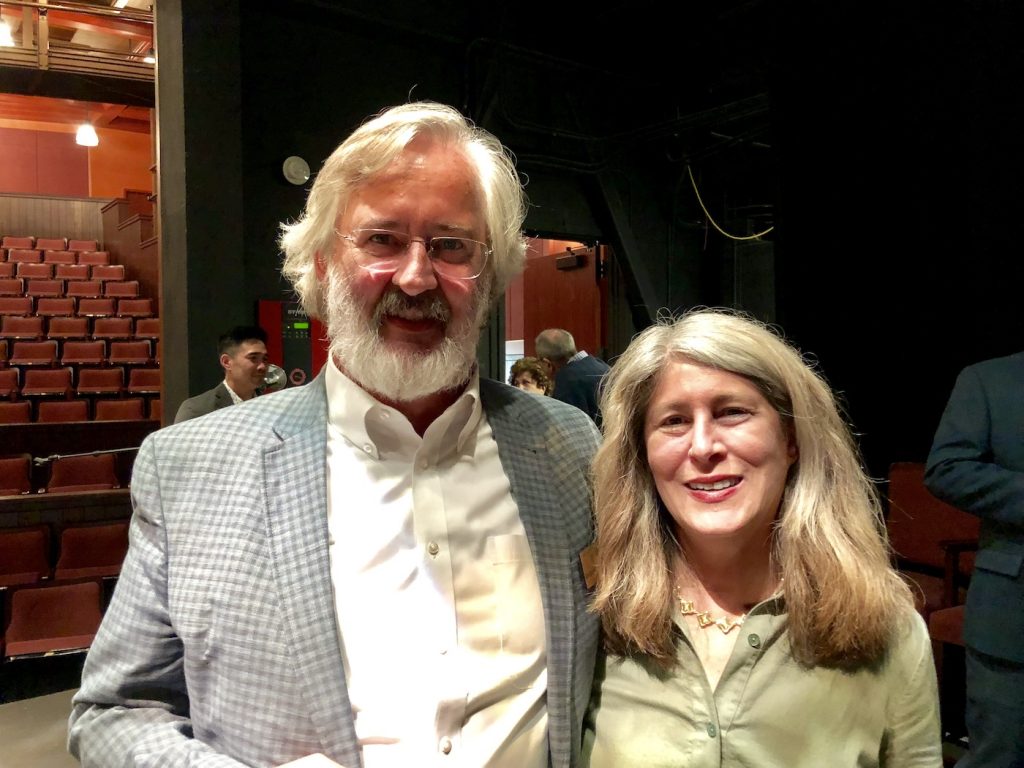 Raise the Bar
Following a brief revamp, the Montecito Inn space that was formerly home to Frankland's Crab & Co., is now a design-forward cocktail lounge, Chaplin's Martini Bar.
The new concept by chef-owners Phillip Frankland Lee and Margarita Kallas-Lee, offers a speakeasy reminiscent of those that were fashionable when the upscale getaway on Coast Village Road was originally built.
"We were consistently told by locals that they missed the previous bar that once occupied the space," says Phillip. "Therefore, I wanted to restore what many felt was absent, but with my spin. A place you'd want to get dressed up for, but where cocktails and conversation are ultimately your only focus."
In addition to the libations, which are priced between $12 and $15, a limited selection of snacks are available each evening, including jumbo shrimp, steak tartare, and local oysters.
Hostelry co-owner Danny Copus collaborated in the design of the bar, which has wood-trimmed booths in tufted jet-black leather, ebony oak planking, and brown maple edges, with the room anchored by a coffee-colored oak bar.
Club Hub
Montecito's Rotary Club has been showing its largesse.
In partnership with the City College Foundation, the club has handed out 10 $1,250 scholarships to high-performing City College students.
"For more than 25 years, the rotary club has provided scholarships for students in the vocational and career technical services at City College, with the total amount provided during this time exceeding $100,000," says club treasurer John Glanville.
"The new scholarships cover a range of vocational endeavors including a variety of medical studies, automotive and marine diving technologies, cosmetology, journalism, computer systems, and theater arts."
Ono? Oh, Yes
Montecito actor Jeff Bridges, 68, has been busy in bed with John Lennon's 85-year-old widow Yoko Ono and his wife of 40 years, Susan, didn't mind a bit.
The Oscar winner joined former Beatles drummer Ringo Starr, 78, and the Japanese singer recreating the bed-in inspired by Ono and Lennon's famed Vietnam War protests in 1969, to support New York City public schools.
The tony triumvirate were joined on the steps of City Hall in Manhattan by the Big Apple's mayor, Bill de Blasio.
The event was part of the 5th annual Come Together: NYC. The John Lennon Educational Tour Bus rolled out in 1998 with the intention of continuing Lennon's legacy of promoting unity through art, was also involved in the celebrations.
Lennon was famously murdered outside his home, The Dakota, near Central Park in 1980.
Mumm's the Word
A champagne bottle has been designed to enable wealthy tourists traveling to space to drink the bubbly in zero gravity.
Future space tourists will be able to enjoy their view of Earth from orbit with a high-tech bottle of Mumm champagne, says the company.
The unique bottle, a collaboration between the champagne house and designer Octave de Gaulle, a relative of the late French president, is being released this month under the name Mumm Grand Cordon Stellar.
It will be tested on a specially equipped Airbus A300 Zero-G plane – nicknamed the Vomit Comet – in Reims, the heart of France's Champagne country, which creates 20-second bursts of weightlessness.
It is aimed at the forthcoming wave of suborbital and orbital space tourism promoted by private operators such as Richard Branson's Virgin Galactic and Amazon founder Jeff Bezos's Blue Origin.
Sightings: Actor Billy Baldwin noshing at Lucky's…Rocker Kenny Loggins checking out SOhO…L.A. Lakers assistant coach Bill Bertka at the Mesa Cafe
Pip! Pip!
You might also be interested in...