Ponds are Family's Koi to Success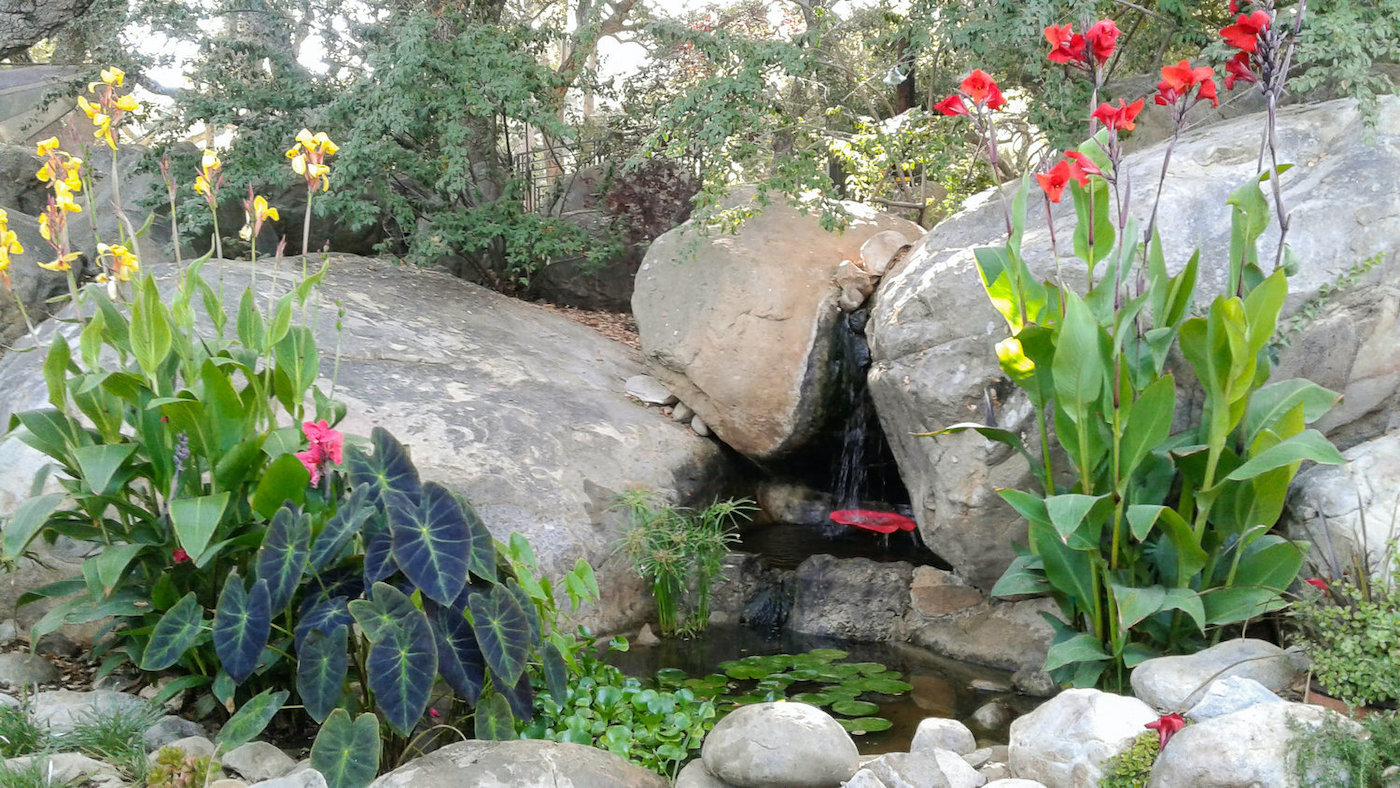 Originating in Japan, the Koi fish symbolizes fervid actions and attitudes of grace and obstinance, ambition, courage, perseverance, rewards such as prosperity, wealth, and happiness. In the Chinese legend, the Koi's trip upstream, through cascades of water and to the top of a mountain to the Dragon's Gate, and if the Koi makes the final jump, the multi-colored carp transposes into a dragon, a culture favorite.
In 2016, after working for Santa Barbara Ponds for 14 years, Francisco Gama, husband of Delia Gama and father of four children, utilized the decade and a half of knowledge which he acquired from his former employer and made the final leap to start a Santa Barbara-based family business called Montecito Koi Ponds.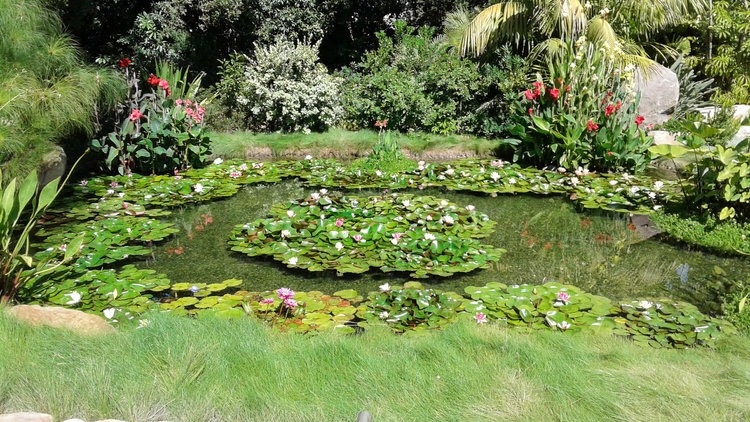 Francisco's son, Eddie Gama, his dad, and their four employees – three full-time and one-part-time – are a full-service company that maintains, services, repairs, and restores water gardens, real and artificial ponds, Koi ponds, pools, water fountains, or any water feature old or new, custom or not.
Also, father and son also specialize in water garden restoration, repairing or replacing of existing components such as water-pump filters, underwater lighting, and plumbing. Montecito Koi Ponds will adorn the area around your spa, swimming pool, convert your yard into a personalized aqueous haven of water gardens with lilies and other exotic foliage, with the perpetual maintenance and regular upkeep.
The company vacuums the Koi pond's fish waste, cleans the skimmers, baskets, cleans and changes filters. They also check fish for parasites, test the water for phosphate, ammonia, pH, nitrate, keeping the condition of the water vigorous. The nearly three-year-old business also fertilizes the waters and re-pots the plants, and gives the pot and the plant fresh soil, if needed.
Like most small but thriving businesses, Montecito Koi Ponds works mainly local around Montecito, Santa Barbara, and the Santa Ynez Valley region. However, Eddie says with the utilization of local sub-contractors, the proper craftsmen with all the necessary tools to make sure the job gets done, doing a job out-of-town is not unrealistic.
But when Santa Barbarans use such words as "stellar" and "courteous," and phrases like "best in the business," Francisco and Eddie won't have to travel far to continue the early prosperity and habitual happiness, two more attributes of the Koi. Customers write reviews on the business website including, "Francisco and his company offer a high-quality and reliable service for me every week of the year. He mentioned how my koi pond would look with water lilies and papyrus… and once they bloomed, really complimented my koi pond."
Ever since the Koi fish inundated the world in the 20th century, the multi-colored carp and its ubiquitous beauty swim in man-made ponds at affluent businesses and homes all around the world (they're even drawn and painted on large pieces of paper and canvas, and tattooed on people's skin). And pond, pool, and water gardens restoration professionals such as Francisco and Eddie make sure the sacred and symbolic ponds work right, have up-to-date and working equipment that filter out the bad, and protect and provide the Koi fish and all your aquatic appurtenances with everything the creatures they call the "living jewel" stand for.
Montecito Koi Ponds works throughout Santa Barbara and the Santa Ynez Valley. For estimates, call Francisco Gama at (805) 668-1478.
You might also be interested in...