Peanut Butter Sorghum Balls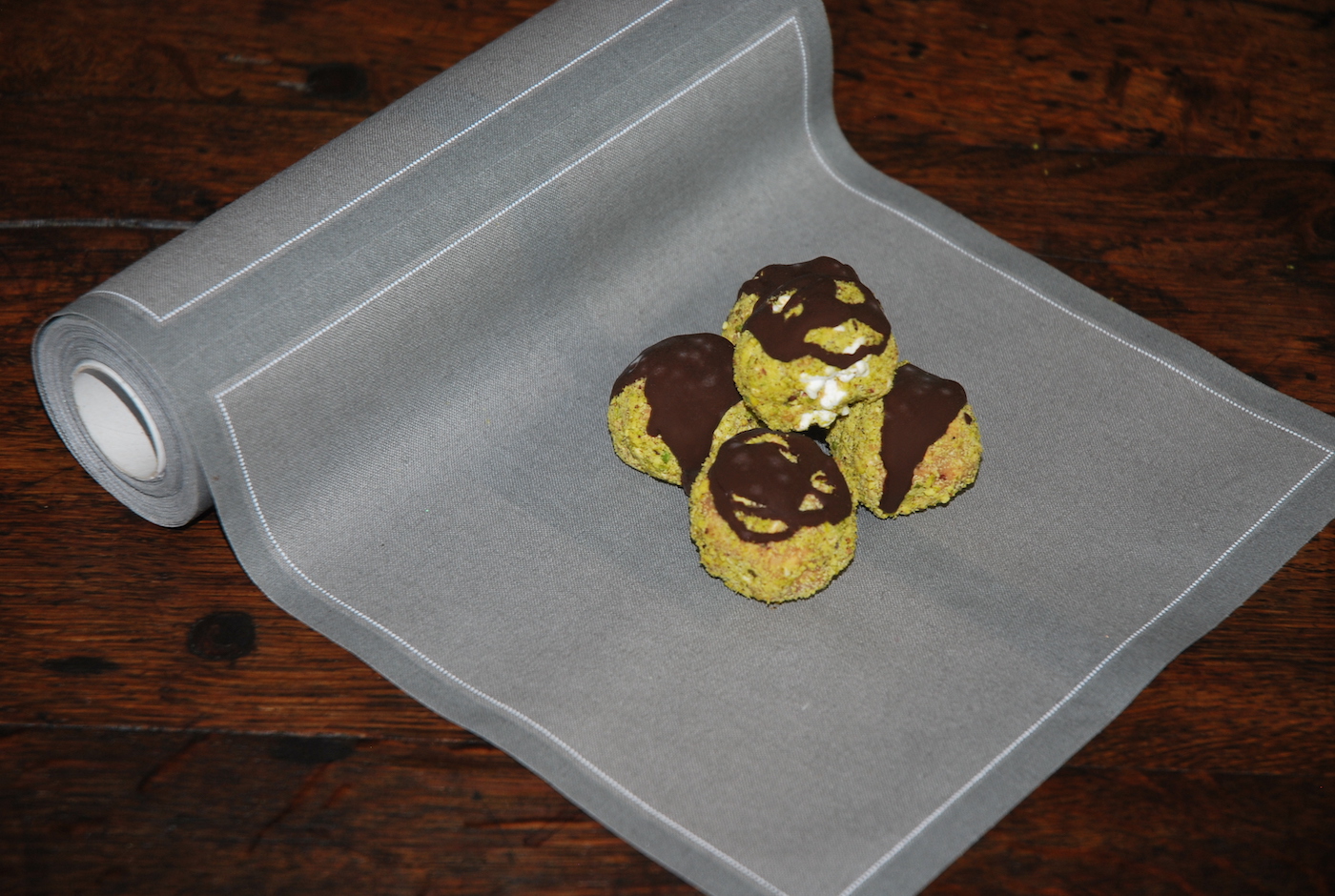 Growing up with two British parents, we never missed afternoon tea. It was an insisted-upon daily ritual to stave off hunger between meals. Or, maybe it was their way to give us a "jolt" of sugar and caffeine to energize us do our homework and afternoon chores. My mom was a bit of a renegade, because instead of the usual scones and crust-less cucumber sandwiches, she would also make protein-packed biscuits and squares using natural sugars.
To this day, I still need my afternoon pick-me-up, and whenever possible I try to use high-quality natural sugars. This recipe is my current favorite, ever since I discovered the grain sorghum. And if you've never heard of sorghum, it might just be about to become your new favorite grain. It's easy to pop, using a stick-free pan, and popped sorghum is smaller and crunchier than popcorn, making it perfect for energy balls.
I love the handcrafted bourbon maple syrup from Viva Oliva for this recipe. Because it's so much richer and fuller-flavored than most maple syrups I've tasted, I don't know how a substitution would work.
The chocolate topping is just a drizzle, which means the quality of chocolate is that much more important. Pierre Lafond has an excellent selection of premium chocolates, so treat yourself to something special. Keep the balls in the fridge or freezer.
(Prep 20 minutes, 20 balls)
1 cup peanut butter, natural, unsweetened, unsalted
1 tbl local raw unfiltered honey
2 tbl rich bourbon maple syrup
1 1/4 cup popped sorghum
1 scoop whey vanilla protein powder
1/2 tsp Malden salt
1/4 cup Santa Barbara roasted pistachios, ground
1/3 cup dark chocolate & 2 tsp coconut oil, gently melted

1. Mix peanut butter, honey, and maple syrup together in a bowl
2. Stir in sorghum, protein, and salt
3. Form 20 to 22 balls
4. Roll balls in ground pistachios and place on wax paper
5. Drizzle chocolate over balls 
6. Place in fridge or freezer
This week's vendors are: Pierre Lafond – chocolate; Montecito Natural Foods – vanilla protein powder, coconut oil; Montecito Village Market – sorghum, pistachios, peanut butter, salt; Viva Oliva – bourbon maple syrup; Friday Farmers Market – honey "Orange Blossom".
If you have something you'd like me to try, please send an email: janewalkerwood@gmail.com
You might also be interested in...