Ferragosto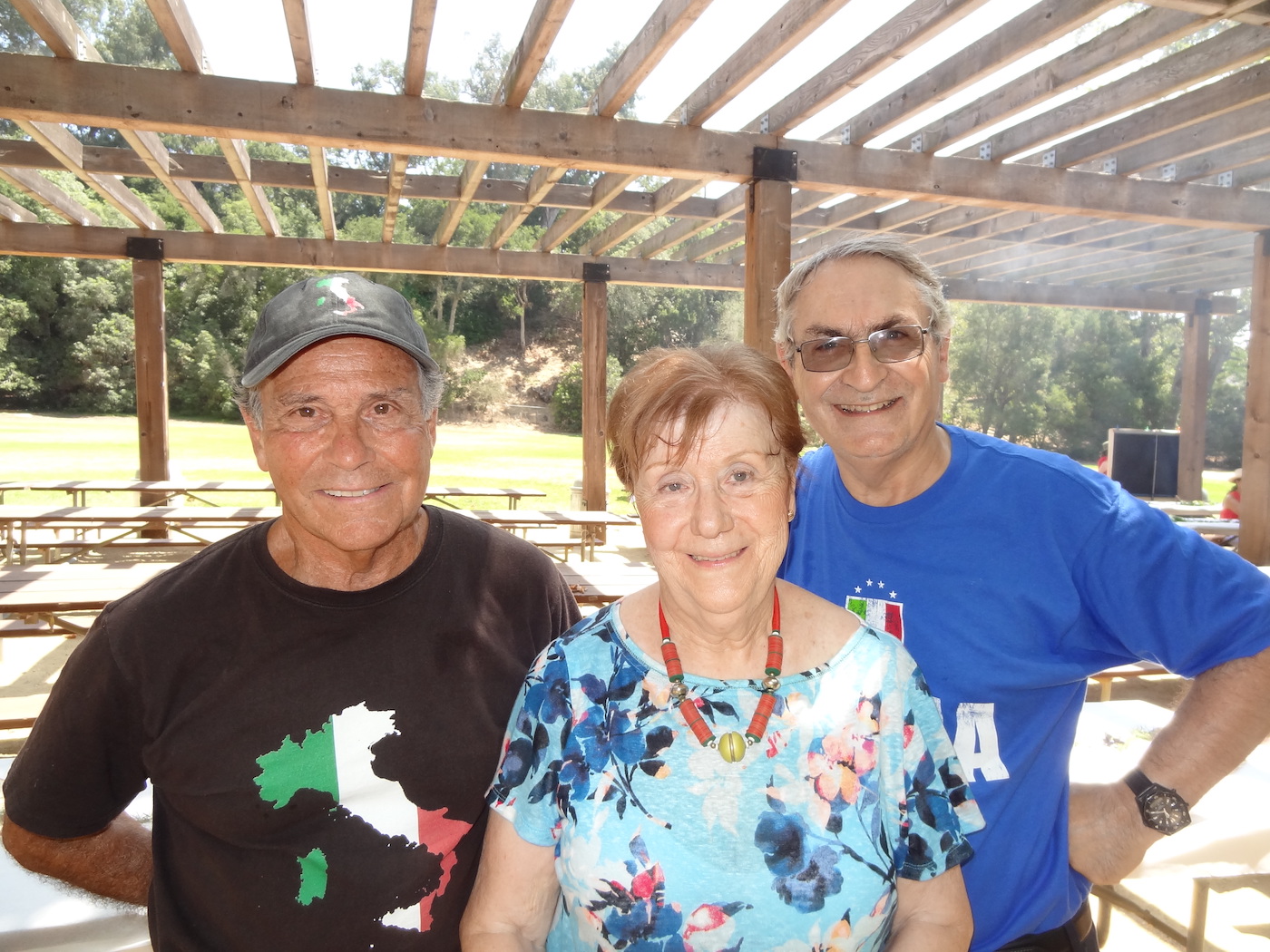 Because I lived in Napoli, Italia, for three years and my son was born there, I have a soft spot for all things Italian. Of course, Don and I said, "yes," when invited by our Italian friends Dr. Jim Barbabella and Frank and Jean Umanzio to a Ferragosto picnic in lower Manning Park. The group giving the celebration was the Circolo Italiano social club. They are under the umbrella of the Italian Cultural Heritage Foundation (ICHF) of Santa Barbara.
"The purpose of ICHF is to foster greater understanding of the culture, history, language, and arts of Italy, past and present, by providing funds for scholarships, awards, education, worthy institutions, and by sponsoring cultural programs and events."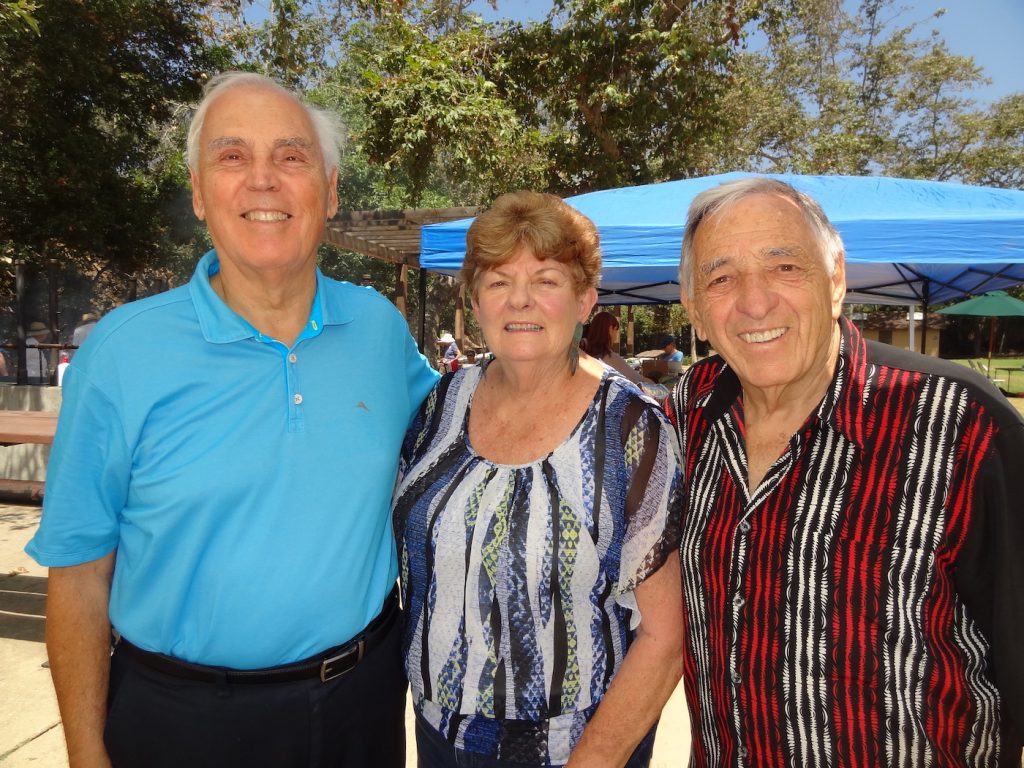 The ICHF chosen logo is the world-renowned drawing created by Leonardo da Vinci around 1487. We've all seen it, depicting a male figure in two superimposed positions with both arms extended and one with legs apart. It's sometimes called the "Proportion of Man". The image exemplifies the blend of art and science during the Renaissance. Leonardo was possibly the most diversely talented person ever: a painter, sculptor, architect, musician, scientist, mathematician, engineer, inventor, anatomist, geologist, cartographer, botanist, and writer.
Frank Umanzio was one of six who founded Circolo Italiano social club in 2000. They now have about 400 on their email list. The club provides opportunities to learn and experience Italian culture through events and presentations whether you are Italian or not. The current president is Dr. Bill Vollero.
Ferragosto is based on an ancient Italian holiday. That's why everyone in Italy rushes out of town in August. It's actually a perfect time to visit Rome when there are no crowds. Instead, we went to Manning Park to celebrate with antipasti of caponata, caprese salad, and meatballs in tomato sauce. That was just the first course. Then came barbecued chicken marinated with rosemary garlic, lemon and olive oil, and grilled Italian sausage. Yum is right! There was plenty of vino tinto (red wine) to accompany the dishes. Did I mention dessert? Chocolate cake, white cake, and cheesecake. We waddled home for a nap.
You might also be interested in...