Golden Holden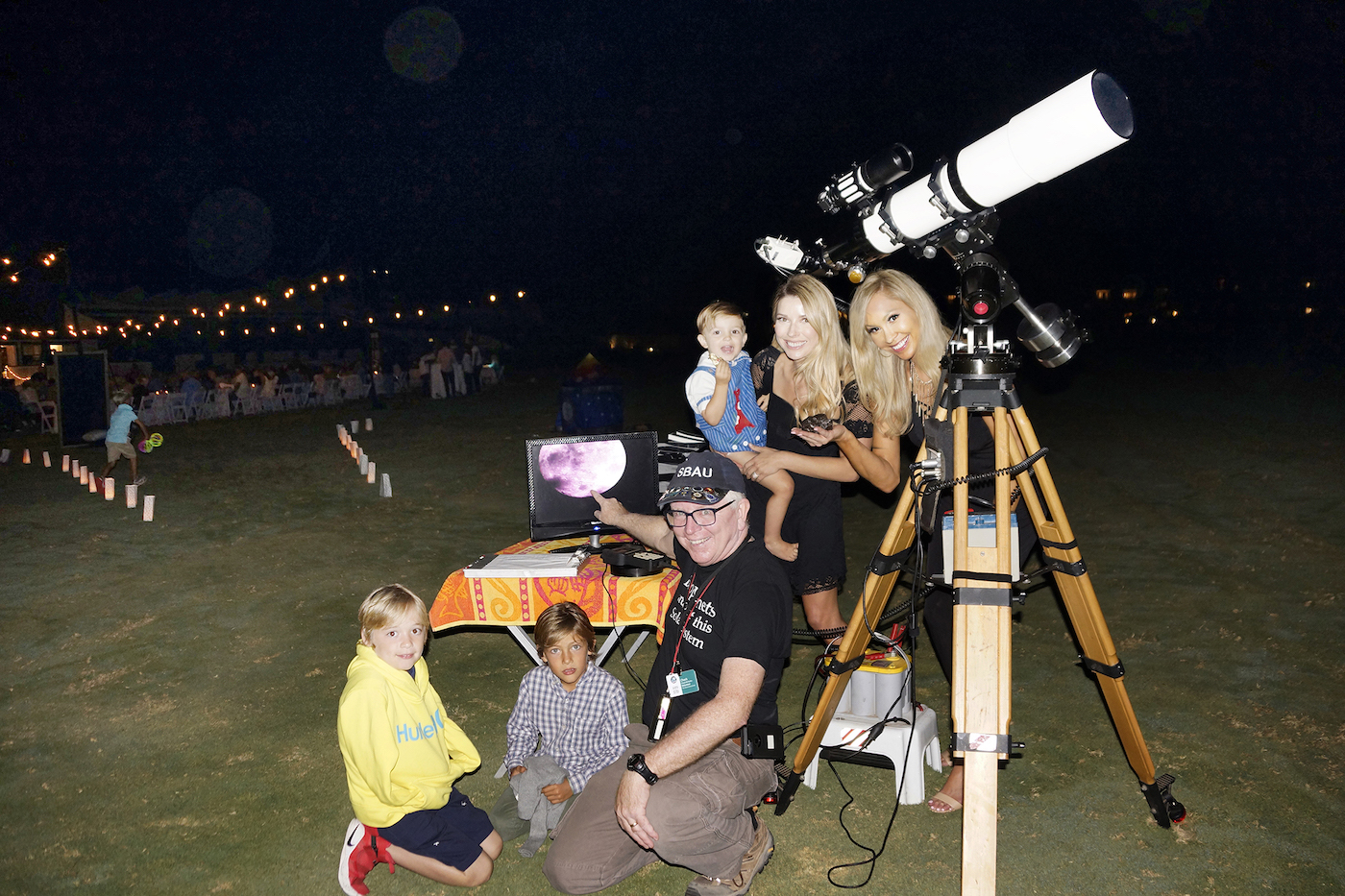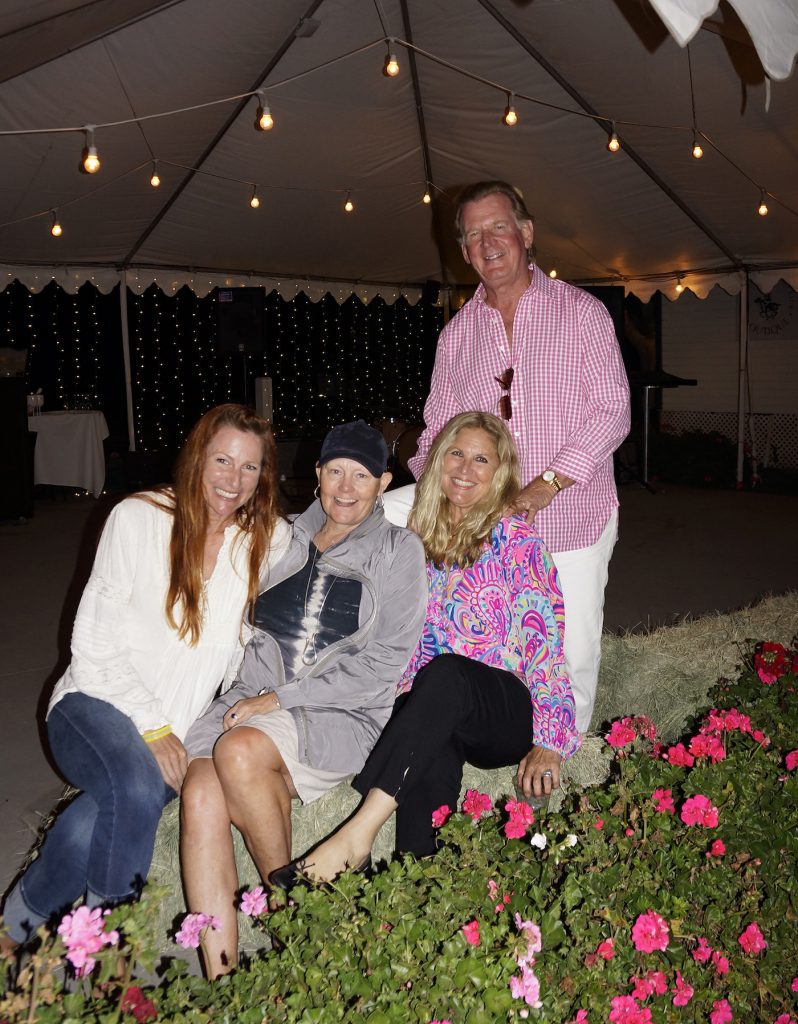 Santa Barbara Polo Club's hallowed Holden Field was turned into an outdoor planetarium when it threw an Under the Stars bash for 200 guests with organizers from the local 63-year-old astronomical unit, part of the Natural History Museum, which does 200 events annually showing off the stars above, just two days before a full moon.
"People are always fascinated by the heavens, and we couldn't have a more perfect night to check out the skies," explained Chuck McPartlin, who joined team members Ed and Carolyn Edwards, and Martin and Janet Meza, showing inquisitive equestrians the galaxy through mega telescopic lenses.
Among the heavenly host stargazing were Chuck and Margarita Lande, Dan and Linda Walker, Charles Ward, Tara Gray, David Sigman, Nigel Gallimore, Brian Fagan, Dana Hansen, Carol Marsch, Ben Soleimani, Kelly LeBrock, Paige Beard, Andrew Bossom, Jennifer Zacharias, Rhys Williams, Phil Heatley, and Sandy Robertson.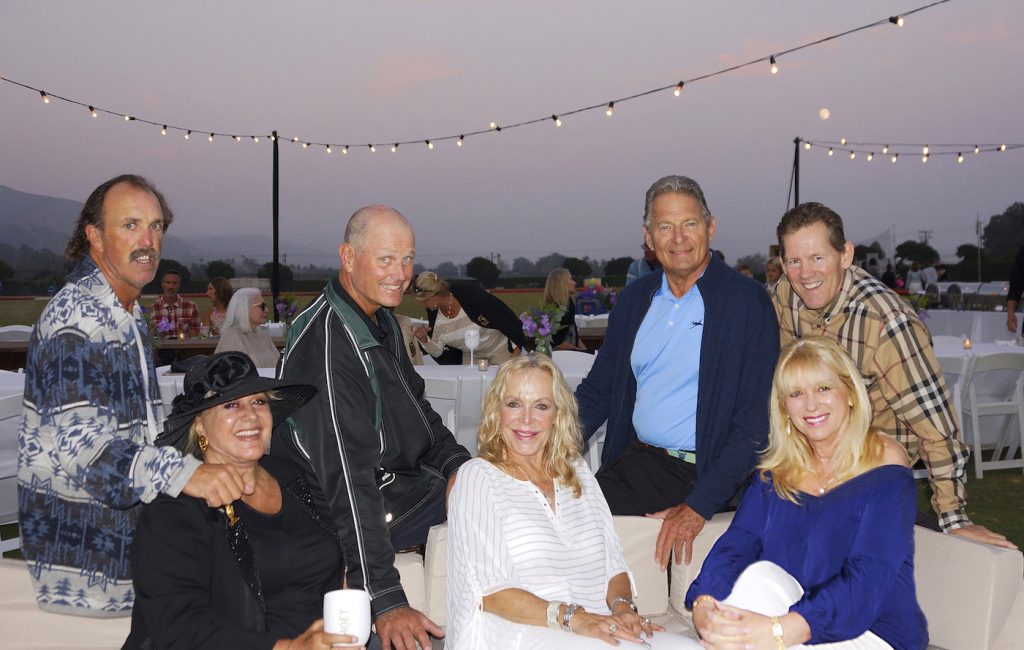 Dough-prah
TV talk-show titan Oprah Winfrey, who teamed up with food giant Kraft Heinz on a range of healthy comfort foods O, That's Good, is now debuting a new variety of pizza.
One of the products, a cauliflower crusted pizza, is already hitting stores.
"Pizza is a favorite, fun and easy food to share with family and friends," says Oprah, 63, whose products come in four varieties – uncured pepperoni, five cheese, fire roasted vegetable, and supreme.
Montecito's most famous resident, currently vacationing in Croatia with CBS Morning Show anchor Gayle King, starts appearing in an ad campaign for the brand launching October 2.
The Hills Have Legs
Santa Barbara reality TV stars Spencer Pratt and Heidi Montag are heading back to the small screen in a reboot of the MTV hit series The Hills, which ran from 2006 to 2010.
The updated show The Hills: New Beginnings will reunite the original cast from the original docu-series and now include their children and friends, and follow their personal and professional lives.
It is expected to premiere next year.
Hot Wheels
Royal fans, who were suitably impressed when Prince Harry and his bride, Meghan Markle, drove a unique electric edition of a classic Jaguar E-Type from Windsor Castle to their reception at nearby Frogmore House, can rejoice.
The British car company is putting the eco-friendly version, known as the E-Type Zero, into production, but at approximately $450,000 it isn't cheap.
First deliveries will take place in 2020 and will be built according to demand.
The first E-Type came off the production line in 1961 and was described by Italian car tycoon Enzo Ferrari as "the most beautiful car ever made."
"Champagne Wishes…"
It is hard to believe I first met Robin Leach 40 years ago when I moved from London to New York to become gossip columnist on Rupert Murdoch's Star magazine, where Robin, who just died in Las Vegas aged 76, was show business editor.
Like me, Robin worked at the Daily Mail, one of the world's largest newspapers.
He broke into TV in 1980 working for CNN and Entertainment Tonight, debuting his syndicated show Lifestyles of the Rich and Famous – which ran from 1984 to 1995 – with legendary producer Al Masini, which opened the doors for myriad celebrity-centric shows.
I last saw Robin, very much larger than life, with Brigitte Nielsen and George Hamilton at old friend Ivana Trump's wedding to Italian toyboy Ricardo Rubicondi, 23 years her junior, 10 years ago at a $3-million ceremony for 400 guests, hosted by her ex-husband Donald Trump, at Mar-a-Lago, the former 126-room, 20-acre Palm Beach, Florida, estate of cereal heiress Marjorie Merriweather Post.
As Robin would famously say in his trademark cockney accent: "Champagne wishes and caviar dreams."
He lived them both.
You might also be interested in...