A Beautiful Piece of History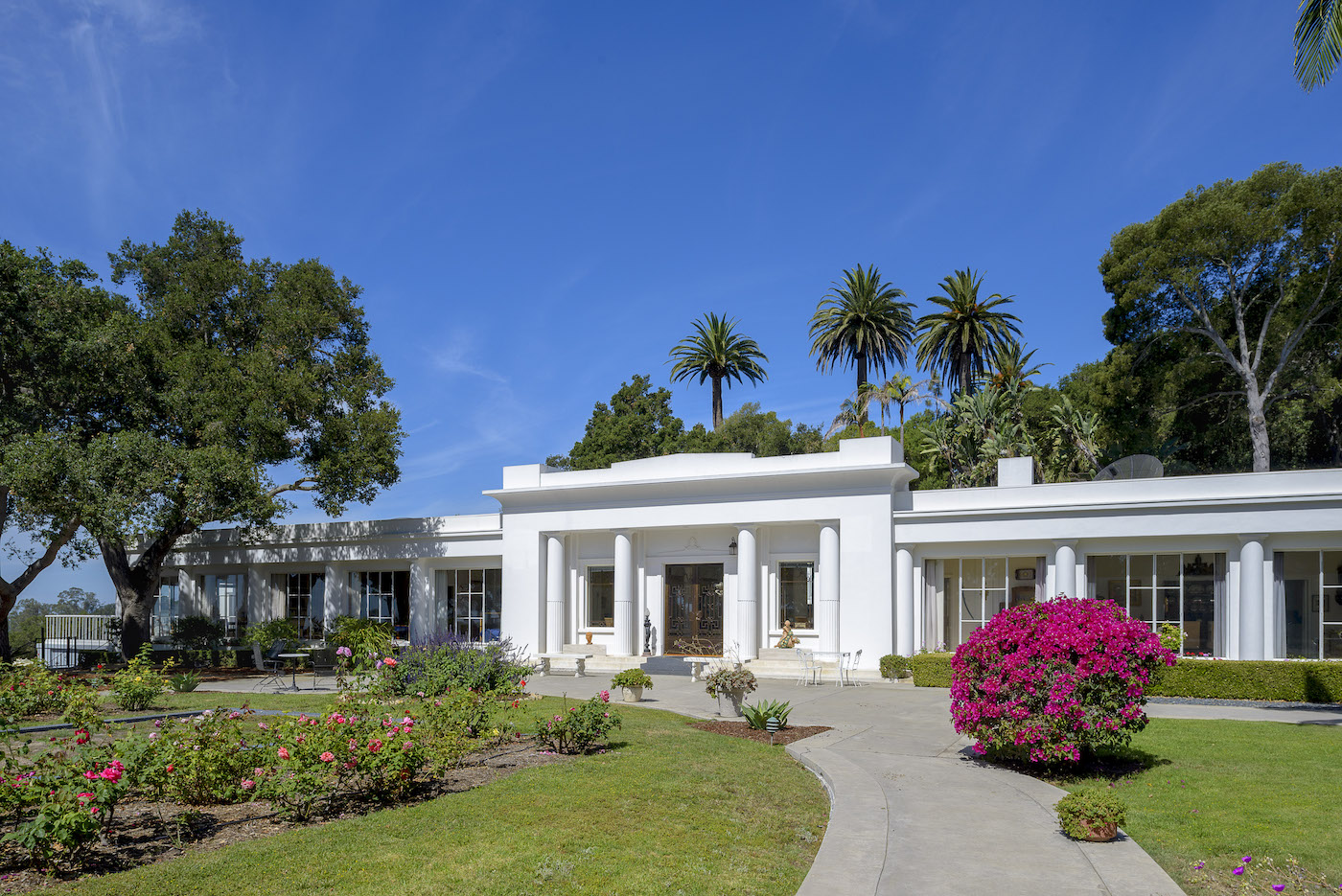 There is nothing quite like this 6,350-sq-ft former "pool pavilion," designed by Francis Underhill, on the market here or anywhere else in the Santa Barbara area, at least nothing I'm aware of and… and I can say this because I am not in the real estate business and have no stake or interest in this property… it could not be reproduced anywhere near the asking price of $5,495,000. It's been on the market for only a month and may already have an outstanding offer, but if it doesn't and you can afford a $5+ million home, it is most certainly worth looking at.
This former pool pavilion was just a small part of the once-fabulous Knapp Estate, but the state of preservation of this 100-year-old structure is remarkable.
The "pavilion" was built – along with the main house and the rest of the buildings and landscaped grounds – in 1918, all part of the giant Francis Underhill-designed Knapp Estate, whose main residence still exists nearby. The property was split into multiple lots in 1947 and the pavilion converted to a residence in 1950; by 1961, it sported a Mansard-style roof and its prominent front columns hidden behind shutters and wrought iron. In other words, the building was "modernized."
The current owner's father-in-law bought the house in 1986 and added a new exterior pool and decking in 1988. In 1992, he began restoring the rest of the exterior to its original plan, removing the Mansard roof that had been added and exposing the pillars and poured concrete walls that originally dominated the look.
Currently, there is a new electrical system, new HVAC, lighting, and a sound system. Additions include an artist studio adjacent to a back patio (the current owner's mother sculpted here). The two-story separate guesthouse near the front gate has a kitchen, living room, bathroom, and fireplace on the first level; bedroom upstairs and a small terrace. Surrounding foliage features oak, monkey pod, palm and cypress trees.
The rest of the story will be told by the accompanying photos taken by master photographer David Palermo.
You might also be interested in...