Recently Reduced and under $3 million
The Montecito Real Estate market has done well during the past six months, considering what it, and the residents of Montecito went through, what with the fires and the debris flow and the resulting damage and insurance questions, not to mention the countless personal tragedies that occurred during those few hours on January 9.
While sales are down from last year in general, some months may have slightly more volume but less total dollars in sales, which seems to be a trend, more smaller and less expensive homes selling overall.
July 2017 reported 16 Montecito sales in the MLS with half of them being more than $3,000,000, touting three sales in the $5 millions and two more than $7,000,000. This year, July 2018, we saw only 14 sales in Montecito, and less than half were more than $3,000,000 with a top sale of $5,900,000, and a total of about $25,000,000+/- less in sales this July over last.
One statistic that is way up this year is that Montecito has seen many recent sales above $9 million up to $35M since January, and a few properties over $10 million are in escrow right now that will help the overall numbers.
However, all positivity aside, the overall market has slowed down, and we are seeing this in some indicators, leaving many what I'd consider well-priced properties available.
When a property has been on the market for a while – as has much of the current inventory in Montecito – there are a few things one can do to create new attention. The one that can create the most attention is, of course, to reduce the price. As an example, buyers have been known to dislike the architectural style of a home at say, $4.2 million, but love it at $3.6.
So, while sales statistics may vary in the higher and mid Montecito price ranges month to month, one micro market that represents a significant percentage of home sales each year in Montecito is the $2- to $3-million price range. Here, one steps up from a Montecito cottage or beach area condo, to an ocean-view smaller home or a mini-estate fixer or a remodeled home with many alluring features.
In the $2 millions, one can find a "done" beach area condo with ocean views, or a home with 2,000 to 4,000 square feet of living space, perhaps a pool, parking for guests, a second structure, a view, a tasteful remodel, an ocean-area cottage, or view home in the foothills.
Here are a few homes that I thought were good opportunities even before their recent price reductions. Compare to other listings and recent sales to see the value.
740 Skyview Drive: $2,250,000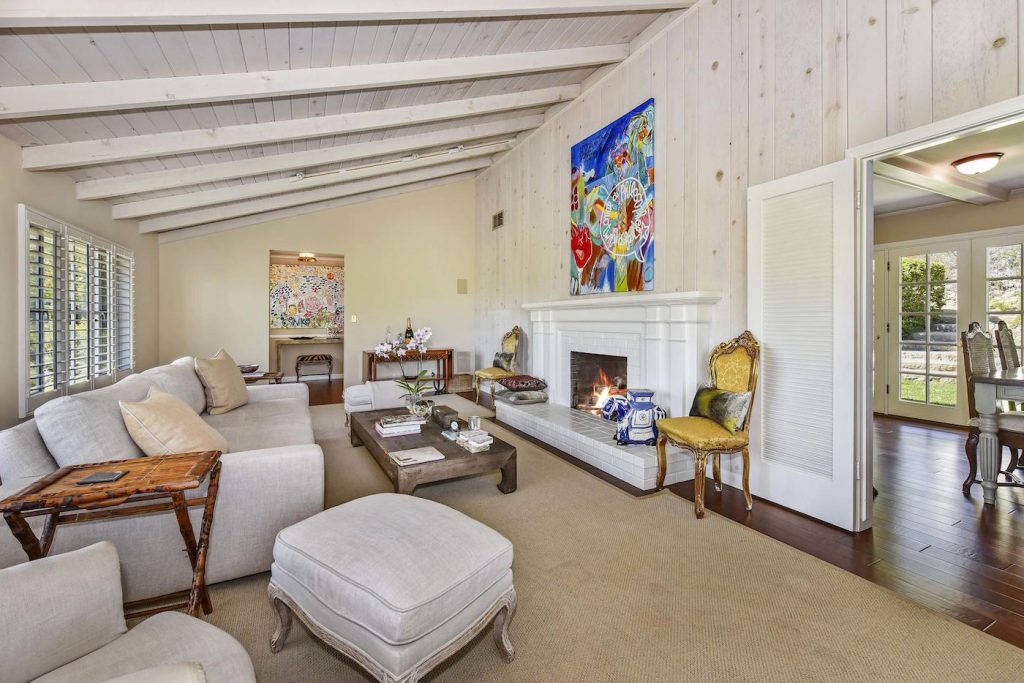 This remodeled, 3-bedroom, 2.5-bath ranch style home is available for the first time in more than 30 years. Located up a private driveway in the Cold Spring School District, the home is set among gardens, offering a pool and patio area, inviting one to enjoy the verdant surroundings. Stone pathways lead through lavender gardens to a wisteria-covered arbor.
The property is located on a private lane and enjoys a quiet setting with small ocean views. The home offers a multi-room audio system, security system, air conditioning, water softener, and is fully fenced. There is an attached 2-car garage with additional room for storage.
657 Romero Canyon Road: $2,295,000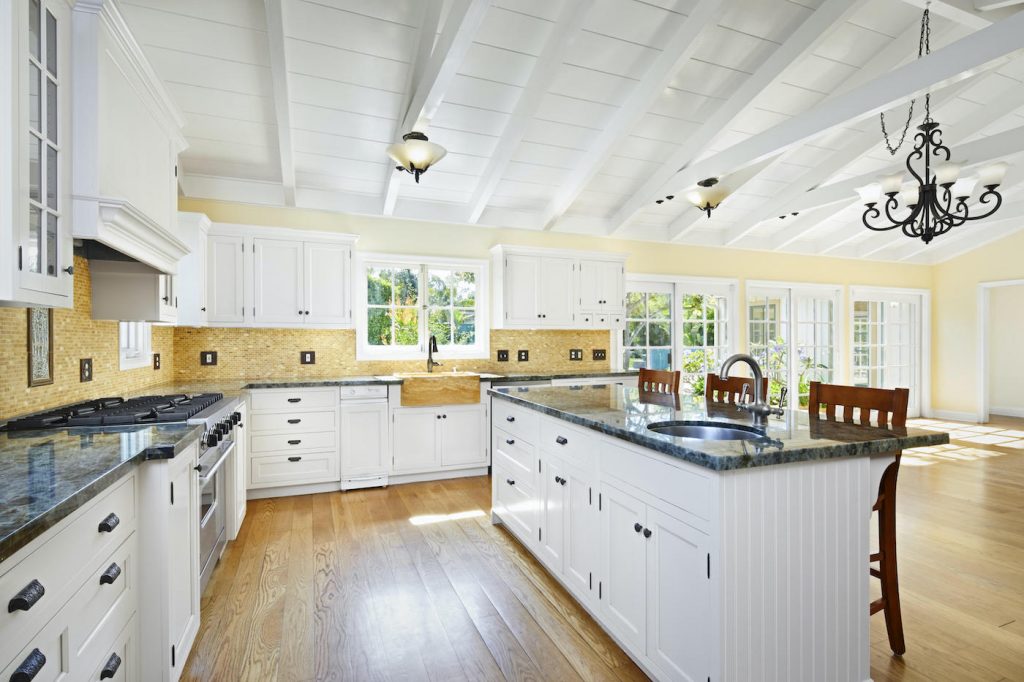 Mountain views in a park-like setting with many sliding glass doors that lead to the back yard, swimming pool, and spa. A gated entry opens to a grassy setting with oak trees and guest parking.
The home has an open mid-century-style floor plan. The master bedroom suite has a fireplace, two sliding glass doors with easy access to the pool, along with a master bathroom and walk-in closet.
There is a formal dining room, which also works as a fourth bedroom, and the home is located within the Montecito Union School District.
2979 Eucalyptus Hill Road: $2,295,000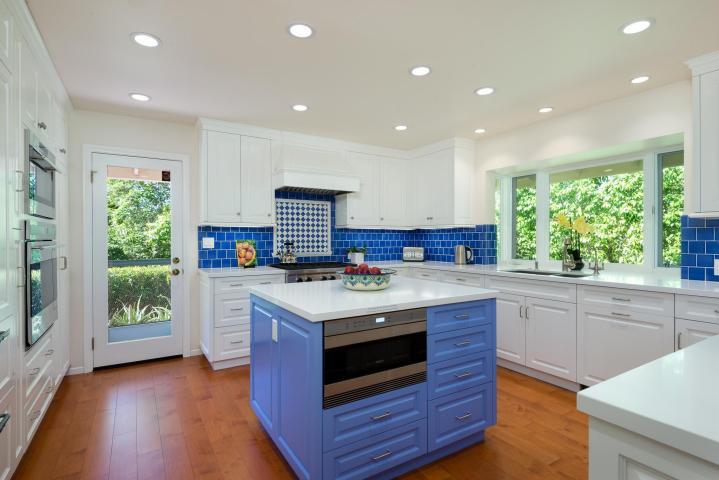 A private driveway leads to this 4200+/- square-foot, single-level home on nearly an acre, offering privacy throughout. This home offers 4 bedrooms, 3.5 bathrooms, a formal living room, 2 family rooms, a formal dining room, and a remodeled cook's kitchen complete with Wolf appliances.
Additionally, the home features multi-zone air conditioning, a walk-in safe in the master suite, in-home sound system, and a back-up power generator.
The front and back yards offer privacy, a newly redone entertainment deck, numerous fruit trees, rose garden, drought-tolerant plants, and mature landscaping.
2239 Featherhill Road: $2,995,000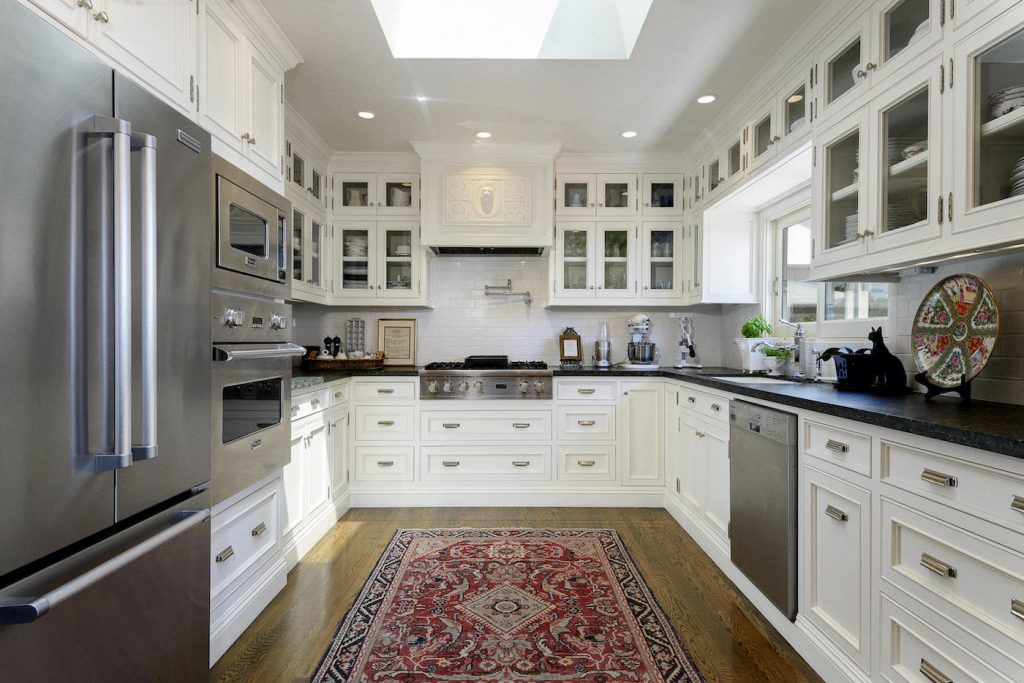 This single-story Montecito home is located down a quiet, rural street and sits on just under an acre of landscaped grounds.
This is a home for indoor and outdoor entertainment, featuring a remodeled kitchen, living room with fireplace, formal dining room, and family room with fireplace and adjacent bar/wine room.
Outside, gravel walking paths lead through a variety of mature fruit trees and gardens. There is an extensive entertainment deck with outdoor barbecue, spa, and sauna, and a bocce ball court, all located within the Montecito Union School District.
•••
You can contact me regarding your real estate needs, or to schedule a showing with the listing agent of any property mentioned here: Mark@Villagesite.com or call/text (805) 698-2174. Or, please visit my website, www.MontecitoBestBuys.com, from which this article is based.
You might also be interested in...