Fiesta Finale 2018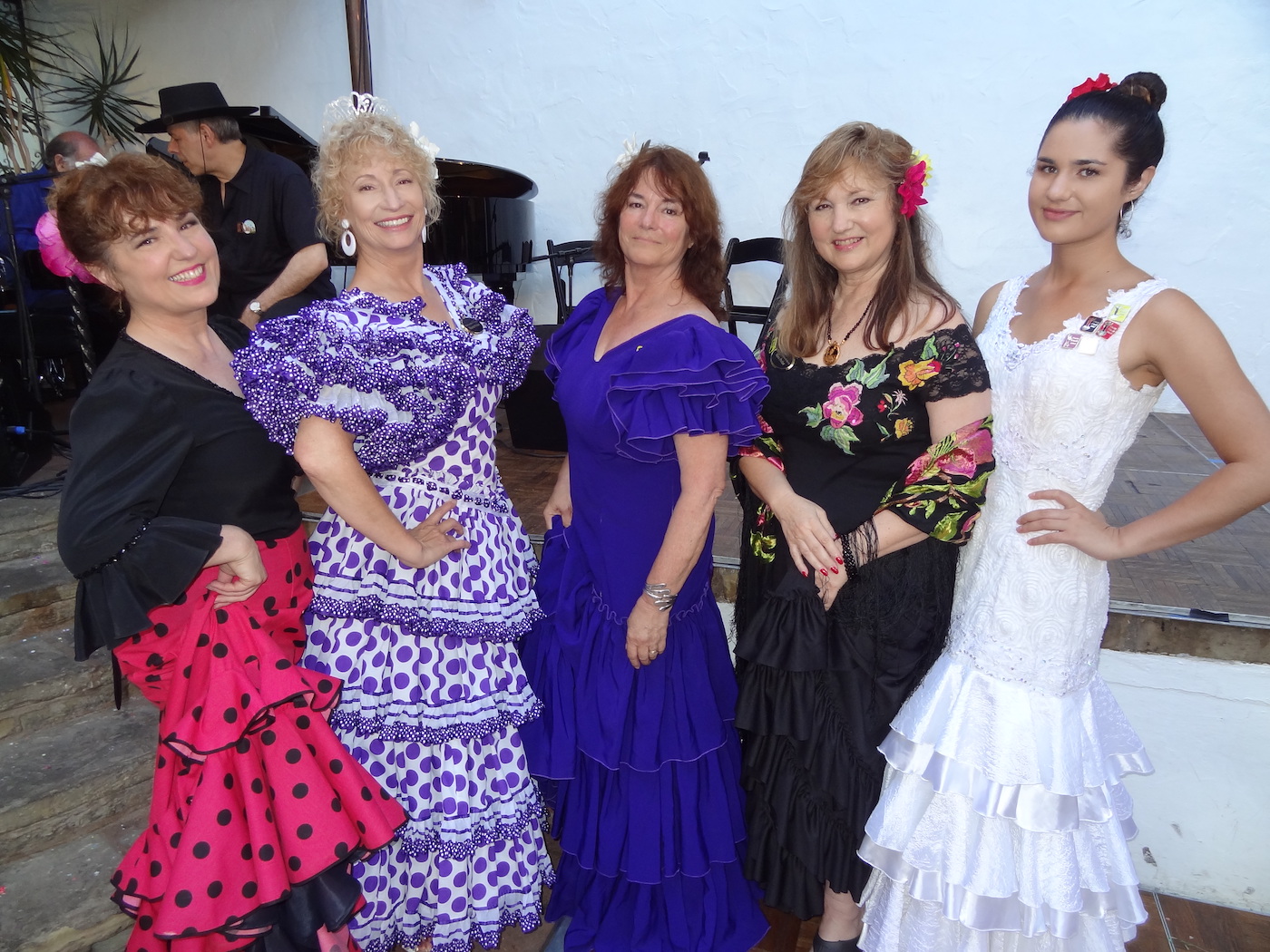 One last "Viva" and one last cascaron happened on August 12 at the end of Fiesta. It's the Fiesta Finale given by the Profant Foundation at the El Paseo Restaurant – the perfect venue. This was the center of the celebration at one time. Rita Hayworth danced here in her father's troupe. This is where John Profont met Lyn and asked her to dance during Fiesta. They married and had four daughters: Mignonne, Musette, Michele, and Marie.
John's family was always involved in the community from launching CAMA to the Music Academy of the West and Old Spanish Days. His doctor's father was known to sing to his patients on house calls. Did they get better because he was a doctor or a singer?
John was generous and interested in the arts. It was only natural that in his honor his daughters founded the Profant Foundation, which is 19 years old. Since then, the foundation has given hundreds of scholarships to developing artists of all ages from 9 to 75. These are funded solely through contributions, grants, bequests, and their annual gala.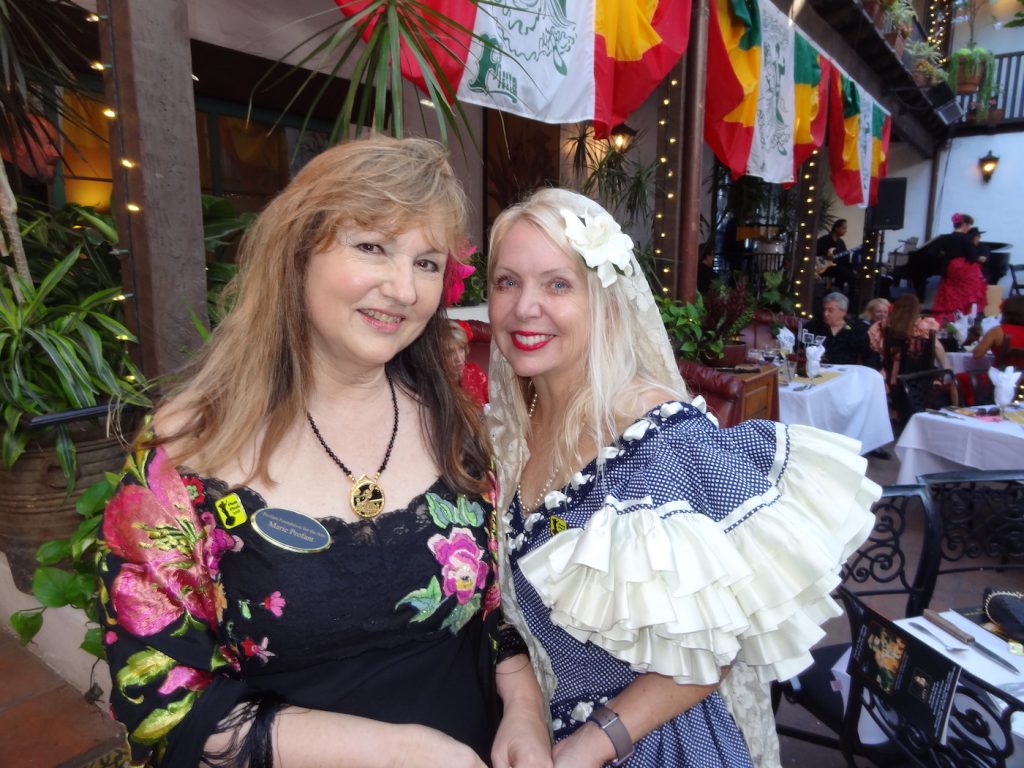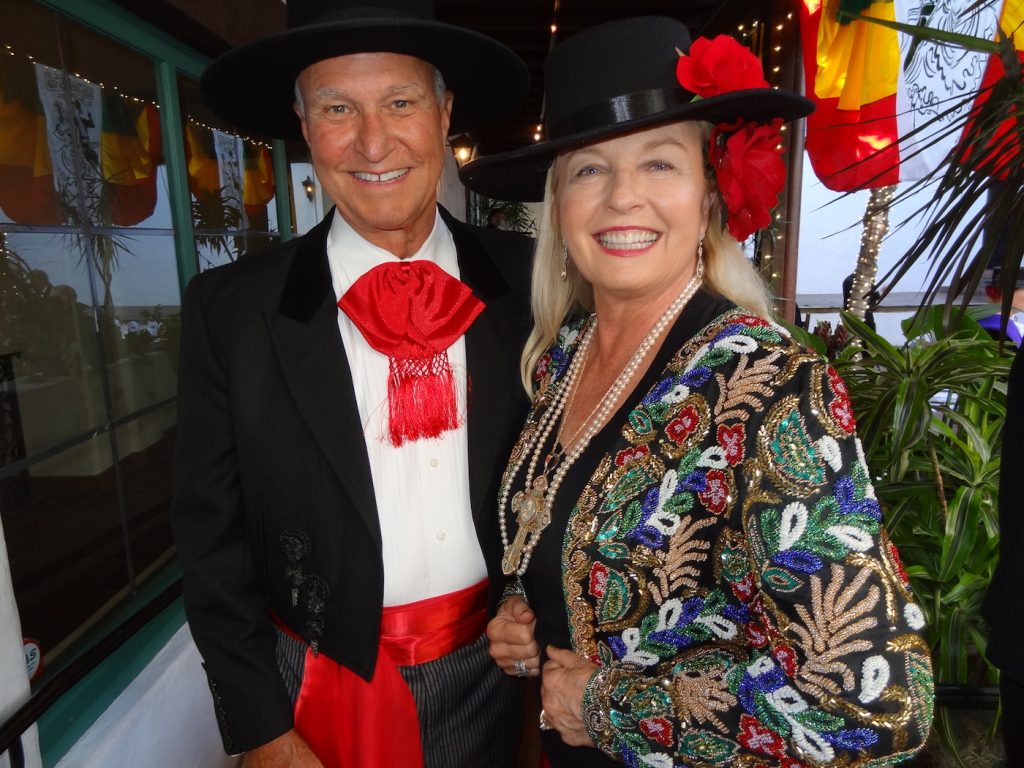 Besides tapas, wine, and dinner, you see a real floor show. The Martinez Brothers serenaded for dinner and dancing. Former scholarship winners the SB Piano Boys, Rhyan and Zeyn Shweyk, began the show. There was Kristen and Serge Chmelnitzki, who own the Arthur Murray dance studio. Gil Rosas gave us melodies of Fiesta. He's been entertaining for 65 years. Ricardo Chavez and Company did flamenco with Lakshmi Basile, Kambiz Pakan on guitar, and cantaor Eddy Luevanos. Heidi Gielisch and Peter Jensen–Sabol did the Cha-Cha. Leila Drake and James Folsom with composer Chris Fossek performed.
One of the fun things is a tableau vivant – this year, a replica of a 1947 poster for the movie Fiesta starring Ricardo Montalban, Esther Williams, and Cyd Charisse. Kristen and Serge Chmelnitski were featured as the dancers with David Bolton, Richard and Amanda Payatt, Heidi Gielisch, Peter Jensen-Sabol, Erin Graffy de Garcia, and Dr. James de Garcia as co-stars. In the Foundation archives is a letter of support from Mr. Montalban.
Your trusty reporter turned into a costume judge. Perhaps because after living in Spain for seven years with many costumes for the ferias, I began my modeling and fashion career just up the stairs of El Paseo. LaBelle Modeling Agency used to have a fashion show every Saturday on a long runway in the restaurant, before the fountain was put in the center of the courtyard.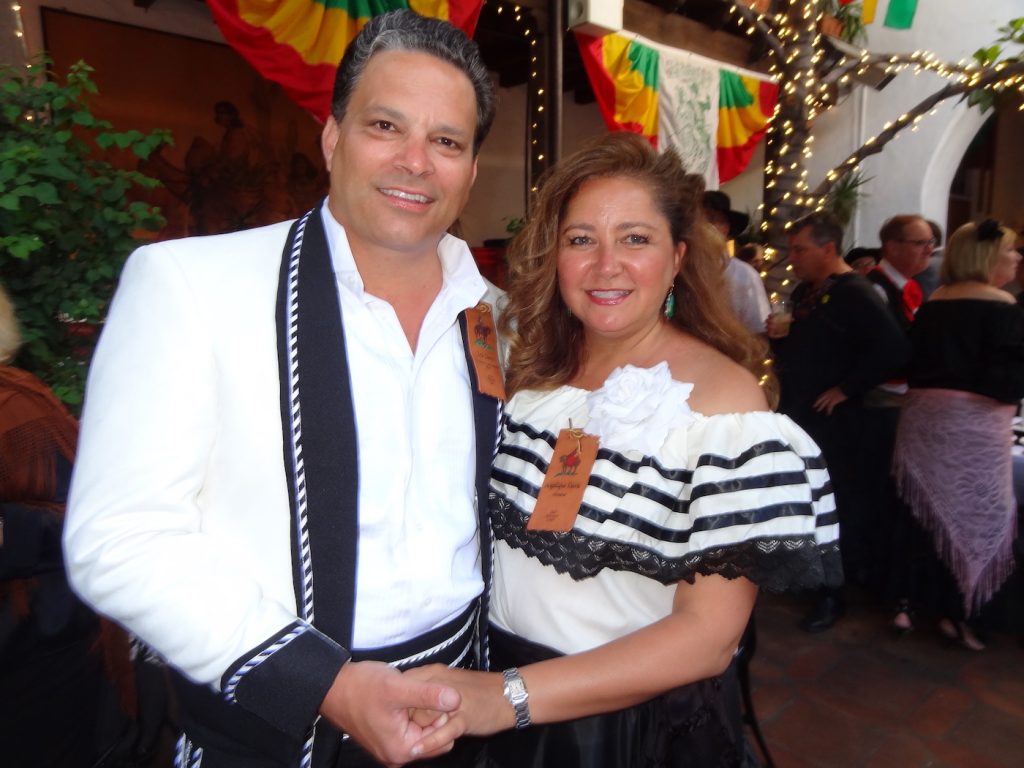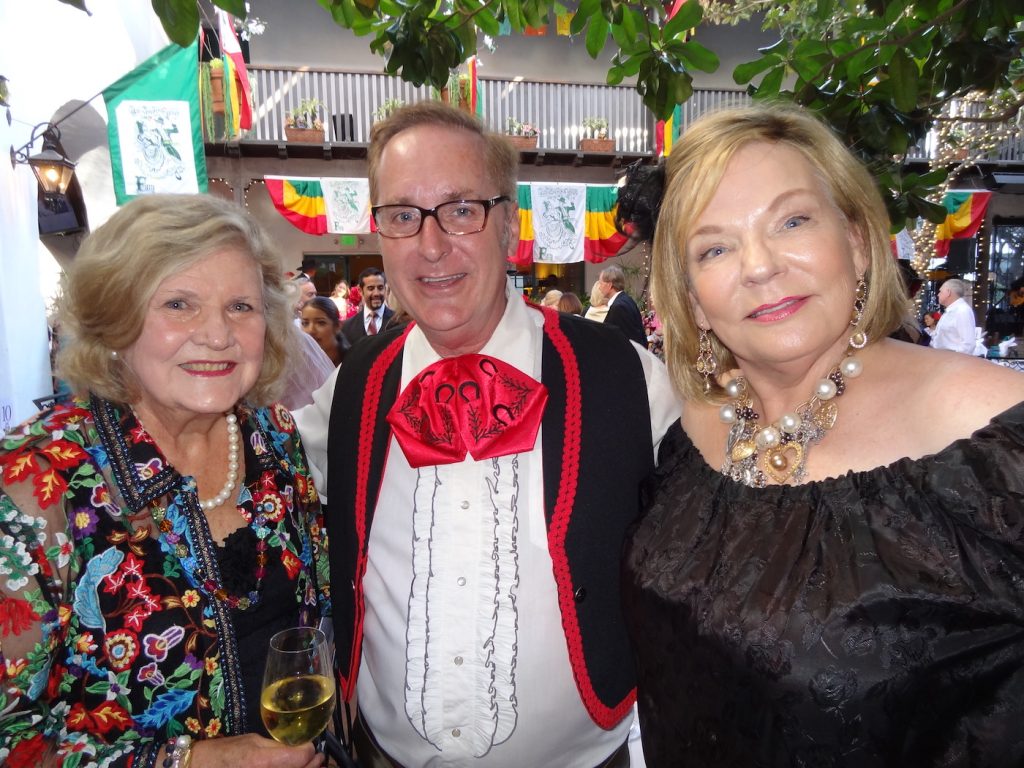 This year, the costume prizes went to two couples, Jill Nida and Gary Simpson, and Angelique and Erik Davis. Gary's costume was destroyed in the Thomas Fire, so he sent to Sevilla for a new traje corto. Erik copied his from one Bob Kallman wore when he was Presidente many years ago. Their ladies looked equally stunning.
Erin Graffy ran the first live auction for the Foundation with several private dinner items and a caravan to Olvera Street in Los Angeles to go on a shopping spree for more costumes.
Co-chairs Marie Profant and Julie Ann Brown say, "Viva La Fiesta Finale" until next year – and me too.
If you'd like to help struggling artists, contact JEProfant@gmail.com.
You might also be interested in...