New House, New Lives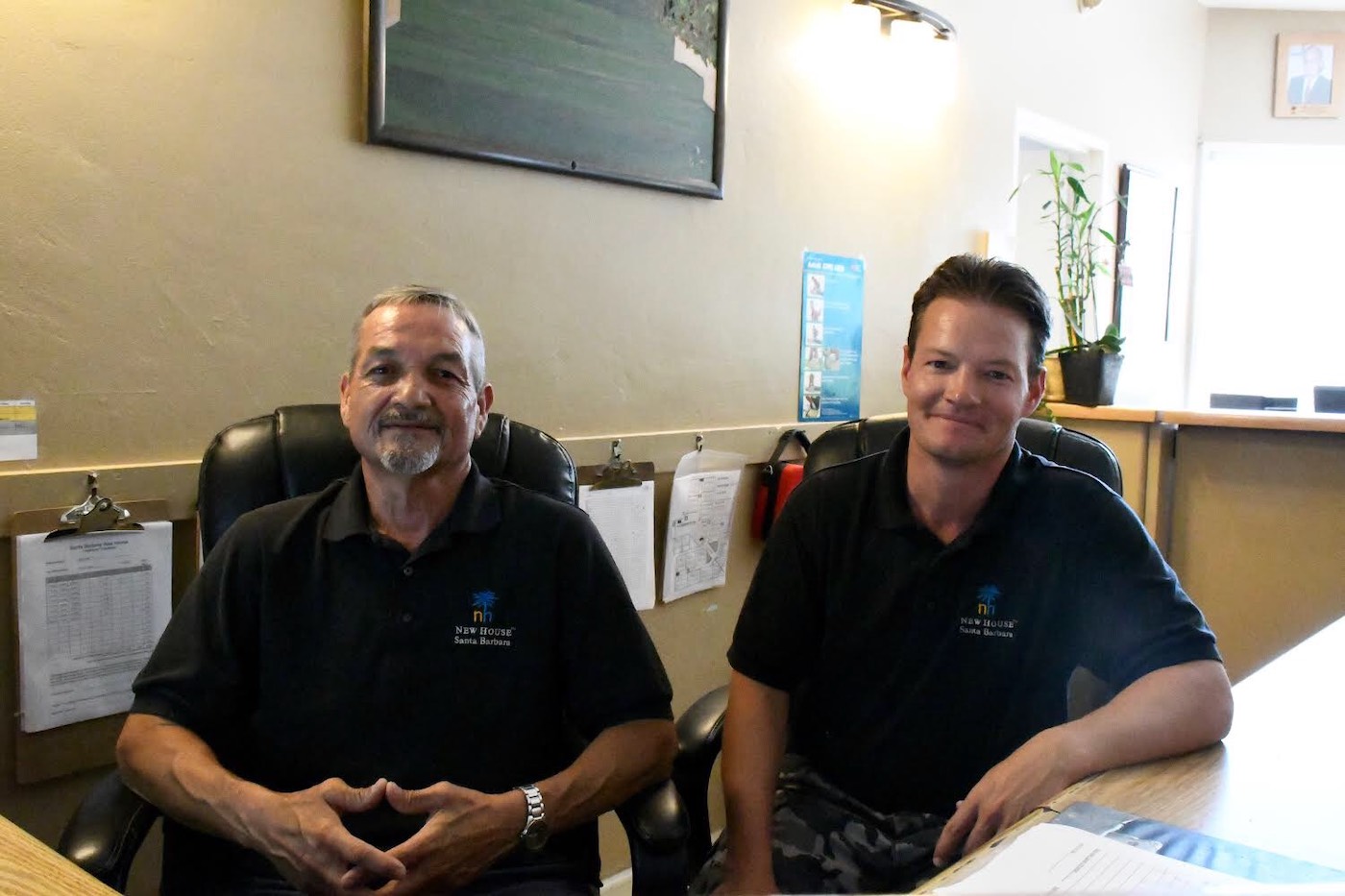 The world does not require statistics to depict the unpleasant truth about alcoholism and drug addiction in America. We watch millions of Americans suffer day after day in families and communities and the media: stories of arrests, tragic and untimely deaths, but personal resurrections as well.
These stories are why Santa Barbara provides myriad sober living and treatment facilities for alcoholics and drug addicts who are tired of a life of constant mourning and eternal defeat (also for those who receive "a nudge from the judge").
And the New Houses II & III remain popular havens among men who struggle with alcohol and addiction, guiding them into a life of freedom in sobriety through the promotion of a traditional 12-step program. Each house has dozens of residents, a house manager who assists the men through their journey; the required support groups give the men chances to speak about their alcoholism and drug addiction, teaching them to work toward the solution rather than dwell on the negative.
For the New House III, house manager Gil Ramirez, 58, is a man who quit being a victim. Gil's family life, his career as a veteran upholsterer, his broken spirit, all needed repair after years of drinking. Now, Gil oversees dozens of men who desire a life that doesn't involve the streets, jail, oppression – but Gil's resurrection did not materialize overnight.
Gil not only works 40 hours per week at New House III, but he also runs the same upholstery business he nearly lost during his days of drinking. "Now I can be somewhat of a workaholic," he says. "But it's because I have a family, and no matter how old my kids are, I will always have money for them if they need it." Gill calls this a "living amends."
Over at New House II, Scott Hunemeier, 34, earned the position of house manager as well, but only after proving himself in his sobriety these last four years. Like Gil, Scott moved into the New House II a nearly broken man. Like Gil, Scott grew up in a hardworking family with loving parents. They lived on a ranch in Canyon Country, otherwise known as Santa Clarita, where Scott trained and rode horses, played baseball in junior high and football in high school.
However, when Gil and Scott crawled from the depths of insanity and rented beds at New House, they stuck around, participated in required responsibilities, events, and chores: cooking, cleaning, employment or education, 12-step meetings, utilizing hands-on opportunities to integrate themselves back into society, and as a sober member of the community.
Those who show up at the New House for a few months to please the family and leave usually come back to try it again. Or not. But for Gil and Scott, since they continue to live a sober lifestyle and set an excellent example for the other men in the houses, they will be awarded the "Heart of New House Award" on September 15 at the Hilton Santa Barbara Beachfront Resort, formerly known as the Fess Parker Hotel.
The third annual luncheon – sponsored by Steve Olsen, Deborah Talmage, Tom Curry Roofing, S&S Seeds, and more – honors New House residents with stories of true redemption, hard work, and dedication to their new lives of sobriety and the positive influence bestowed on their peers, especially in the role of house manager. You can reserve seats ahead of time; the luncheon begins at 11:30 am and concludes at 1:30 pm.
You might also be interested in...