MAW or Less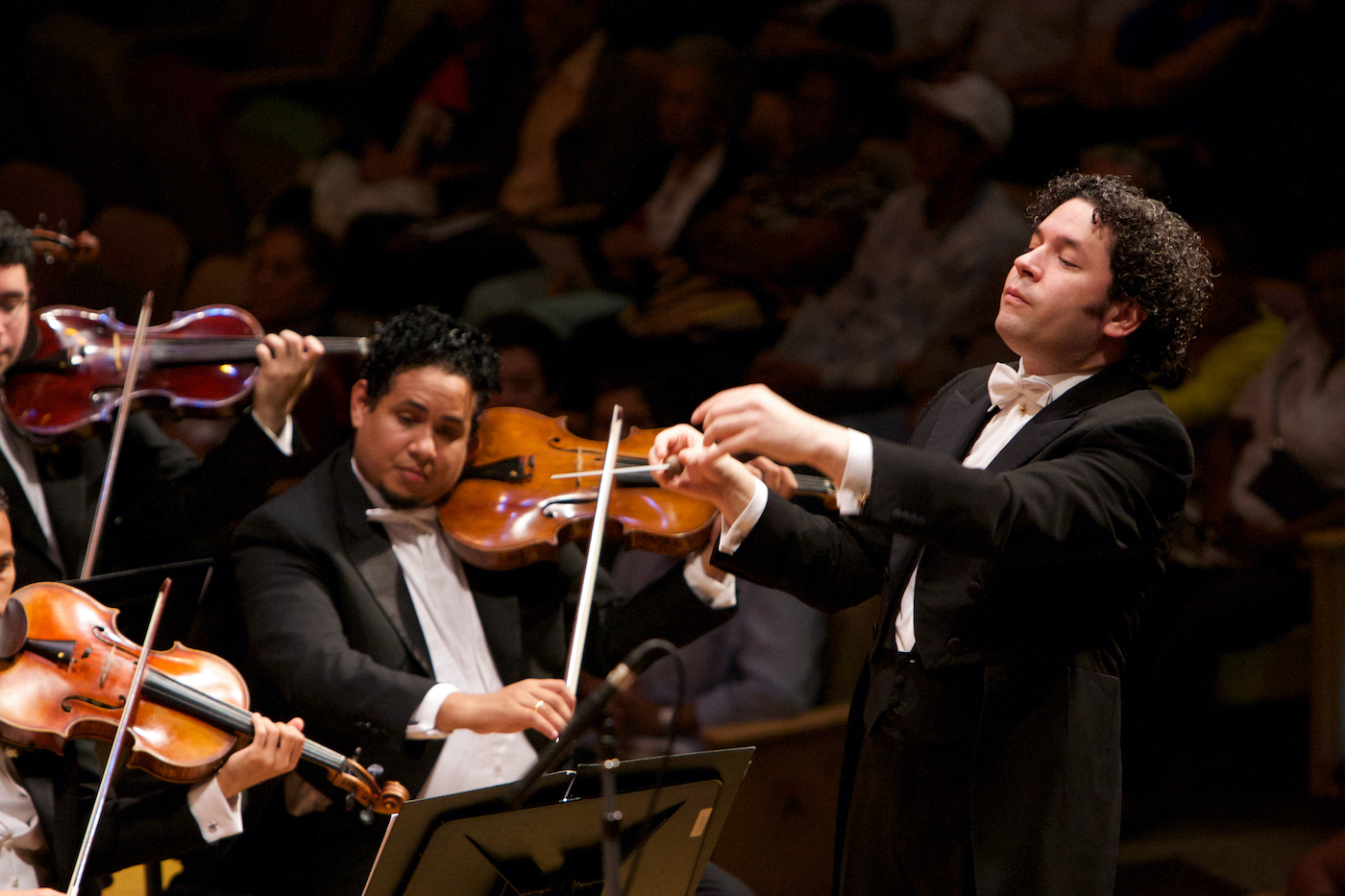 The Music Academy of the West's 71st annual summer music festival is drawing to a close, with the Lobero and Hahn Hall hosting two well-attended concerts.
The Festival Artists Series program featured Janacek's Mladi, wrapping with Tchaikovsky's Souvenir de Florence with Edward Dusinberre and Harumi Rhodes on violin, Geraldine Walther and Karen Dreyfus on viola, and Andras Fejer and David Geber on cello.
Just 48 hours later, the week concluded with a string quartet recital on the Miraflores campus.
The festival ends Saturday, August 11, at the Santa Barbara Bowl with the Academy Festival Orchestra and the Los Angeles Master Chorale under legendary L.A. Philharmonic conductor Gustavo Dudamel and Grant Gerson, chorale artistic director, with Susanna Phillips, soprano, and Michelle DeYoung, mezzo-soprano.
Clearly an event of high note.
Shake and Bank
Teller counters became margarita and wine bars when Montecito Bank & Trust hosted its second annual Fiesta kick-off bash for more than 200 guests at its main State Street branch.
The colorful party catered by Los Arroyos, featured Jesalyn Contreras McCollum, the Spirit of Fiesta, and her junior counterpart, Georgey Taupin, daughter of Elton John's lyricist Bernie Taupin, as well as dancers from the Linda Vega Dance Studio including Natalia Trevino, Aracely Sagastume, Lane Danhauer, with Amanda Cuevas, a bank employee at its La Cumbre branch.
Among the Fiesta fans turning out to quaff the margaritas and chow down the empanadas were Anne Towbes, David Bolton, Janet Garufis, George Leis, Roger Durling, Larry Gosselin, Carlos Lopes, Tom and Marcia Reed, Dana and Andrea Newquist, mayor Cathy Murillo, Stephanie Petlow, Kevin Marvin, Denise Sanford, Craig Case, Brian Hill, and Irene Robles.
Garden Variety
Lotusland's annual gala, Gems of the Garden, was a sold-out 500 guest affair, appropriately raising a lot of green – more than $600,000 for the magnificent 37-acre estate, formerly owned by opera star Ganna Walska.
The world-renowned botanical garden, which is celebrating its 25th anniversary, had its popular fete co-chaired by trustees Belle Hahn Cohen, Eileen Rasmussen, Nati Smith and Yasmine Zodeh, as guests wandered the lush-laden grounds seeing a variety of installations, including live models and mannequins wearing couture designs by the late Oscar de la Renta, blue Midsummer Night's Dream paintings by Carpinteria artist Russell Young, ballet from State Street dancer Leila Drake, classical music from guitarist Chris Fossek, and floral ceramics made from the January mudslides by former City College student Lily Pon.
"We are so fortunate this community treasure was mostly spared from the winter disasters, and we are honored Lotusland serves as an exquisite, tranquil refuge for our community residents to come and escape the chaos of the world, connect with nature and find beauty and solace," says Gwen Stauffer, chief executive officer.
An auction also featured a Belmond Andean adventure in Peru, a Coco Chanel diamond dust portrait by Young, Lotus Rising, a yellow gold sapphire and diamond ring by Coast Village Road jeweler Daniel Gibbings, Bouton platinum and gray gold pearl and diamond earclips from Paris jeweler Suzanne Belperron – formerly in the collection of Walska – and a private fantasy garden party for 40 at Lotusland.
Among the gaggle of gardening gurus attending were Leslie Ridley-Tree, Andrew Bossom, Doug and Marni Margerum, Robert Lieff, Sandi Nicholson, Randy and Roxy Solakian, Christopher Toomey, Janet Garufis, Merrill Brown, Nancy Gifford, Michael and Misty Hammer, Bruce Heavin and Lynda Weinman, Paul and Jane Orfalea, and Steve and Caroline Thompson.
Special Occasion
Beanie Baby billionaire Ty Warner's tony beachside hostelry, The Coral Casino, celebrated its 81st anniversary with two bounteous bashes overlooking the sparkling Pacific.
Three days before the big day, a poolside fete was held and 72 hours later members were elevated to the third deck for a reception with birthday cake and a champagne toast.
Buckets and spades were no doubt optional.
Secrets Exposed
Writer and documentarian Matt Tyrnauer, son of Montecito arboreal expert Gene Tyburn, is on a roll.
Matt, who recently released a well-received film on Studio 54, the legendary Manhattan discotheque I used to frequent before my get-up-and-go got up and went, has now released Scotty and the Secret History of Hollywood, a no-holds barred film about the sexual proclivities of some famous people – now dead – through the eyes of Scotty Bowers, a former marine in World War II.
Bowers, now 95, had a thriving business at a Hollywood Boulevard gas station in the 1940s and '50s, where stars got more than their cars "serviced."
Matt, who also made Valentino: The Last Emperor, based on a Vanity Fair article he'd written about the Italian couturier, tells the fascinating story of Bowers, who kept Tinseltown's sexual secrets safe.
He only wrote a book in 2012 appropriately called Full Service: My Adventures in Hollywood and the Secret Sex Lives of the Stars, a tell-all to end all tell-alls if you ever wondered what happened with the likes of Kate Hepburn, Spencer Tracy, the Duke and Duchess of Windsor, Charles Laughton, Cary Grant, Walter Pidgeon, and on and on.
No less than the late Gore Vidal endorsed the titillating tome. Talented Tyrnauer has another winner on his hands.
You might also be interested in...