Lady of the Rings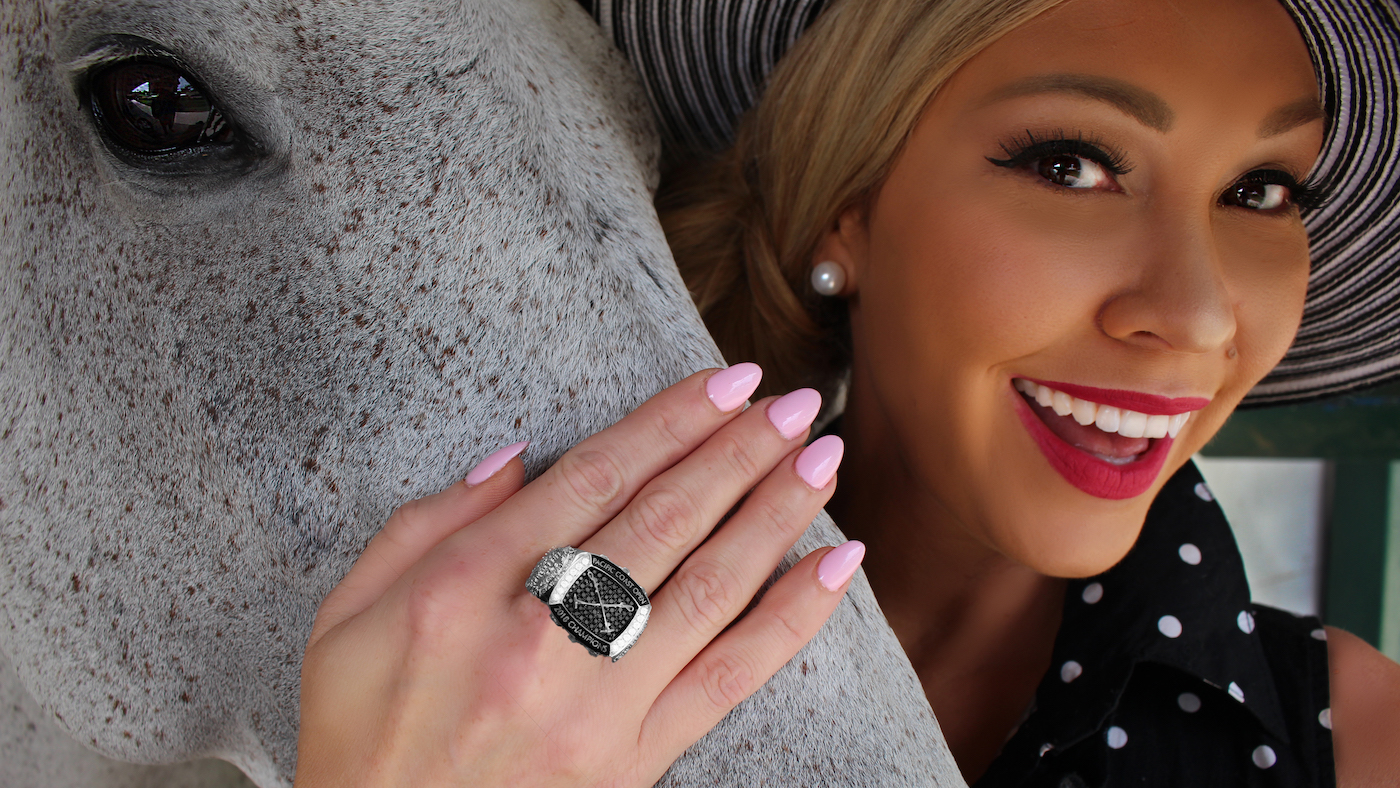 Football may have its large and impressive Super Bowl rings, but now the refined game of polo has its own equivalent.
A unique 14-carat white gold ring, featuring the logo of the Santa Barbara Polo Club, with an eagle carved into the front and back of the ring's mounting, and 109 hand-set natural fancy black diamond and white VS diamonds, to reflect the 109-year history of the Pacific Coast Open, the most prestigious tournament on the West Coast, with an equally impressive trophy to match, has been created by the club's official jeweler Tara Gray, a former Miss Alabama.
"It all began a few months before the current season began, when we were sitting at the El Encanto with club promoter Charles Ward and my husband, Scott Campbell," says Tara.
"It is the first of its kind in the 2,500-year history of the sport."
Tara, who has more than 10,000 hours of live TV experience, drew her inspiration for the impressive rings, which will be presented to the four winning players in September, from the five-foot-high gold and silver trophy surmounted by an eagle.
The rings also feature an under gallery – the part of the ring that touches the top of your finger – which features the profile of a polo pony hand-carved into the gold.
"It is the attention to detail that I'm most proud if," adds Tara. "I want each of this year's champions to be reminded of their remarkable accomplishment every time they wear it."
You might also be interested in...