Helping Hands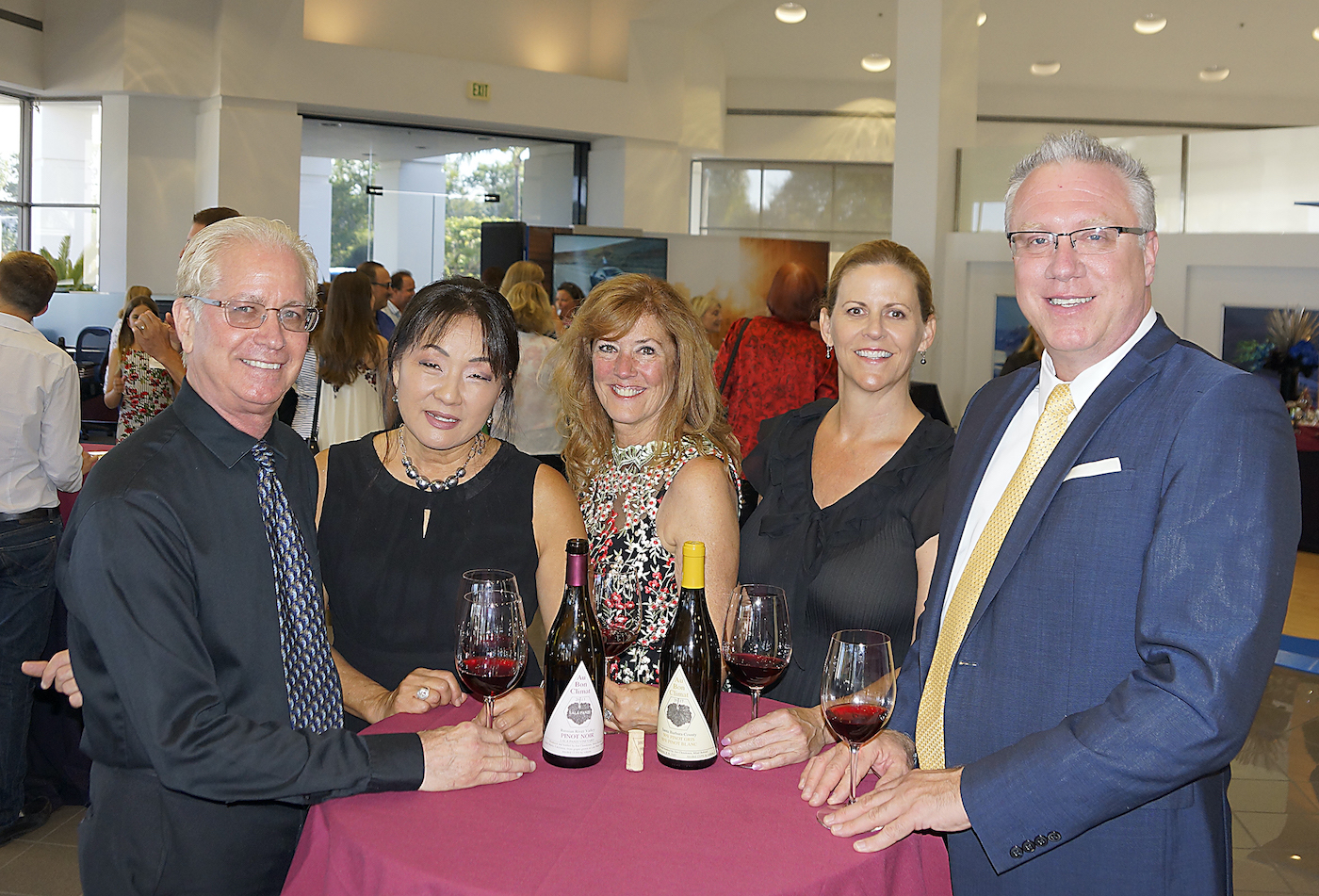 Social gridlock reigned when the Arthritis Foundation hosted a reception at the sleek BMW Hope Avenue showroom to publicize the 37th annual Taste of the Town at Riviera Park on September 9.
The popular 800-guest event is expected to raise more than $200,000, which helps 200,000 sufferers in the tri-counties, according to executive director Michael Wiesbrock.
Two days before, a connoisseurs dinner will be held at the Hilton Beachfront Resort for 200 VIP supporters with a four-course meal prepared by honorary chefs Matt Johnson of the San Ysidro Ranch, David Rosner of The Monarch, Steven Giles, formerly of Sage & Onion, and David Cecchini of Cecco Ristorante, paired with wines chosen by honorary vintner Jim Clendenen.
The Beamer bash was catered by Opal, the State Street eatery owned by Richard Yates and Tina Takaya, event co-chairs with John O'Neill of Banc of California.
Among the tasteful torrent of supporters were Anne Towbes, Rowland Chang, Ann Palmer, Michael Cervin, Terry Ryken, Jeff Palmer, Ralph and Diana MacFarlane, Jonatha King, Margarita Lande, Lad Handelman, Chris and Mindy Denson, Juli Askew, and Chris Potter, event poster artist for the third consecutive year.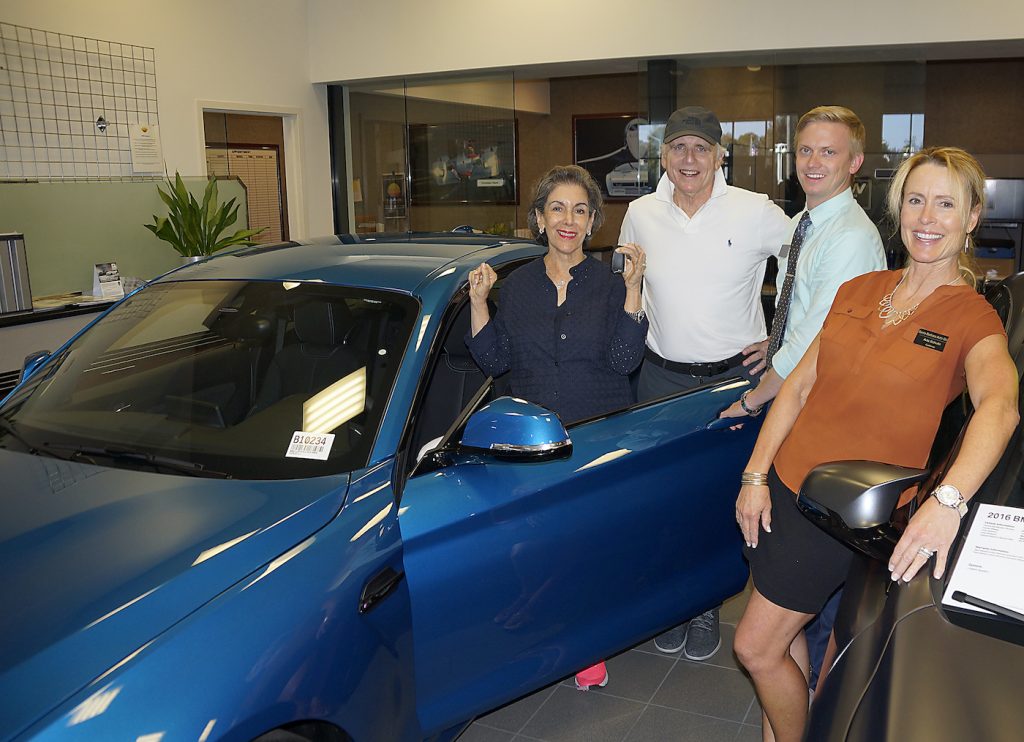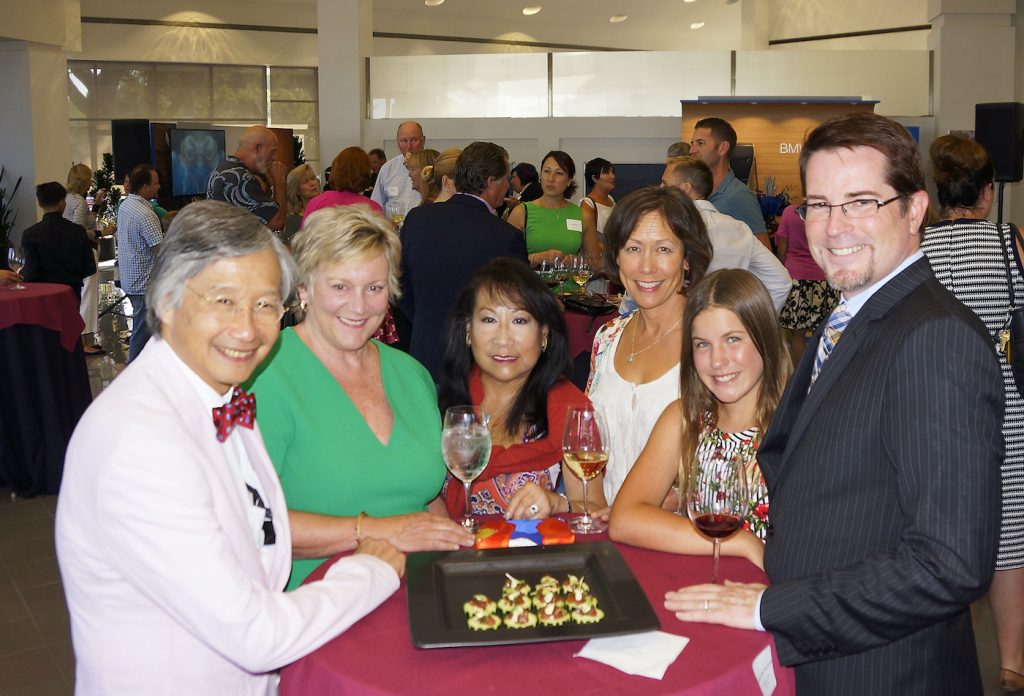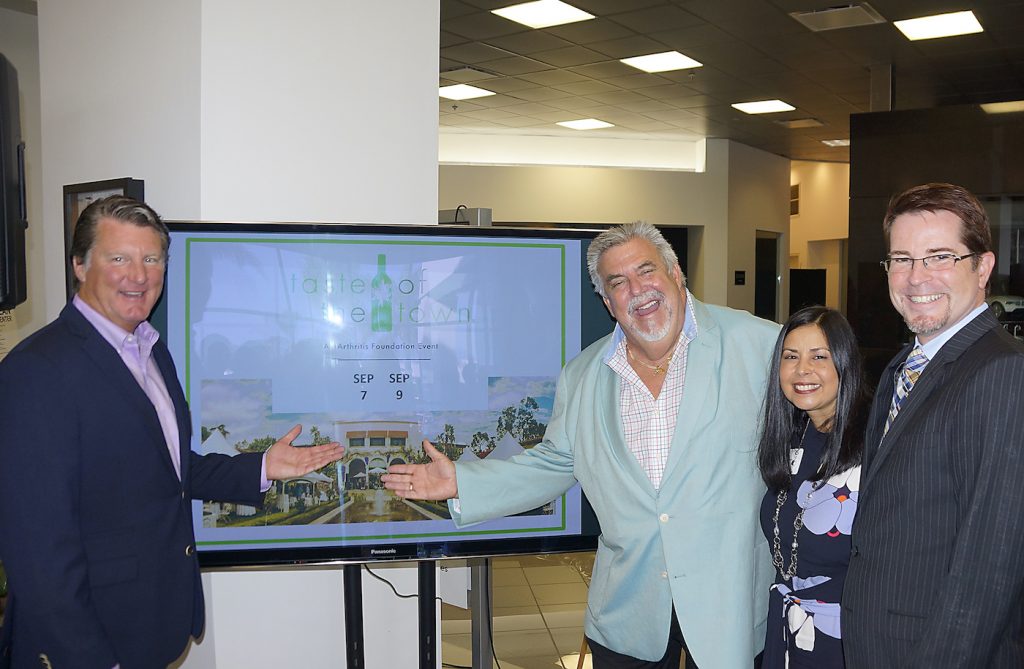 London Calling
Santa Barbara warbler Katy Perry is contemplating a permanent move to London to be closer to her British actor beau, Orlando Bloom.
The tony twosome already have homes in Los Angeles: Katy, 33, in Hollywood and Orlando, 41, in Malibu, but have been spending time together in England recently.
The Lord of the Rings star is currently starring in a new West End play, Killer Joe, while Katy is still on her 115-concert Witness tour.
The duo started dating in January 2016, but split up in February the following year.
Show of Strength
Veteran actor Kirk Douglas still works out with a trainer every day.
The 101-year-old Hollywood legend, who splits his time between his Montecito home and his estate in Beverly Hills with his wife, Anne, 99, is showing no signs of slowing down as he likes to get his sweat on daily.
Kirk's actor son, Michael, a former resident of our rarefied enclave, tells British TV his father still uses a trainer on a daily basis.
Michael, 73, also says the former Spartacus star is also tech-savvy.
"He's discovered FaceTime. Wherever I am in restaurants or the like, it gives him a chance to see.
"I show him around the room to everybody and I show him out the windows. He loves it!"
Drew is Through
Former Montecito actress Drew Barrymore has quit dating sites.
The 43-year-old star, whose wedding to art dealer Will Kopelman took place on her estate, just a tiara's toss from the home of Law & Order producer Dick Wolf, says the Internet is "fun to try."
"But having been working out there in public since I was young, that myth of the blind date eluded me and I always wanted to do it, so that was like a dating app to me," she tells Entertainment Tonight.
"But it's not blind on my side, so it just – I don't know, didn't work."
Drew split from Kopelman, with whom she had daughters Olive, 5, and Frankie, 4, in August 2016, after four years of marriage.
Sightings: Veteran racketeer Jimmy Connors noshing at Lucky's…Actress Meredith Baxter masticating at Opal…Author Fannie Flagg at the Montecito Village Grocery
Pip! Pip!
You might also be interested in...