New UPS Store in Upper Village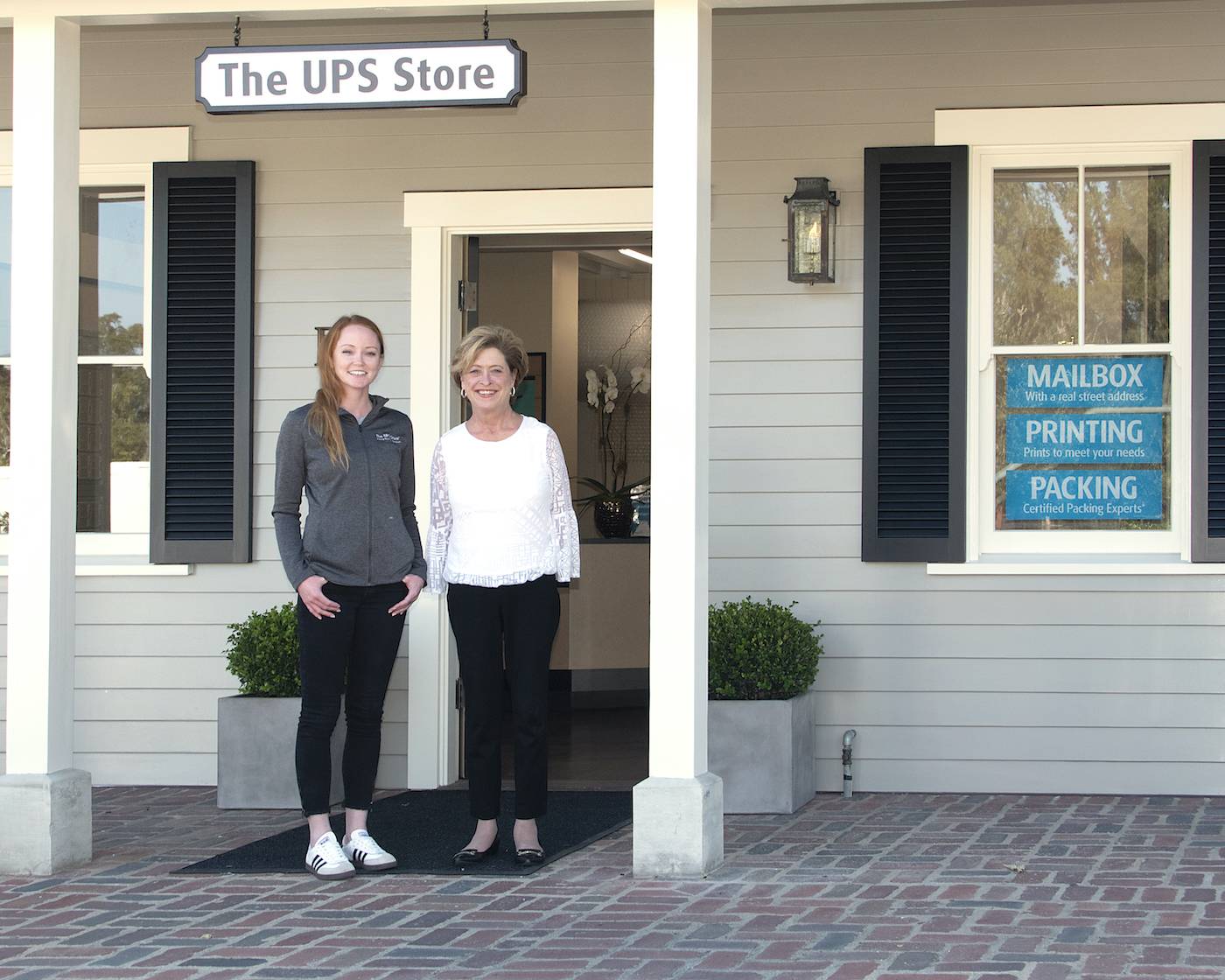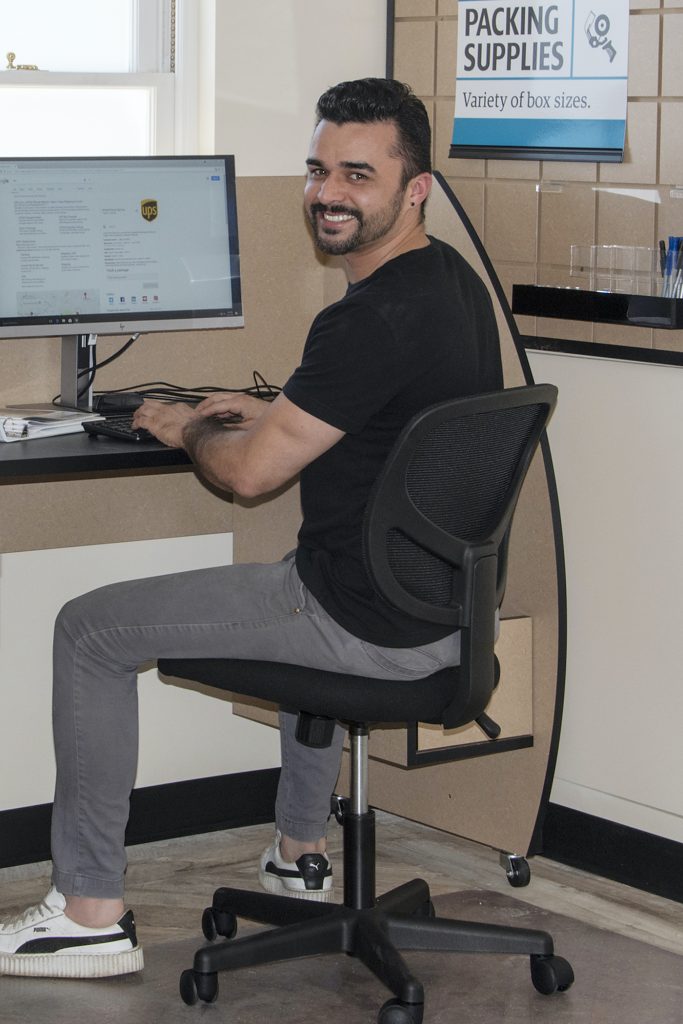 After being at their Coast Village Road location for 28 years, Montecito UPS Store owner Cris Quinnell has followed through on a personal wish to open a second UPS Store in the upper village. It is nested in the two-story gray house located at 525 San Ysidro Road, Suite D, right next to Hogue & Co Florist, with free parking. Currently, Montecito store manager Marion Freel is operating both locations, along with new hire Alex Pulido.
I interviewed a busy Cris about her latest location:
Q. How did the new store come about – why the additional Montecito site?
A. I have owned the Coast Village Road location for 28 years. Over time, many customers have told me how convenient it would be to have a second location in the upper village. We have given it consideration for many years and are very excited to have just opened that location. My goal is to offer an enhanced range of services to both new and existing customers, along with the convenience the new location will make possible. We are truly excited with the reception we have received since opening earlier this month. The owners and merchants of San Ysidro Village Shopping Center have been extremely supportive of our endeavor, and we look forward to being part of the upper village community.
To me, Montecito is a very special and unique area to own a business. Our customers are amazing, interesting, and supportive people – and I, along with my dedicated, hard-working staff, are fortunate to be part of this community.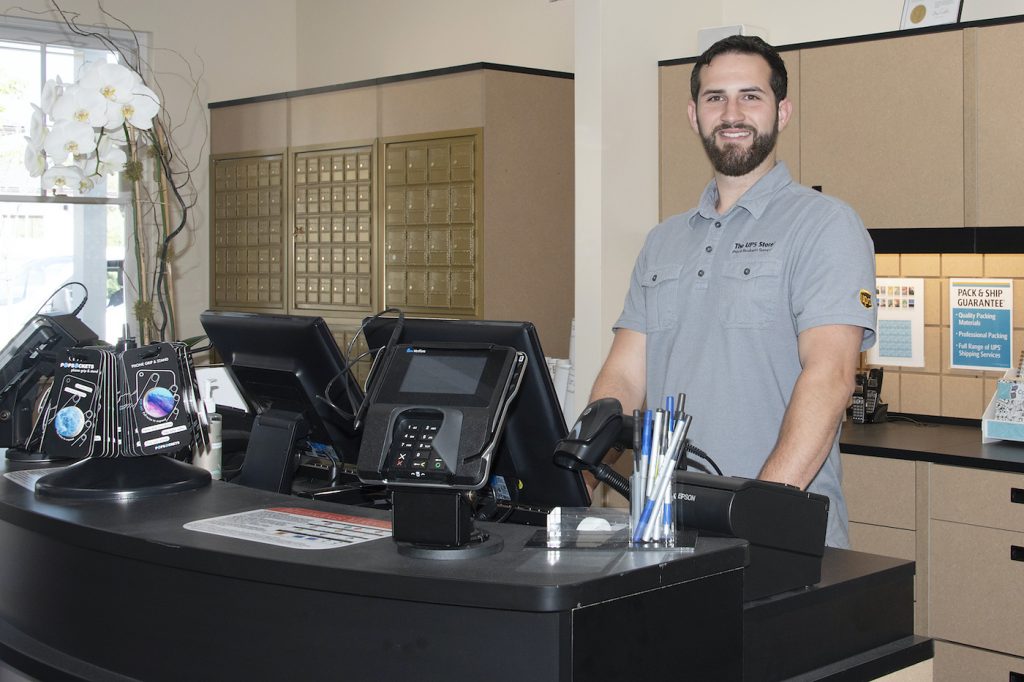 And what about the new store services?
In our new location, we offer a full complement of services including personal mailbox rentals, 24-hour access to allow for convenience in picking up mail and packages, custom packaging of almost anything you can think of shipping, freight, and crating services for larger items (furniture, equipment, antiques, artwork, and more). The second floor of our new location is a full-service business center where we can provide privacy for Notary Services (no appointments necessary) during all of our business hours. Customers can access a private area for using our network of computers and printers. Graphic design services are also available, along with full-service printing supported by a regional production facility. We are ready to help with design and printing of banners, posters, flyers, brochures, business cards, letterhead, envelopes, PowerPoint presentations, and more. In addition, we offer finishing services for laminating and binding, Passport photos, office supplies, greeting cards, and shredding services to allow you a safe, secure way to dispose of your documents.
Come by and say hello. We also want to thank S.R. Hogue & Company Florist for doing a wonderful job with plantings in the front of the building.
All photographs by Joanne A Calitri.
You might also be interested in...