Missions in Watercolor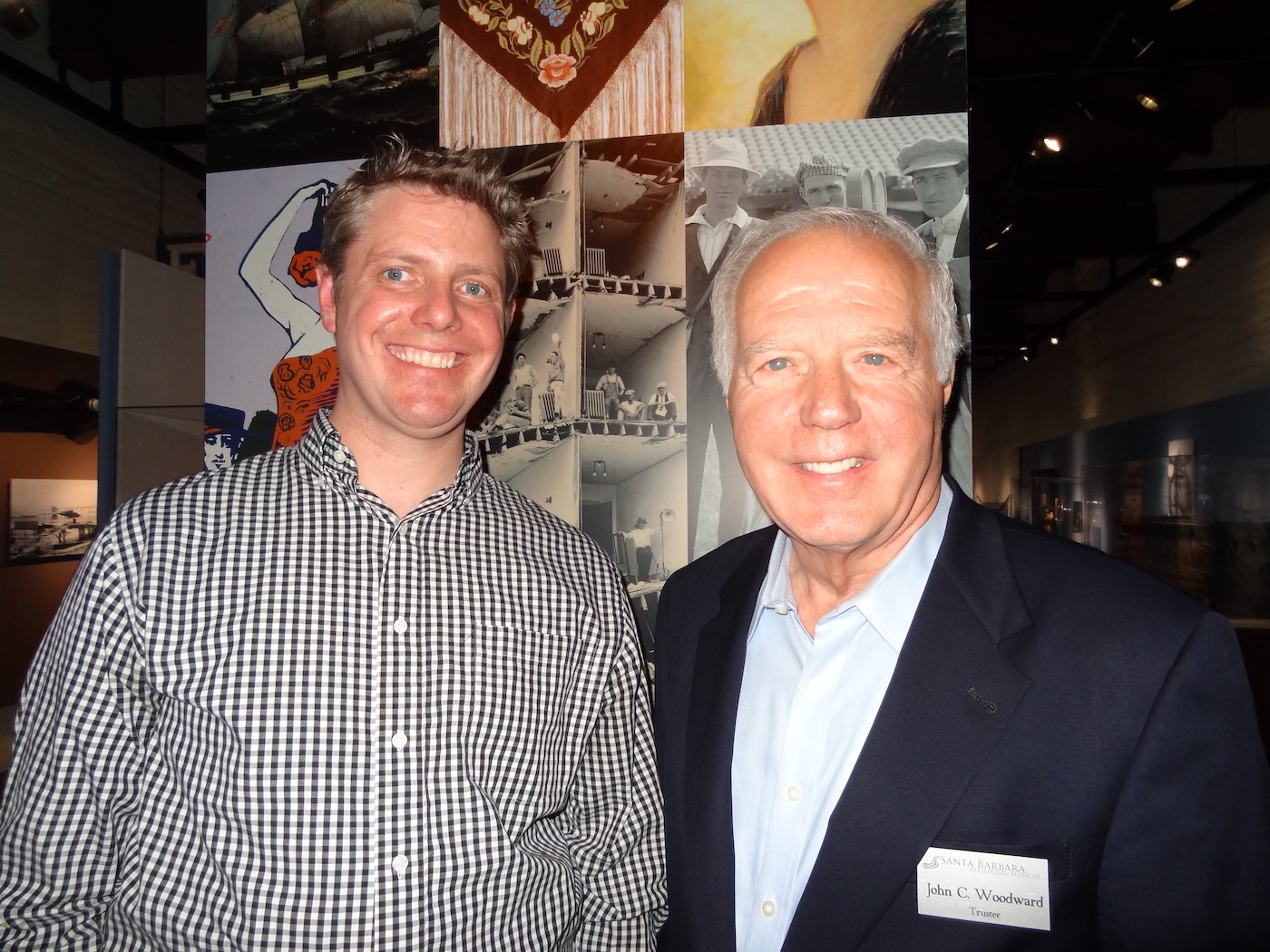 The Santa Barbara Historical Museum (SBHM) has a special exhibit going on – "Missions in Watercolor" by Edwin Deakin. Art historian Jeremy Tessmer, who is also curator for Sullivan Goss, An American Gallery, was there to give us a lecture about the origins and history of the collection.
Edward Deakin (1838-1923) was born in England and migrated to the frontier settlement of Chicago while young. He married Isabel Fox, also English. Five years later, he visited San Francisco briefly and did a picture of Mission Dolores. After the Chicago fire, he took his family to San Francisco and became a leader in the arts community. He was a completely self-taught and versatile artist. He had two successful decades there.
Interest in California's history became popular in the 1870s, and Deakin was the first to paint all 21 missions – three sets with one set watercolor and two sets in oil. Some of the actual missions were in good repair, some, not so much and three were wholly destroyed.
Deakin was known to be a stickler for the price he asked, so many of his works ended up in his own estate because he couldn't get what he wanted. This exhibit is in perfect condition because the works had been saved in a leather satchel and never seen the light of day, literally. His efforts, along with other artists of his time, had a profound impact on saving these beautiful edifices before they disappeared forever. Art became a catalyst for change. Santa Barbara is known to have the most beautiful mission.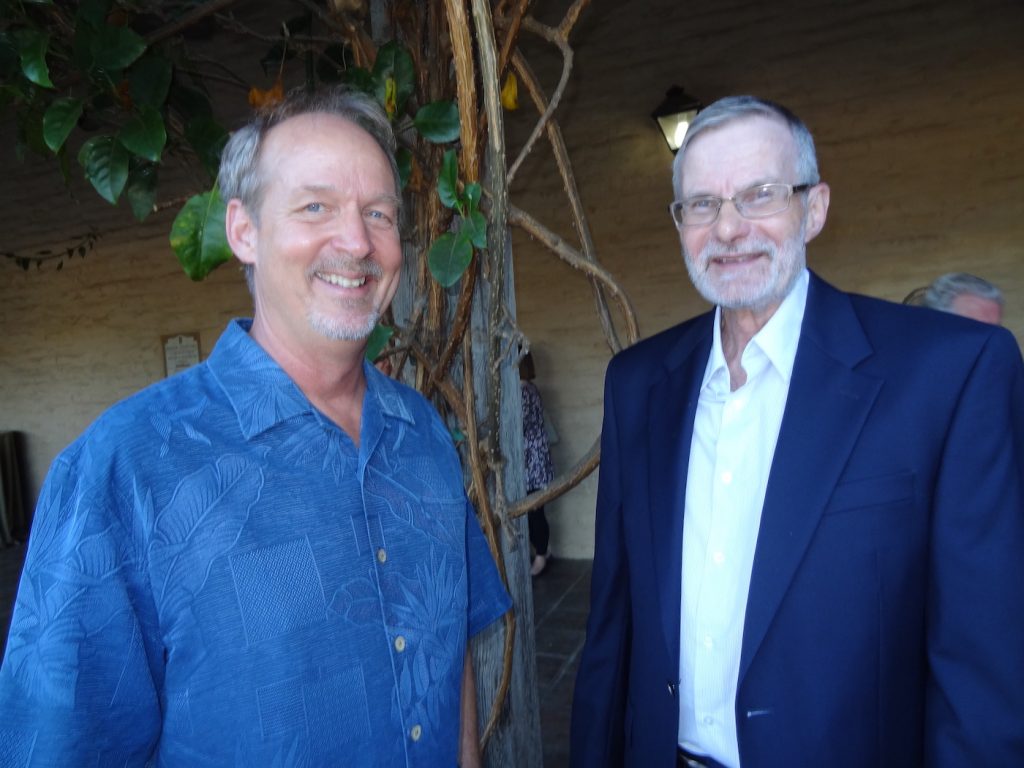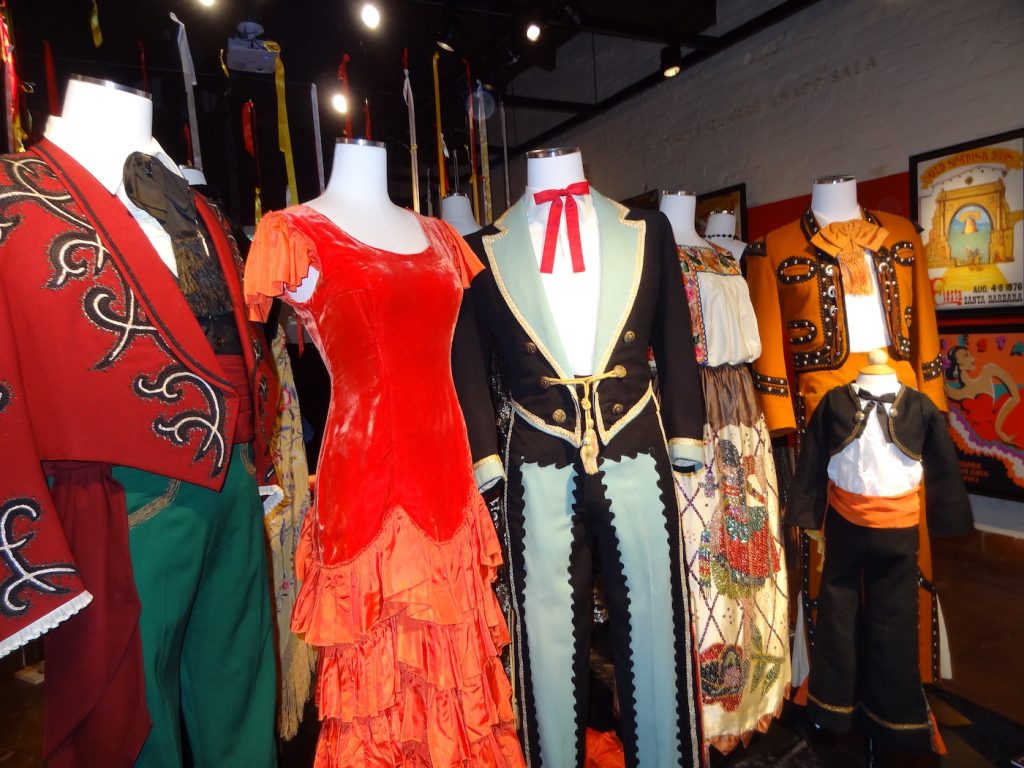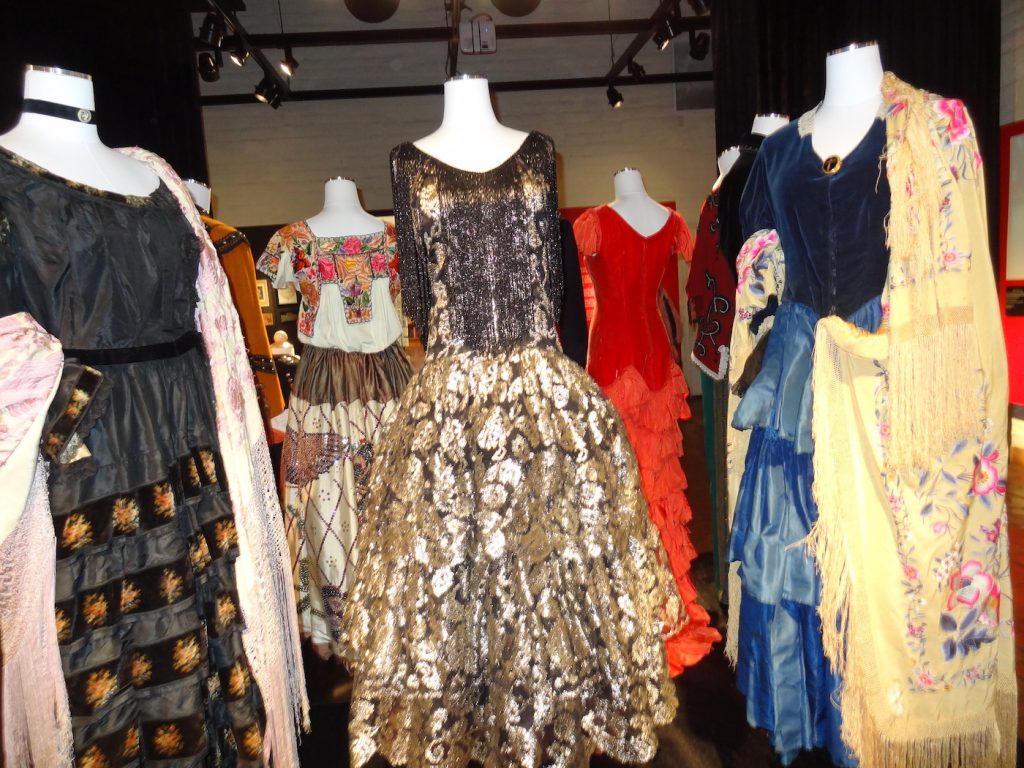 Interim executive director Michael Redmon thanked the sponsors Pauline and Marc Sylvain and John C. Woodward. The vision to keep the extraordinary collection in the public trust was made possible by David Packard, Bernadette Castor, Winifred Vedder, John C. Woodard, Sally and David Martin, and Frank Goss. The museum has a wonderful book for sale in its shop titled California Missions in Watercolor by Edwin Deakin with photographs of all his mission paintings.
Also happening at the museum is the fourth edition of Project Fiesta, in honor of the 95th Old Spanish Days. You can sit on some historic chairs from the original El Paseo Restaurant with menus displayed. The show for the evening is the 1935 Technicolor movie La Fiesta de Santa Barbara and some stars you may remember: Judy Garland, Leo Carrillo, and Lana Turner. There are also photos from before 1924 of floral festivals inspired by a visit of president Benjamin Harrison.
As mayor Charles Andera stated in 1924, "Fiesta week will be one of gaiety… which shall be known as 'Old Spanish Days.' The spirit of old Santa Barbara shall be lived again and again, and the new Santa Barbara shall give way to the traditions of the city's founders, a time of homecoming for former residents and one of hospitality for guests."
Get in the Fiesta spirit with a visit to SBHM Tuesday through Saturday from 10 am to 5 pm and Sunday from noon to 5 pm. The annual Fiesta party is Saturday, July 21. Call (805) 966-1601.
•••
OOPS! So sorry, Tita Lanning. In the recent Hillside House piece, I had Tita instead of her mother being gifted El Mirador. Thanks for all you do for Hillside House.
You might also be interested in...