Just Warming up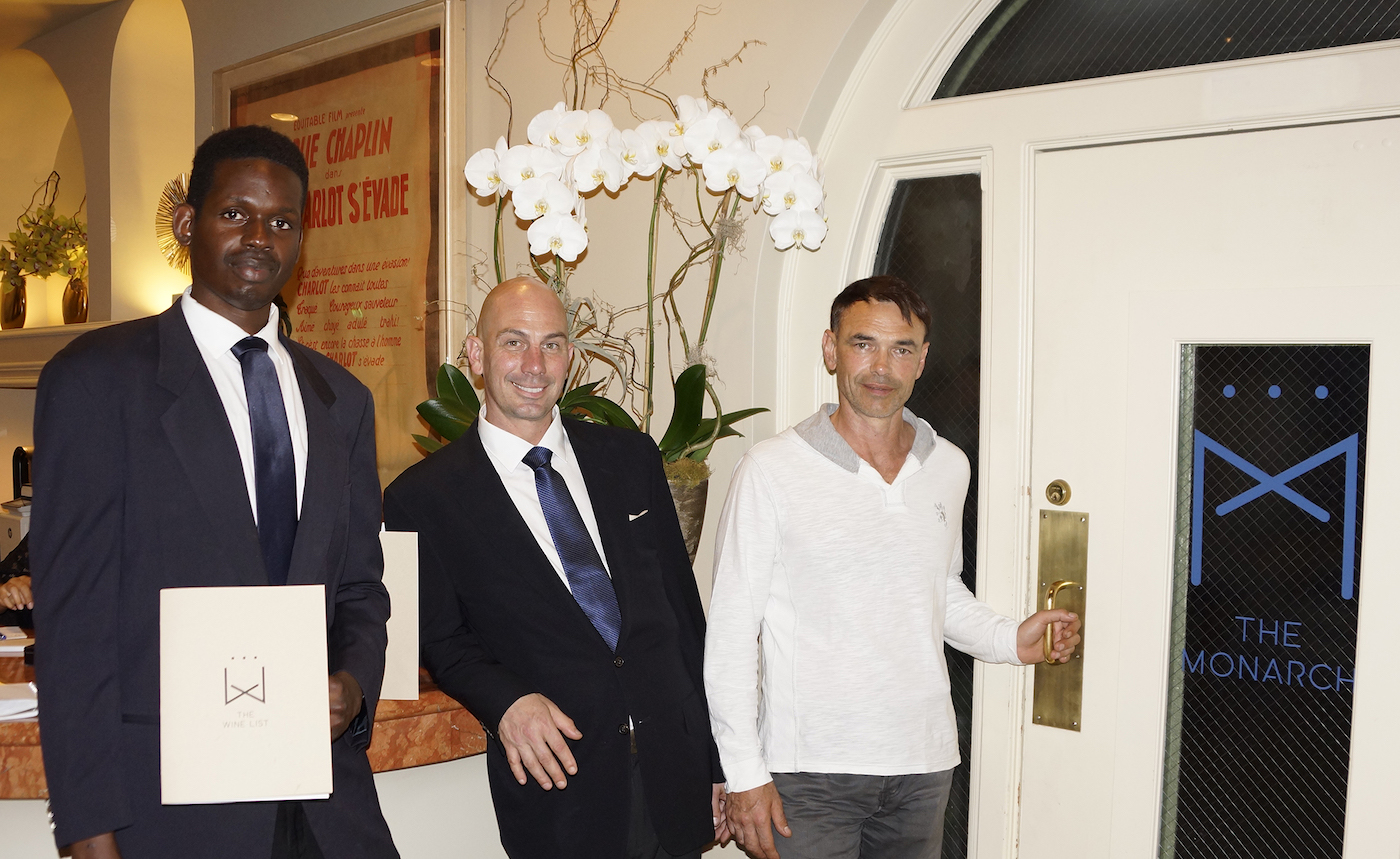 The Monarch is ready for its closeup!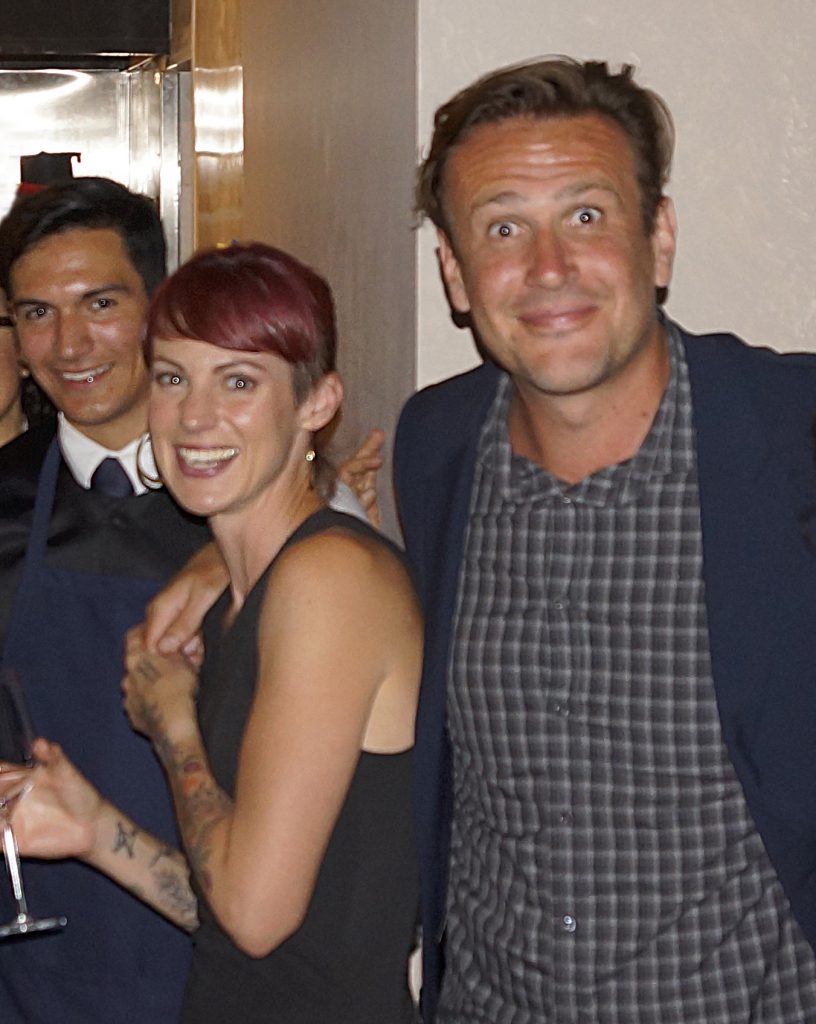 The 45-seat eatery, which replaces the iconic Montecito Cafe at the Montecito Inn, has been dogged with problems, including the Thomas Fire, the mudslides and, more recently, the heatwave that caused an electricity transformer to explode, knocking out power to the eatery and its neighboring nosheteria, Lucky's.
The Monarch is a sister set-up to Frankland's Crab & Co., just a tiara's toss across the driveway, part of the Los Angeles-based Scratch Restaurants group run by chef-owner Phillip Frankland Lee and Margarita Kallas-Lee, who were present for a pre-opening bash, which yours truly and my trusty shutterbug Priscilla attended, along with Dallas dynamo Charles Ward, ShelterBox USA supremo Kerri Murray, and actor Jason Segel of the CBS sitcom How I Met Your Mother.
Maitre d' Jeffrey Norman, a Stanford graduate and budding actor, dealt with our tables while sommelier Jenna Isaacs, formerly at Blackbird at the Hotel Californian, guided our wine selection from a lengthy list curated by Gavin Humes, to go with the Morro Bay oysters, Santa Barbara abalone a la Flambadou, pappardelle with lamb ragout, duck breast lacquered with honey, jasmine, and coriander, wrapping with a delightful strawberry mousse of creme fraiche and lemon verbena.
The Monarch, which officially opens on Wednesday, August 1, uses a rustic wood-burning hearth in an elegant all-day dining room, under chef de cuisine John Butler, and was designed in collaboration with the historic hostelry's co-owner, Danny Copus.
Overseeing the enterprise is manager David Rosner, formerly of Bar Boulud and the Wine Cask.
Long may it reign.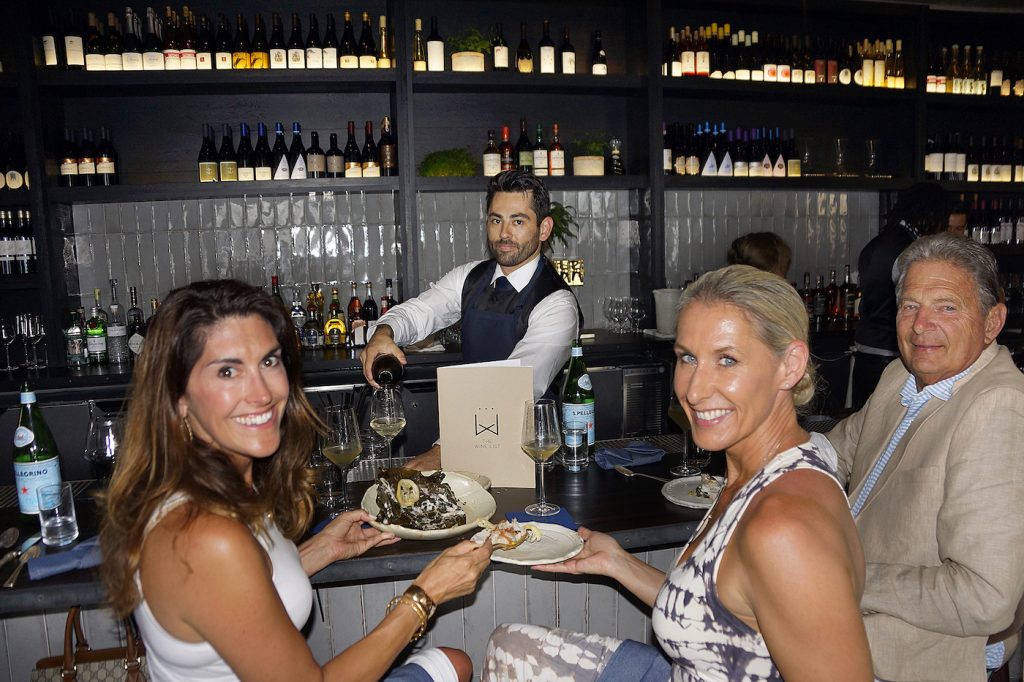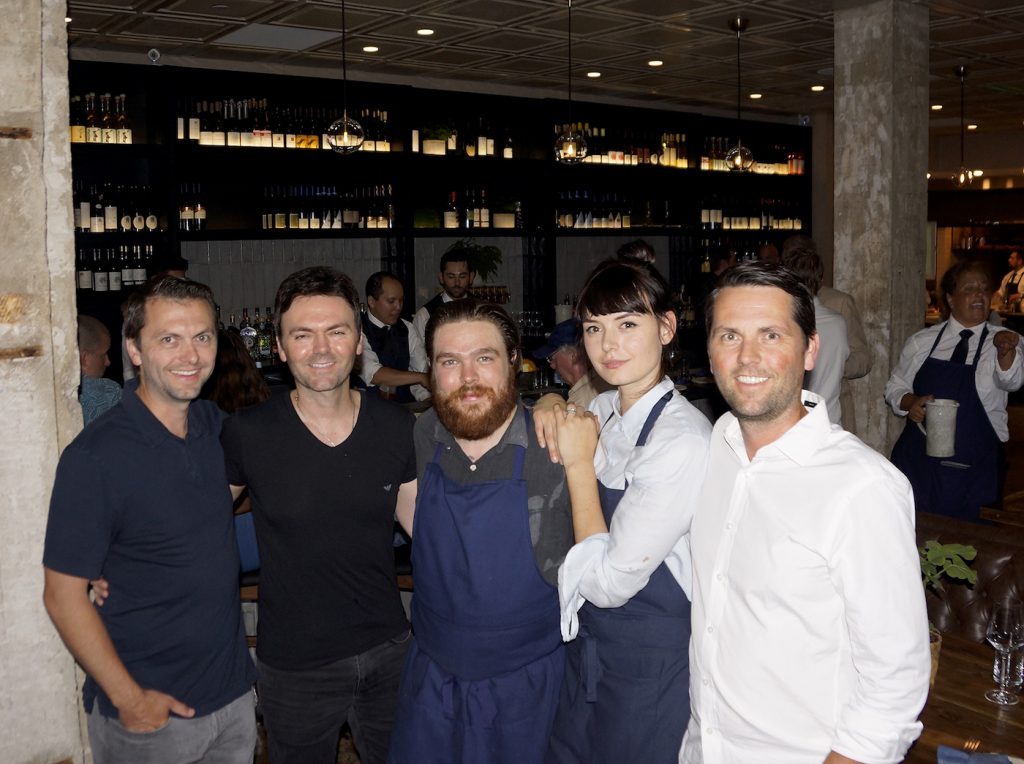 Downton But Not Out
Downton Abbey fans can rejoice!
The original cast from the beloved PBS TV show is reuniting for a feature film, which will begin shooting later this summer.
It will be penned by Oscar-winning Julian Fellowes, with Brian Percival, who directed several episodes, including the pilot, helming the film.
The series about a wealthy aristocratic family and its staff in the Edwardian era ended two years ago after six critically acclaimed seasons.
Of course, this is nothing new to readers of this illustrious organ.
Los Angeles-based actress Lesley Nicol, who plays cook Beryl Patmore on the show, told me she and her fellow cast members had been put on notice to be available when we were on Hiroko Benko's Condor Express last summer.
Kate is Enough
My congratulations to Kate Kurlas, who has worked at the Granada in various leadership roles, on her appointment with the Santa Barbara Symphony leading the organization's marketing and sales team, as well as strategic revenue initiatives.
Most recently Kate, a UCSB graduate, was director of marketing and sales at the venerable theater, and previously worked as director of operations.
"I'm delighted to be joining the symphony on the eve of its 65th anniversary," says Kate, who is also a veep on the board of directors of Santa Barbara Beautiful.
"I look forward to bringing more than a decade of nonprofit and arts marketing management to the organization."
The season opens in October with the Symphony Ball and performances of Rhapsody in Blue the following weekend.
You might also be interested in...