Couple on a Mission for Veterans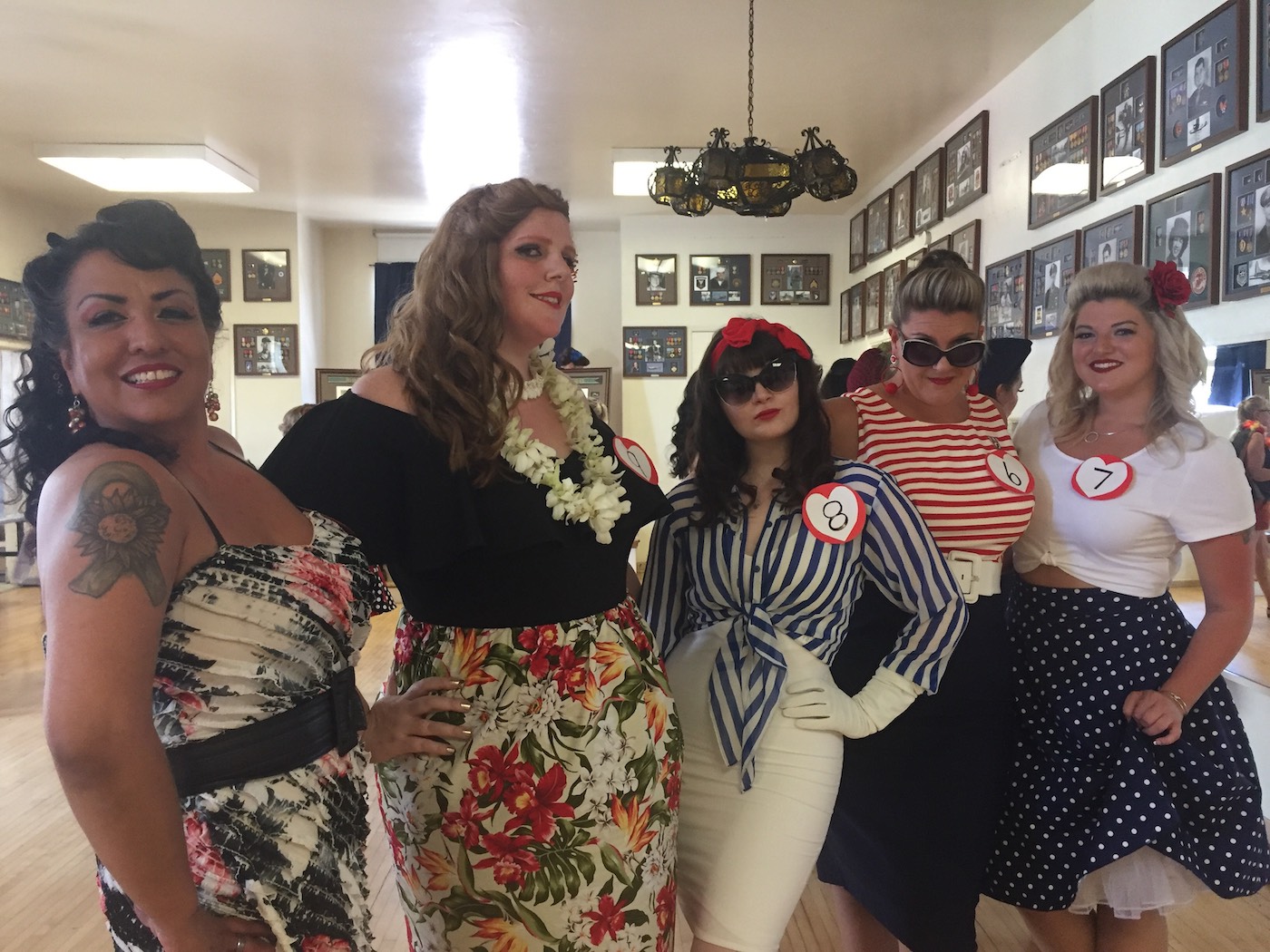 When two people like Johnny Cash and June Carter sing duets and preserve the rawness of American life while they cherish their love like a Hollywood dream, they can be easily branded as American icons. But since "The Man in Black" served in the U.S. Military, the term American Hero just might work as well.
And the U.S. Veterans remain the reason husband and wife Tomac and Athena Henson, owners of Mission Tattoo of Santa Barbara, host an annual fundraiser at the Veterans of Foreign War building on Cabrillo Boulevard, at the edge of the Santa Barbara shoreline.
Tomac and Athena contribute to a city who prefers independent businesses, they raise a family, help sustain the roots and history of our country with annual events and non-profit foundations for U.S. Veterans, exactly the reason landmarks such as the Veterans of Foreign War building remains.
Tomac was born in Sturgeon Bay, Wisconsin, but Santa Barbara is where he's been a majority of his life. Athena, on the other hand, was born in Santa Monica. The two met at Santa Barbara City College in 2003 when Athena was 18 years old and Tomac was already tattooing at another local parlor.
"I thought he was a mass murderer. I worked at Long's Drug Store and he'd come through my line and buy gloves and stuff," she explained with a laugh. Now the two have been together 15 years, married for the last five, have two kids, Sage, 5, and Jameson, who is almost 2. "But life is much different with kids," the pair agrees.
Mission Tattoo, now a decade-old business, operates in a beige building on the corner of Mission and Chapala in Santa Barbara. Tomac tattoos his clients upstairs in the custom-ink parlor, his personal space for his art in what he calls his "controlled environment."
Athena takes care of the kids, helps promote the shop, and creates marketing ideas for the Veterans Memorial Building Foundation, which Tomac recently founded – an additional plan so veterans don't lose their established fellowship through the commonality of their bravery and devotion to the nation they defended.
"These Colors Don't Run" – held July 8 this year – raises money for the security of the VFW building's location, and honors the men and women who served in the United States military, in a pinup-and-rockabilly style that Johnny and June would surely approve of.
The annual fundraiser benefits groups such as the Disabled American Veterans, Korea War Veterans, Veterans of Foreign War and Vietnam Veterans, to name a few. The American color guard led the audience in the pledge of allegiance before emcee John Reynolds sang "The Star-Spangled Banner" in perfect pitch.
The other emcee wearing a pink Hawaiian-style dress with collages of color and a sea of tattoos up and down her arms, her hands, shoulders, and onto her back, introduced more than a dozen Pinup Girls one at a time. Some wore polka dot with curls and bangs; others wore solid-colored dresses and straight hair. But all Pinups wore high heels and dark red lipstick during their strut across the stage.
Just as many Pinup Guys, including Tomac, whose art was upstairs and on display during the festivity, watched from the dance floor in zoot-suit attire among dozens of guests sitting among tables decorated with red, white, and blue for U.S. Veterans.
"We want to help the veterans and this building and the younger generation feel like they have a home for relief of responsibility," said Athena. "It's a piece of history we want to stay here."
The Hensons are the type of duo who stand out among dozens of guests, who listen respectfully to each Pinup answer a patriotic question with as much personality and honesty as such a contest requires. And when a Pinup named Scarlet takes the stage in a green dress to sing "Dream a Little Dream of Me", and the crowd whistles and applauds, the Henson's cheer the loudest and definitely smiles the biggest.
"What we're also doing right now," Athena humbly explained, "is keeping some people in the right space."
You might also be interested in...