Rockin' the Boat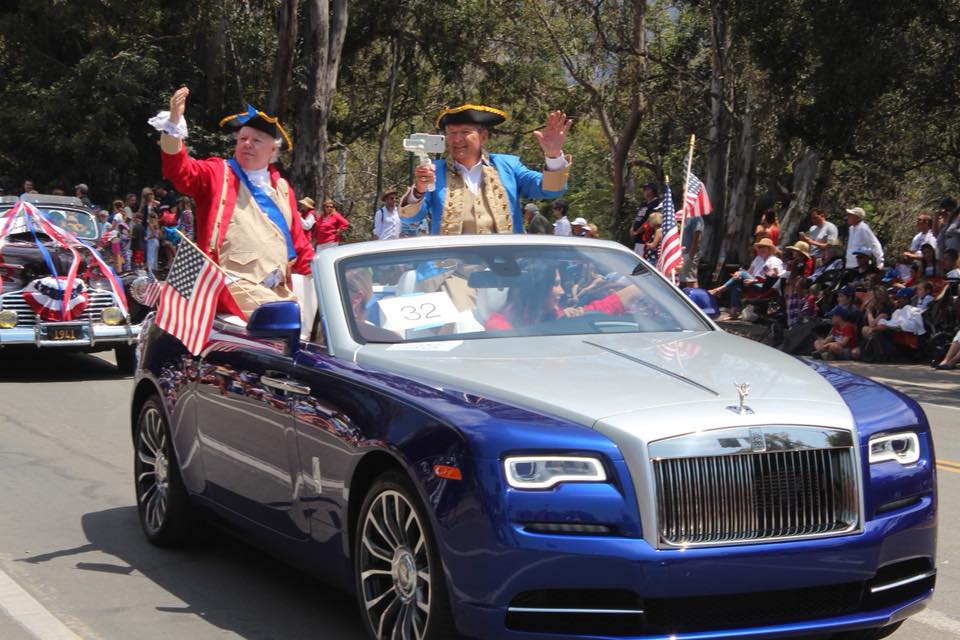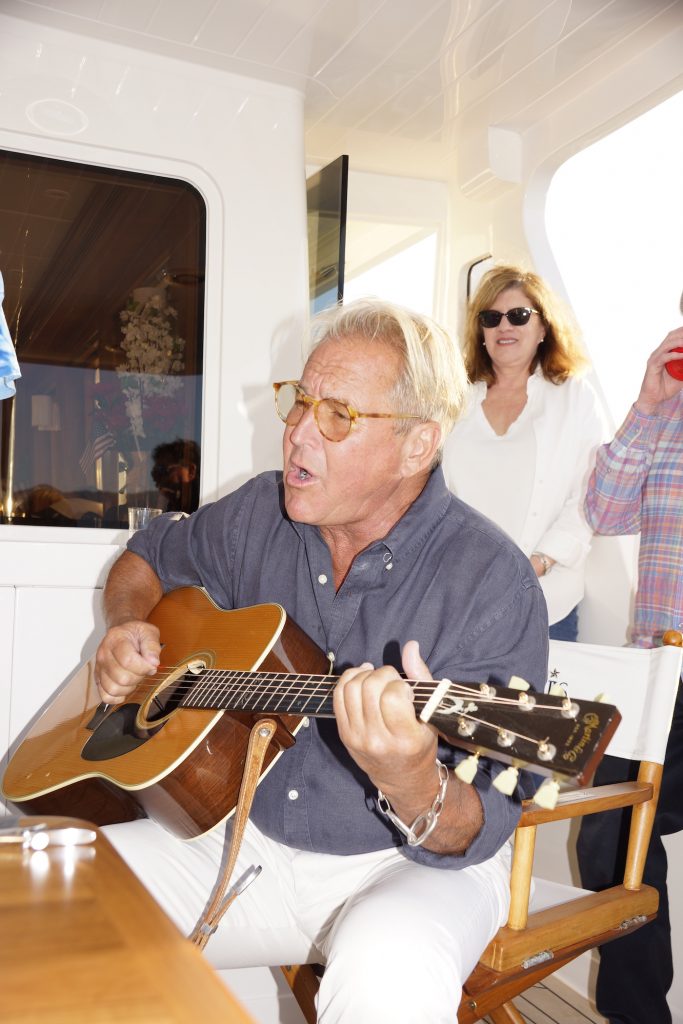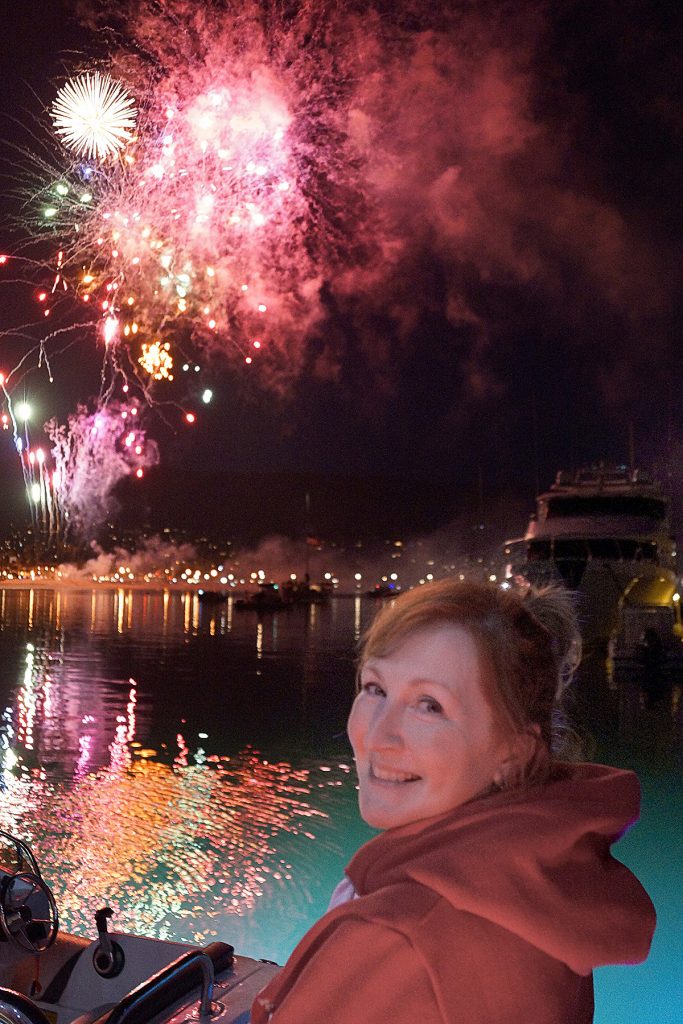 After "kinging" as George III for the sixth year in the village July 4 parade, with Dallas dynamo Charles Ward, Santa Barbara Polo Club promoter, as George Washington, in a $418,000 two-toned Rolls Royce Dawn convertible lent by the O'Gara Coach Company in Westlake, with former Miss Alabama Tara Gray and ex Miss California, Kerri Lloyd Markowitz, I dashed off to the harbor to board former Santa Yacht Club commodore Roger Chrisman's new 78-foot cruiser, Polaris II.
The vessel was the perfect platform to watch the colorful pyrotechnics, as well as listen to some splendid musical entertainment from fellow St. Francisco Yacht Club member and country recording artist Philip Claypool, and Opera SB artistic director Kostis Protopapas with his wife, soprano Cathleen Dunn, who sings with the Chicago Lyric Opera.
Joining in the fun, fireworks and frolics, while noshing on barbecued fare from the Bear and Star in Los Olivos, were Bill and Trish Davis, Laura Schlessinger, Gretchen Lieff, Tom and Nancy Upton, Hayley Firestone Jessup, Jim and Caren Rager, and Sarah Chrisman.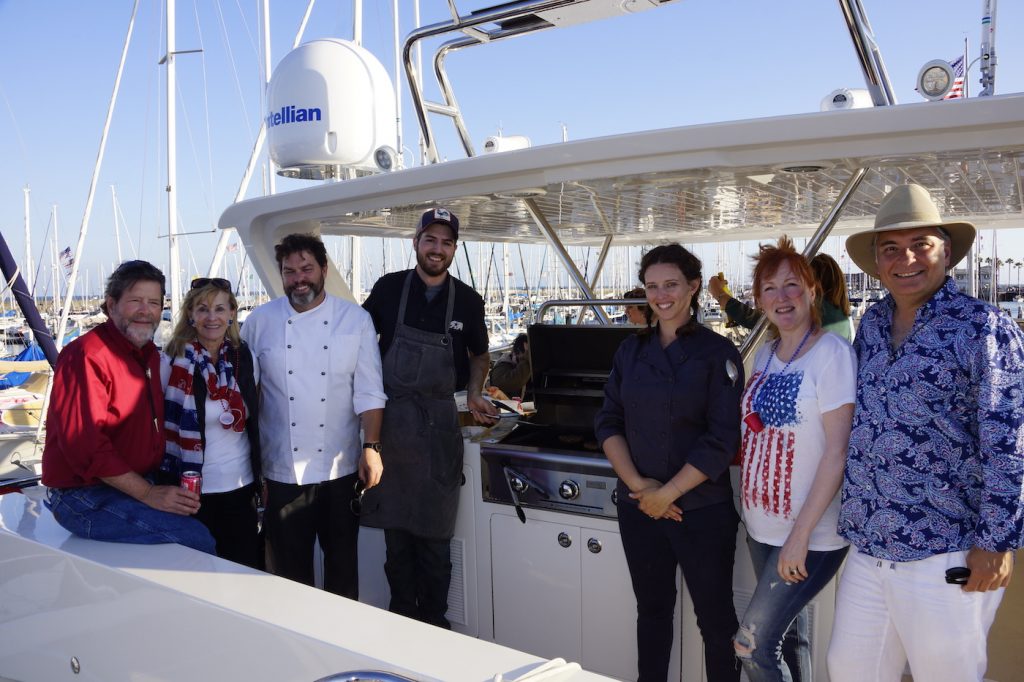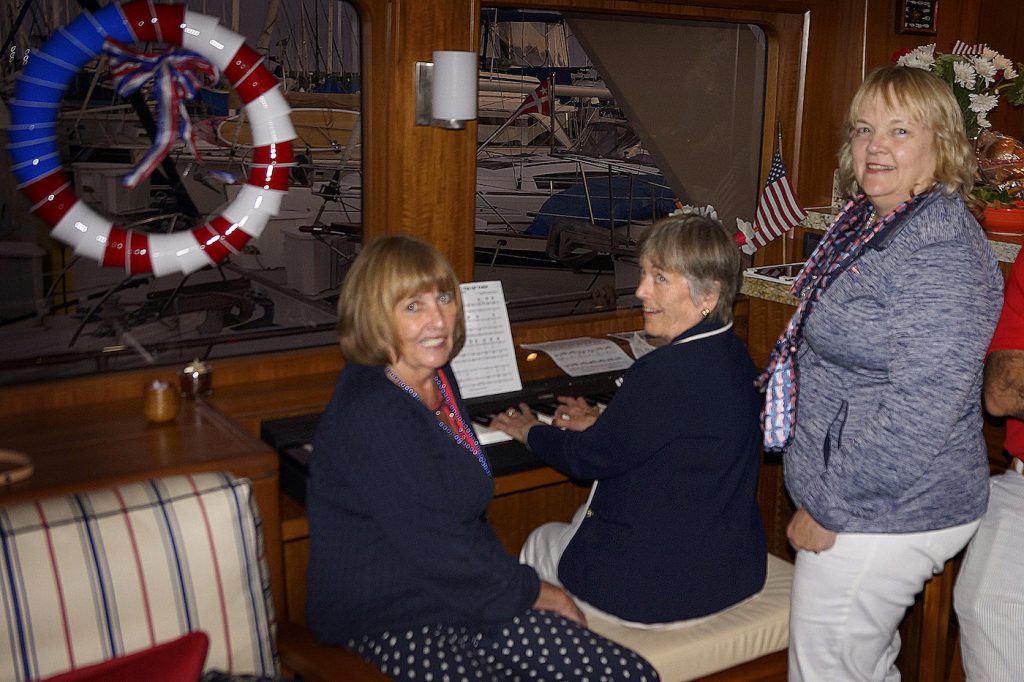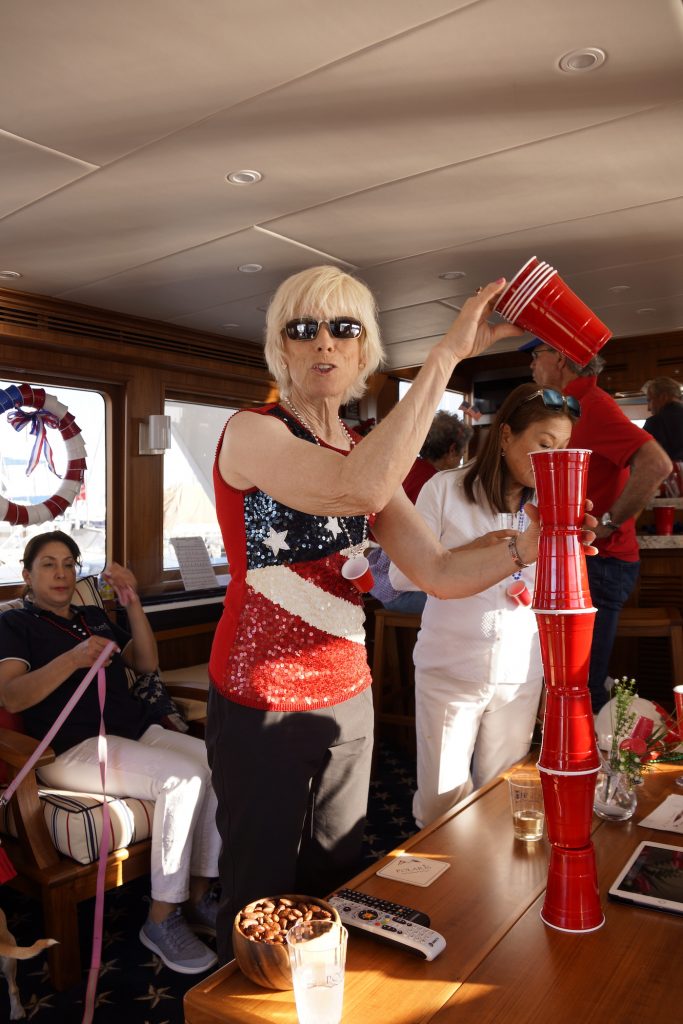 Feeling the Love
TV talk-show titan Oprah Winfrey, who attended the nuptials of Prince Charles's son, Harry, to actress Meghan Markle, was suitably impressed by the pomp and ceremony at the 14th-century locale.
The 64-year-old media mogul has opened up about her experience at St. George's Chapel in the August issue of O, the Oprah Magazine.
"What Harry and Meghan symbolized to me are the possibilities that await us all when we choose love in any form," Oprah notes in her What I Know For Sure column.
"It gives us hope, that wedding… We all want to feel as joyful and alive as Meghan looked on her way down the aisle to meet Harry. Both of them we're glowing with happiness.
"I can't wait to see the goodness that will come from their union. Goodness that I know for sure will help change the way the world thinks about what is possible, even more than it already has."
Ready or Not
Having celebrated her 92nd birthday in April, the British government has been rehearsing for Queen Elizabeth's inevitable demise in due course.
The secret exercise to prepare for 10 days of mourning for Britain's longest-reigning monarch saw cabinet ministers and Whitehall officials discussing "D+1," the day after the queen's death.
The plan, reportedly dubbed London Bridge, came in the week the queen, who has been on the throne since 1952, pulled out of a service at St. Paul's Cathedral because of ill health, according to the London Sunday Times.
Although leaving international travel to her children and grandchildren, she carried out 296 engagements last year.
She will be buried with her father, King George VI, and Queen Elizabeth the Queen Mother, who died in 2002 aged 101, at St. George's Chapel, Windsor, where Prince Harry married Meghan Markle in May.
Given the longevity genes of the Bowes-Lyon family, the earls of Strathmore, the queen's move to more heavenly pastures will be some time yet.
Rest in Peace
On a very personal note, I mark the passing of my friend and neighbor veteran actor Tab Hunter at the age of 86 three days short of his 87 birthday.
The former Hollywood heartthrob, who appeared in more than 40 major films including Damn Yankees! and Burning Hills, was known for his blond surfer looks.
I remember fondly moderating with Tab and his companion of more than three decades, film producer Allan Glaser, following a screening of his documentary Tab Hunter Confidential at the Granada three years ago.
You might also be interested in...