Members Art Exhibition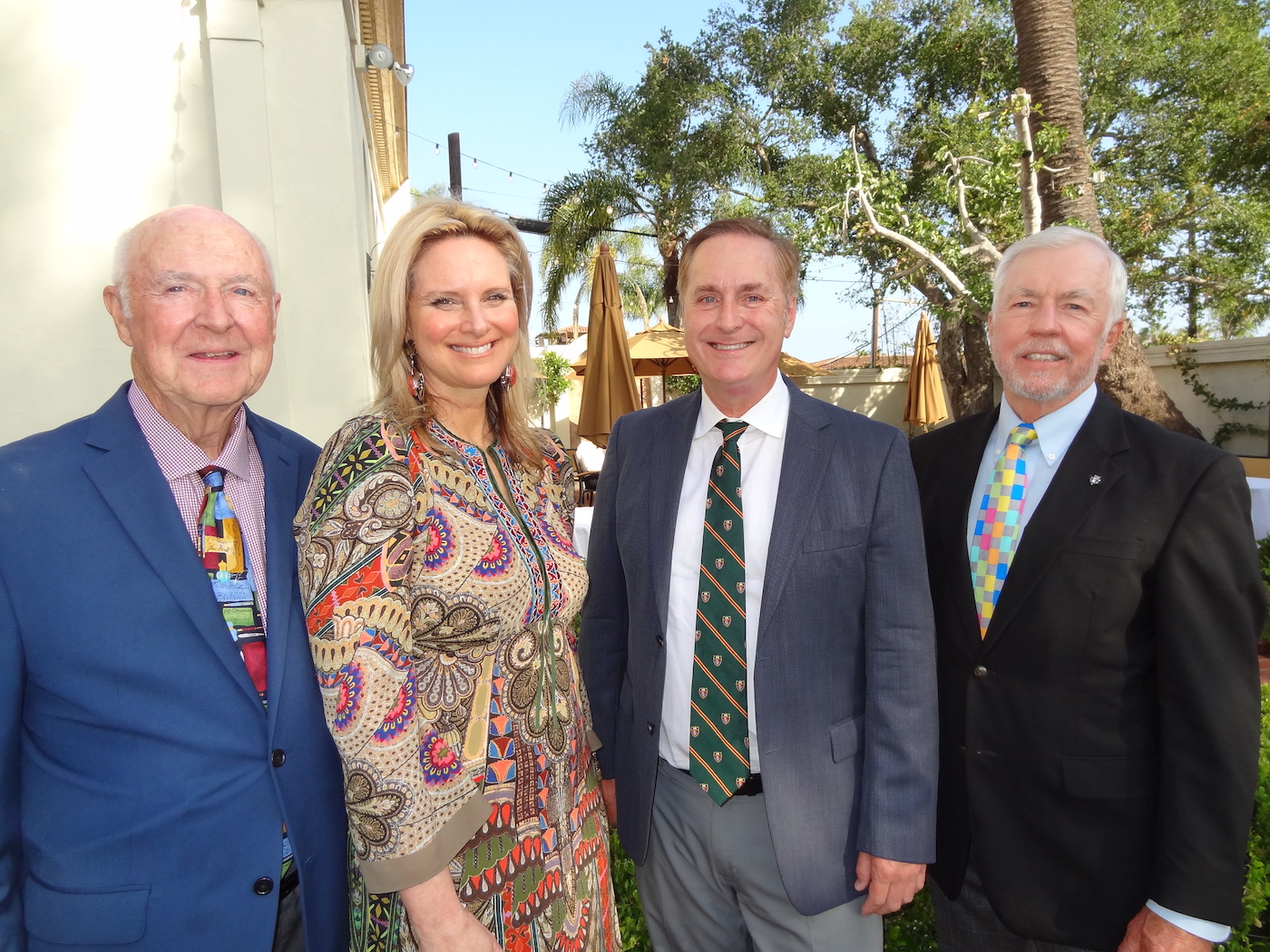 The Art Foundation of Santa Barbara (AFOSB) invited members of the Santa Barbara Club to exhibit works of art they owned or their own art if they were painters. Keith Mautino Moore chaired and hung the event. Members gathered for champagne and delicious bites while perusing the pieces, including sculpture. The art was throughout the club and you could vote for your favorites: best composition, most original, most creative, best use of color, and most historical interest.
One of particular interest to me was the emperor Qin Shi Huang statue on loan by Frank McGinity. He and his wife had seen the famous terracotta soldiers while on a trip to China. They were so enthralled they bought a replica, five feet tall and weighing 160 pounds. The statue stood for years in their Rivin Rock estate in Montecito. January 9 turned the garden into a sea of mud, and the only thing left standing was the statue of Emperor Qin. He had a short reign from 221 to 209 but accomplished much that united China for centuries to come. He also formulated a central language and government. As Frank says, "No wonder Qin survived the mudslides."
The AFOSB is looking to acquire contemporary California or Santa Barbara paintings by local artists to hang on the walls of the club. Members could be an "angel" by buying one of the nine displayed. They had sold three by the end of the night.
The evening's program was a talk by local artist Thomas Van Stein and held on the club's lawn. Besides attending formal colleges and earning his master's degree, he traveled worldwide to study the art and culture of 38 countries. Stein has participated in more than 200 group and solo exhibitions and won numerous awards. He is noted for his plein-air nocturne painting techniques. Thomas is an adjunct professor teaching art through Santa Barbara City College for more than 29 years and has taught workshops at various other campuses. He has been a member of the Santa Barbara O.A.K. group for 29 years and is represented locally by The Waterhouse Gallery. Thomas brought one of his paintings that was discovered buried in the mudslide. Amazingly, he was able to restore it to its original condition.
The board of trustees of the Art Foundation is Robert G. Dibley, John M. Doordan, Jon A. DuPrau, Frank E. McGinity, and newcomers John A. Brinker, Nancy Knight, and Katherine Murray–Morse. New president Keith Mautino Moore heads the foundation. We drank a toast in memoriam to Robert V. Meghreblian. It was then time to go into the dining room for a scrumptious dinner that ended a delightful cultural evening.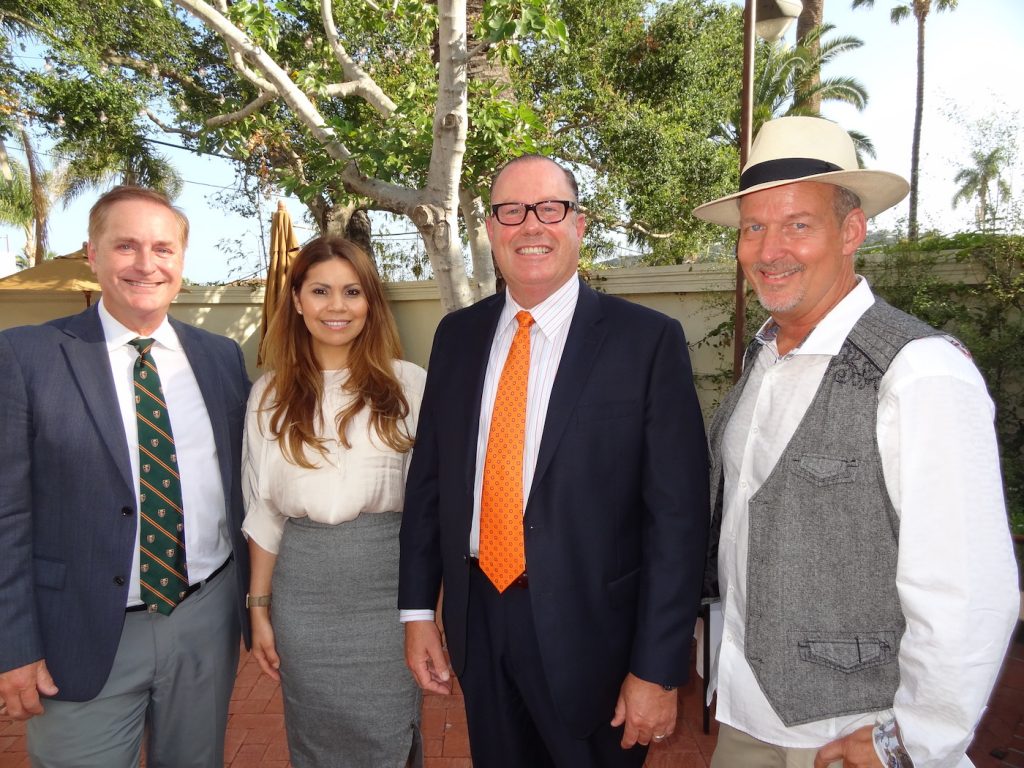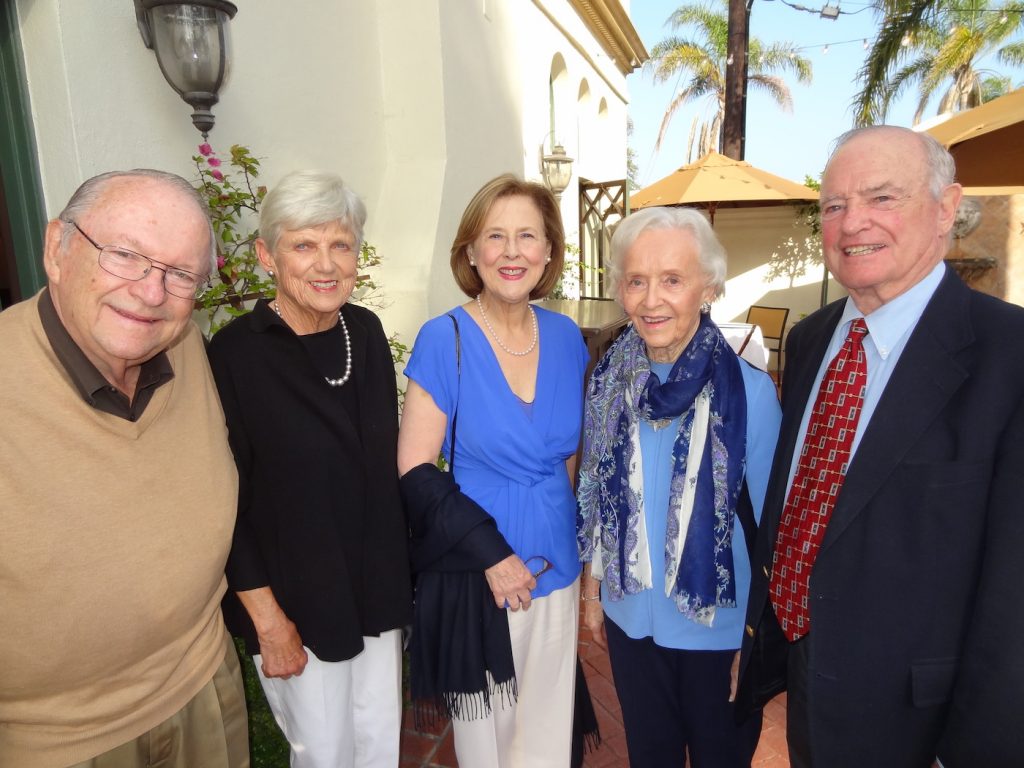 You might also be interested in...