Cover to Cover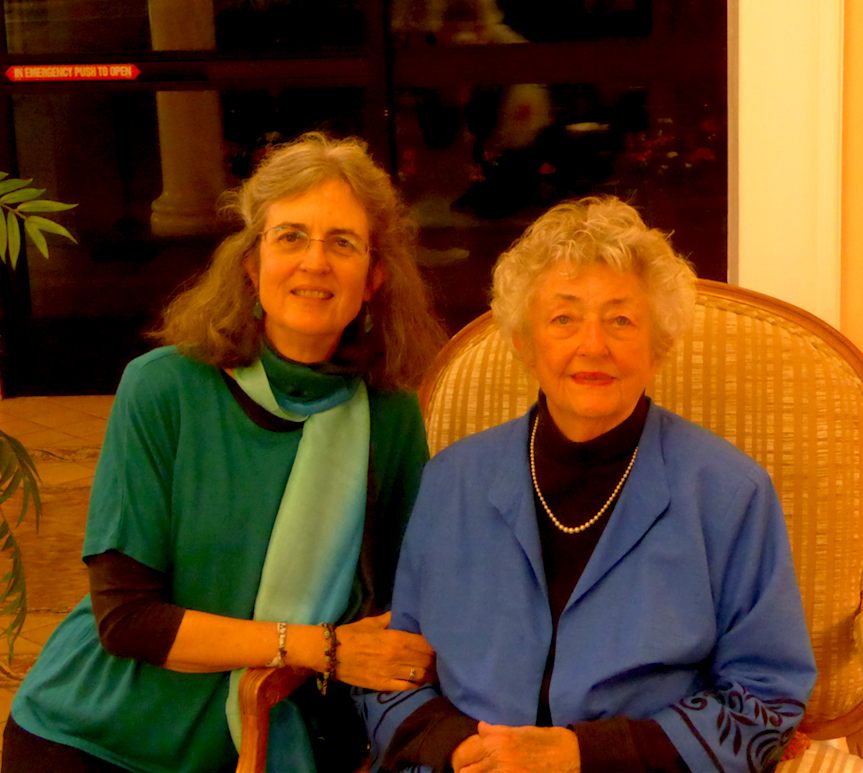 A mother-daughter collaboration that started 10 years ago has just come to fruition.
Montecito resident Helen Drachkovitch and her cultural anthropologist daughter, Nicole Sault, who lives in Palo Alto, have just published Celebramos/Let's Celebrate: Seis Traditions de Mexico/ Six Traditions From Mexico, a bilingual work.
"It all started a decade ago when my mother became interested in piñatas and started exploring their origin," Nicole told me at a bijou book bash at Tecolote, the bustling bibliophile bastion in the upper village.
"Then Mariachis followed, as well as other traditions like the Posadas. She then decided to write a bilingual book to help Spanish speakers learn English and English speakers learn Spanish, while discovering more about the history and cultures of Mexico."
This is Sault's second work, having published Many Mirrors: Body Image and Social Relations in 1984.
Now the dynamic duo are working on other literary projects – Helen a bilingual children's book on the adventures of a mouse and Nicole a work on the cultural meaning of Andean condors among indigenous peoples of South America
Big MAW on Campus
The Music Academy of the West's 71st annual summer festival continues apace.
The week started with a "Campus Takeover" for directors James Darrah's and Sara Widzer's Operafest with scenes set around the Miraflores locale with Jonathan Dove's L'Altra Euridice, Ellen Reid's Floats the Roving Nebula, and Barber's A Hand of Bridge among the works on offer.
The fest ended at Hahn Hall with Leonard Bernstein's Trouble in Tahiti conducted by Edwin Outwater, with Tamara Sanikidze as music director and Peabody Southwell as production designer.
Just 24 hours later at the Lobero, a selection of talented musicians performed in the festival artists series with works by Poulenc, Penderecki, Johnson, and Mozart, while pianist Jeremy Denk captivated the Hahn Hall stage with pieces by Prokofiev, Beethoven, Schumann, and Mozart.
The entertaining week wrapped at the Granada with conductor Larry Rachleff and the Academy Festival Orchestra, with former academy composer in residence Caroline Shaw on violin with the Left Coast premiere of "Lo".
Bernstein's Symphonic Dances from West Side Story and Sibelius's Symphony No. 5 in E-Flat Major completed the program.
Show of Support
The popular food and wine festival at the socially gridlocked Museum of Natural History was a sold-out event.
The 31st annual fest, which had more than 1,050 guests and raised in excess of $80,000 for the museum's programs, featured more than 50 premier Central Coast wineries and myriad food vendors on the 11-acre oak shaded Mission Creek campus.
To avoid any problems with over imbibers, designated drivers were allowed free admission.
I'll drink to that.
Ensemble Theatre gets Hefty Check
The Ensemble Theatre Company (ETC) at the New Vic has just been given a major handout from the California Arts Council.
The popular company, run by artistic director Jonathan Fox, has just been awarded a grant of $15,050 as part of the council's Arts Education: Exposure program.
The grants support attendance at performances and exhibitions for students who may have otherwise limited access to such experiences.
With such support, ETC will present the Student Matinee Program, which allows nearly 1,200 junior high and high school students to experience the power of live theater, often for the first time.
You might also be interested in...