Ready to Rally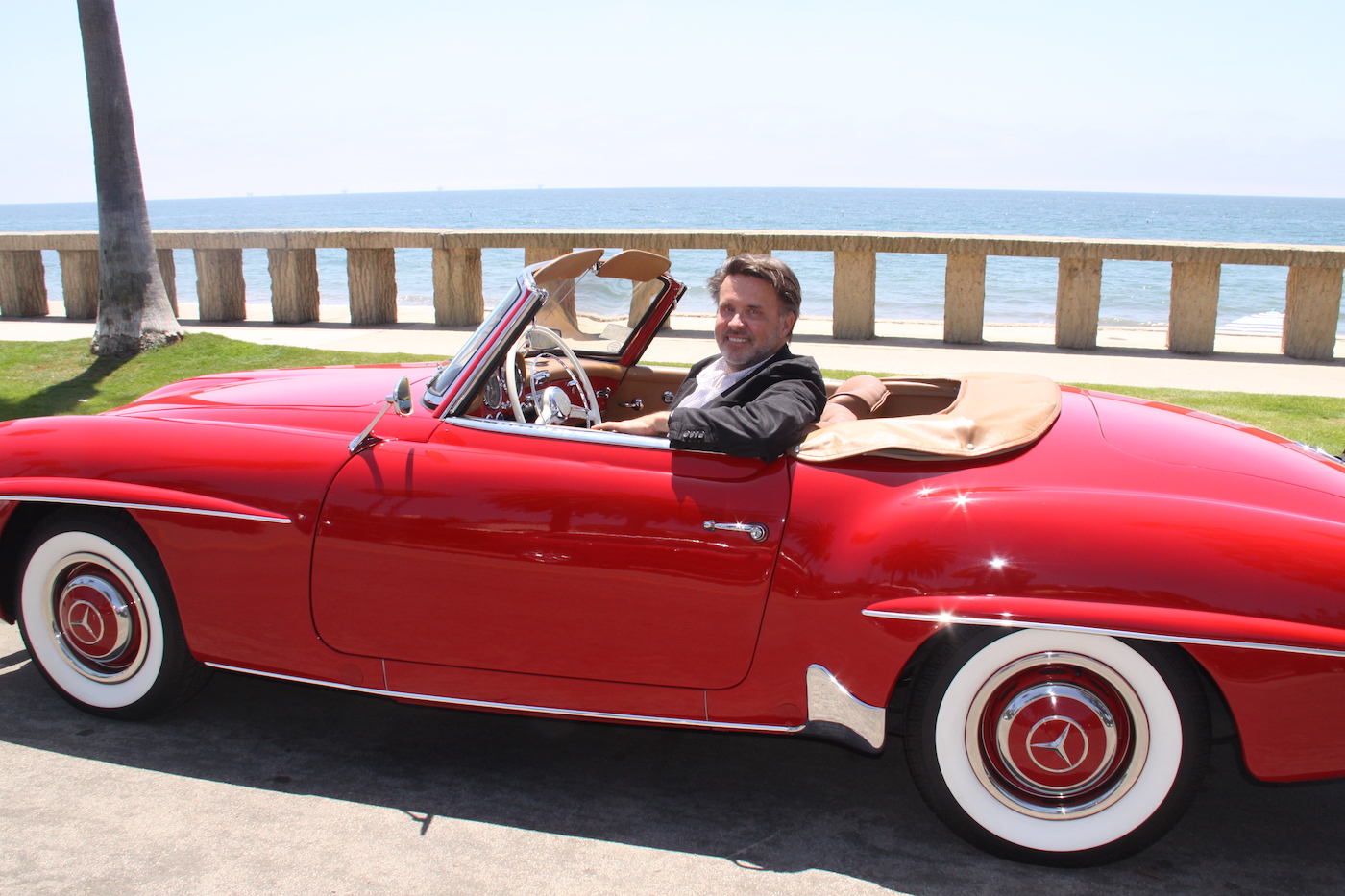 Okay, quick, what do the following names have in common: Denzel Washington, Jennifer Lopez, Shaquille O'Neal, Edward James Olmos, Jeff Henley (VP, Oracle, also president of United Boys & Girls Club of Santa Barbara County advisory board), and Angel Martinez (former CEO, Deckers Brands)?
Give up?
They were all at one time or another members of a Boys & Girls Club (or just a Boys or Girls Club, depending upon how far back). All are alums who've expressed both thanks and admiration for the Boys & Girls Club, and all say they may have traveled a different path if not for the positive influence of the organization.
While none of those celebrities are expected to attend (though, one never knows!), the upcoming 5th Annual United Boys & Girls Club of Santa Barbara County Rally4Kids will take place Saturday, July 14, a 200- to 250-mile run that will take the better part of a day to complete. Among the 60+ drivers and/or navigators will be Angel Martinez, Tom Parker, Monte and Maria Wilson, Dana and Andrea Newquist, Michael and Misty Hammer, Scott Linde, Bill and Christine Wilson, Pat and Ursula Nesbitt, Virgil Elings, Alan Porter and Brenda Blaylock, and Scott Perry.
Michael Baker, who heads up the Boy & Girls Club, explains that "One-hundred percent of the proceeds of the rally will go towards our efforts to reach those youth that need our services the most. Not one child," he points out, "is ever turned away from our services due to their financial situation."
This year's event will be a "Poker Run"-style rally, during which at each of the three designated stops, drivers, and navigators will be handed a playing card and the group with the best poker hand earns extra points for their team.
Last year, proceeds were used to help start a brand-new club location in Buellton. "We are happy to report," says Baker, "that the Buellton program is thriving, with over one-hundred-seventy members and growing." His hope is to continue to expand programs into Santa Ynez Valley.
The People and the Cars
The original plan was to limit participation to 50 cars, but there are now 60 cars signed up and Michael admits there may be room "for a few more. We'll make it work," he says, if a couple more people sign up. The whole event on Saturday culminates with our White Party on the Green at the lovely Nesbitt estate where we will be honoring Michael and Misty Hammer with the Michael and Anne Towbes Award.
As for the quality of cars being driven, "there'll be some McLarens, many Porsches, Shelby Cobras, A Rolls Royce or two, and plenty of classic older cars. One person that comes every year," Baker tells us during a recent telephone conversation, "is James Fenkner in his 1968 VW bug." Fenkner apparently keeps his rally stickers on year-round. Monty and Marie Wilson will get to enjoy the rally this year, as they are only participants instead of organizers. "Russell Steiner will have his usual head-turning vehicle," Baker promises. Michael Hammer (Michael and the Armand Hammer Foundation are the title sponsors) will show up in something cool, and "You can guarantee that Angel [Martinez] will be driving a classic Porsche," says Baker. Jim Crook always arrives with something special, and Dana Newquist inevitably drives a classic car.
Party On
If you are considering whether to join these fine people on their 24-hour jaunt (the event begins with a Friday night Driver-Navigator Party at Scott Perry's home, the cost to participate is $1,250 per car. Saturday morning sign-ups begin at 7 am, and the cars take off beginning at 8 am, after a continental breakfast at the Procore Technologies launch site in Carpinteria. Additionally, there's been a lunch stop along the 250-mile route and two tickets to the "White Party on the Green" at the Nesbitt Estate in Summerland.
During the Friday night party (6 to 8 pm), "we give them a 'glimpse' of the 200 to 250 miles long rally route," Baker explains. During the "Poker Run," drivers receive a playing card with which to create the best poker hand possible. They are also given a Driver/Navigator book with specific questions, which gives them additional points when answered correctly. "The rally has nothing to do with speed," Baker says, "it's all about knowledge and answering the questions that are in the book."
When asked if he'd at least tell us whether the rally will be heading east or west, Michael Baker responds, "I will tell you this: at some point in the rally, you will drive north, south, east, and west."
The rally concludes in "the greater Santa Barbara area" where participants will turn in their books for scoring. They'll be able to head home by three or so, allowing them to go home, change, take a break, and get back to Pat Nesbitt's by 5 pm for the White Party."
The four-woman Bella Electric Strings will headline, and Andrew Firestone performs his usually delightful emcee-auctioneer role. The half-dozen live auction items include a "flight experience" in a small plane doing tricks and a speedway experience that includes a night at the Wynn in Las Vegas. "Boys and Girls Club has plans to build four new bunkhouses for kids at Camp Whittier," Baker informs, "and each cabin will cost twenty-five thousand dollars to build, so there'll be naming opportunities for those sponsors willing to put up that kind of money."
All the proceeds of the rally and the party will go to services for the kids, so if you'd like to simply attend the party, call the United Boys & Girls Clubs of Santa Barbara County at (805) 681-1315 or go online to: rally4kids.org for more information.
You might also be interested in...