Cement Not Taken for Granite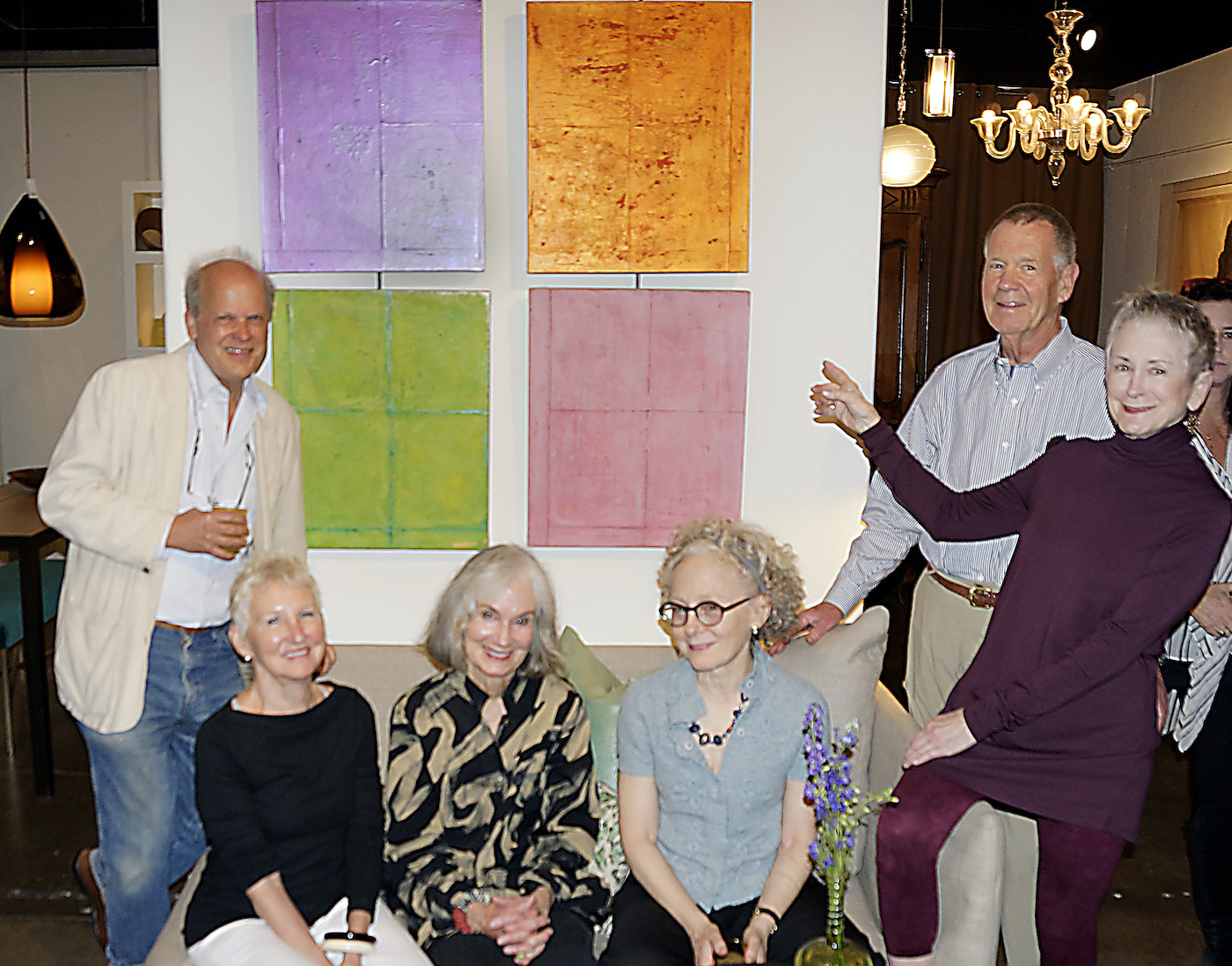 Cabana Home, the interior design store owned by Steve and Caroline Thompson, was socially gridlocked when an old friend, artist Robyn Geddes, launched his latest exhibition of 21 works.
Robyn, who I knew in New York in the late 1970s when he worked at Andy Warhol's Factory – Andy's East 66th townhouse was just a tiara's toss from my Manhattan apartment – has had solo shows in the U.K., Houston, Minneapolis, the Big Apple, and our Eden by the Beach, including Flock: Birds on the Brink at Lotusland.
His latest show, The Pacific Cement Series – using sandpaper, cement, and paint – Robyn describes as "extremely experimental," but giving "great texture."
Works, which will be hung until the end of the summer at the Santa Barbara Street locale, range from $2,500 to $6,000.
Among the gaggle Geddes groupies at the launch were Nancy Gifford, Terry Ryken, Larry Feinberg, Nigel Gallimore, Starr Siegele, Carolyn Amory, Robyn's mother, Bill and Trish Davies, Joan Tapper, Jamie and Marcia Constance, Barbara Woods, Joanne Holderman, and Ralph and Diana MacFarlane.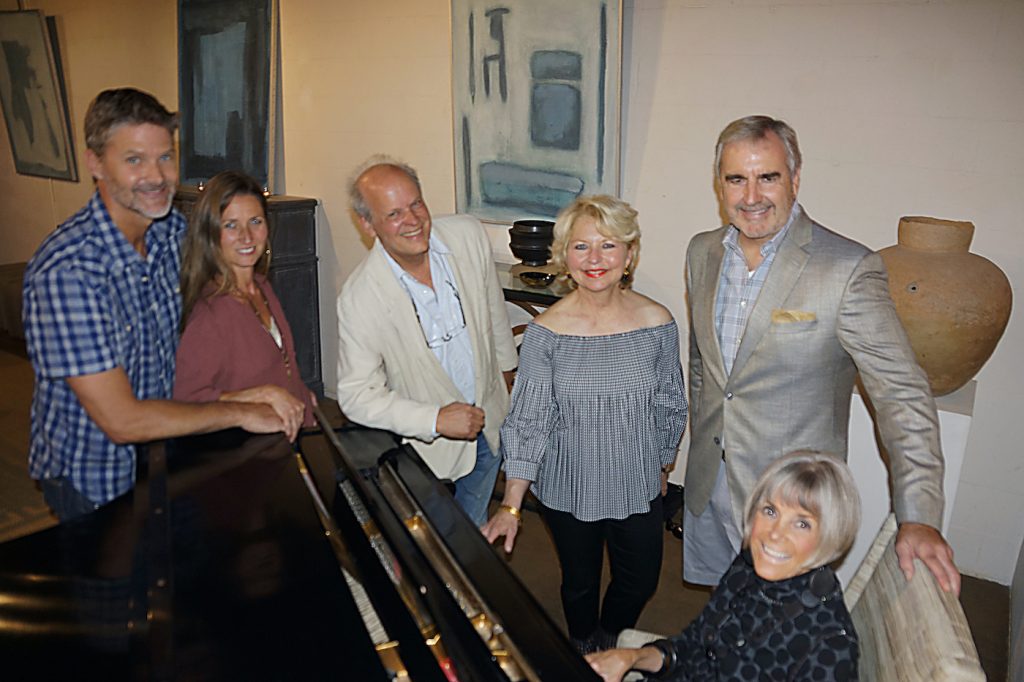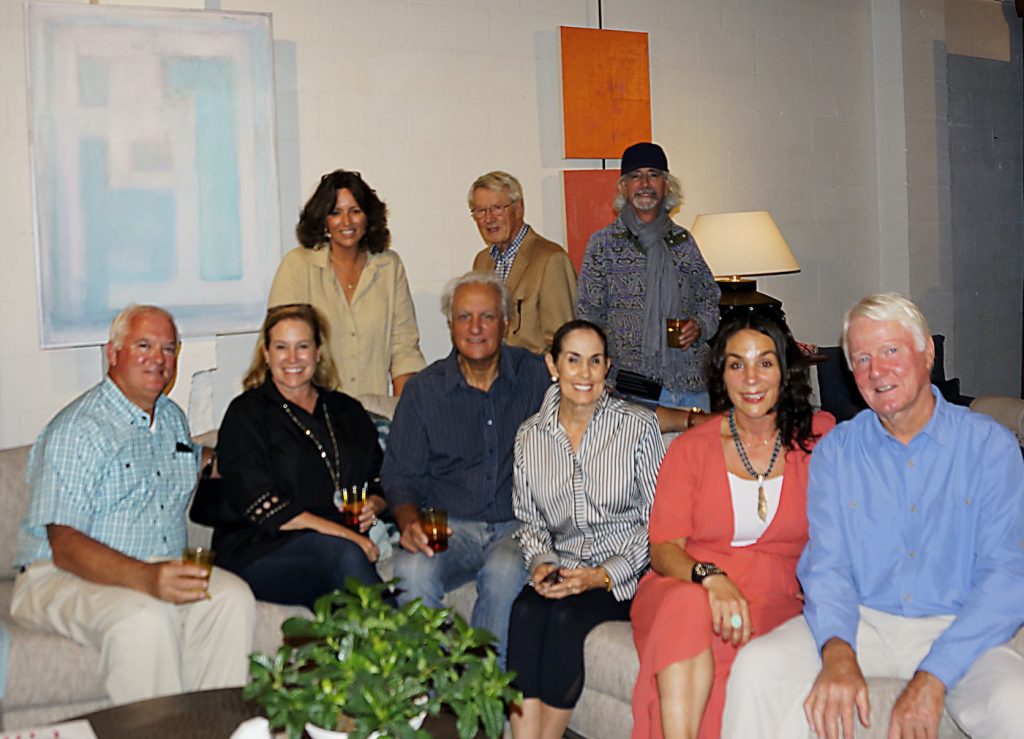 Show of Support
Montecito's most famous resident Oprah Winfrey is clearly a woman of many talents.
The TV talk show titan, 64, has just made a vocal cameo on the Hulu sci-fi show The Handmaid's Tale, with her distinctive tones heard on a radio broadcast.
The show's executive producer Bruce Miller says: "We heard Oprah was a fan of the show. We had a story idea and I thought wouldn't it be wonderful if… So we asked and she said yes, and it was a lovely easy process.
"The radio segment she recorded was inspired by the free radio aired by the Allies during World War II."
You might also be interested in...