Project Fiesta 2018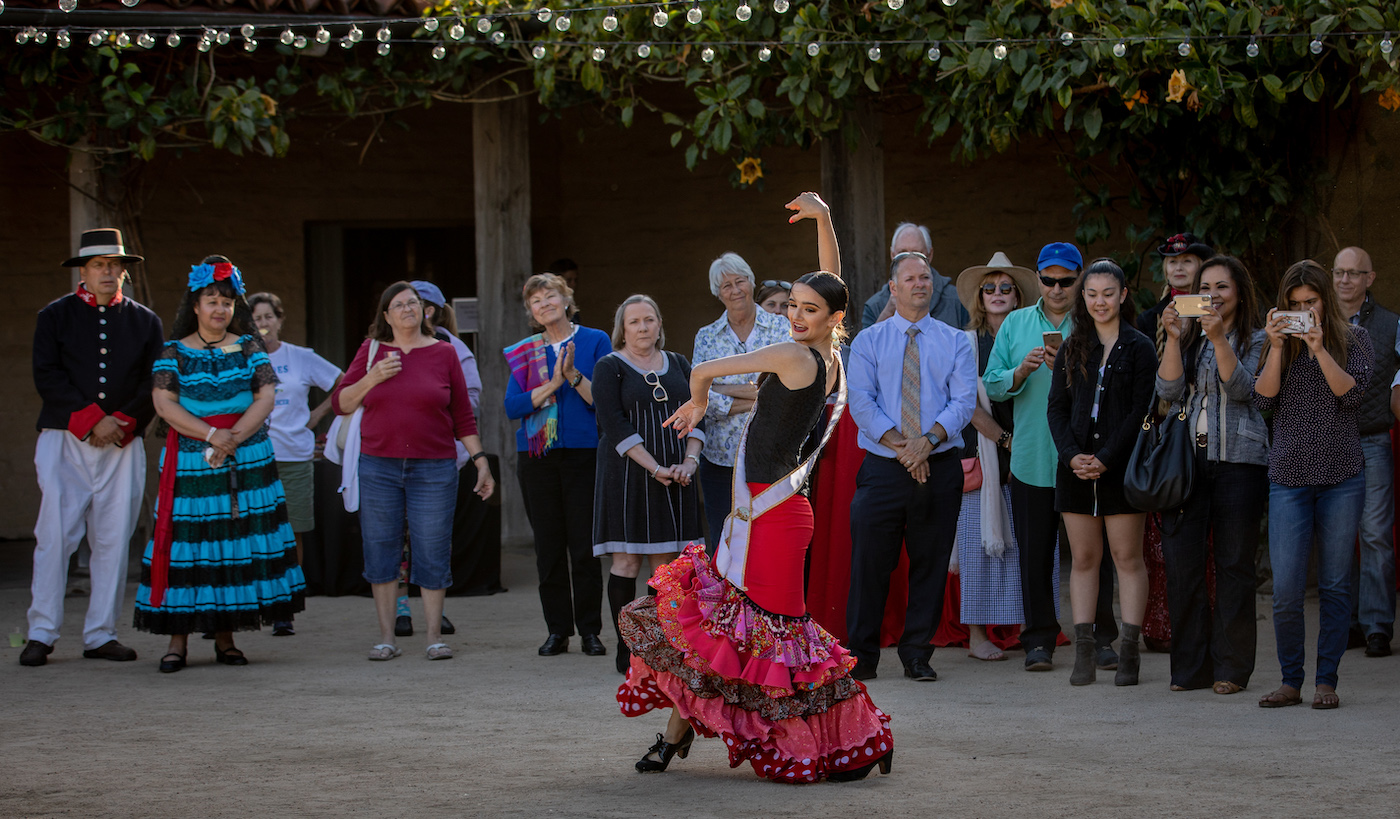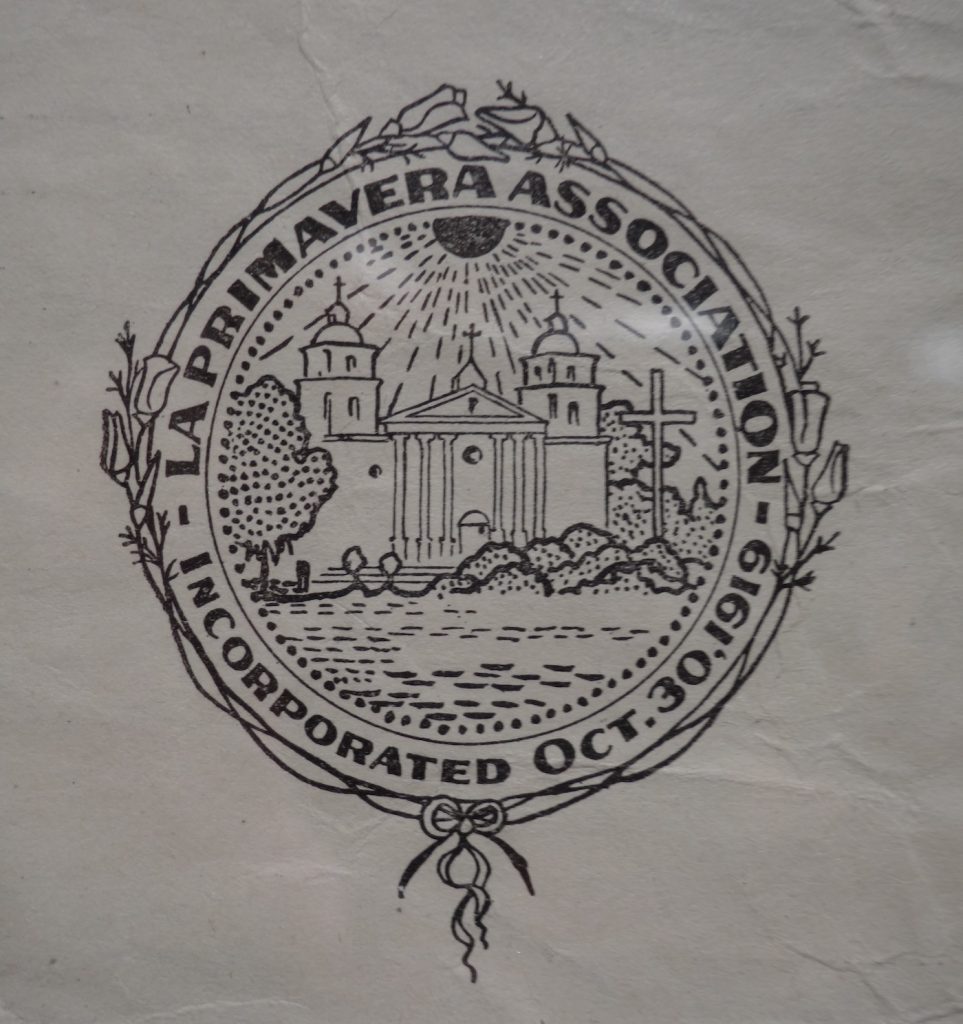 The Santa Barbara Historical Museum welcomed the upcoming 95th Old Spanish Days Fiesta with the opening celebration of a new edition of Project Fiesta on June 7, in the museum courtyard. On hand to greet attendees were representatives from the museum and Old Spanish Days including Museum trustee Bill Reynolds and interim executive director Michael Redmon, along with La Presidenta Denise Sanford and Fiesta 1st vice-president Barbara Carroll. Gilbert Raya was busy making tacos, 2018 Spirit of Fiesta Jesalyn Contreras-McCollum delighted the crowd with her fandango, and refreshments featured traditional margaritas.
In its fourth year of production, Project Fiesta features some fascinating new elements. Festive streamers invite visitors to sit in historic chairs from the original El Paseo restaurant at tables that display original menus. The show for the evening on the "El Paseo stage" is the 1935 Technicolor movie La Fiesta de Santa Barbara, which includes such iconic stars as Judy Garland, Leo Carrillo, and Lana Turner. A bit corny for today's tastes, the movie represents a slice of America's past interpretations of Old Spanish Days.
Also represented this year are the historic antecedents of the 1924 Fiesta. These include artifacts and photos from the 1886 Mission Centennial celebration, the Floral Festivals of 1892-1896 (themselves inspired by the 1891 celebration for the visit of president Benjamin Harrison), and La Primavera, the 1920 attempt to establish an annual Spanish festival in Santa Barbara.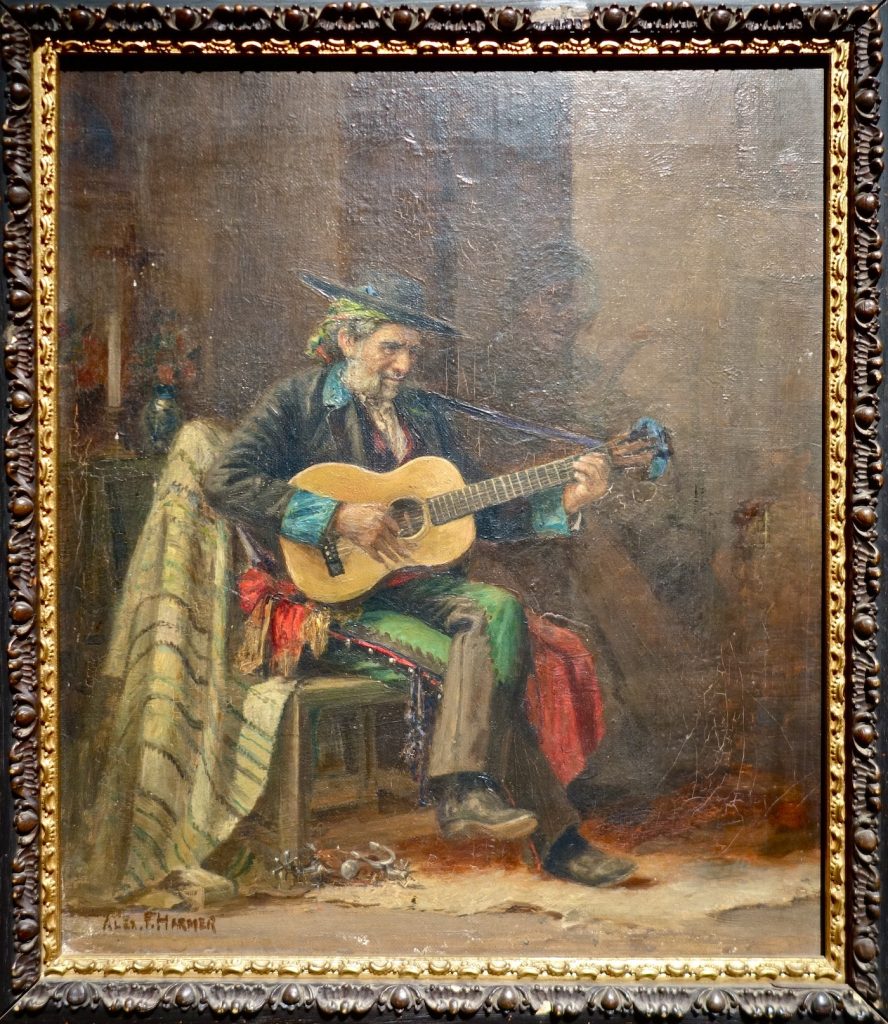 Besides the screen showing La Fiesta de Santa Barbara, there is a screen scrolling clips from the original Old Spanish Days Parade of 1924, which include the anachronistic 1542 landing of Juan Rodríguez Cabrillo. Sailing his caravel around Castle Rock "Cabrillo" landed by dory on West Beach near Plaza del Mar, where he was welcomed by a tribe of Kiwanis. Cabrillo, of course, never landed in Santa Barbara having sailed right by, though he is believed to be buried on one of the Channel Islands. And what the heck Detroit Indians were doing in Santa Barbara at the time is a complete mystery!
For that first Fiesta, it was decided to have a Queen selected by vote of the resident population. In a fierce contest that buried the five contest judges with ballots, Madalynne Romero emerged victorious and was crowned Queen of Fiesta. Her photo, and that of her closest runners-up, Hortensia Richardson and Marie Baron, are displayed in the new exhibit. They joined the parade in a special Queen float that also carried the erstwhile Cabrillo.
This year's exhibit is sponsored by Museum trustees John C. Woodward, Marlene and Warren Miller, and Eleanor Van Cott, TVSB, and Old Spanish Days.
Activities connected to the exhibit included a walking tour of public art by Erin Graffy on June 23; an upcoming First Thursday screening of "Cascaron" and after-hours dance party with salsa band Mescal Martini on Thursday, July 5; a History Happy Hour on the topic of Fiesta by Ms Graffy on Wednesday, July 25; and a talk on Santa Barbara's historic parades and festivities by Neal Graffy on September 20. Visit the museum website at www.sbhistorical.org for more detailed information.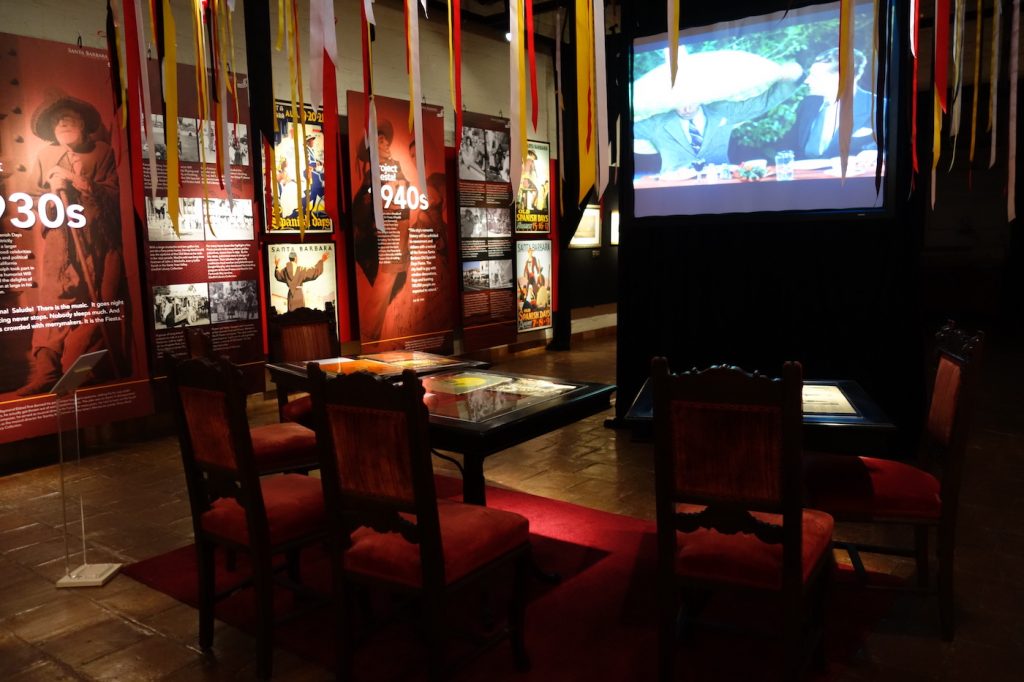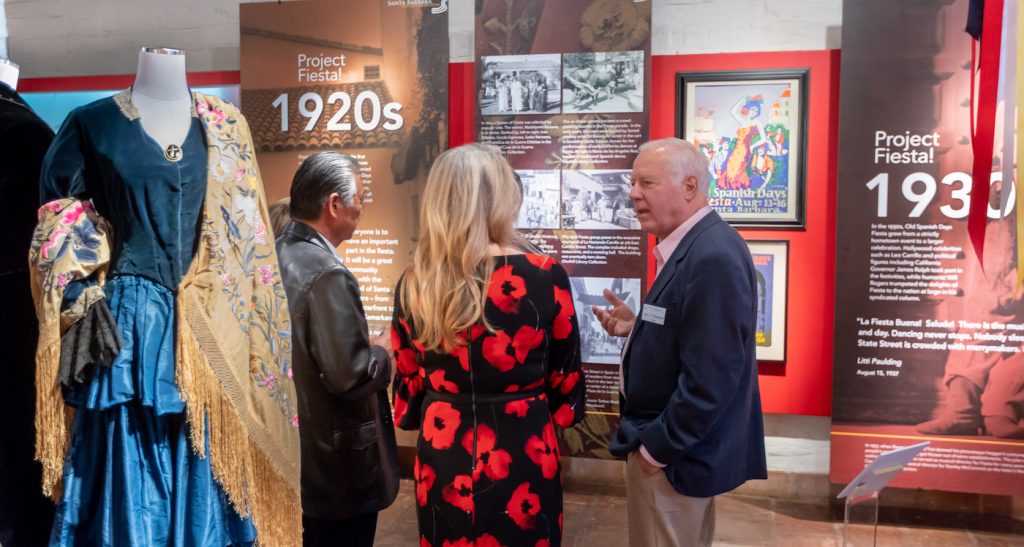 You might also be interested in...