One for the Books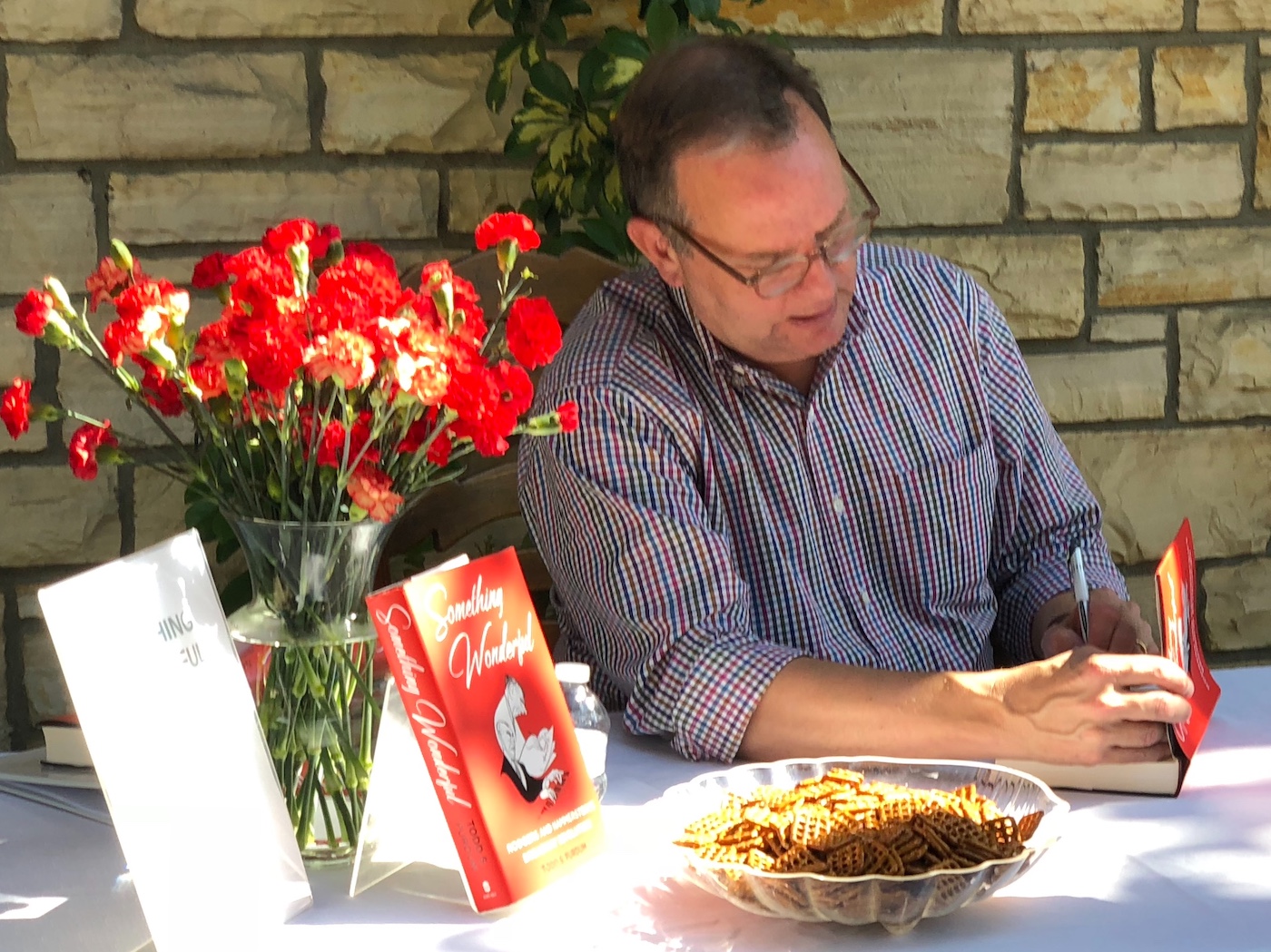 It was some enchanted evening in the upper village when Vanity Fair writer Todd Purdum launched his new well-researched, 386-page book Something Wonderful: Rodgers and Hammerstein's Broadway Revolution with a bibliophile bash at Tecolote, the lively literary lair.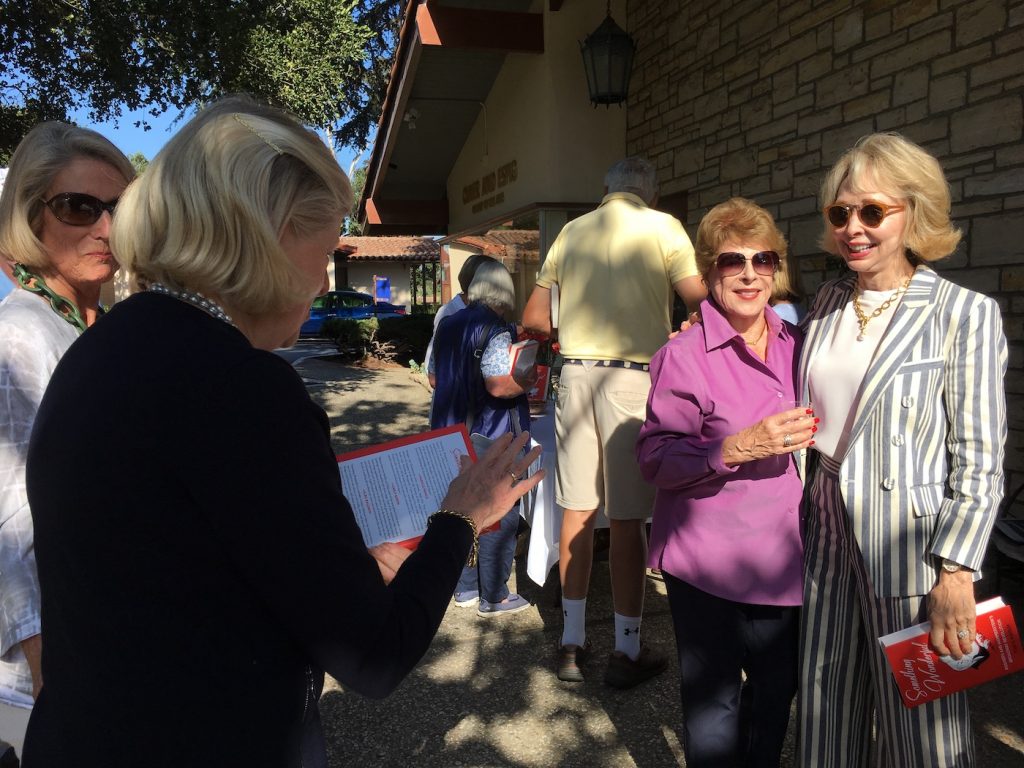 Purdum, who worked for The New York Times for more than 20 years as White House correspondent and Los Angeles bureau chief, is married to Dee Dee Myers, former press secretary for president Bill Clinton, and lives in Hancock Park, near my former home.
"It took me three years to write," says Todd. "There was a lot of research in New York and Washington, so there was also quite a bit of traveling."
The tome is a fascinating history of the collaboration of two giants who took musical theater to new heights with works such as Oklahoma! – which just celebrated its 75th anniversary – Carousel, South Pacific, The King and I, and The Sound Of Music.
There are also a number of local connections with Harrigan Logan, daughter of Josh Logan, who co-wrote South Pacific with the dynamic duo, living in Summerland, and Peter Melnick, Rodgers's composer grandson residing in our rarefied enclave.
Tech Mate
Montecito's most famous resident, Oprah Winfrey, already runs her own cable network, acts in blockbuster films, has a hefty stake in Weight Watchers and is a contributor to the CBS news magazine 60 Minutes.
If that wasn't enough, she has now inked a multi-year contract to develop content for Apple.
"Together, Winfrey and Apple will create original programs that embrace her incomparable ability to connect with audiences around the world," says Apple, which will be using the deal to take on Netflix and Amazon, according to industry insiders.
Oprah, 64, just extended her deal with OWN through 2025, its parent company Discovery Communications announced in December.
The talk-show titan's deal with Apple is the latest round in the battle for talent among the technology giants. Just last month, Netflix enlisted former president Barack Obama and his wife, Michelle, to produce content for the streaming giant.
Apple has previously signed production deals with Reese Witherspoon, Jennifer Aniston, and NBA star Kevin Durant.
Wedding Bells
Montecito Oscar-winning actress Gwyneth Paltrow, who announced her engagement to TV producer Brad Falchuk in January, is set to the tie the knot at summer's end at her home in the Hamptons, according to the New York Post's Page Six.
Gwyneth, 45, and Pose producer Falchuk, 47, have dated for the past four years after her "conscious uncoupling" from her Coldplay rocker husband Chris Martin.
Four-legged Friends
Montecito TV talk show host Ellen DeGeneres has joined a gaggle of celebrities urging Indonesia's president to the ban the brutal trade in dog and cat meat for human consumption.
The appeal comes after local campaigners against animal cruelty and Humane Society International exposed markets on the island of Sulawesi, where dogs were bludgeoned to death in the thousands and blow-torched alive to remove their hair before onlookers, including children.
The letter to President Joko "Jokouri" Widodo said if Indonesia joined other Asian nations that have already banned the cruel trade, it would be "celebrated globally" and end a stain on the country's reputation.
Ellen joins actress Cameron Diaz, talent show judge Simon Cowell, comedian Ricky Gervais, and musician Moby, among many others, signing the letter.
Sightings: Facebook founder Mark Zuckerberg checking out the Ty Lounge at the Biltmore…Author T.C. Boyle noshing at Oliver's…Comedian Steve Martin checking out the wares at C'est Cheese
Pip! Pip!
You might also be interested in...