Baker's Glide and Joy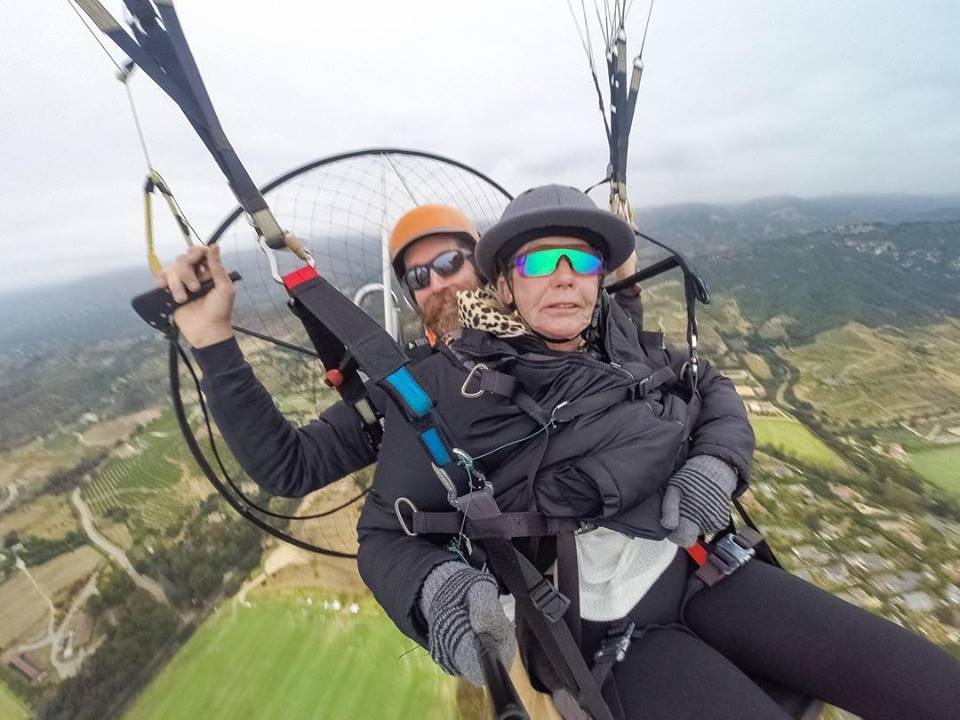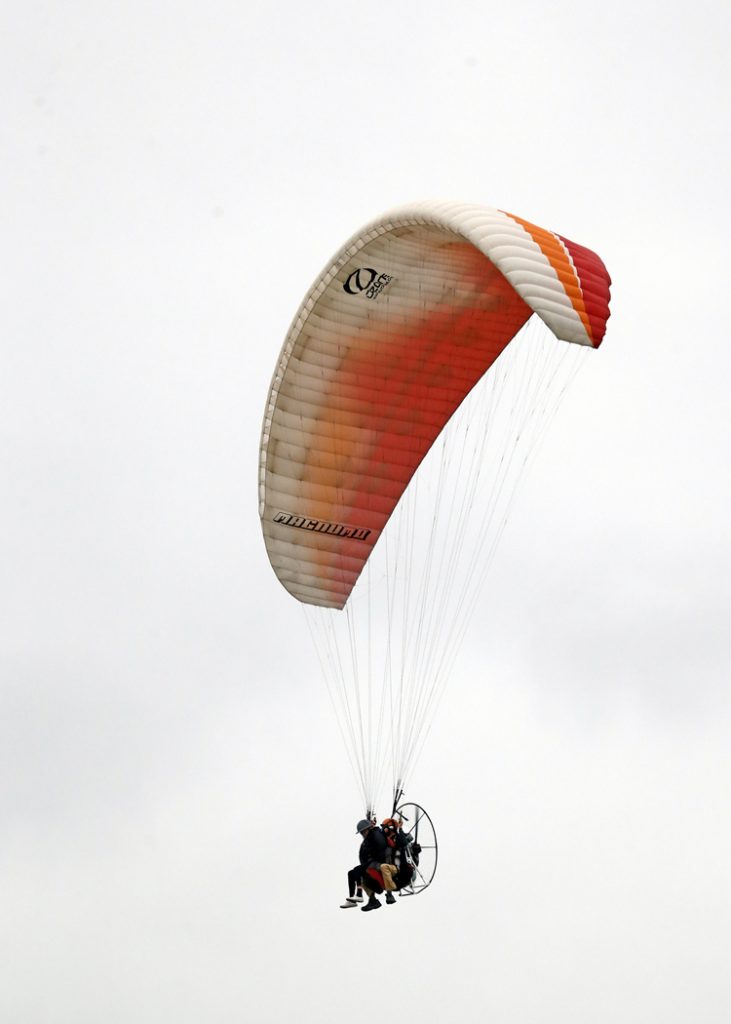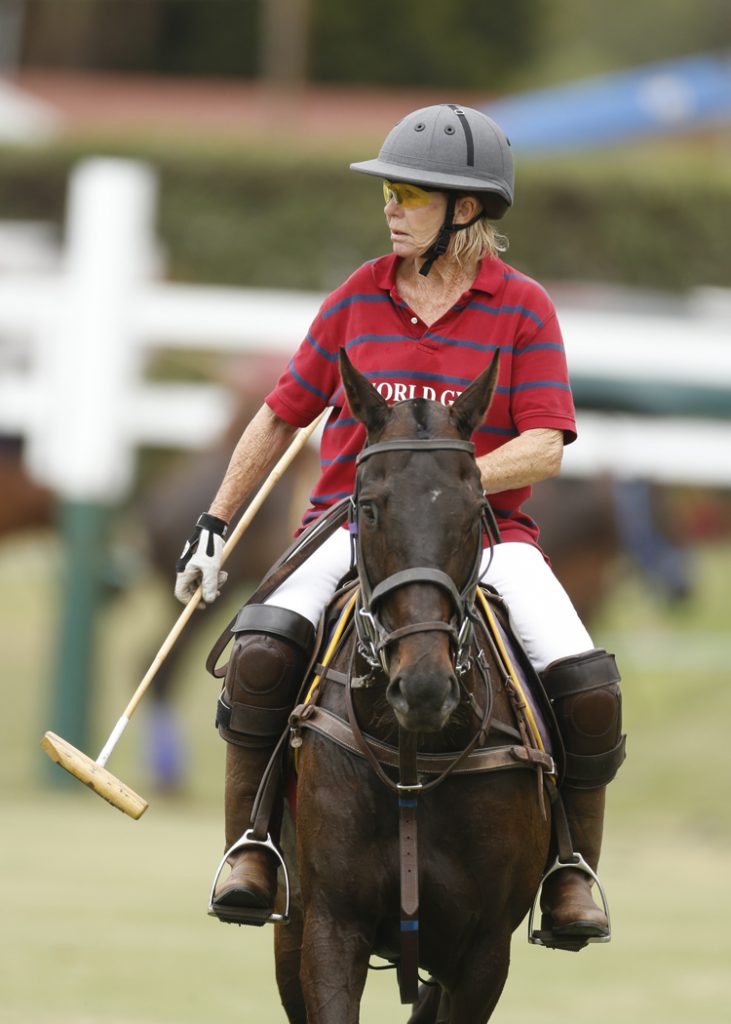 Santa Barbara Polo Club player Judith Baker has been flying high!
To celebrate her 75th birthday the bubbly Brit, who I have known for more than a decade, took a 3,000-feet, 30-minute paragliding flight above the exquisitely manicured oceanside Carpinteria club after participating in a tournament playing for the World Gym team.
"The idea originally came about when the polo medic was flying above the club one afternoon, and I jokingly asked if I could fly into my birthday party," explains Judith. He said, 'Sure, let's make it happen.'"
Chris Grantham with Fly Above All Paragliding was enlisted and he and the birthday girl, who has been riding since the age of three, took off from the hallowed Holden Field, after a few instructions, all intact except for Judith's left shoe.
"We flew for about 30 minutes 3,000 feet above Carpinteria, Summerland, and Montecito. The view from above was astoundingly incredible. After making a fly past of the club, we landed back on the field where I was greeted by my friends and a glass of champagne, which commenced the party!"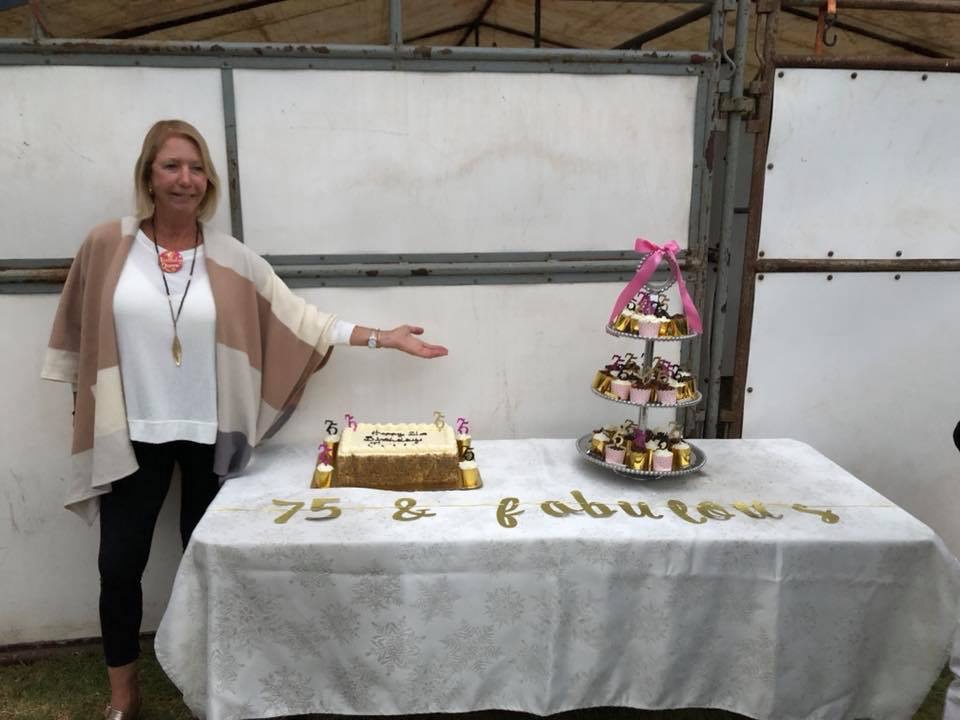 Judith, who moved to America in 1966, competed in Virginia, Florida, and California, and also represented her country in Holland and Germany, winning the ladies' championship.
She also started the Winston arena polo club in Anaheim and since then has had a successful career training polo ponies.
As for her paragliding experience, Judith adds: "It was extraordinarily exhilarating. I felt very safe. Everybody, whatever age, should try it."
Lowe on the Go
Actor Rob Lowe and his jewelry designer wife, Sheryl, are selling their 3.4-acre Montecito home for $47 million.
The tony twosome have listed the 10,000-sq.-ft, 20-room property with uber realtor Suzanne Perkins of Sotheby's Realty.
They built their dream home, Oakview, just a tiara's toss from Oprah Winfrey in 2005, even bringing in a feng-shui master to create the perfect flow of energy.
The main part of the house boasts 6 bedrooms, a formal dining room, a wine cellar, a film screening room, and a piano bar.
The guest house features 2 bedrooms with its own kitchenette. There is also a 800-sq.-ft. pool house with one more bedroom, a kitchen, and a tennis court.
You might also be interested in...