A Song Just for You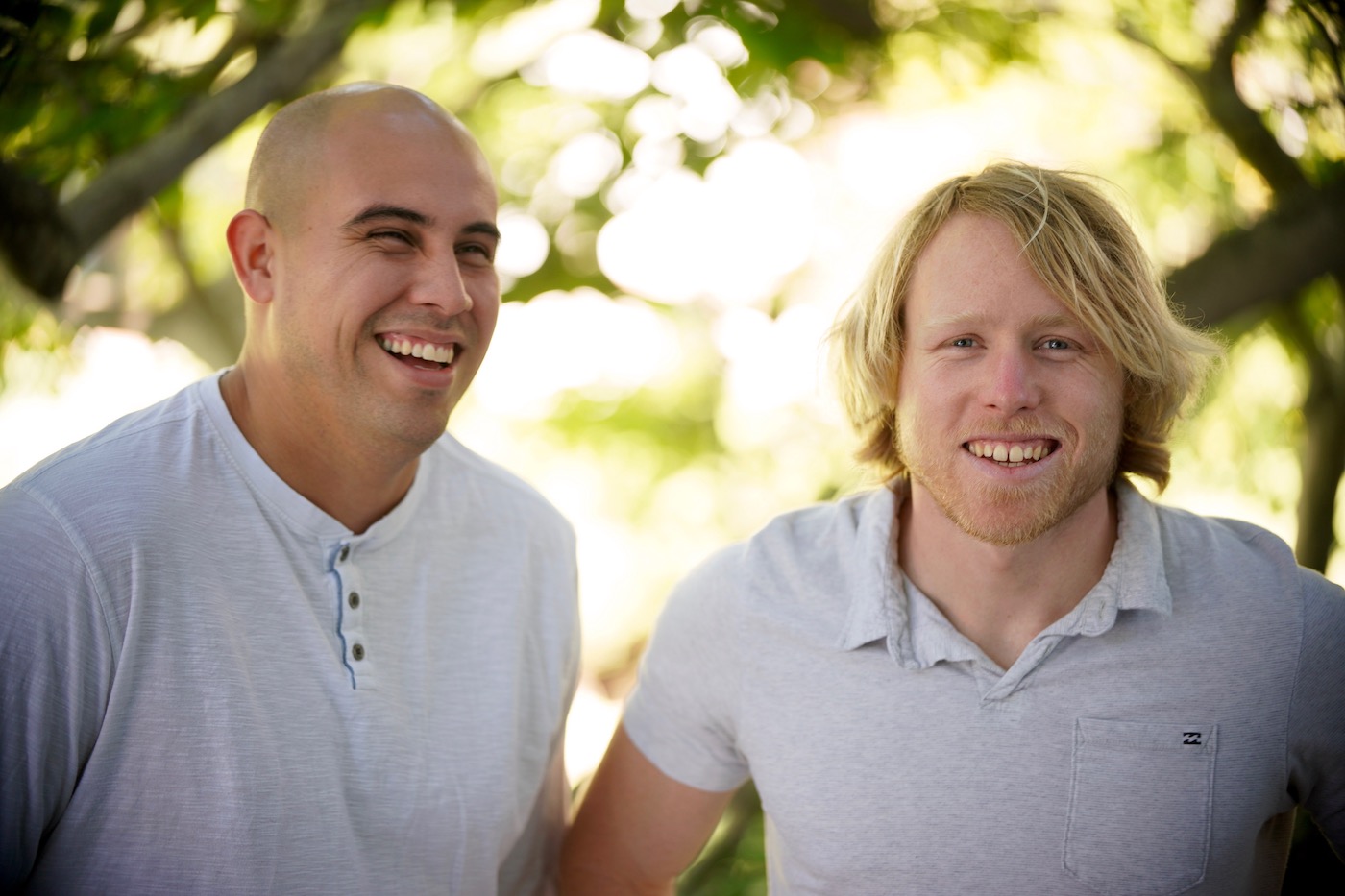 It doesn't matter how big or how small a wedding actually is: as soon as the bride and groom are permitted to kiss, they still walk away married with one marriage license for two people. However, this does not propose the ostracization of romanticism; when it comes to getting married, nothing is too amorous for a pair of hopeful newlyweds.
And when people marry, music – often a specific song – is used to serenade the event with a symbolic melody to remember for the rest of their lives. That's precisely the reason two Santa Barbara musicians and acoustic duo Selden Cummings, 26, and Richard Lonsbury, 28, created a unique business called Your Love in Song, a company that will write a authentic and personalized song, "tailor-made" specifically for the bride and/or groom, or whomever the person(s) intended.
The professionals metamorphose your unique romantic history into the song you never heard before, eliminating the dedicated love songs written for nobody in particular. The duo thinks those songs in no way compare to a song written using the couple's story – when and where they met, how he or she proposed, even inside jokes – or whatever details the bride or groom wants to share and express through custom melody and lyrics.
After the duo write lyrics and chords to the client's liking, the song is recorded in a professional studio at "radio quality" and then downloaded, burned, mastered in any form of technology so the song remains accessible at any place any time. "When someone purchases our service, they are hiring professional musicians to create a customized, radio-quality ballad," says the sole owners of Your Love in Song.
The client may also request the song be performed at the wedding or any other festivity that may be fitting. The acoustic duo also says if the client only needs help writing the music, or maybe just the lyrics, and wants to sing or play the tune as well, Selden and Richard always enjoy working with patrons and new talent. The song is not finished until the client is 100-percent satisfied with the overall experience of solidification of his or her personal serenade.
For Selden, music has been a talent for as long as he can remember. He went to San Marcos High, then spent a couple of years at Santa Barbara City College before attending UC Berkley as an English major, winning multiple awards in creative writing and poetry. Selden sings, plays the guitar, beats the drums, surfs, and his favorite place to travel has been Spain, where he ran with the bulls last summer.
Richard is also a lifelong Santa Barbaran who attended Santa Barbara City College. However, from 2007 to 2009, he attended the American Music and Dramatic Academy in New York, where he learned to use his deep baritone-style voice in a broader set of ranges to accommodate various genres of music. He has a wife and two kids, and has performed on the stage, music, and drama, for more than a decade and a half.
The two have written songs together ever since they met while acting in The Dino Show at the Santa Barbara Zoo in 2012, a spectacle specifically for kids that requires outgoing talented people to keep the young ones entertained.
They sing everything from modern and classic rock, jazz, opera, soft rock, and rap if the client so desires. Their flexibility to alter and experiment to totally satisfy the vision of this experience during the client's ultimate romance is what Your Love in Song is all about.
"We write heartfelt songs and implement fresh and fun ideas to ensure the bride and groom have the best experience possible when getting married," says Selden.
You might also be interested in...