In Bloom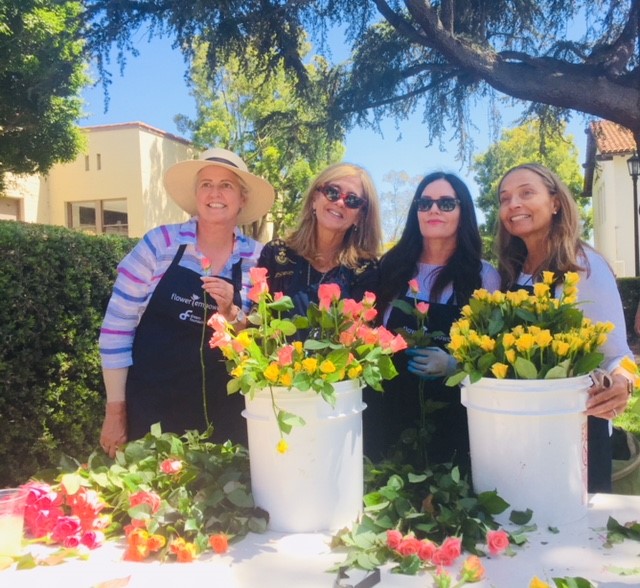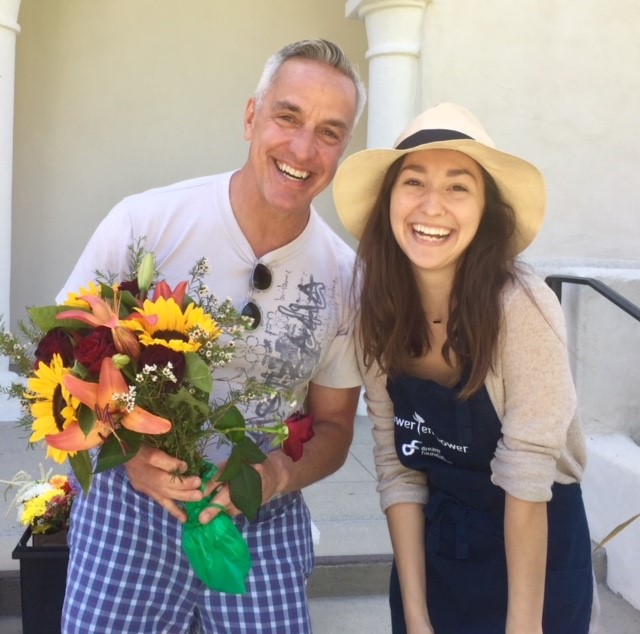 In lieu of the Dream Foundation's annual Flower Empower lunch, the popular nonprofit hosted a bouquet-making event on the front lawn of the Hospice of Santa Barbara.
Last year more than 8,300 bouquets were delivered, using donated flowers, to hospices, cancer centers, and personal residences.
The event, which raised $25,000, also honored program sponsors Tim and Diana Brown, George and Lisa Hagerman, Roger and Robin Himowitz, Bob Fuladi and Nissan Mahmoud, Paul and Shelley Schultz, and growers Harry and Eric Wingerden of Myriad Flowers, volunteer Jennifer Duffy, and youth volunteers Paige Maho and Clare Kelly.
A blooming nice time.
Honorable Mentions
The Music Academy of the West, which launches its popular summer festival later this month, has announced the winners of its inaugural Alumnae Enterprise Awards.
Open to all alumni of the festival, the awards program was announced last year to fund original classical music projects with significant community impact.
A total cash prize of $90,000 is shared among the six winning alumni – tenor Benjamin Bliss, violist Molly Carr, pianists Anna Petrova, Evan Shinners, and Theresa Kim, and mezzo-soprano Brenda Patterson.
Their projects were chosen from more than 50 applicants.
President Scott Reed says: "The awards provide a new incentive for our alumni to be entrepreneurial. We aim to inspire them to create projects that break the mold for what 21st-century musicians can accomplish."
Rest in Peace
On a personal note, I mark the passing of the irrepressible King of Clubs, Peter Stringfellow, who has died in London aged 77.
I first met Stringfellow, who had venues in Paris, Miami, and Los Angeles, when he opened his first U.S. venture near my Gramercy Park home in Manhattan in 1986, with other guests including the late Superman actor Christopher Reeve, future James Bond Pierce Brosnan and his late wife, Cassandra, and the Marquess of Worcester, now Duke of Beaufort.
I would also visit his London club in Covent Garden on my annual visits home for Royal Ascot, which takes place this week with Queen Elizabeth, who owns the venue near Windsor Castle, riding down the course with other members of the Royal Family in an open landau with bewigged retainers in red and gold uniforms.
Lifelong lothario Stringfellow had an extraordinary career, claiming he had bed 2,000 women in his lifetime.
A delightful man who grew old disgracefully.
Sightings: Actor Dan Aykroyd checking out the Nugget in Summerland…Oscar winner Jeff Bridges masticating at Opal…Author Fannie Flagg at the Montecito Village Grocery
You might also be interested in...