Takin' Care of Business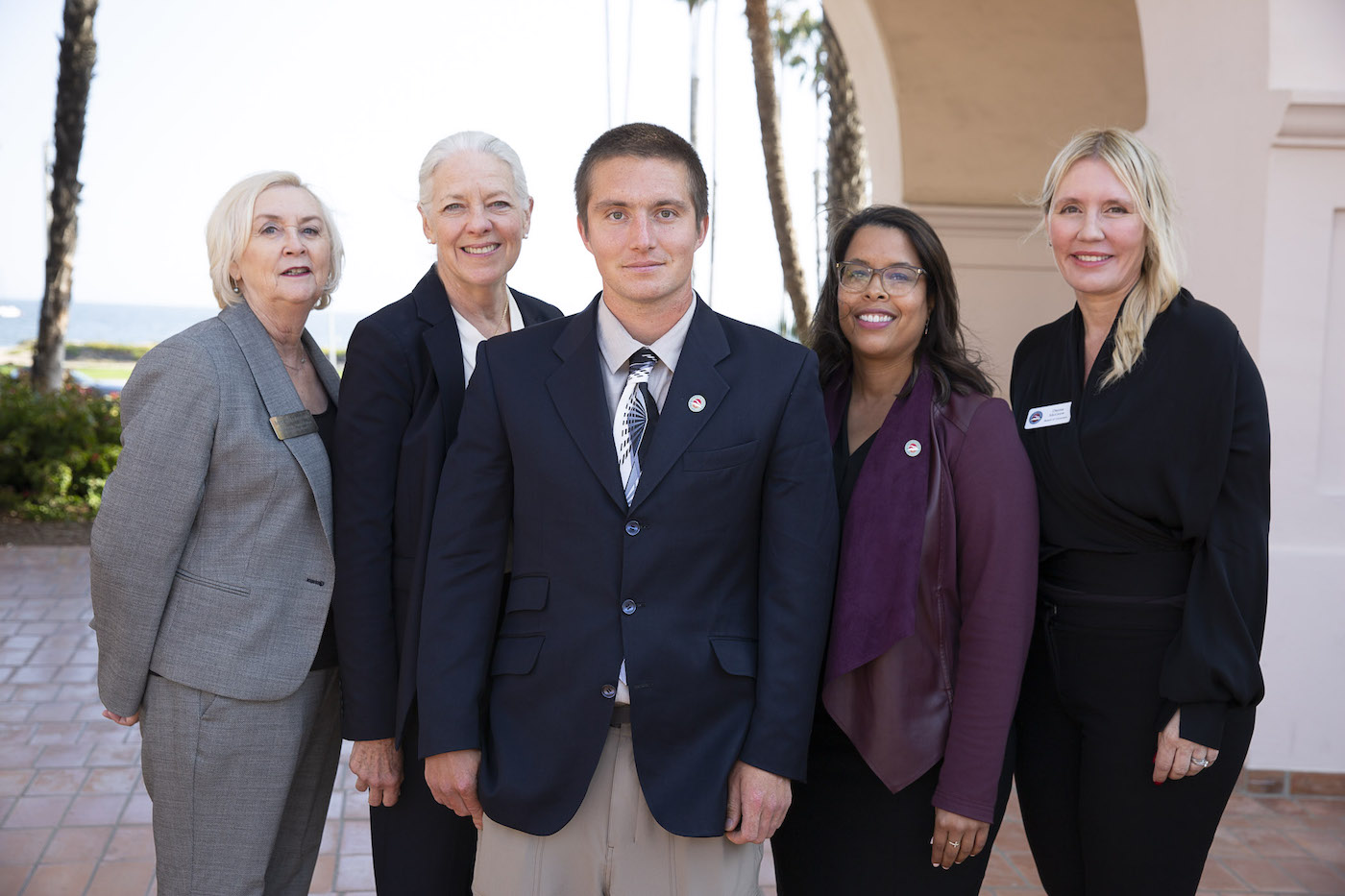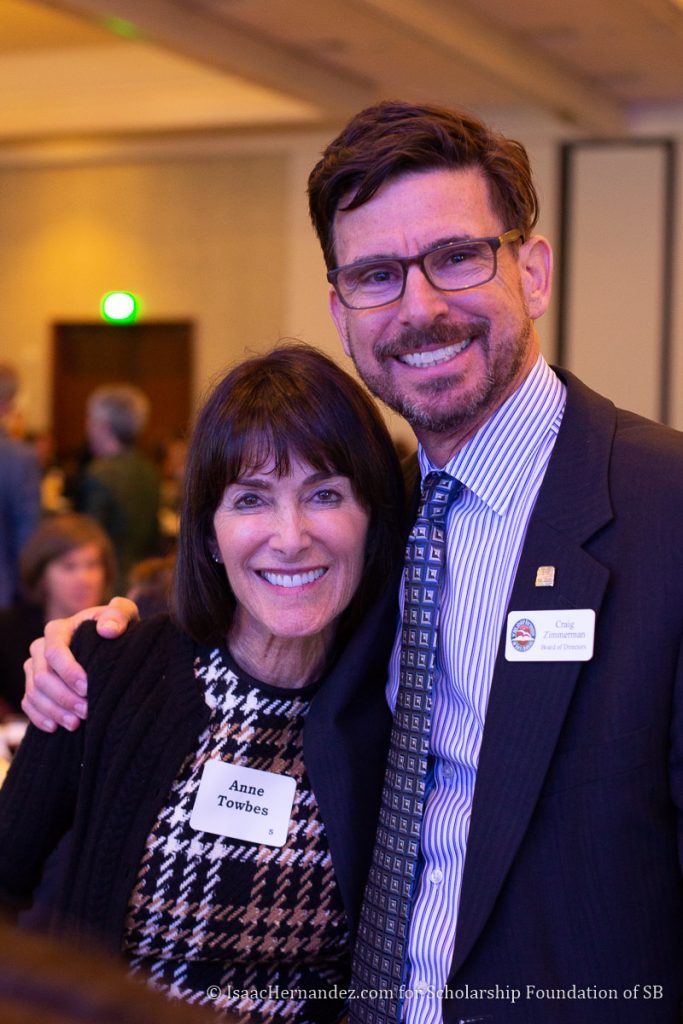 Social gridlock reigned at the Hilton, formerly Fess Parker's, when 620 guests packed the ballroom for the 24th annual South Coast Business and Technology Awards, which raised $271,000 for the Scholarship Foundation of Santa Barbara.
The gala, co-chaired by uber realtor Renee Grubb and Yardi Systems honcho Arnold Brier, presented the Excellence in Service award to KEYT, KCOY, and KKFX, for their sterling work during the Thomas Fire and the devastating mudslides, and the Entrepreneur of the Year trophy to Guy de Mangeon, founder of The Berry Man, which serves more than 2,000 clients.
The ubiquitous Janet Garufis, chairman of Montecito Bank & Trust, received the award for executive of the year, while Rusty's Pizza Parlors was lauded as company of the year, and UCSB faculty member John Bowers, a world-leading researcher in the areas of silicon photonics, optoelectronics and energy efficiency, received the pioneer award.
Among the mass of masticators at the bash were Anne Towbes, Don Logan, Maryann Schall, Henry Dubroff, Randy Weiss, Mark Danielson, Beth Farnsworth, C.J. Ward, John Palminteri, former mayor Helene Schneider, Virgil Elings, Theresa Borgatello, Duncan Mellichamp, Dilling Yang, Nancy Ransohoff, and David Edelman.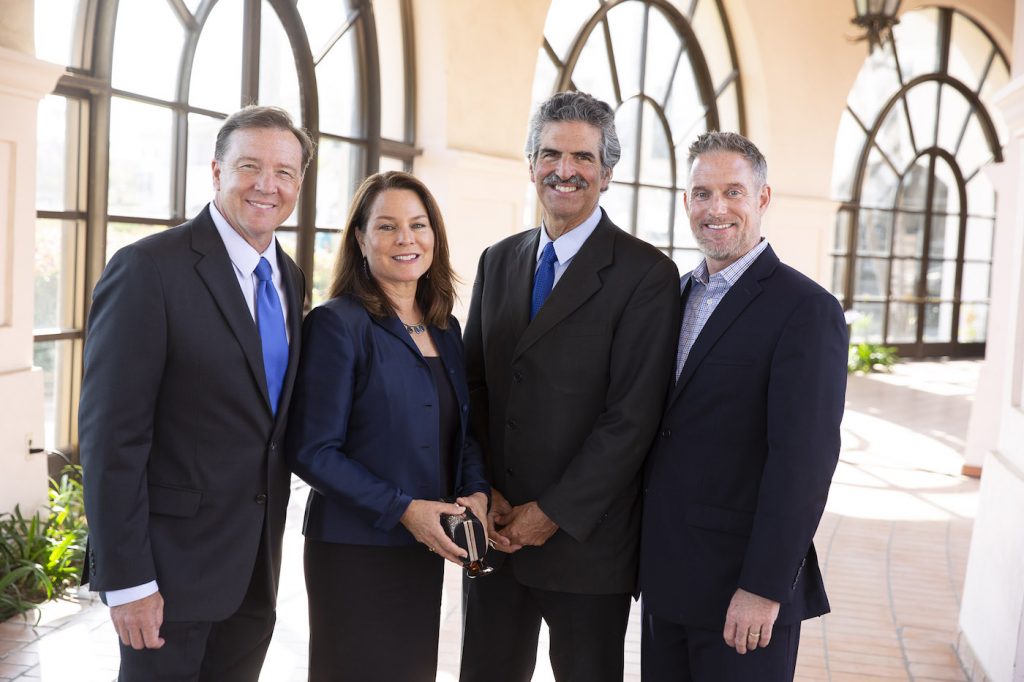 Winfrey Goes to Washington
Montecito's most famous resident TV talk show titan Oprah Winfrey has been having a busy week.
For 25 years, Oprah brought viewers to tears with her heartbreaking stories with her Chicago-based show, not to mention the breathtaking makeovers and generous gifts that would go down in history.
But in Washington, D.C., it was Oprah's turn to shed a few tears when the National Museum of African American History and Culture, part of the Smithsonian, opened a new exhibit to honor her considerable legacy.
Oprah, who was accompanied by her best friend, CBS TV morning show anchor Gayle King, was clearly moved as she checked out the new 4,300-sq.-ft. exhibit surveying her life, told in images and artifacts taken from her personal collection, and broken up into three sections – America Shapes Oprah, The Oprah Winfrey Show, and Oprah Shapes America.
Meanwhile, she also closed on the purchase of another home to add to her impressive collection.
The 64-year-old media mogul has just splashed out $8.275 million on a 43-acre Washington waterfront estate on picturesque Orcas Island, between prominent hotspot cities Seattle and Vancouver.
The 7,303-sq.-ft. property has a three-story main house, built in 2007, with 4 bedrooms and 3 bathrooms, while a guest house, built in 1980, offers the same number of bedrooms and bathrooms in a more compact area.
What a success story.
You might also be interested in...