May Sales Summary
I am pleased to report there were 15 Montecito homes that closed escrow in May (sold/changed owners), according to the Multiple Listing Service (MLS). This is up considerably from just four that sold in April, though the number is down about 30% from the 22 homes that sold in the same month (in the MLS) in 2017; in the aftermath of our recent dual calamities, these 15 sales were welcomed.
May was the month that our real estate market began looking like its old self again… brisk with sales, new listings, and May gray, heading into summer. Recent sales range from a townhouse in east Montecito in the Montecito Union School District that sold for just under $700,000, to a rarely offered beachfront property marketed with plans for a new home just a few doors down from the Four Seasons Biltmore on Butterfly Beach that sold for an impressive $11,500,000.
June began on a positive note from day one, with a smaller home selling in the Cold Spring School District of Montecito. Fingers crossed for continued sales and recovery in the area.
Montecito Pool Homes
Often, I like to focus on a specific segment of our housing market. Today that is the entry level Montecito estate. As I would define this, it would most usually be a property offering a top location, with a significant home or opportunity to remodel or build, complete with amenities such as a pool and views or privacy, architectural or design significance, et cetera.
While not full-blown multi-acre estates, these homes are a step above the average Montecito home price experience (which might be approximately $2,500,000+/- with a modest home and grounds). When one is spending approximately $4,800,000 to $6,000,000 (the price range covered today), one can expect to enter the realm of Montecito dream homes.
The homes that follow deliver with location, pool, privacy, view, setting, architectural and design features, and additional attractive elements.
2084 Alisos Drive: $4,895,000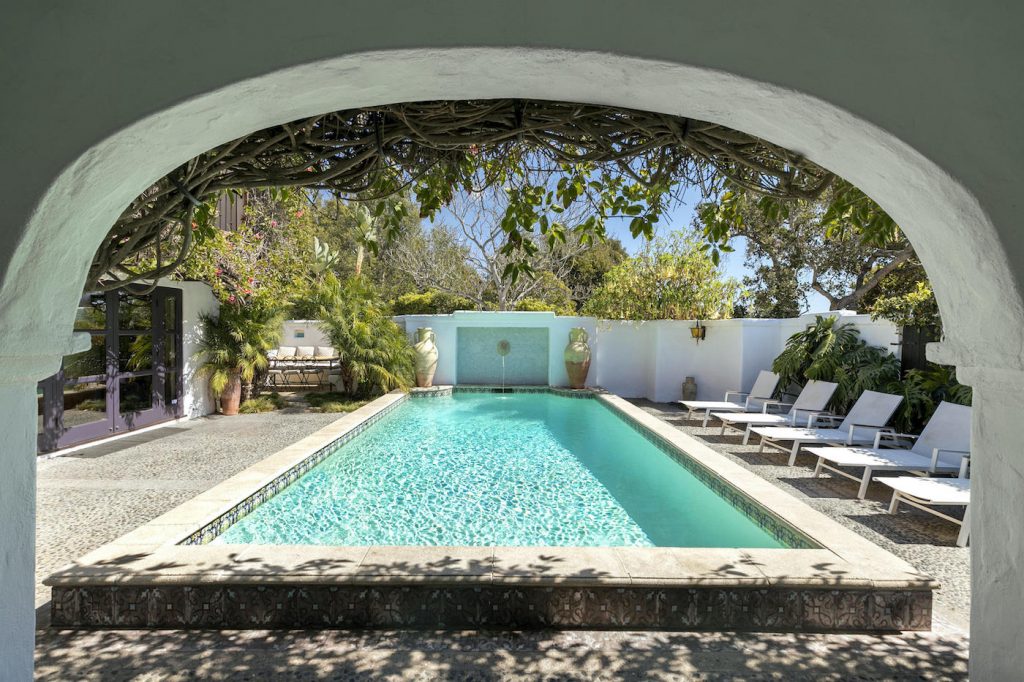 This home is located on a small lane off Lilac Drive through iron gates and up a palm-lined driveway. The Andalusian-style villa is surrounded by lush landscaping and majestic oaks on a park-like acre, within the Montecito Union School District.
The interior features Mediterranean and Moroccan influences. Hard wood, tile, marble, and stone floors, as well as darker ceiling beams are attention-grabbing design features. The home includes a chef's kitchen, all-inclusive bedroom suites (a total of 3 bedrooms and 4 and-a-half baths), imported light fixtures, and hand-painted tiles.
French doors open to a courtyard and pool area replete with jasmine, bougainvillea and landscaped gardens as well as complete privacy.
1636 Moore Road: $4,995,000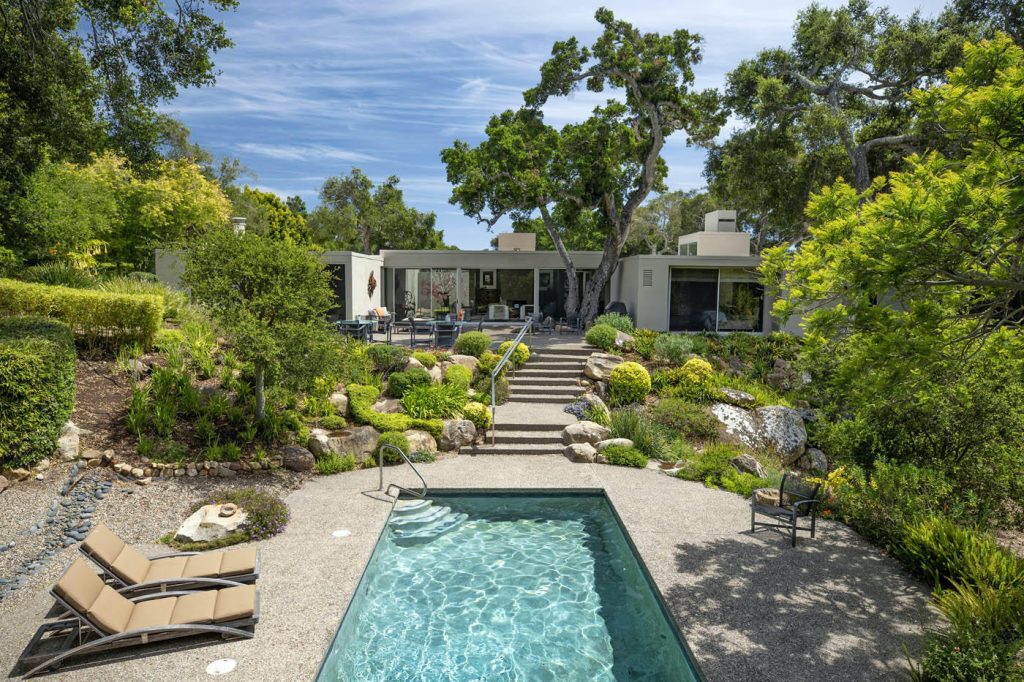 This one-story home blends disciplined architectural lines with the landscaped grounds of its 1.7-acre mountain-view setting. The 3-bedroom, 5-and-a-half-bath home includes approximately 4,665 square feet of living space (as advertised) within what is described as open concept living: open spaces blending the indoor with the outdoor.
There is a chef's kitchen with skylights and picture window; near the great room is a den with fireplace that, with the en-suite bath, can serve as an additional bedroom. The mountain-view master suite includes a family-media room, 2 bathrooms, and 3 walk-in closets. The bedroom with exterior access is suitable for guests, a gym, or office.
The home is surrounded by live oaks, serene grounds, a pool area, and mountain views and is in the Montecito Union School District, just a few short blocks to the upper village shopping and dining.
835 Park Lane: $5,295,000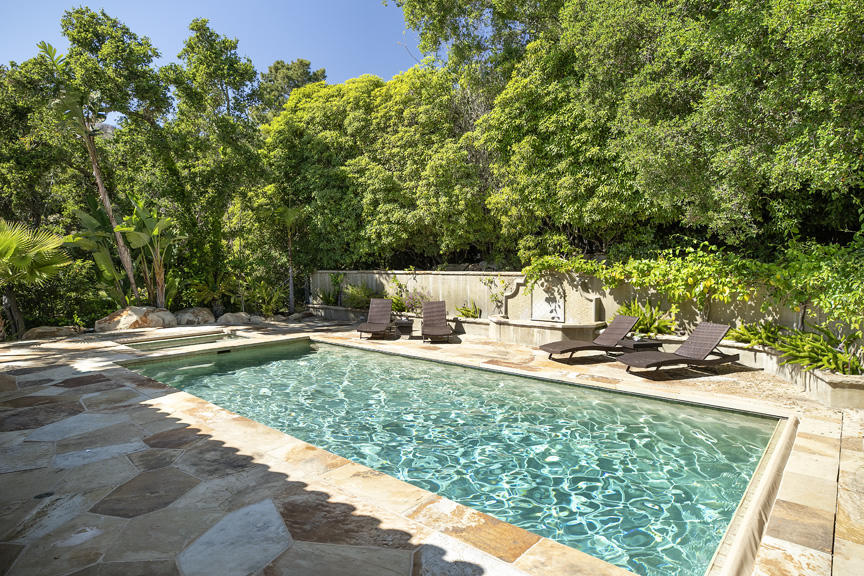 It is unusual to find a substantial home (more than 5,900 square feet as advertised) on an ocean-view acre on Park Lane for less than $6,000,000 (citing a recent sale).
This Mediterranean-style home includes multiple outdoor destinations and a close-in location. The open floor plan provides ocean views from nearly all living spaces. Upstairs, the ocean view master suite features dual closets and dual bathrooms. There is also an attached cabana for entertaining off the pool area.
With a south-facing terrace, central courtyard, two outdoor barbecues, and poolside patio, there are ample places to enjoy Montecito's indoor-outdoor lifestyle.
This home is gated with a private drive and located in the Montecito Union School District, just a few blocks from the Knowlwood tennis club and the upper village.
745 Fuera Lane: $5,995,000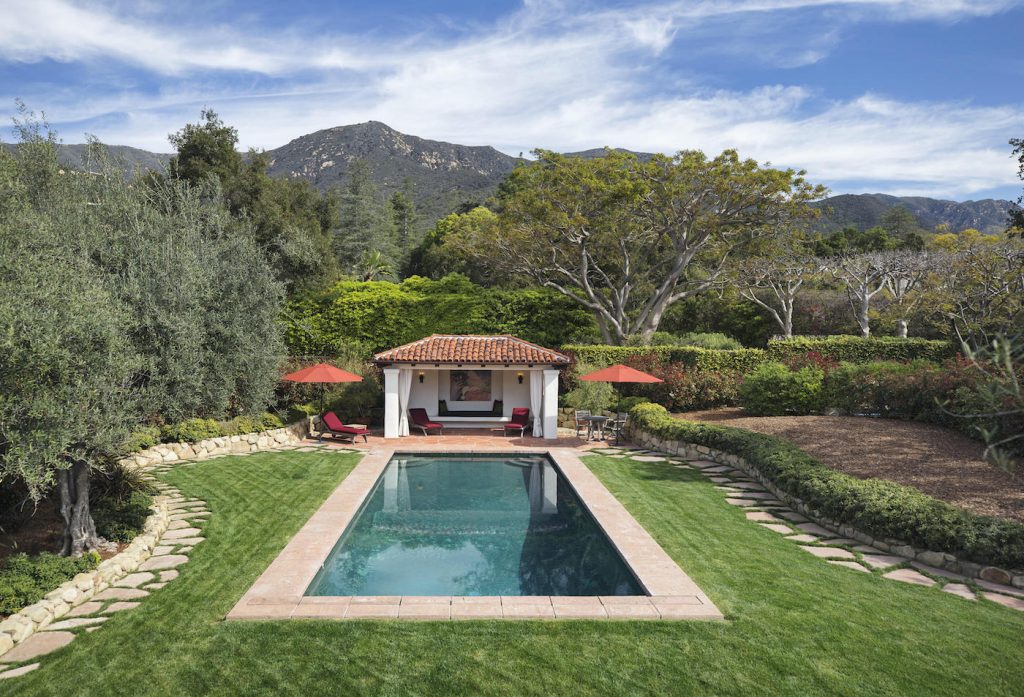 A prime location, on a private lane just off San Ysidro Lane, is the setting for this mountain view compound in the Montecito Union School District. Set on less than an acre and surrounded by other significant estates, this home is a block from the San Ysidro Ranch Hotel, and a few short blocks in the other direction to the upper village shops and restaurants in Montecito.
The gated property includes a main house with an open floorplan, including 4 bedrooms in 4,100+ sq ft of living space (as advertised). There is also a guest house and a pool and pool pavilion, all behind gates and surrounded by gardens.
The Mediterranean design carries throughout the residence with tile floors, plaster walls, and multiple doors leading to patios, terraces, and gardens.
Please feel free to contact me regarding any real estate needs or to set up a showing with the listing agents of any properties featured here – Mark@Villagesite.com or call/text (805) 698-2174. Please view my website, www.MontecitoBestBuys.com, from which this article is based.
You might also be interested in...