Spirit of Entrepreneurship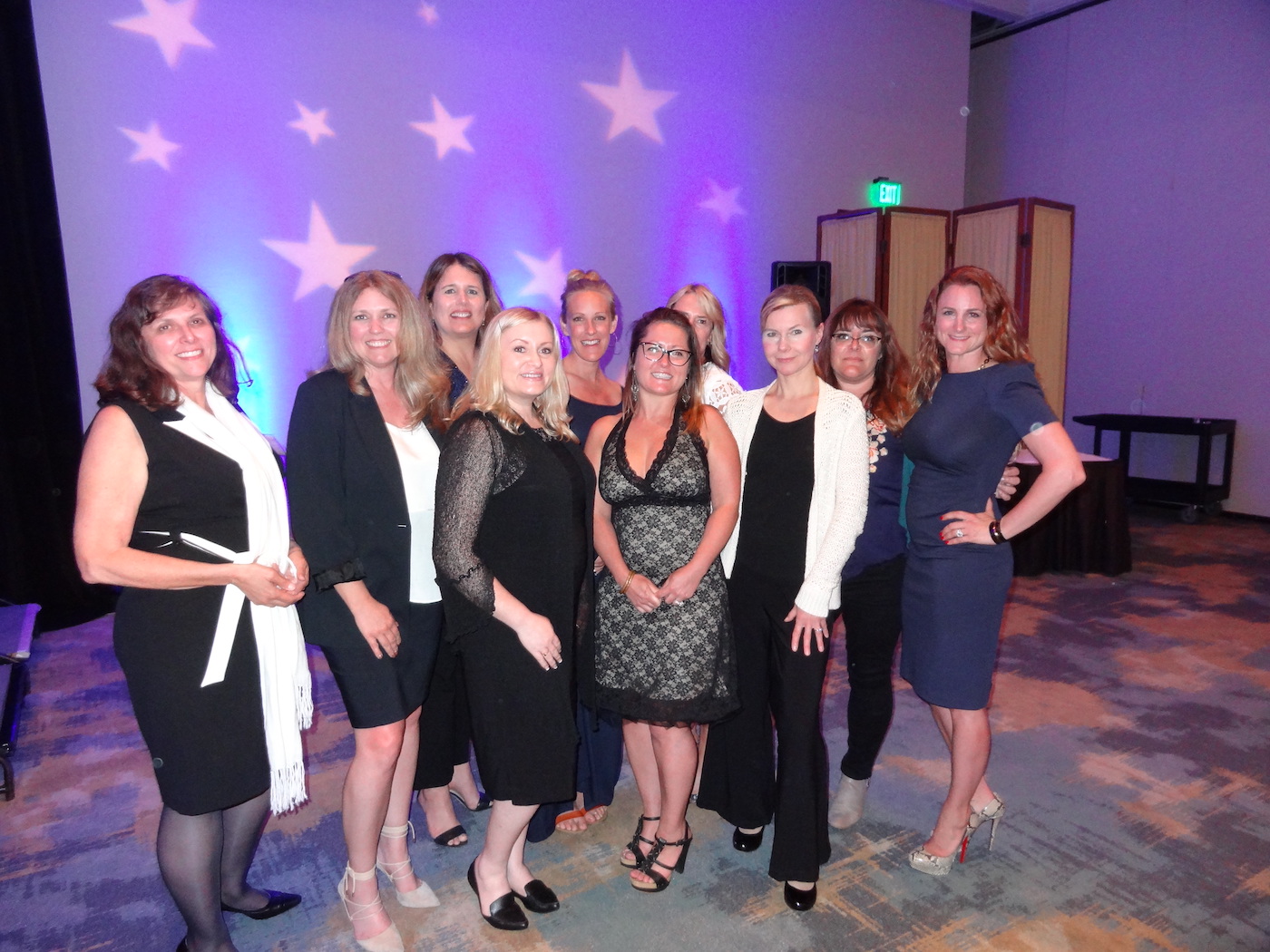 The Hilton Santa Barbara Beachfront Resort (formerly The Fess Parker) was the venue for the 2018 Spirit of Entrepreneurship (SOE) Awards. An exciting event for the 33 finalists, all women, being judged in 11 categories with three finalists in each. The SOE Foundation is to support entrepreneurship at all levels in our area and to give financial support and education of high school and college student entrepreneurs.
The evening began in the Rotunda with some of the students at tables to explain their ideas, while guests sipped cocktails and listened. The ones that have won the New Venture Challenge, a one-day business pitch competition put on by the Scheinfeld Center of Entrepreneurship at SBCC, are awarded financial support in the form of seed capital and scholarships. Since 2011, the foundation has raised more than $67,000 for the winners.
During dinner in the newly redecorated ballroom, the awards were given with lots of yelling and cheering from the audience for favorites. Winner of the Hospitality/Tourism category was Nirasha Rodriguez, Media Communications Lindsey Carnett, Nonprofit Sarah Otterstrom, Professional Services Ann Levine, Retail Zdena Jiroutova, Science/Technology Kristin Denault, Wholesale/Manufacturing/Global Trade Michele McDowell, Agricultural/Wineries Marta Alvarez, Emerging Business Raiza Giorgi, Green/Social Entrepreneur Diana Pereira, and Health Robin Long. The impartial six judges had 75 applications, spending many hours choosing the finalists and winners.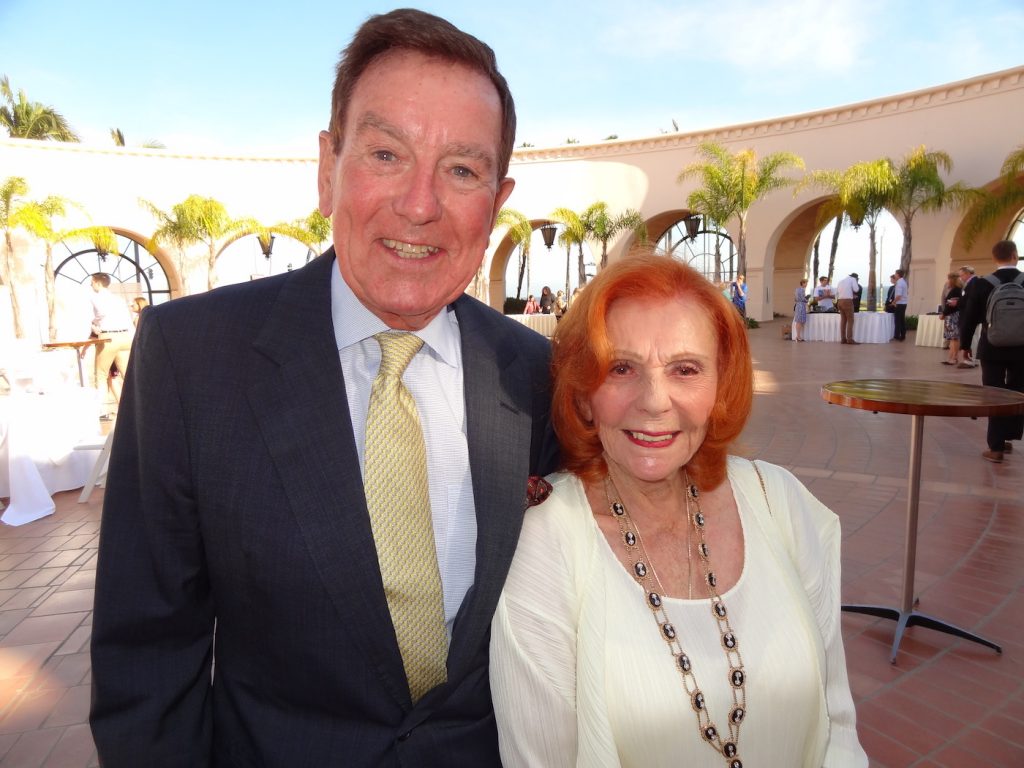 One winner that was easy to choose was the 2018 Rock Star: Life Achievement Award Recipient, Lady Leslie Ridley–Tree, who is both a leading philanthropist and a businesswoman. "Not enough people know that Lady Ridley-Tree is the CEO of Pacific Air Industries plus Air-Cert, Inc., a company founded by her late husband, Paul, in 1959," says Cathy Feldman, board chair/CEO of the SOE Foundation. "Leslie commutes to their headquarters in Chatsworth every week to supervise the business, even though she is in her 90s. Her business is an airplane parts distributor and repair shop. They maintain an up-to-date inventory for airline companies and delivery services like FedEx around the world."
I remember when Leslie told me, "I used to tell Paul he had to go to work to earn more money, so we can give it away." Many years ago, she lived in New York and ran a shelter on the West Side helping get kids off the street, especially girls. She started what would become the first HeadStart program in the United States. A special lady, indeed.
It was announced that SOE would now become part of WEV (Women's Economic Ventures), which have been changing the face of business since 1991. They do that through business training, loans, and consulting. To know more, call (805) 965-6073.
You might also be interested in...