MFPD Personnel Honored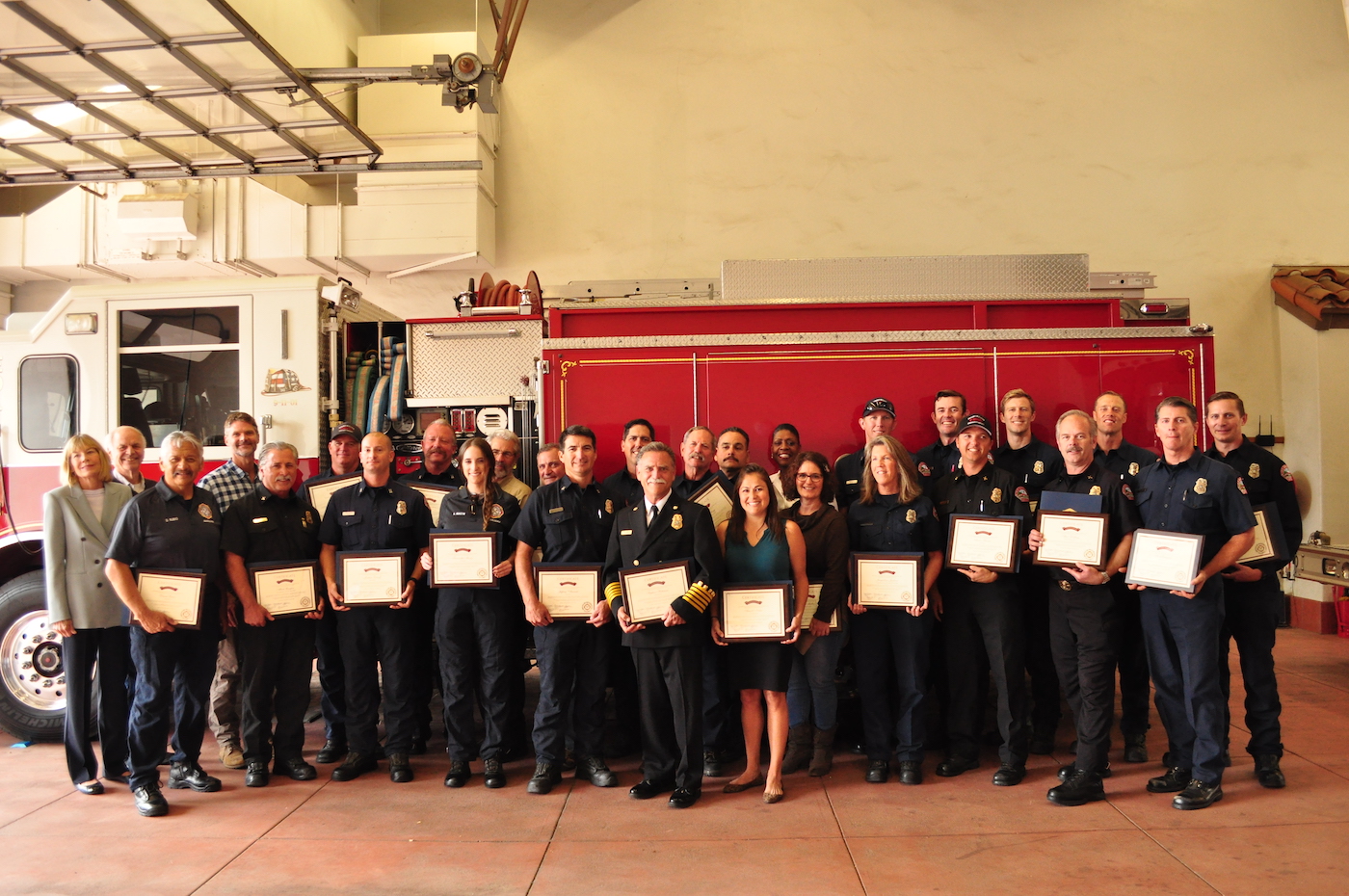 At a special board meeting on Tuesday, May 29, the Montecito Fire Protection District Board of Directors recognized every one of its employees for their performance during the Thomas Fire and subsequent mudflow. The firefighters and support staff, who helped navigate the successful rescue of 800+ community members following the mudflow event, were on-duty nearly continuously for 90 days during the fire and mudslide. "Every employee maintained a positive, can-do attitude and provided tremendous leadership to the organization and operational area for the duration of both events," according to the Resolution read by board member Peter van Duinwyk.
Also recognized at the special board meeting: communications coordinator Jackie Jenkins, who marked 20 years of service with the District in January, and engineer Jordan Zeitsoff, who marked 10 years of service with the District.
This Saturday, Montecito Firefighters, along with Santa Barbara City Firefighters, will volunteer off duty to raise funds for the Central Coast Muscular Dystrophy Association (MDA). Firefighters will "Fill the Boot" with donations of dollars and change on Saturday, June 2, at the intersection of Coast Village/Middle Road from 10 am to 2 pm.
With help from Firefighters, MDA can provide services to local families: medical clinics, medical equipment, and the 100-percent wheelchair-accessible youth Summer Camp, which is specially designed for children with disabilities due to muscle diseases. MDA Summer Camp for local children will be held July 8-14. The facility and all activities are wheelchair-accessible.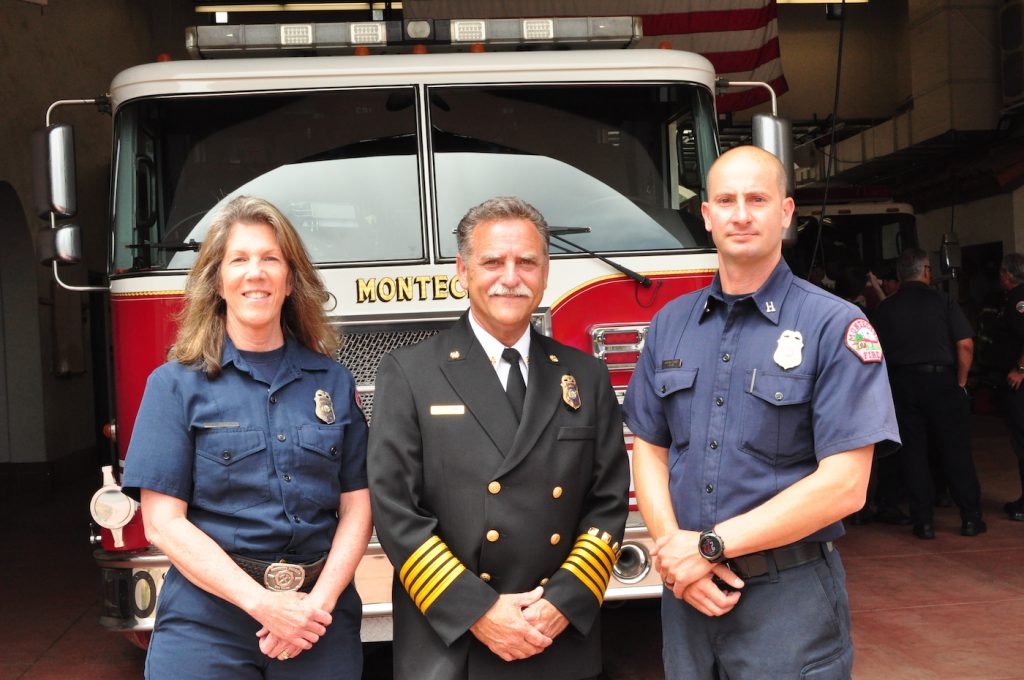 You might also be interested in...