Living the Dream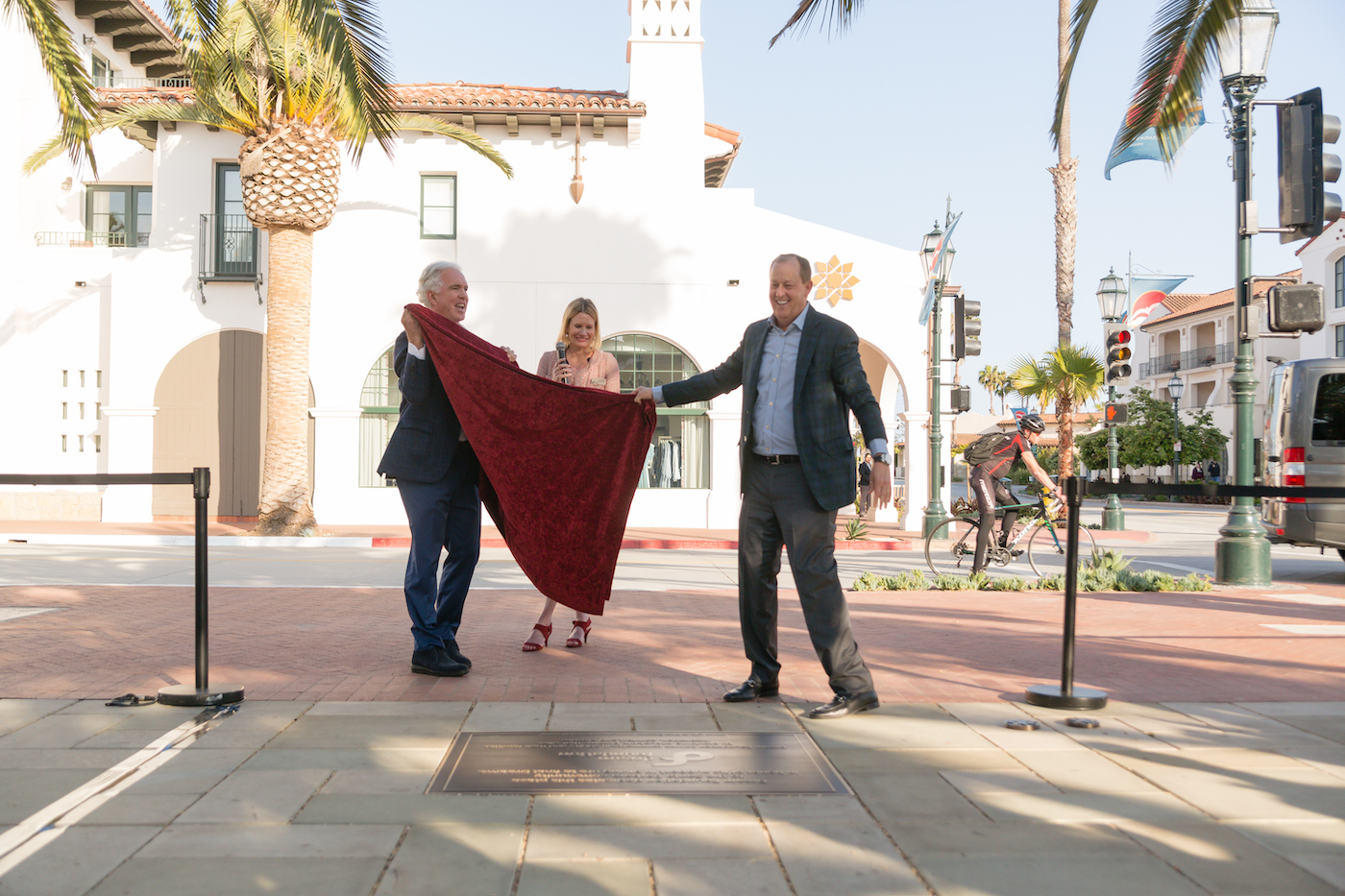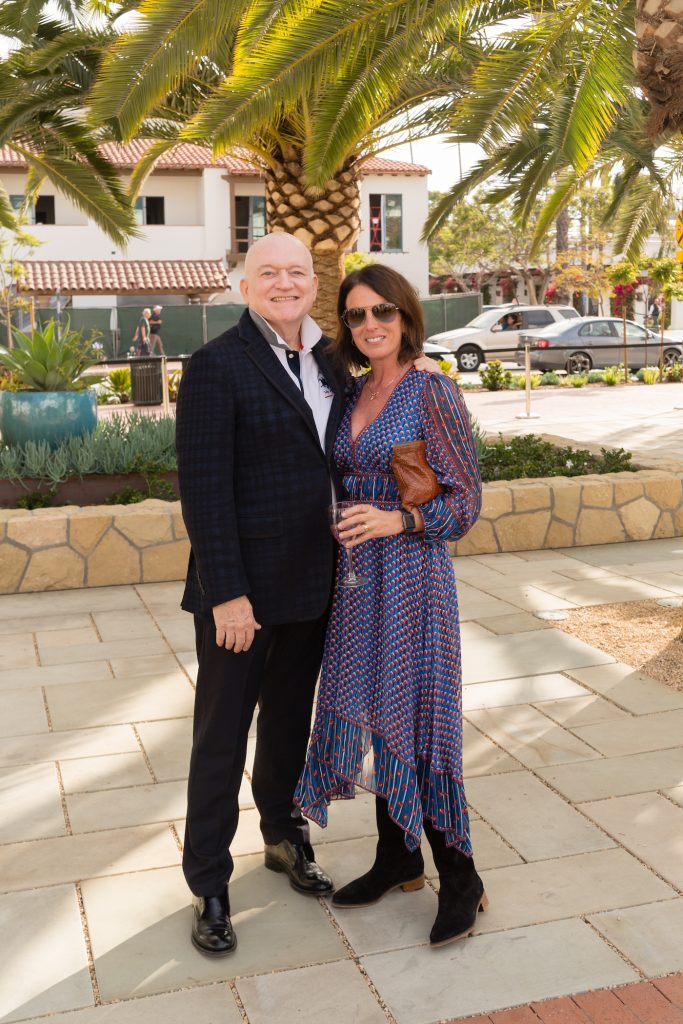 Los Angeles entrepreneur Michael Rosenfeld, owner of the Hotel Californian, has donated part of the tony hostelry's extensive grounds fronting State and Mason streets, to the popular charity, the Dream Foundation.
The area, to be known as the Dream Plaza, will feature 1,140 stones, measuring 3×2 to 1×1 in size, which can be engraved with the names of loved ones, or to celebrate major family occasions, which sell for between $25,000 to $5,500 each.
A major donor also has the opportunity to have the plaza named in his or her honor.
"It's all about dreams, faith, and good will," said Michael, who is also redeveloping the multi-roomed Plaza hotel in Century City. "It's the sincerity and commitment we all believe in.
"The plaza will represent a gathering place and lasting memory for donors and loved ones to share for years to come."
Matt Neal, husband of Kenon, a Hodgkin's Disease sufferer who died four years ago, also spoke, recounting his wife's battle with the cancer and the 10 days they enjoyed in Hawaii courtesy of the foundation, which has now reached the milestone of granting 30,000 dreams since its founding in 1994.
Among the guests at the sunset soirée were Mark and Alixe Mattingly, Kenny and Elizabeth Slaught, John and Daryl Stegal, Bob and Holly Murphy, Justine Roddick, Carlos Lopes, Luke and Michelle Ebbin, David Edelman, Kim and Tammy Hughes, Fred and Sarah Kass, Geoff Green, Skip and Jen Abed, Bill and Sandi Nicholson, Doug and Marni Margerum, David Selberg, and Susan Jordano.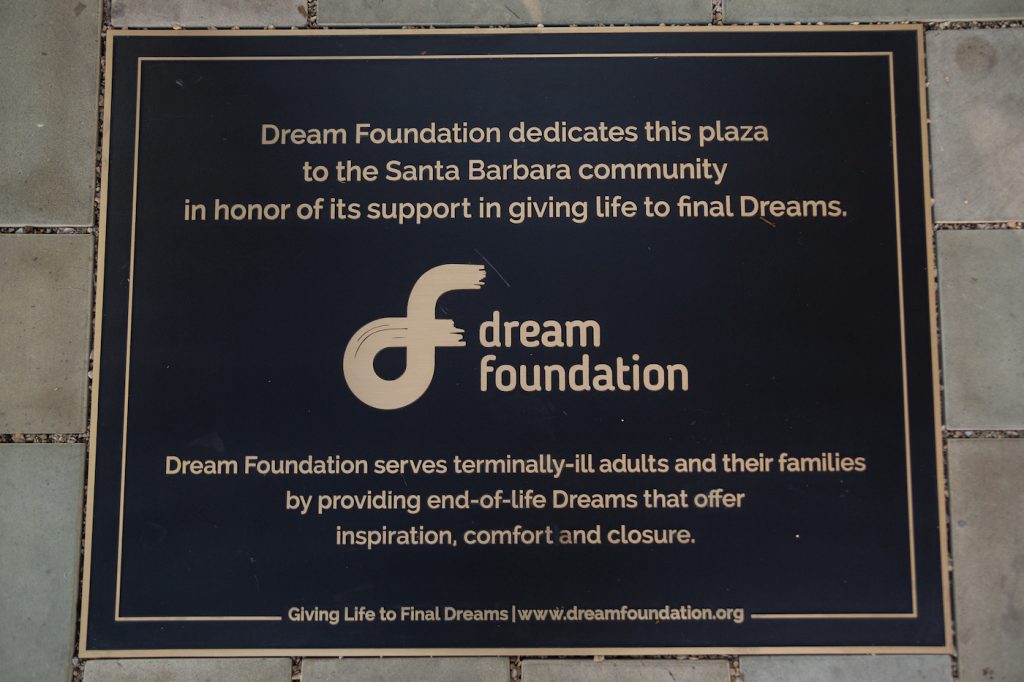 Mad Hatter
On the subject of Oprah, looking quite sensational in a Stella McCartney baby pink midi-dress at the nuptials, which she teamed with a vintage Philip Treacy hat – the same London milliner who designed the Duchess of Cornwall's headwear – but her fetching ensemble did not come without stress.
She revealed she had to change her dress at the last minute after her original outfit would photograph "too white."
Taking to Instagram following the ceremony, Oprah told fans: "I would like to thank the Stella McCartney team for working all night long to get this dress finished because we had 'dress gate.'
"Wrong color! But now have the right color. I think we're going to do OK. But thank you so much for working all night."
Sleep & Lowe
Montecito actor Rob Lowe doesn't mind sleeping alone.
Despite marrying Sheryl Berkoff in 1991, Rob says he sleeps "better on the road."
"It's the truth," he quipped while appearing on neighbor Ellen DeGeneres's TV talk show.
"I love her enough to speak the truth… She's obsessed with playing Family Feud until 5 or 6 in the morning on the iPad and wakes me with 'Honey, honey! Quick, name five foods that are gross.'
"I'm like, 'I just want to go to bed,'" he said with a laugh.
Rob and Sheryl have two children together, Matthew Edward, 25, and John Owen, 23.
You might also be interested in...