Biltmore to Reopen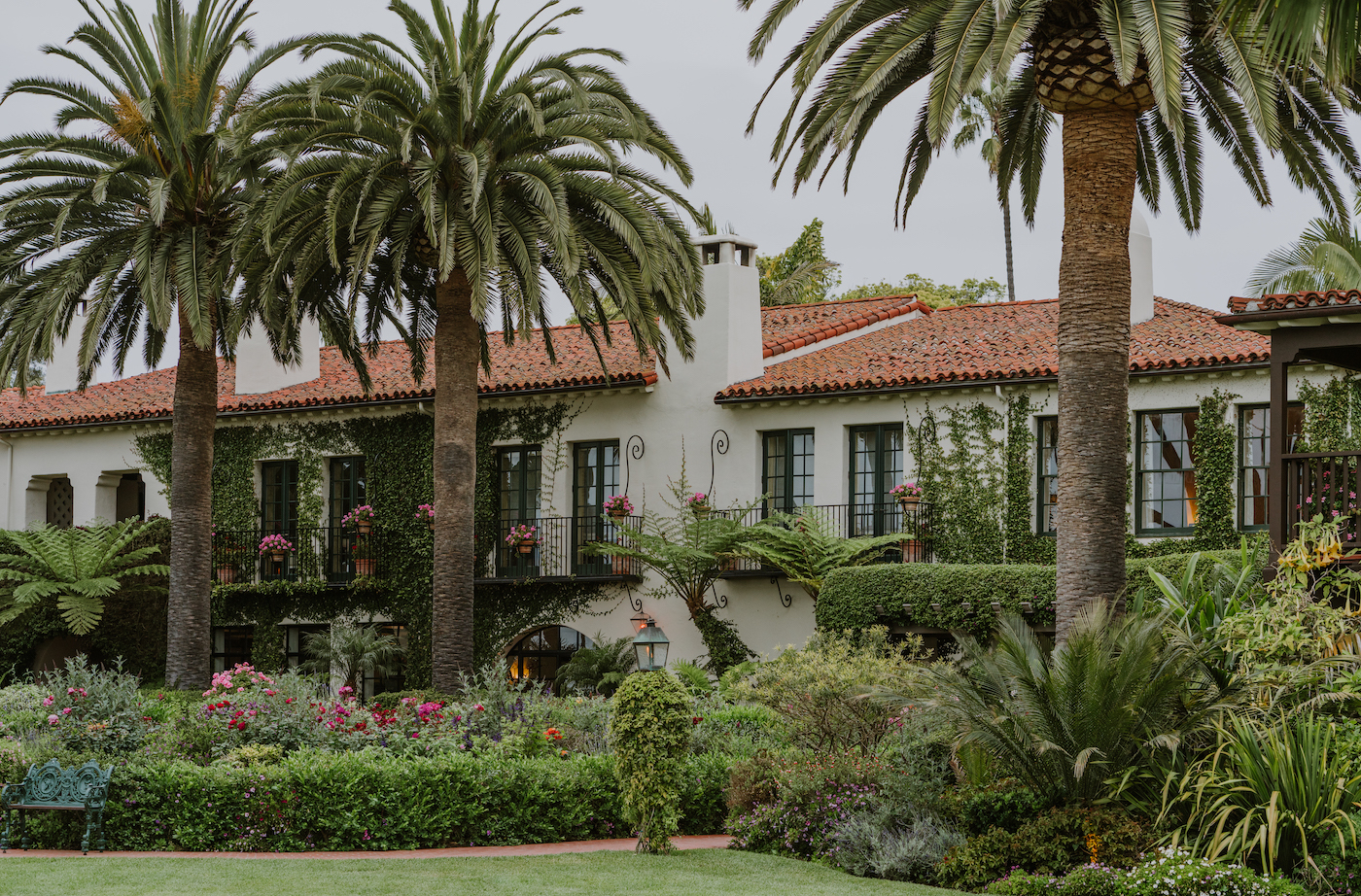 After nearly five months of closure following the January 9 debris flow, the Four Seasons Resort The Biltmore is slated to reopen its doors this Friday, June 1. "We are so looking forward to welcoming back our guests, as well as our local community who have been so supportive of us during this time," said general manager Karen Earp, who has been overseeing the extensive efforts to restore the property.
The historic resort, which recently marked its 90th anniversary in December while the Thomas Fire raged in our foothills, was built in 1927 by renowned architect Reginald Johnson. Sitting on 22 pristine acres overlooking Butterfly Beach, the 207-room resort has been a mainstay in Montecito, hosting travelers near and far for vacations, weddings, corporate events, and more. "A lot of work has been going on behind the scenes, and our goal has been to restore the resort to it's original pristine condition," Earp said.
During a private tour earlier this week, we saw hundreds of crews on site making the finishing touches on multiple areas: in addition to extensive landscaping work, there has been restoration on a few guest rooms, the tennis courts, the employee and administration areas, areas of the main lobby, and all fabric and cushions have been replaced at the restaurants and pool. Even the staff uniforms are being replaced, with team members being fitted this week for their new attire. "Everything will be clean and pristine when we open the doors on Friday," Earp said.
When the mudflow came down Olive Mill Lane in the early morning hours of January 9, it traversed the tennis courts that front Hill Road and made its way onto the grounds, affecting several garden areas before reaching the employee/administration building, where it caused damage to electrical systems and employee offices. "Luckily, there was very little damage to guest rooms," said Digital Marketing manager Rachel Rock, who hosted our tour. Guests were quickly brought from their bungalows to the main lobby, where they sheltered in place until about noon, when they were escorted off the property by authorities. The resort had only been reopened for one day following the Thomas Fire closures. "On January 8, we reopened after several weeks of cleaning up ash, and it was pristine," Earp said. "It will look even better now."
The closure has been an opportunity to update other aspects of the resort, including revamping all food menus at the Resort and Coral Casino, revising the spa treatment menu, and adding new product lines. "We are excited for everyone to taste and see our new offerings," Earp said.
During the closure, many of the staff of 550 people were able to give their time at other Four Seasons properties on seasonal assignments and have returned ready to reopen The Biltmore with renewed enthusiasm and ideas. "It's our people that really provide the wonderful experience for our guests, and their loyalty has been humbling," Earp said, adding that many of the employees have been with the resort for more than 20 years. The loyalty extends to members of the community, with Earp adding that the support the resort has received from the Montecito community has been overwhelming. "We are so proud of our little corner of Montecito."
The resort will be open for business on June 1, with several planned events to mark the celebration scheduled for next week. Another exciting development: in July, the resort will unveil a new ocean front suite with a private plunge pool. The Four Seasons Resort The Biltmore Santa Barbara is located at 1260 Channel Drive.
For more information, visit www.fourseasons.com/santabarbara. 
You might also be interested in...