Mother's Day Luncheon
Visiting Nurse & Hospice Care (VNHC) held its 17th annual Mother's Day Luncheon to honor and remember our mothers in the Hilton Santa Barbara Beachfront Resort. It was a poignant event and totally heartfelt.
It began with emcee Pamela Dillman Haskell moderating the lively (cool?) teen-parent fashion show from K.frank. The Santa Barbara Arts Performance Company high school students performing in partnership with the Arts Mentorship Program preceded it. Who doesn't love Dancing With the Stars! They were Charley Goldstein, Anabel Goldstein, Frankie Harman, Parker Pallad, Morgan Fell, Mya Chiarappa, and Audrey Zuck, choreographedby Cloe Roberts.
Struttingthe runway were Sareena and Sheela Hunt; Dawson and Stuart Fuss; Bella Carson and Theresa Borgatello; Anabel, Vivian, Charlotte, and Gary Caesar; Audry and Judy Murphy; Emma and Lisa King; and Jonathan, Arielle, and David Moorman.
Then it was emcee Andrew Firestone's turn to raise extra funds with the live auction, which he did with trips to Hawaii, Deer Valley, Utah, and a custom dinner for 10 at State & Fig restaurant.
VNHC executive director Rick Keith reminded us, "VNHC has been here for 110 years. My grandchild wondered if I'd been here since the beginning. I assured him I may look like it, but I wasn't." There were 45 volunteers and 40 caregivers who were invited to attend the luncheon.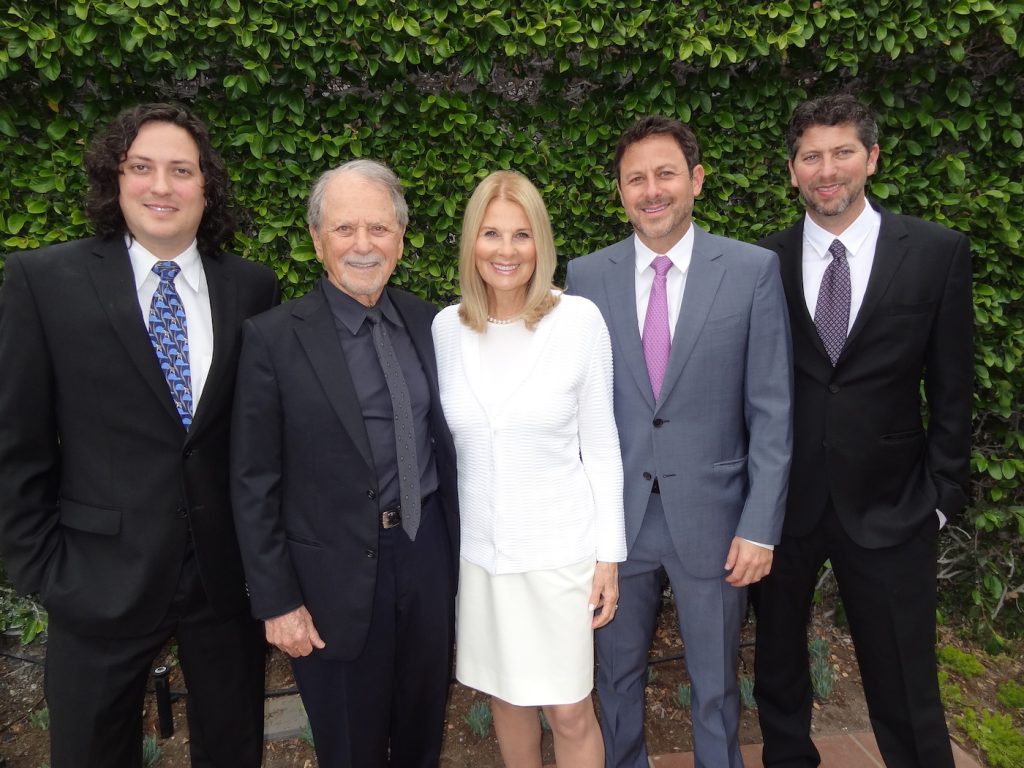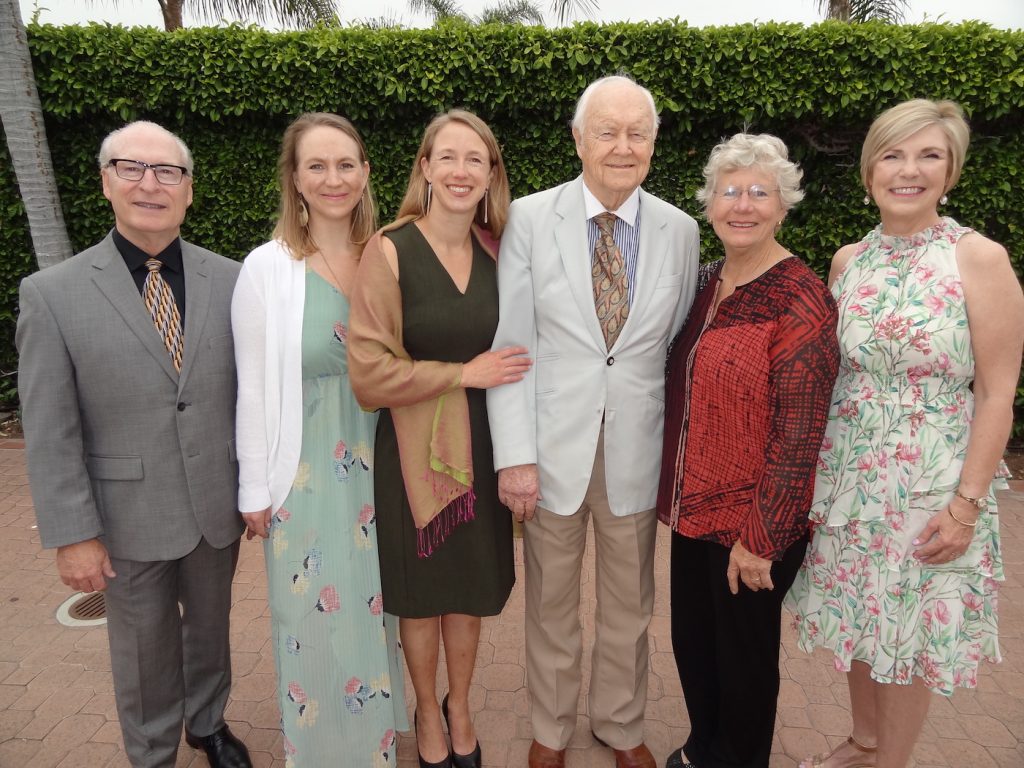 The next part requires Kleenex as we remember mothers, beginning with the late Sally Fordyce. CEO/president Lynda Tanner told us, "Sally was a 15-year volunteer at Serenity House and a longtime donor. She also volunteered at Saint Francis Hospital, Braille Institute, and the Rescue Mission. Sally's stepdaughter told us of Sally's special traits, "grace, kindness, and compassion." She was born in what's now Pakistan, grew up in North Wales, and moved to Washington, D.C., when she was 23 years old. She moved here in 1994 and was married to Sam for 45 years being a gracious mother and stepmother to her large family.
Our second mom to be honored was the lovely (inside and out) Jelinda DeVorzon. I remember knowing her when she was pregnant with her third boy Daniel – now a grown man. Jelinda always makes you feel like you're the most important person when she talks with you. Her three sons think so too. As Matthew said, "I'm lucky I got you for a mom." Her songwriter husband, Barry, echoed their words through a song he wrote especially for her with one of the lyrics being, "I need a Jelinda in my song." The town loves her for all the work she does through many organizations such as being chair and president of the SB International Film Festival, producing the Unity Shoppe Telethon, chairing Cottage Hospital Philanthropists and Individuals of Wealth Committee. Then there is the Tiara Ball, creator of the Montecito Union School Carnival, and the list goes on. You definitely earned this honor, Jelinda. You are a true gracious southern belle. She did come from Mississippi.
All the ladies went home with a long-stemmed rose.
You might also be interested in...